Transforming crisis into opportunities and if keep on trying, your dreams will definitely come true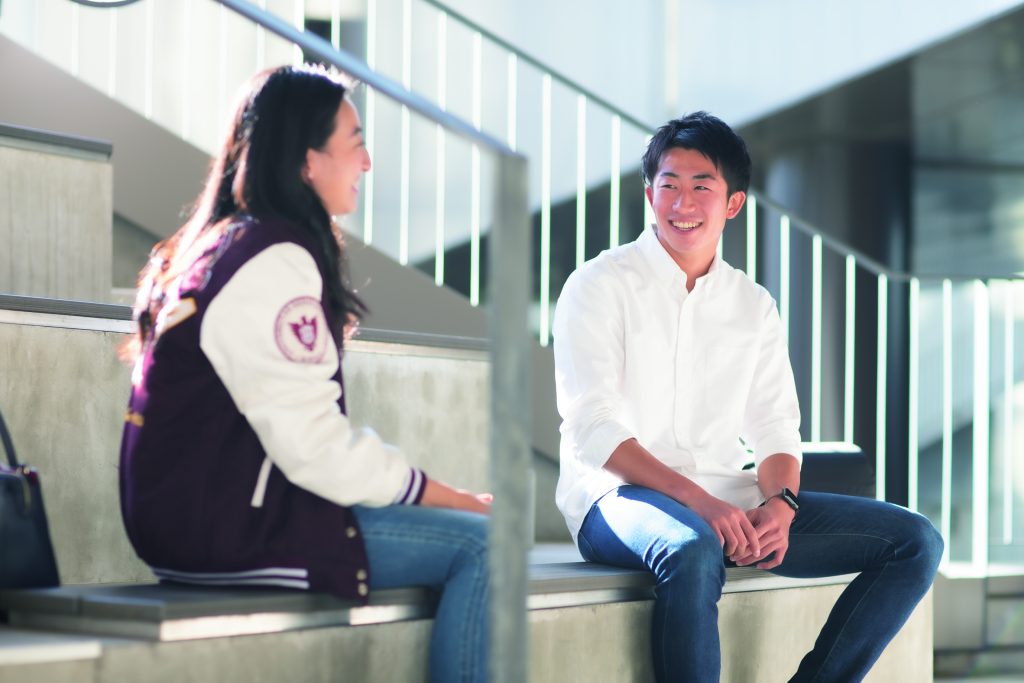 Study abroad, extracurricular activities, clubs, volunteer work, internships – fulfilling their dreams to grow themselves as individuals. Students who have challenged themselves speak about how they've changed and grown from enrollment to the present.
No matter what grade you are in if you have courage, you can take a new step forward (Ikeda)
Ikeda: I am currently a member of the soccer team, but I actually joined the team in the middle of the year. I gave up playing due to an injury in high school, and then I taught high school students how to play soccer. But inspired by the seriousness of the players, I decided to join the club when I was a sophomore. The team welcomed me with warmth, and I was very happy to join the team.
Yamaguchi: I had golf experience, so straight away I joined the golf team. Sophia's athletic teams have an atmosphere that welcomes beginners as well. That is why there are many first-timers in the golf team.
Ikeda: The soccer team members are basically experienced players, I guess. However, we were not in a privileged circumstance. We did everything by ourselves, from submitting documents, to reserving a field, to organizing practice matches and official games.
Yamaguchi: When our funds became tight, we occasionally held alumni gatherings. It was quite demanding because we had to take the initiative, but looking back now, it was a good memory and a fun experience.
Ikeda: It was really tough, but we won the second division this year, and now we get to compete in the first division starting in 2022. I am glad that we worked so hard diligently in the mud.
Yamaguchi: Was it difficult to balance job hunting together with extracurricular activities?
Ikeda: Just before I entered my junior year, Corona suspended all team activities, and I felt I had to do something to stay active, so that is when my job search began. I was targeting general trading companies, which someone close to me worked for and which I had always dreamed of, and the developer business, which seemed like a lot of fun, but I was busy with my team activities during the summer, and it was not until the fall of my junior year that I properly started preparing for the job hunt.
Yamaguchi: It's difficult to balance both. I also took a break from my team when I had an internship at a company that I was really interested in. I also had a feeling that my last tournament was going to overlap with my final interview, so I turned it over to one of my younger teammates, even though I was the captain.
Ikeda: I was also a vice captain, so I had to manage to coordinate my schedule except for the days of the actual job interview. During job hunting, I went to the career center and talked to alumni. After receiving an informal offer from one company early on, I narrowed down my choices to general trading companies and developers, and finally decided on ITOCHU Corporation, which I felt was a sure bet after hearing from 15 people. By the way, that's a great job being a pilot, Yamaguchi-san!
Yamaguchi: My grandfather was an ANA pilot, and I have longed to become one since I was in junior high school. In fact, I had written in my application to Sophia that I wanted to enter the FLA in order to become an international flight pilot, so I am glad that I was able to fulfill my promise.
Ikeda That's really great. Have you only been looking for a job as a pilot?
Yamaguchi: I also applied to companies where I could make use of my English, but I think they could tell that I was not fully committed, and the result was that I received an unofficial offer from only one international company. In the airline industry, All Nippon Airways was not hiring due to Corona, and so I had no choice but to go with JAL for only one preliminary screening. But surely, luck plays a part as well.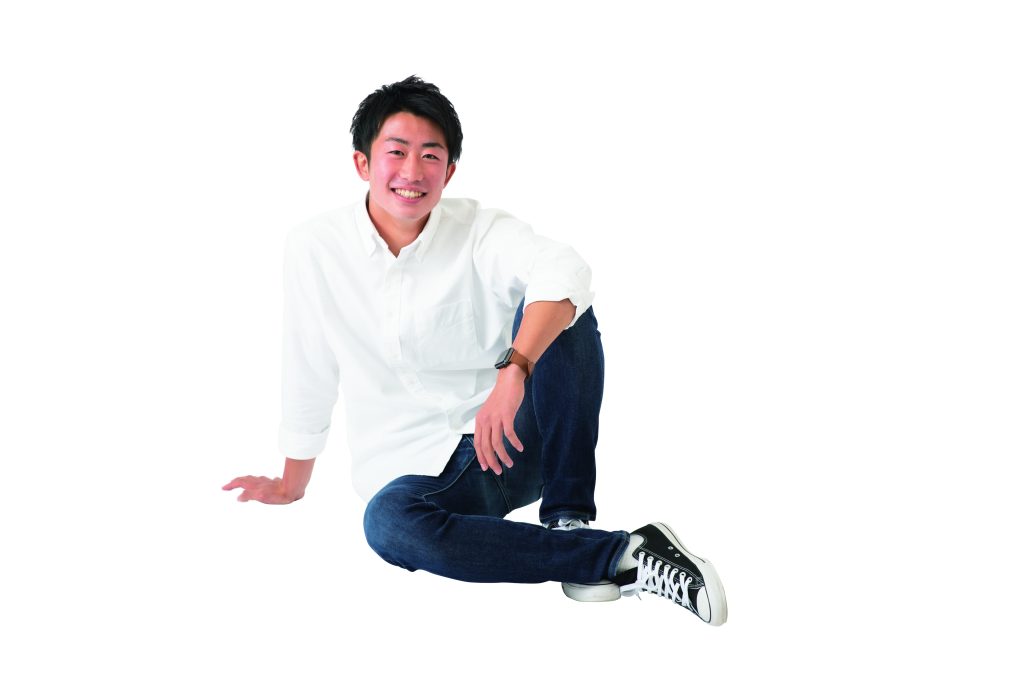 Mr. Ikeda, Soichiro Faculty of Science and Technology, Department of Materials and Life Science 4th year (ITOCHU Corporation)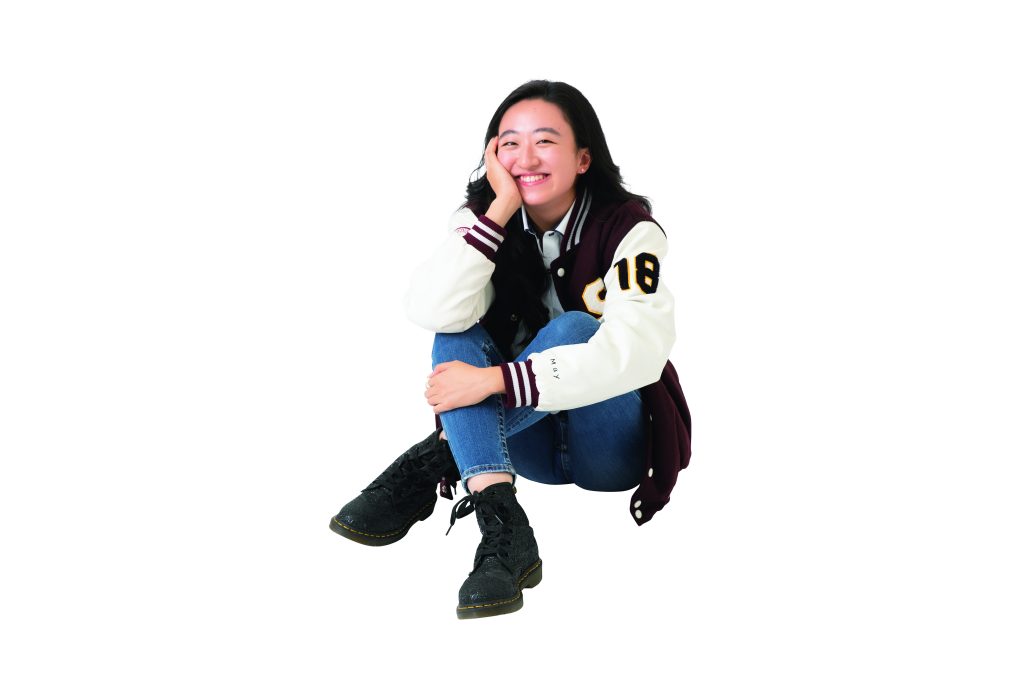 Ms. Yamaguchi, May Faculty of Liberal Arts 4th year (Job offered by Japan Airlines Company, Trained Pilot)
If we devote 100% of ourselves to what we do , we gain confidence (Yamaguchi).
Ikeda: Job hunting is partly a matter of luck, but if you don't try your best, you won't attract luck.
Yamaguchi: Luck, yes. When I was job hunting, interviews and classes were all online, there were no extracurricular activities, and I was living in a dormitory, so I spent a lot of time by myself. If there were other people around I might have compared myself to them, but because I was alone, I was able to face myself, which was probably a good thing. How about you, Ikeda-kun?
Ikeda: I think for me it was the opposite. I was job hunting together with a classmate from my high school soccer team who was interested in the same industry. We respected each other, so we both were fine even if only one of us was accepted, it was simply a matter of fate.
Yamaguchi: Is it rare to work for a general trading company when you are a science major?
Ikeda: There are rather many postgraduates, but not many undergraduates, I think. I chose this company with determination, so I want to do my best, and in particular, I want to focus on English. Isn't it rare to find a female pilot?
Yamaguchi: I've been told it' s amazing for a woman. I have come this far with only my passion, enthusiasm, and longing, and I am really starting from scratch. I'll be studying and training for a while, but I'm really looking forward to it!
Ikeda: Both of us have made efforts in job hunting and extracurricular activities, which is why we are where we are today, and I want to reiterate that I never want to forget my attitude of working hard into the future. Also, our relationships with others will change depending on what we do or say, so if someone is unsure at this point, I hope that they will have the courage to dive into a new community. As someone who joined the team in the middle of the year, I have come to realize that it is never too late to take a new step forward.
Yamaguchi: In the end, if you don't make the first move, it won't start. I gained confidence by staying committed to my dream and going for it, so if anyone has a dream, I hope they will work hard to make it come true. It is okay if you don't have a dream or if it changes. If you entered Sophia University, you must have the ability to achieve your goals, so I hope everyone believes in themselves and keeps moving forward.