Department of Materials and Life Sciences
Department of Engineering and Applied Sciences
Department of Information and Communication Sciences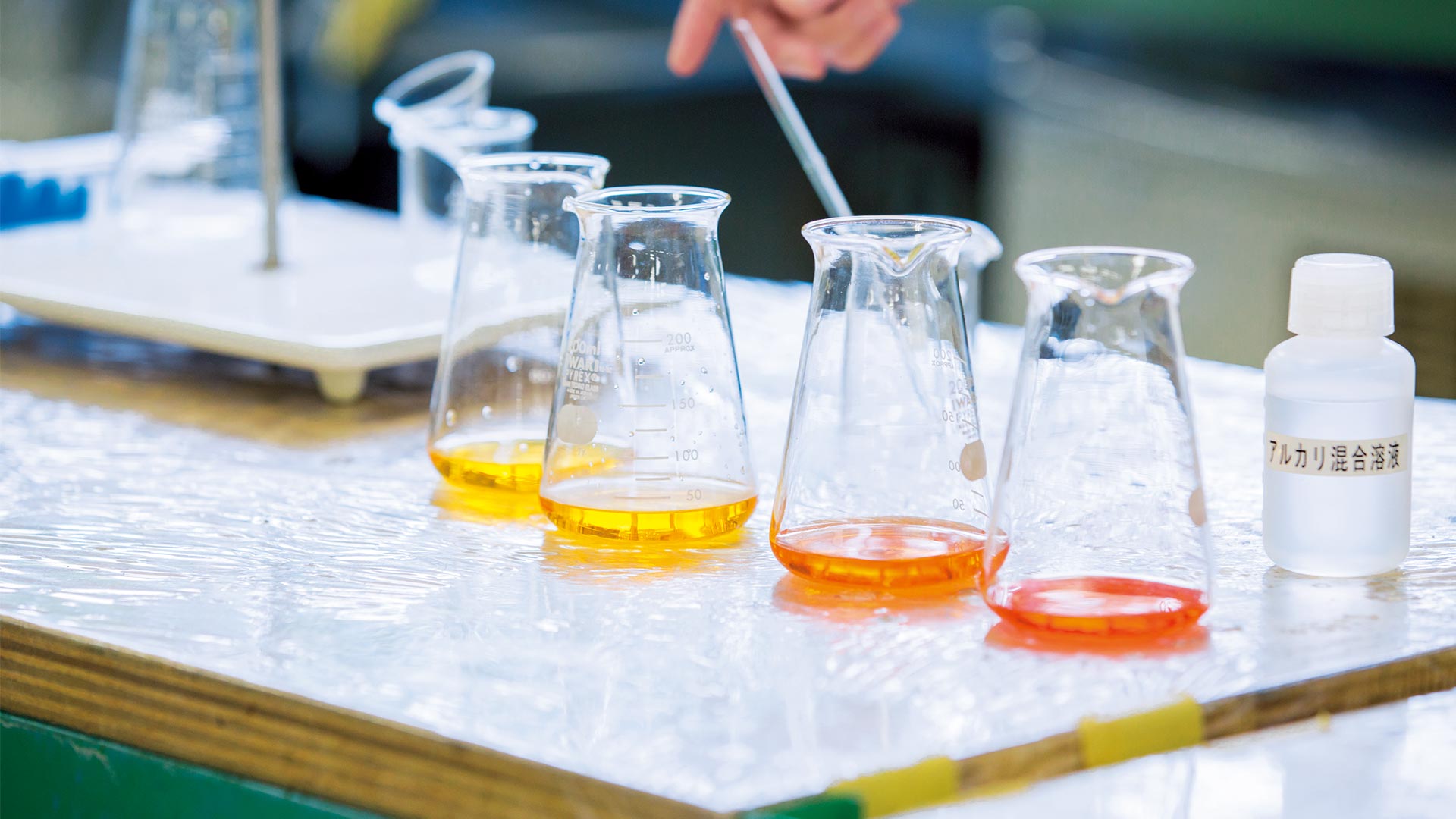 Creating value for a new era in the fusion of a wide range of academic disciplines
Learning at Sophia Faculty of Science and Technology|Expertise and complex knowledge cultivated at Sophia
A new era of science and engineering for people and the Earth, leading to solutions to the complex challenges of modern society


#Sophian Sophia Students who studies at Faculty of Science and Technology
Face the challenges in front of you with an emphasis on scientific thinking. They listen carefully and sincerely to opinions that differ from their own. Many students with such a sincere attitude are studying at the Faculty of Science and Technology. The Faculty of Science and Technology is an environment where students can not only gain knowledge in science but also broaden their perspectives and discover their future possibilities through exposure to a variety of way of thinking.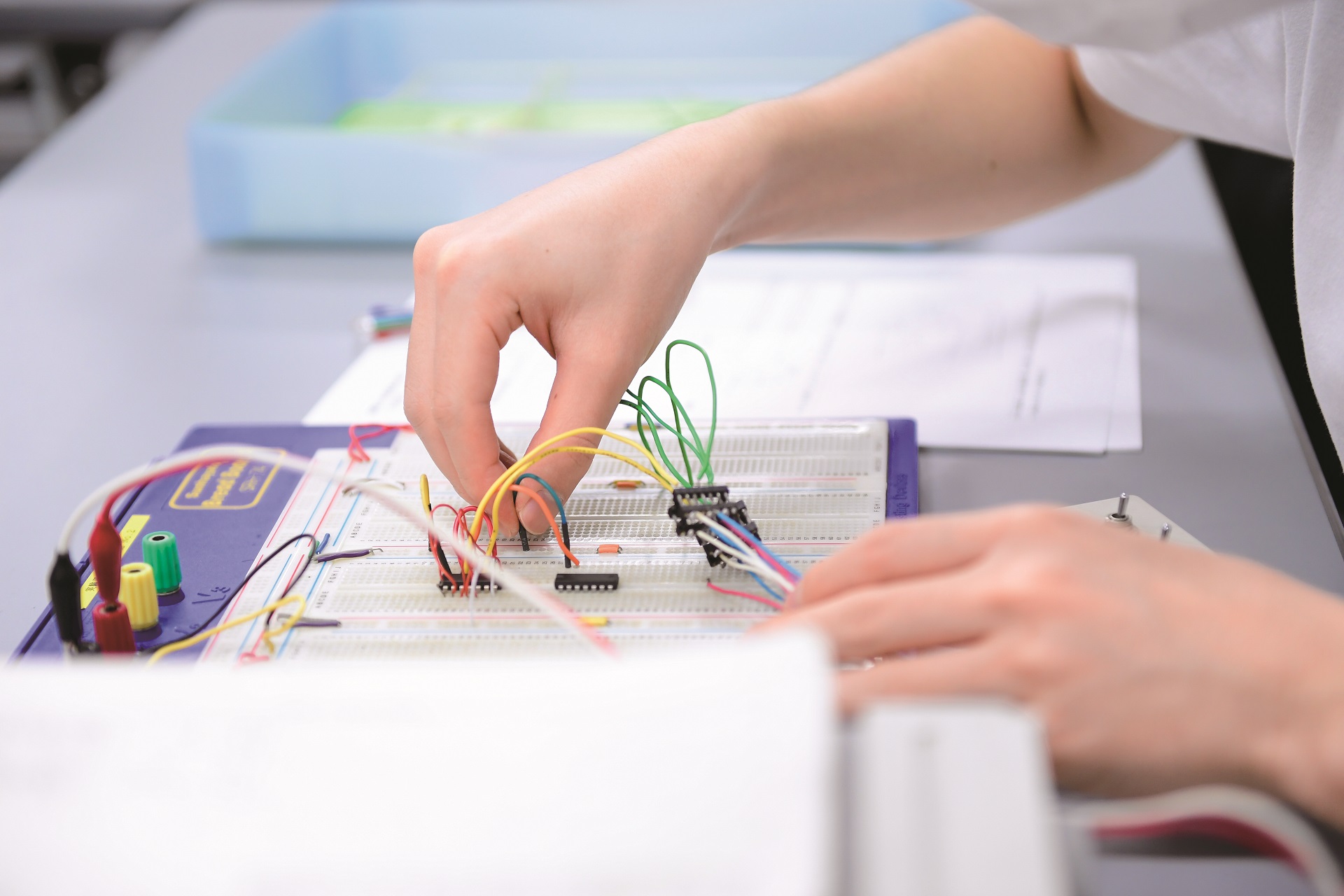 #Self-Discovery Finding and refining a specialty
The Department of Materials and Life Science, the Department of Engineering and Applied Sciences, and the Department of Information and Communication Sciences provide students with cross-disciplinary and specialized studies that cover multiple fields. After acquiring a solid foundation, each student can find and deepen the specialization that he or she is aiming for. The faculty members, all of whom are specialists in their respective fields, will strongly encourage your ambitions.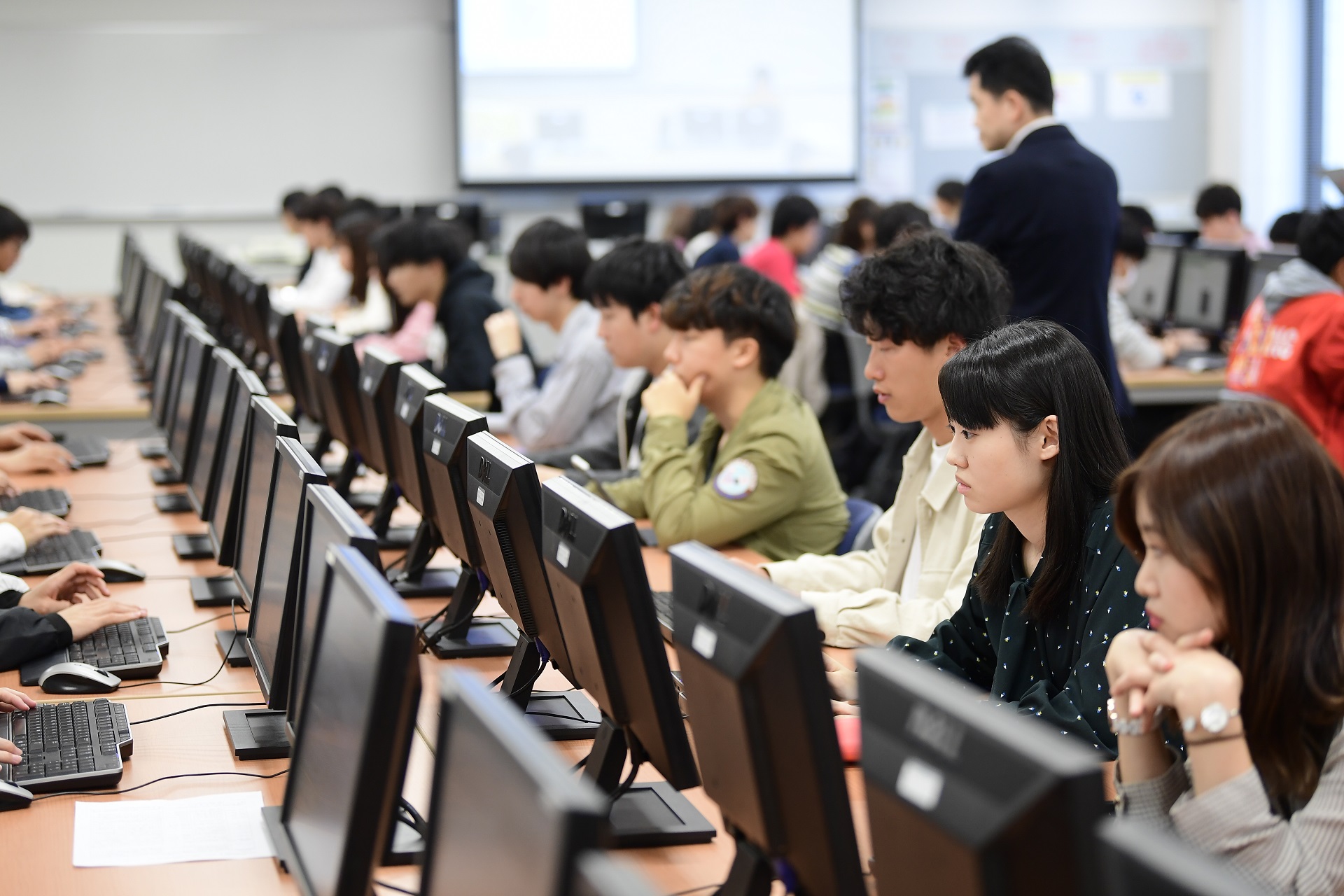 #One campus Complex knowledge based on a solid liberal arts background
Knowledge and perspectives in one specialized field alone can limit the breadth of one's research. In this respect, Sophia University, where both humanities and science students study on the same campus, offers students the opportunity to cultivate a wide range of insights, including those in the humanities and social sciences. Through daily classes, clubs, and other interactions, you will naturally acquire a broad interdisciplinary background.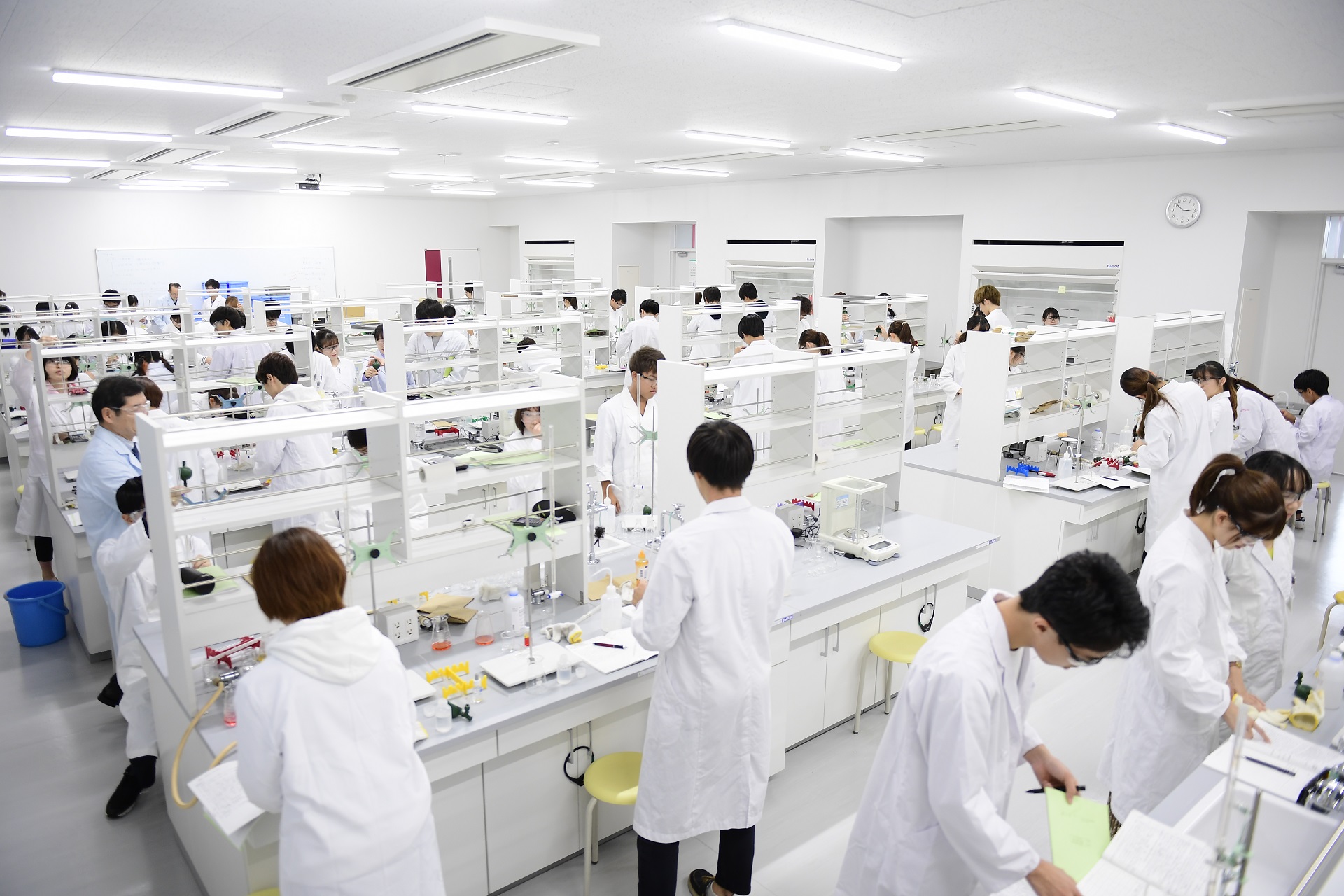 #Global Develop international competence in a diverse environment
Language skills and an international outlook are more important keys than you might imagine when conducting research activities, such as reading international academic journals and making presentations at international conferences. The Faculty has an English course where many international students from overseas study, and it is not uncommon for them to conduct practical training and research together. Together with varius programs, we will enrich your internationalness.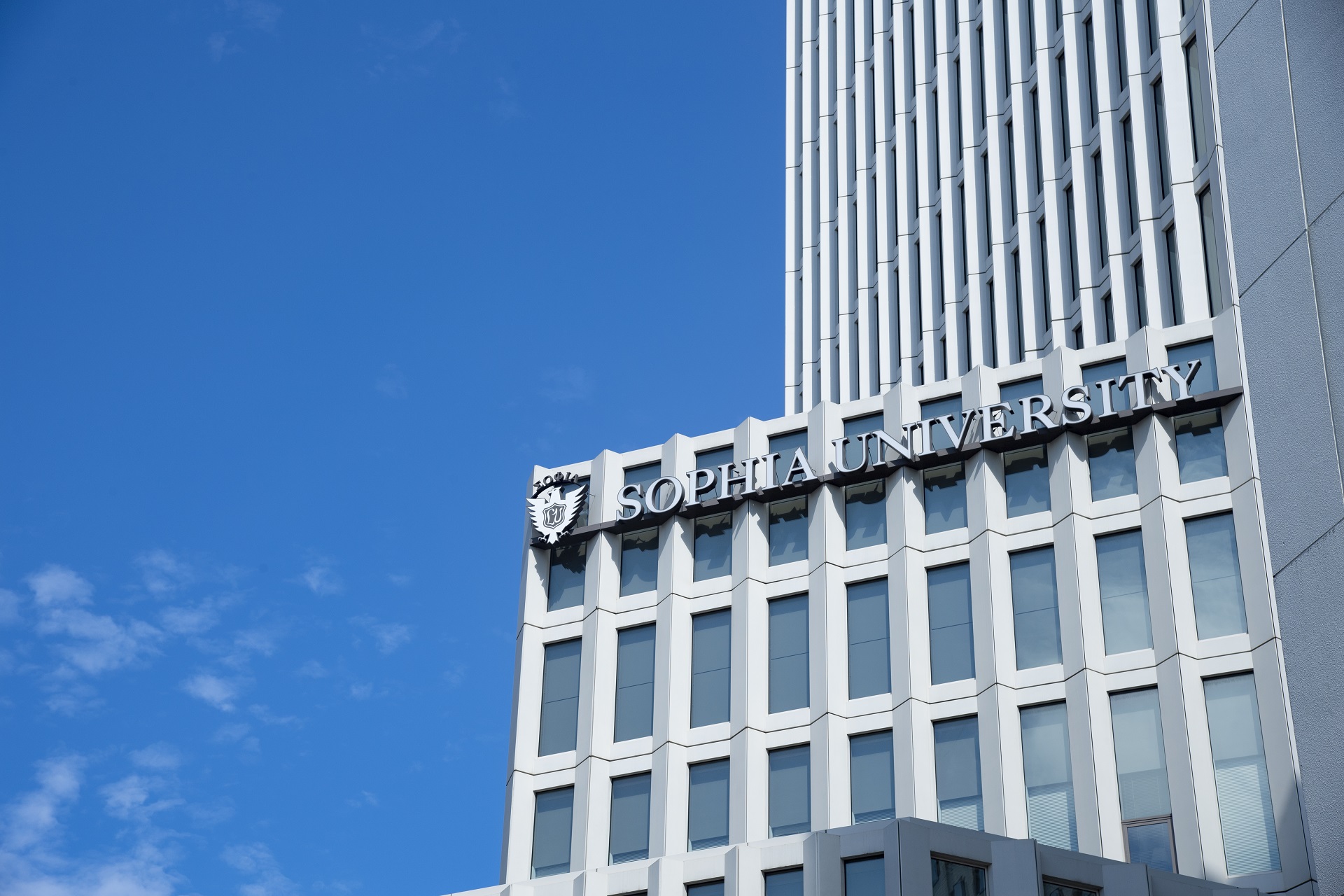 #Sophia Science and Technology What is to learn at Faculty of Science and Technology
Science and technology have evolved through repeated new discoveries and creations. In university studies, it is important to be aware of the importance of inheriting the achievements of our predecessors and connecting them to the next challenge. On the other hand, depending on how it is used, science and technology can cause social disorder and environmental destruction. A sense of for and be with others is cricual as well.
About the Faculty of Science and Technology
In order to nurture the ability to adapt to the rapid development of science and technology and the diversification of society, education that not only imparts knowledge but also develops creativity is necessary. The Faculty of Science and Technology has three departments that integrate related disciplines while utilizing traditional knowledge systems such as mechanical engineering, electrical and electronic engineering, mathematics, physics, and chemistry. The School fosters human resources with a wide range of knowledge and insight. In addition, we also focus on English education in order to foster internationally competitive scientists.

Small-group education system

We provide small-group education and support for each student. For example, students consult with faculty members on a one-on-one basis when selecting courses and deciding which field of study to specialize in.

Thorough basic education

Compulsory courses in the first and second years are offered together among the three departments, and furthermore, classes are divided to provide detailed guidance. We also emphasize communication with faculty members and offer a full range of experiments and exercises.

English Education

Cultivate English language skills in science and technology required for reading overseas literature and presenting research in international forums. The program provides instruction in vocabulary acquisition, information dissemination in English, presentations, question-and-answer sessions, and writing papers.
Science and technology are undergoing rapid transformation, and society is diversifying. The ability to cope with these changes is what the Sophia University Faculty of Science and Technology advocates: "Complex Knowledge". Combined Knowledge is the ability to transcend one's own specialty. By having a firm specialty in the field of one's interest and using that as a foothold to go beyond the specialty, the ability to link related fields will flourish when one becomes a researcher or an engineer in the future.

Chemisty/ Applied Science

Chemistry deals with a wide range of fields that support our lives, including life, energy, and new materials. We study the composition and structure of substances, their formation and decomposition reactions, and the reactions that occur between them and other substances. There is also research on environmental issues brought about by chemicals, covering a wide range of fields.

[Main Research Areas] Green Chemistry and Environmental Chemistry / Functional Materials / Metal Complexes and Supramolecular Chemistry / Next-Generation Batteries / Natural Organic Compounds / Highly Functional Polymers / Theoretical Molecular Design and Molecular Spectroscopy

Physics

Physics is the study of the fundamental laws governing the natural world, and research is conducted both experimentally and theoretically. The results of this research have not only led to an understanding of the laws of nature, but also to the development of new materials and technologies that have supported the development of humankind. The research targets of modern physics extend from microscopic systems such as atoms and molecules described by quantum mechanics to the diverse materials they produce.

[Main Research Fields] Elementary Particles / Nuclei / Universe / Atomic Molecules / Superconductivity / Quantum Spin / Quantum Beams / Lasers

Mechanical Engineering

Mechanical engineering is the starting point of all industries. We conduct research on both the hardware and software elements of industry and aim to create new manufacturing and systems by developing creative systems that integrate design, analysis, and experimentation, with the aim of future manufacturing that is friendly to the environment and people.

[Main Research Fields] Computational Mechanics / Biomechanics / Advanced Transportation Systems / Mechan dynamics / Highly Efficient Engines / Heat Transfer Engineering / Fluid Engineering / Aerospace Engineering / Robot Control / Automatic Operation Control / Precision Engineering / Energy-related Materials / Biomaterials

Electronics, Electrical Engineering

<Semiconductor> Understanding the properties of semiconductor materials and the principles of device operation, we create optical and electronic devices and functional materials that are indispensable for smartphones, automobiles, and other devices with advanced functionality.

[Main Research Fields] Semiconductor lasers, LEDs, nanocolumns, optical control devices

<Energy> Understand the mechanisms of electricity generation, transmission, and utilization, and contribute to a sustainable society by utilizing renewable energy and superconductivity and applying them to transportation systems. We will contribute to a sustainable society by understanding the mechanisms of electricity generation, transmission, and utilization, and by utilizing renewable energy and superconductivity and applying them to transportation systems, etc.

[Main Research Fields] Renewable Energy Generation and Utilization / Superconducting Applied Devices / Electric Railways

<Information and Communication> Understanding the mechanism of communication by converting information into electrical and optical signals, we will improve high-speed and energy-saving communication using radio waves and light from both hardware and software perspectives.

[Main Research Fields] loT/AI Networks / Wireless/Optical Communication System

Information

To establish a human-friendly information society, it is essential to have information technology that enables us to use valuable information suitable for our purposes. We aim to construct systems that are beneficial to people and society by efficiently utilizing the knowledge, wisdom, and experience of people, companies, organizations, and society as manifested information.

[Major Research Fields] Information Systems / Production Systems / Software Production Technology / Combinatorial Optimization / Evolutionary Computation / Database / Information Media Communication

Mathmatecis

In addition to the in-depth study of mathematics itself as a specialty, formulations based on mathematical theories are indispensable in all fields of science. Information science and engineering have also made great strides with mathematical support. By learning the basic mathematical theories that support information science and engineering, students will be able to develop and apply these theories in advanced areas.

[Main Research Fields] Mathematical Finance / Integer Theory / Functional Algebra / Group Theory / Quantum Groups / Algebraic Geometry / Topology

Life Science

<Life Science> The earth is covered with living organisms and humans are also living organisms, making life science the most familiar of all disciplines, yet the phenomena of life are still shrouded in mystery. While conducting basic research aimed at unraveling the mysteries of life phenomena, the University is also taking on the challenge of developing biological materials and technologies to solve the problems facing the Earth and humankind.

[Main Research Fields] Nucleic Acid Molecules / Genes / Evolution / Development / Cell Organelles / Biological Movement / Environmental Response / Neurons

<Human Information>This course focuses on the fundamentals and applications of information handling based on an understanding of the nature of human beings from the perspective of information. We look at the human senses and body, the mind and brain mechanisms, and language from the viewpoint of science, technology, and engineering, study technologies that match the essence of these aspects and use human-related informatics for the sound development of society.

[Major Research Fields] Brain / Neurology / Memory / Learning / Speech / Image Processing / Sensing Engineering / Educational Technology / Welfare Informatics
Faculty of Science and Technology (English Program)

In September 2012, two English courses, the Green Science Program in the Department of Materials and Life Sciences and the Green Engineering Program in the Department of Engineering and Applied Science, were established. In both courses, all classes, examinations, reports, research guidance, and thesis writing are conducted in English in order to develop human resources who can take on the global issue of global environmental problems.

"English for Science and Technology" curriculum

It cultivates the English language skills required of researchers and engineers through a wide range of content, from vocabulary acquisition and e-mail writing to practice with questions from English-speaking countries' qualification exams. Students who complete the courses specified in the English for Science and Technology Curriculum and write their graduation thesis in English will receive a Certificate of Completion for "Systematic English for Science and Technology Education".

Second Year

Mathematics, Applied Mathematics, Physics, Chemistry, Biology, Information

In the basic fields of science and technology (mathematics, applied mathematics, physics, chemistry, biology, and information) acquired by the first year of university, students learn the basics of English for science and technology and acquire terminology, idiomatic phrases, and expressions. Students may take designated university-wide language courses (English, elective courses).

Third / Fourth Year

Communication Skills

Learn to search for information on web pages in English, and furthermore, to create and disseminate web pages in English.

Presentations

After four to five lectures about how to give lectures in English using PowerPoint, etc., all students attending the course will give presentations in English and participate in a question-and-answer session to acquire the ability to give presentations in English.

Fourth Year

Writing Bachelor's Thesis, Submitted papers in English

Learn how to write scientific and technical papers in English.

Graduate School

Writing Master's Thesis, Submitted paper in English 

Learn how to write scientific and technical papers in English.

The short-term overseas training program

The short-term overseas training program for science and engineering students includes two programs: a one-month English training program and company visits at the University of California, Davis in the U.S., scheduled for August; and a one-month English training program at the University of North Carolina at Charlotte in the U.S., scheduled for March, where research, discussions, and other activities will be conducted in English. The program aims to improve overall communication skills. In addition to improving language skills, the program also offers opportunities to experience local education and cutting-edge science and technology and to visit laboratories and companies that produce such science and technology, a program unique to the Faculty of Science and Technology.
Graduate school is a place for more advanced specialized education and research. The greatest feature of the graduate school is that it offers eight fields of study in one graduate school, which can be directly connected to the specialized fields studied at the undergraduate level. In September 2013, the graduate school also opened an English-language course (green science and engineering), bringing the total number of graduate school courses to nine. Motivated undergraduate students can take courses designated in advance by the Graduate School of Science and Engineering in their fourth year of the undergraduate program, and these courses will be recognized as pre-entrance credits within a specified range after entering graduate school at Sophia University. There is also a written exam waiver system for graduate school entrance examinations.
The Faculty of Science and Technology conducts activities to support female researchers and nurture excellent female researchers. One of the most representative activities is the Global Mentoring System. Aiming at international exchange not only for students but also for researchers, researchers who are active overseas are assigned as mentors to provide advice and academic guidance not only through individual consultations but also through classes, lectures, and exchange events. This helps female students who want to step up to the next level to have a concrete image of their future in which they will be more active. Furthermore, we are actively working to support female researchers and nurture the next generation by establishing a common space that female students and faculty can freely and comfortably use for breaks, childcare, and socializing.
Educational Objectives and Policies
To have students gain academic knowledge of a specialized field as their foundation and acquire "cross-disciplinary understanding," which is characterized by a wide range of knowledge that would enable them to view other fields objectively, through art/humanities-science integrated education, so that they can contribute to solving various problems in today's highly diversified society.
To foster human resources who can contribute to "scientific and technological development" by solving various problems in today's highly diversified society with a broad vision acquired through knowledge of a specialized field and "cross-disciplinary understanding".
The Faculty of Science and Technology aims to foster human resources who have gained understanding of the Christian humanism spirit and have acquired the ability to solve, with a broad and international perspective, the various scientific and technological issues challenging today's highly diversified society, and who can pursue original research based on high ingenuity and creativity and thus contribute to the further advancement of science and technology. With a view to this aim, each department sets standards for the skills and knowledge students should have acquired upon graduation as described herein. Those who have fulfilled the requirements and have passed the thesis defense will be awarded a diploma.
In accordance with the diploma policy, the Faculty of Science and Technology construct its curriculum as follows:

To acquire fundamental abilities to solve scientific and technological issues from a broad international perspective through coursework in lecture-based Faculty of Science and Technology Categories I and II General Courses which students should commonly take.
Based on the above, to acquire specialized abilities through Departmental Core Courses centered on seminars and laboratory classes and to acquire the ability to pursue research with originality through Specialized Courses characterized by higher expertise.
The Faculty of Science and Technology seeks students who are interested in the science and technology embraced by today's internationally diversified society:

Those who have acquired knowledge and a cultural appreciation of mathematics, natural science, and English, which are required for studying specialized courses in science and engineering
Those who are logical thinkers, possess a broad perspective, and have strong communication skills in association with various problems in science and technology; and
Those who have an inquiring mind and are eager to unravel the mysteries surrounding natural phenomena and/or create technological innovations in science and technology.