Try it if you're inspired. Action leads to results!
Study abroad, extracurricular activities, clubs, volunteer work, internships – fulfilling their dreams to grow themselves as individuals. Students who have challenged themselves speak about how they've changed and grown from enrollment to the present.
Karate, studying, coffee: Anything you do can open up a path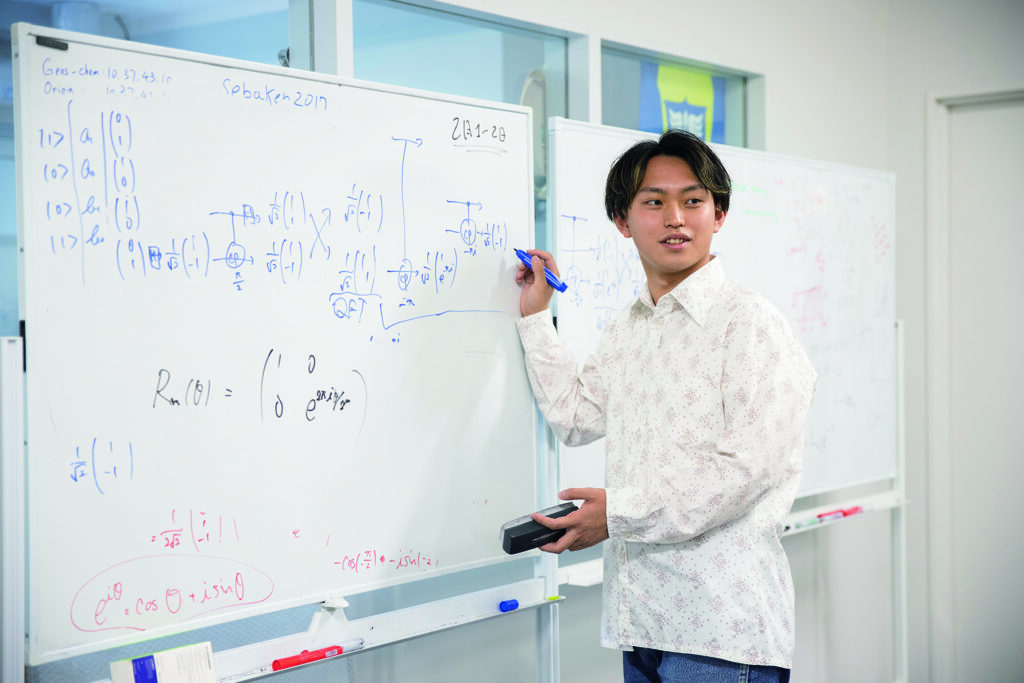 Shunta Morioka 4th year student, Department of Materials and Life Sciences, Faculty of Science and Technology ( offered a job at NTT DATA Corporation)
I always thought that whatever the situation, I was good at taking the lead, making decisions, and moving everyone forward. However, when I took on the role of captain of the university Karate Club and led the team, I quickly realized that going it alone wasn't enough. There were times when I felt strongly that I was doing the right thing, but others had doubts and different perspectives.
At that point, I had not yet experienced any significant failures in my life, so it felt like my self-confidence was crumbling. This is when I began to receive help from the vice-captain, club mates in the same year, and our junior members. I also sought out advice from former members, and was somehow able to solve all issues. This was my most important experience as captain of the Karate Club.
I am also really interested in coffee, so I am working part-time at a café that handles rare coffee beans. Someday, I would like to be involved in some way with a job related to coffee. I started thinking about job-hunting from around June or July of my third year. In the Department of Materials and Life Sciences, the main areas of research are biology and chemistry. However, in the Faculty of Science and Technology, in your first year, you can take classes from departments covering a wide range of study areas. For example, you can participate in basic experiments in four areas—information science, physics, chemistry, and biology. This is why since my first year, my biggest interest has been in information science.
Always be willing to try new things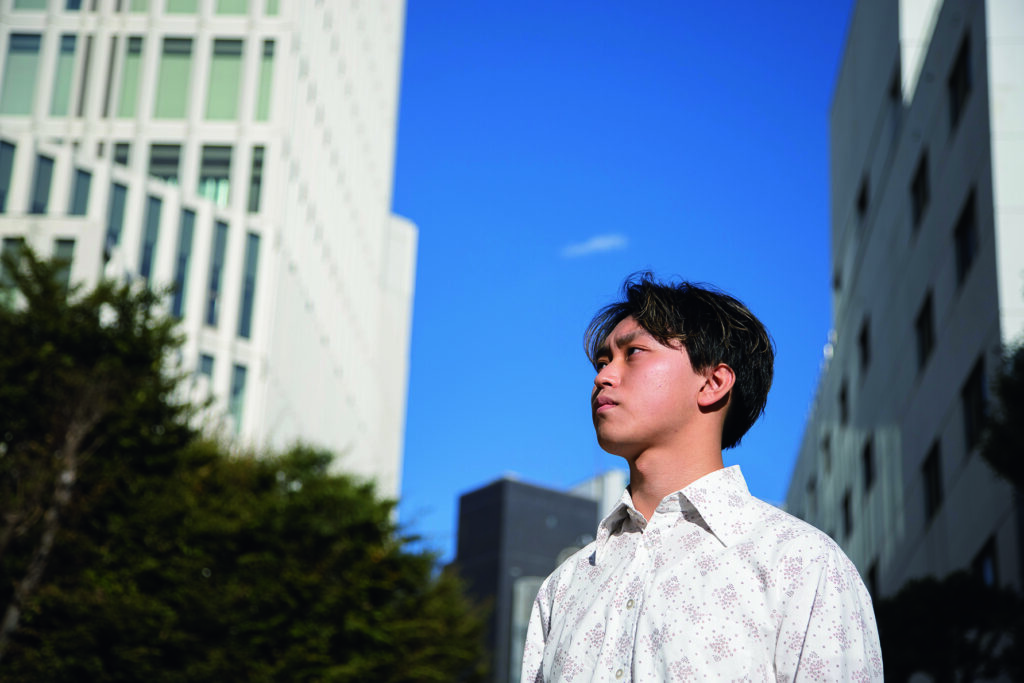 I have an offer to become a Systems Engineer (SE) at NTT DATA Corporation, but very few people in my department have gone on to become SE. When you hear SE, you probably imagine that it mainly involves programming and creating systems. In fact, it involves many different roles. For example, when building a single system as a team, one person will write code, another will handle administration, and so on. The SE position covers all these roles. Within these roles, I want to be a Project Manager (PM), the person responsible for carrying out overall management to achieve a goal. I think my experience as captain of the Karate Club has had a big influence on this.
I have heard that the company I'll be working for is engaged in developing large-scale systems, including those for governments and banks. Handling such extensive systems means that there are a large number of users. I want to create a user-friendly system that caters to everyone's needs. While I had always considered working for an IT company, there were various other areas I was also interested in, such as human resources, general trading, and consulting.
Eventually I decided to join NTT DATA Corporation. The reason is simple: it's the people. When I attended their information session, I felt that I would love to work with these individuals. Although my friends were surprised when I said I will be an SE, my goal is to build a career as a project manager. I will leverage the advantages of my scientific background and knowledge to make myself as useful as possible.
After entering university, you will be given many different opportunities and choices all of a sudden. The message I would like to give students entering their first year is "It is important to try different things." For me, these things included practicing karate, exploring the world of coffee, and learning information science. When I first became interested in programming, I sat down at the computer and tried creating a program. I think that if you approach your days with this mindset, you will have an enriching campus life. I firmly believe that setting goals, trying different things and giving yourself diverse experiences will lead to great results in the future.
【Building No. 9】
The research activities conducted in the laboratories and experimental facilities in this building support the interdisciplinary and specialized learning at Sophia University. The first basement floor also contains Active Commons, which has a capacity of 462 people.
※Please note that the content of this article is subject as of October 2022