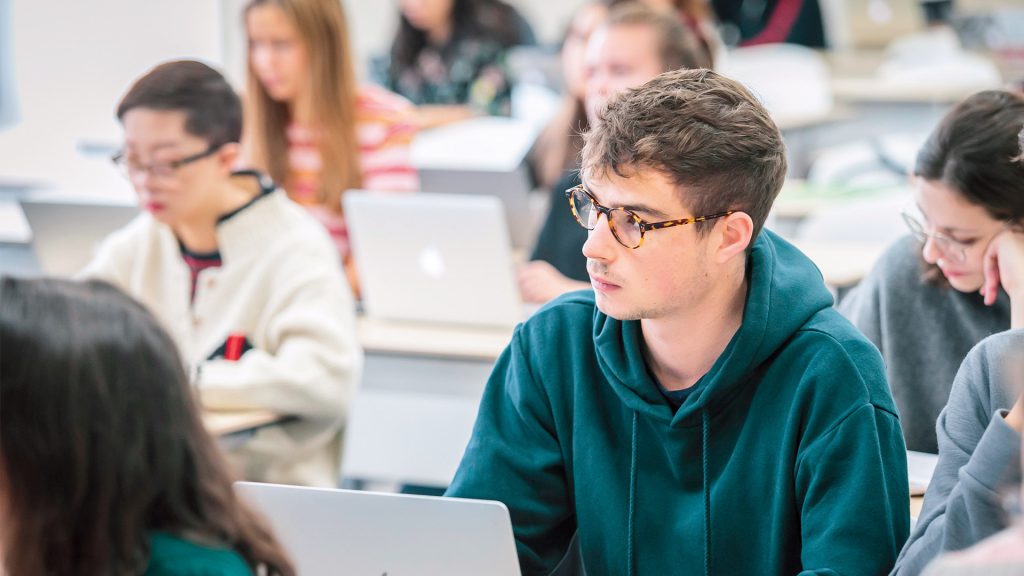 Studying at Sophia University to Develop Your Individuality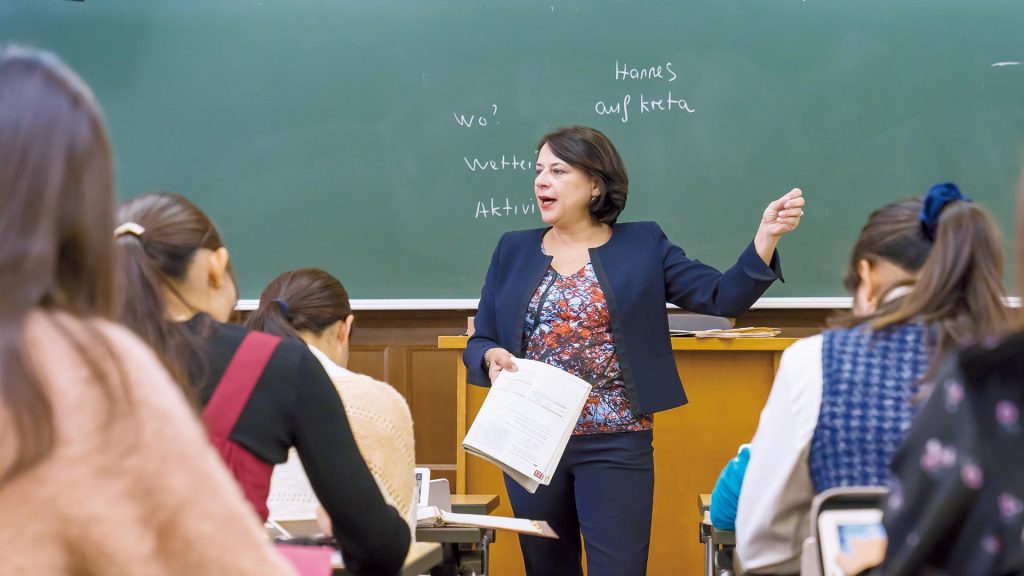 Continue to Learn Independently While Looking Towards the Ever-evolving Future
The significance of studying at a university is to refine and demonstrate the individuality of each student. This holds true even as our society rapidly changes. We all live our lives with goals, aspirations, and beliefs and the ethics and values on which they stand are based on our learning and experience. It is imperative that students learn to recognize the issues in society, views them from multiple perspectives, and confront them using their own experiences. There is no boring environment for learning at Sophia University, here you will find a learning environment that responds to your passion for independent, active, and proactive learning.
Sophia University's Global Education
Sophia University offers a wide variety of courses and opportunities to study abroad and learn how to meet the needs of a global society. In order to play an active role in the global society, it is essential to acquire not only a high level of expertise and foreign language skills but also a broad and advanced education. In Sophia University's diverse programs, students will participate in productive activities with people of various nationalities, languages, cultures, and expertise outside of their own field of specialization and will acquire the knowledge to continue their efforts to creatively produce things and services.
Three Pillars Closely Linked in Sophia University's Systematic "Liberal Education and Learning"
Sophia University's "Liberal Education and Learning" is not just a basic liberal arts education prior to learning specialized subjects. It is to provide students with a foundation for lifelong learning throughout their four years at Sophia University.
Sophia University's "Liberal Education and Learning" aims to cultivate the ability to read from multiple perspectives, ask questions, think critically, communicate with others from diverse backgrounds, look to the future and create new knowledge while learning from what has been accumulated up to now. It is based on the foundation of the University's Christian Humanism educational spirit of "For Others, With Others."
In order to realize such a foundational education, Sophia University's subject groups are constructed in such a way that the "University-wide general studies courses," "departmental subjects," and "language subjects" are interconnected until the upper grades. Students acquire multifaceted knowledge and thinking in a well-balanced manner, creating a foundation for continued learning throughout their lives. This organic and consistent quality of learning is only possible at Sophia University, where all faculties and departments are located on the same campus.
About the Center for Liberal Education and Learning
The Center for Liberal Education and Learning is a university-wide organization that designs and manages a curriculum that provides core subjects common to the entire university and organically links the specialized subjects of each department with the university-wide general studies offered by the undergraduate departments, the Center for Language Education and Research, and the Global Education Center. The Center for Fundamental Education consists of six areas: the five areas of "Christian Anthropology," "Physical Knowledge," "Thinking and Expression," "Data Science," and "Developing Knowledge" that govern each category of the university-wide common subjects, and the "Educational Development Area" that develops new educational methods and conducts educational activities. In addition, we also provide services such as "Writing Lab" and "Data Science Clinic" to support students' independent learning.
9 faculties and 29 departments: To deepen knowledge in specialized fields
Each faculty and department of Sophia University is equipped with a system that allows students to carefully cultivate expertise in individual fields. As a "small university" with nine faculties and 29 departments of humanities, science and engineering all located on the Yotsuya Campus, Sophia University offers an interdisciplinary and cross-disciplinary approach through collaboration with other faculties and departments, enabling students to deepen learning in their own specialized fields from various perspectives.
Graduate and Professional Studies for Further Expertise
We live in an era in which students are choosing to enter graduate school according to their own goals, such as making the leap to becoming researchers or advancing their professional careers. Sophia University's graduate school provides an environment that is conducive to cross-disciplinary research while enhancing academic expertise, taking advantage of the fact that top-notch researchers are gathered on one campus across disciplines.
Learning Support
The Central Library and General Research Building are equipped with numerous specialized journals, books, and newspapers, as well as self-study and group study spaces; a class leader system and academic advisor system, in which faculty members provide support in departments, classes, and seminars; and faculty development activities that systematically support faculty members in improving teaching methods and class management, and in acquiring and improving knowledge, skills, and abilities related to educational activities.
Lifelong Learning at Sophia University
As a place of inquiry where a diverse range of people gather to deepen their discussions, allowing them to gain "wisdom" even after they graduate, Sophia University aims to cultivate a lifelong, self-directed learner.