Sophia University's Visual Identity and School Anthem
Origin of the school emblem and name
The eagle on the school emblem is in the form of an eagle flapping its wings in the light of truth, representing the fundament and philosophy of Sophia University.
The letters inscribed in the center are the initials (LV) of the Latin "Lux Veritatis", or Light of Truth.
Our school has been known abroad as Sophia University from early on. Sophia is taken from ΣΟΦΙΑ (Greek for "highest wisdom"), and the symbol of an eagle flapping its wings in pursuit of the "light of truth" expresses Sophia University's hope that students will acquire superior wisdom and open up a better future.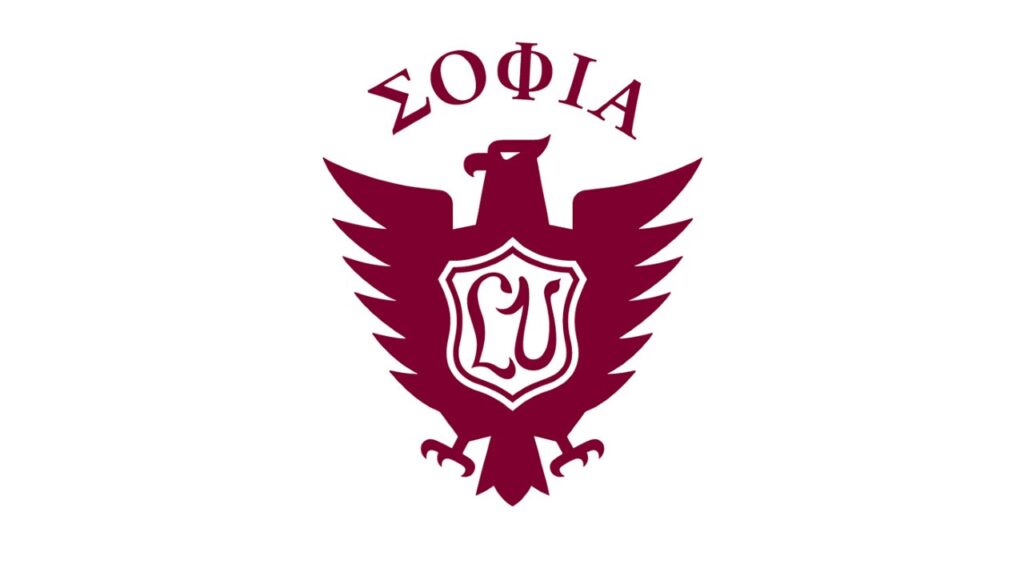 Sophia University School Anthem and Student Anthem
The School Anthem, written in 1932, is sung at entrance and graduation ceremonies, as well as at All-Sophian gatherings. In addition, since 2012, a school song workshop has been held at the "Wild Eagle Gathering," where the cheering squad performs the school song, and has become an activity to deepen students' understandings of the school anthem.
Sophia University Virtual Background
Virtual backgrounds available for online classes, web meetings, video conferencing, etc. It is 1920 x 1080 in size; feel free to download and use them.
The use of the materials for commercial purposes, such as advertising of companies, organizations, products, etc., is not permitted. Please also refrain from altering the data in any form.