Networking with the Community
Sophia University is involved in various projects in cooperation with local neighborhoods.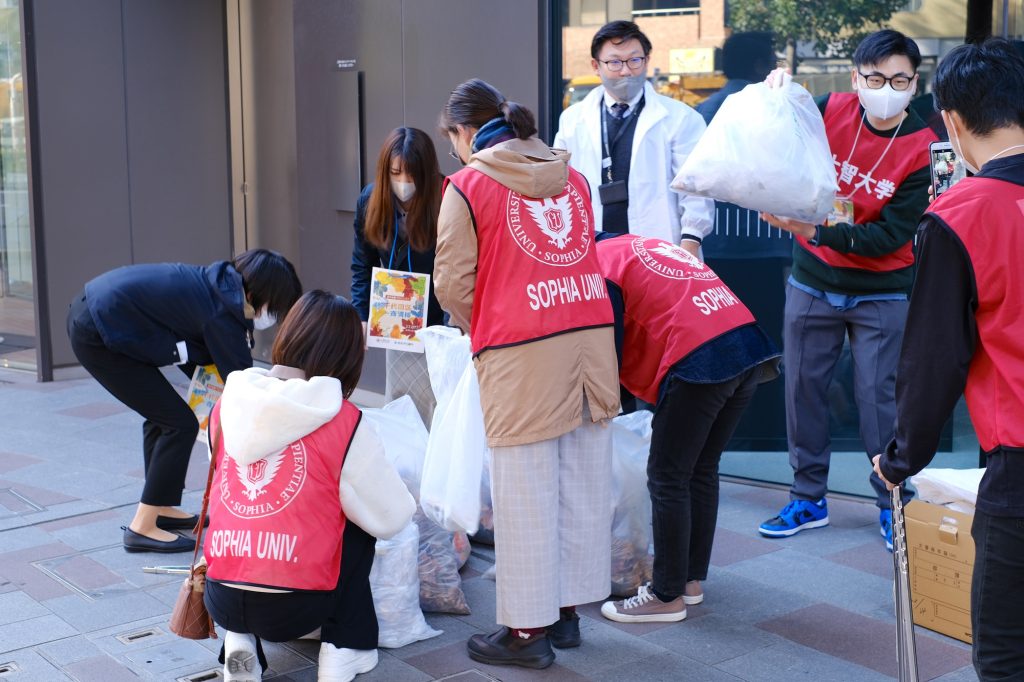 Cleanup activities called "Volunteer Clean-up" take place almost every month.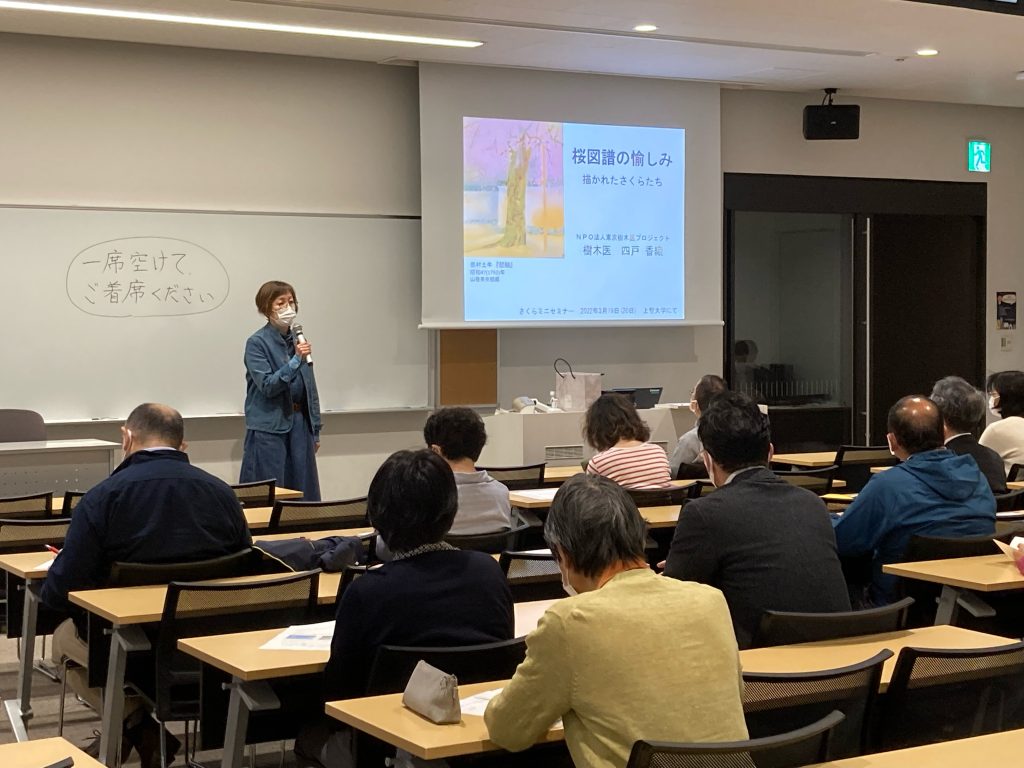 Chiyoda-ku Sakura Mini Seminar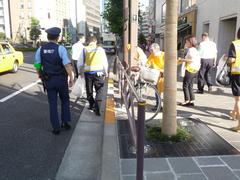 Joint patrols in the Bancho-Kojimachi district
Sophia Clean-up Project
Sophia University students and faculty members jointly conduct clean-up activities in front of Yotsuya Station, Sophia Street, and other areas around the Yotsuya Campus. We aim to contribute to the community through volunteer activities to promote environmental beautification.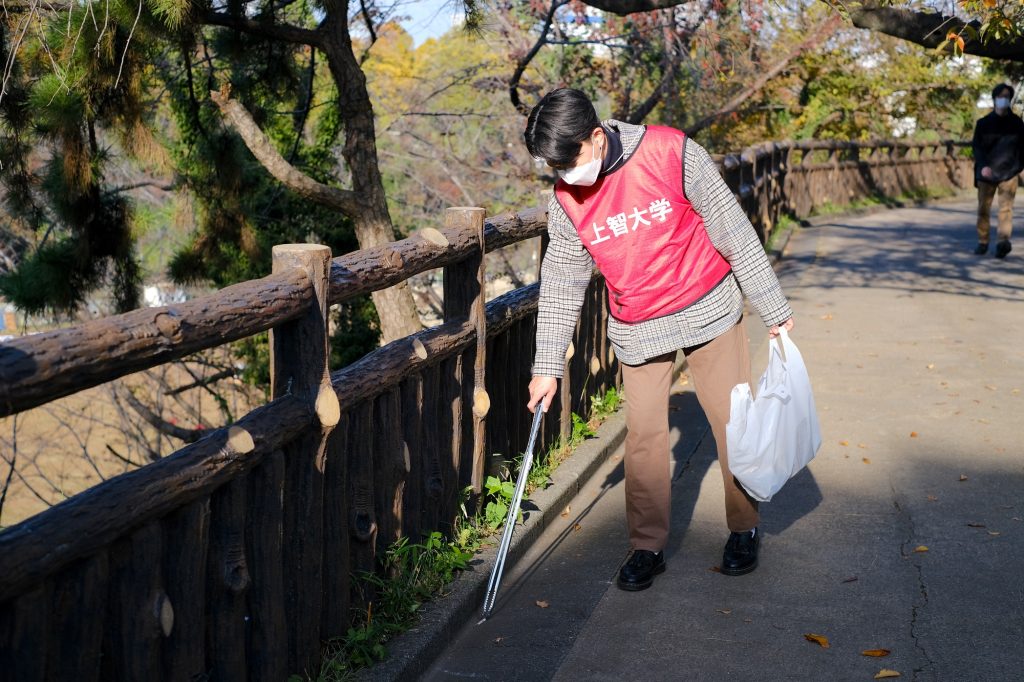 Cooperation with Chiyoda Ward
Chiyoda Ward Evacuation Drill

Sophia University has concluded an agreement with Chiyoda Ward for cooperation in the event of a major disaster.
The University provides its campus as a venue for the annual Chiyoda Ward evacuation drill for people who have difficulty returning home, held every January, and cooperates in conducting disaster prevention and evacuation drills.
Cherry Blossom Revitalization Plan

As the cherry blossoms, the flower of Chiyoda Ward, are aging, the ward established the Ward Sakura Flower Revitalization Plan. To address this local issue, Sophia University is working with the Chiyoda Ward Roads and Parks Division and student extracurricular activity groups to protect the cherry trees along Sanada moat adjacent to the Yotsuya campus.
Every year, a Sanada moat cherry blossom count survey by volunteers and a mini-seminar are held.
Residents' Use of the Library

The Sophia University Central Library is available to those who meet the following conditions;

Residents in Chiyoda Ward aged 20 or older and who have registered as a member of the library.
Those with a valid Chiyoda Ward Library check-out ticket.
For research and study purposes (excluding students of other universities and those with commercial purposes).
Cooperation with the Council and Community

Students and staff members participate in the Sanno Festival, an annual festival at Hie Shrine that has been held for many years, and work together with local residents to preserve history and traditions. In addition, as a university located in Chiyoda Ward, we are actively involved in revitalizing the community through student participation in various events, cooperation in publicity, and cooperation with elementary school students in their exploration of the city.
Joint neighborhood patrol
Joint neighborhood patrols are conducted to promote environmental beautification and traffic safety in the Kojimachi area, including the Yotsuya and Ichigaya Station areas. Sophia staff members also participate in regular patrols with local residents.