Analyze Complex Issues in Society with Legal Approach and Logical Reconstruction
About the Graduate School of Law
Build a Career in the Field of Law and Political Science

The Sophia University Graduate School of Law was established in 1966 (the Doctoral Program was established in 1968), and since then has produced many prominent researchers and specialists in law and politics. In 2004, a new major within the Graduate School, the Juris Doctor Program (Law School), was initiated to train legal professionals.

Master's (Doctoral) Program in Law
Our research goal is to analyze complex issues in society using a legal approach and logical reconstruction. The Master's Program, in particular, is ideal for individuals who seek legal careers in private companies, the public sector, and international organizations.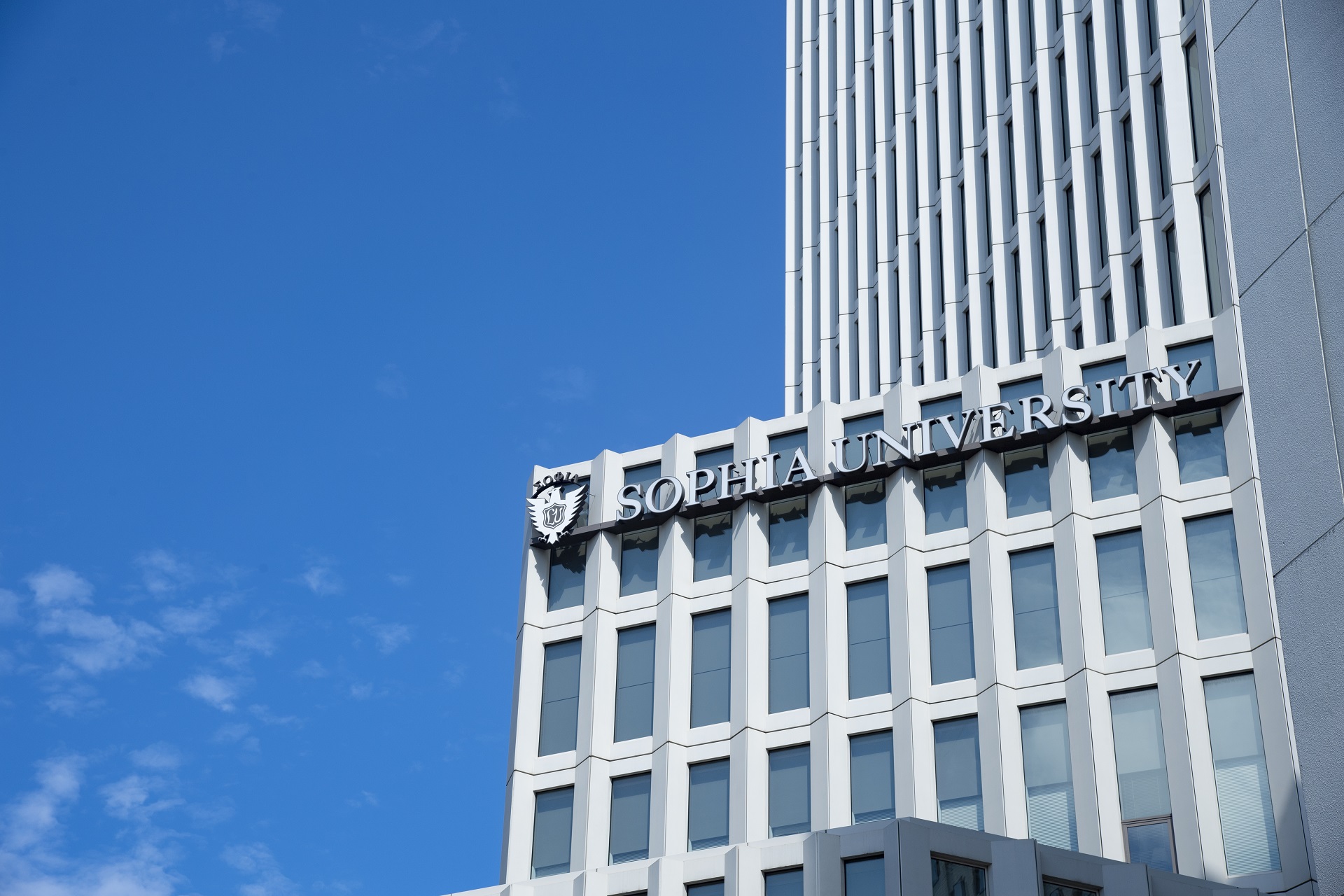 Juris Doctor Program (Law School)
Students will be joining the training program to become the legal professionals (judges, prosecutors, and lawyers) needed in the 21st century. We take a pluralistic approach to tackling issues of growing importance in modern society, such as international and environmental legal issues.

Academic Diversity of the Faculty Members
Our faculty members who are also the leading researchers in their respective academic fields, offer intensive guidance and mentoring to graduate students. The Sophia University Graduate School of Law offers the finest education provided by prominent academics in the fields of international law and environmental law, as well as in the fields of basic law such as philosophy of law and comparative law,
and in substantive law such as constitutional law, civil law, criminal law, civil procedure law, criminal procedure law, and administrative law.
Educational Objectives
The program aims to foster scholars in law and politics and produce graduates well educated in these fields.
In modern society, researchers must not only be well versed in their own field, but also be equipped with practical abilities to logically reorganize various issues occurring in society and address highly technical ones. The program actively accept adult students to foster researchers as well as human resources with knowledge of law and politics.