Global Learning Community
With many international students and faculty members from all over the world on campus, Sophia University offers students the opportunity to learn and connect to the world without ever leaving campus. By coming connecting with diverse cultures, values, and ways of thinking, students will find their worlds expanded.
About 1 out of every 11 students is a foreign national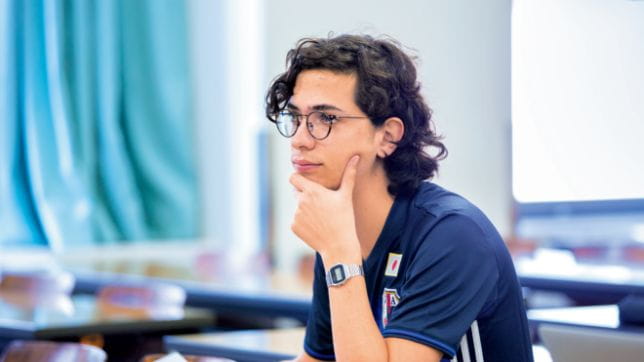 Approximately 9% of the student body is international. Students from various countries around the world gather at our global campus, where cross-cultural communication is experienced on a daily basis and there are plenty of opportunities for learning outside of the classroom.
About 1 out of every 6 teachers is a foreign national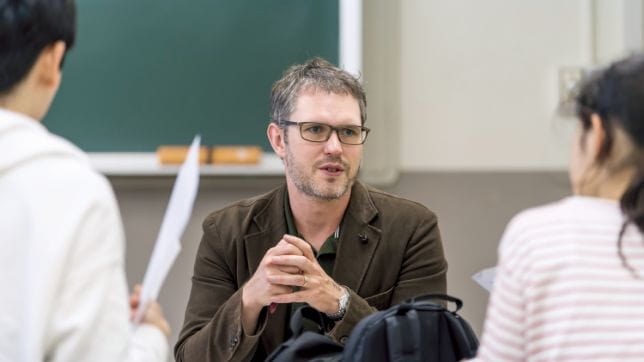 Approximately 18% of our faculty, who come from all over the world, are non-Japanese. This international flavor of education fosters a global perspective. Another attraction of Sophia University is the close relationship between faculty and students; the ratio of undergraduate students per faculty member is one of the highest among private comprehensive universities.
A Place for Student Interactions: Sophia Student Integration Commons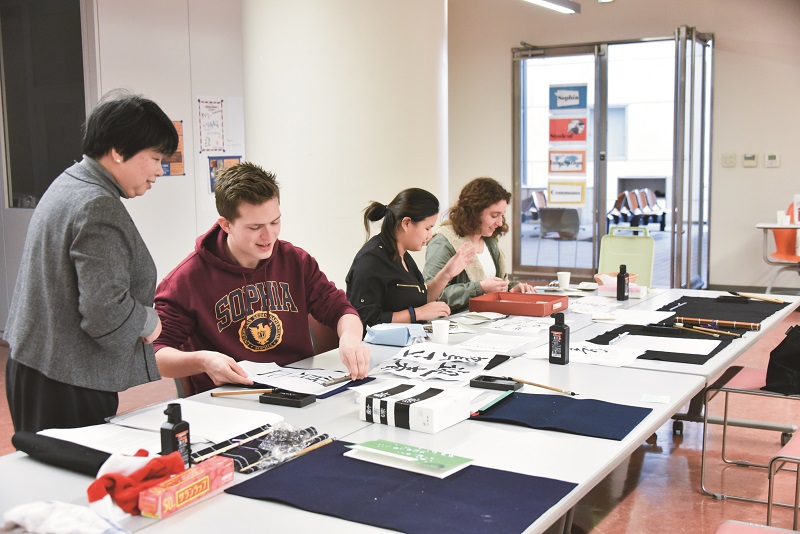 "I want to communicate with international students more!" and "I want to make friends with Japanese students!" are common themes at Sophia University.
Sophia Student Integration Commons (SSIC) holds a number of student exchange events in response to these' requests. In addition to on-campus programs such as "Ikebana" (flower arrangement) and "Chado" (tea ceremony), which are jointly organized by the Ikebana and Tea Ceremony clubs, and "Nihongo de Nanaso" (Talking in Japanese during lunch with Sophia University staff), there are also a variety of field trips such as "Agricultural Experience" and "Hiroshima Tour" during the longer holiday breaks. For more information, please check Web Piloti.
"Exchange Student Supporter" system: Learning about Japan by Exchanging with International Students
Exchange Student Supporters are volunteer supporters of exchange students who are coming to Japan, providing a great opportunity for students who are interested in international exchange on a personal level. In addition to becoming an Exchange Student Supporter and deepening exchanges with international students, students will also be invited to participate in events organized by the University to learn about diversity.
Learning Different Languages Together: Language Exchange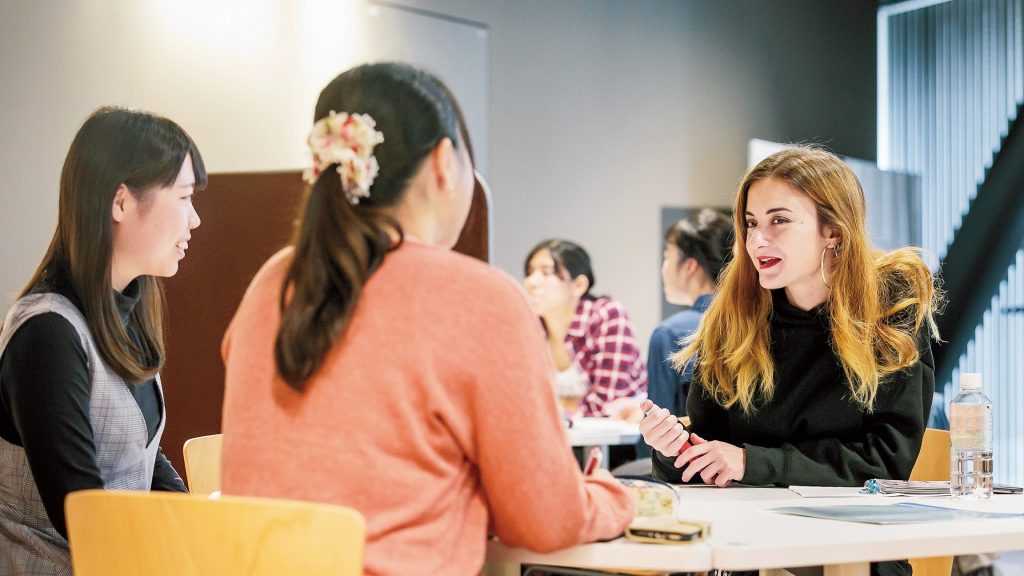 The Language Learning Commons (LLC) offers a great opportunity to meet students from different backgrounds and discuss each other's language and culture. The program is designed to promote interaction between native speakers and learners of languages like French, Chinese, Italian, and so on.
Gathering International and Japanese Studies in a「Global-Network」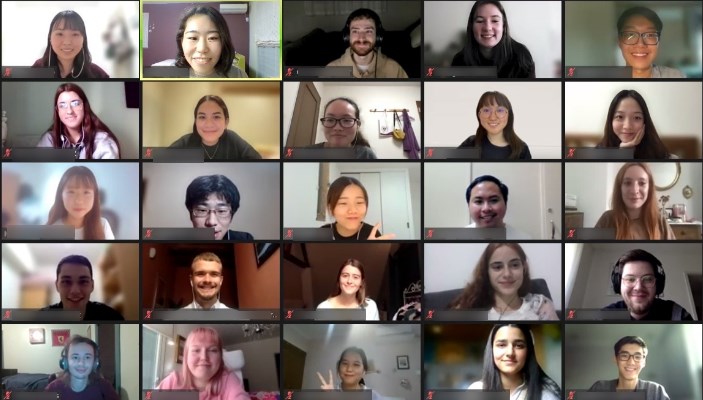 Global Network (GL-Net) is a student volunteer organization that organizes various events to promote exchanges between international and Japanese students. GL-Net regularly organizes events such as welcome receptions for international students, introductions to Japanese culture, one-day trips, and visits to famous places in Tokyo. For more information, please check Web Piloti.