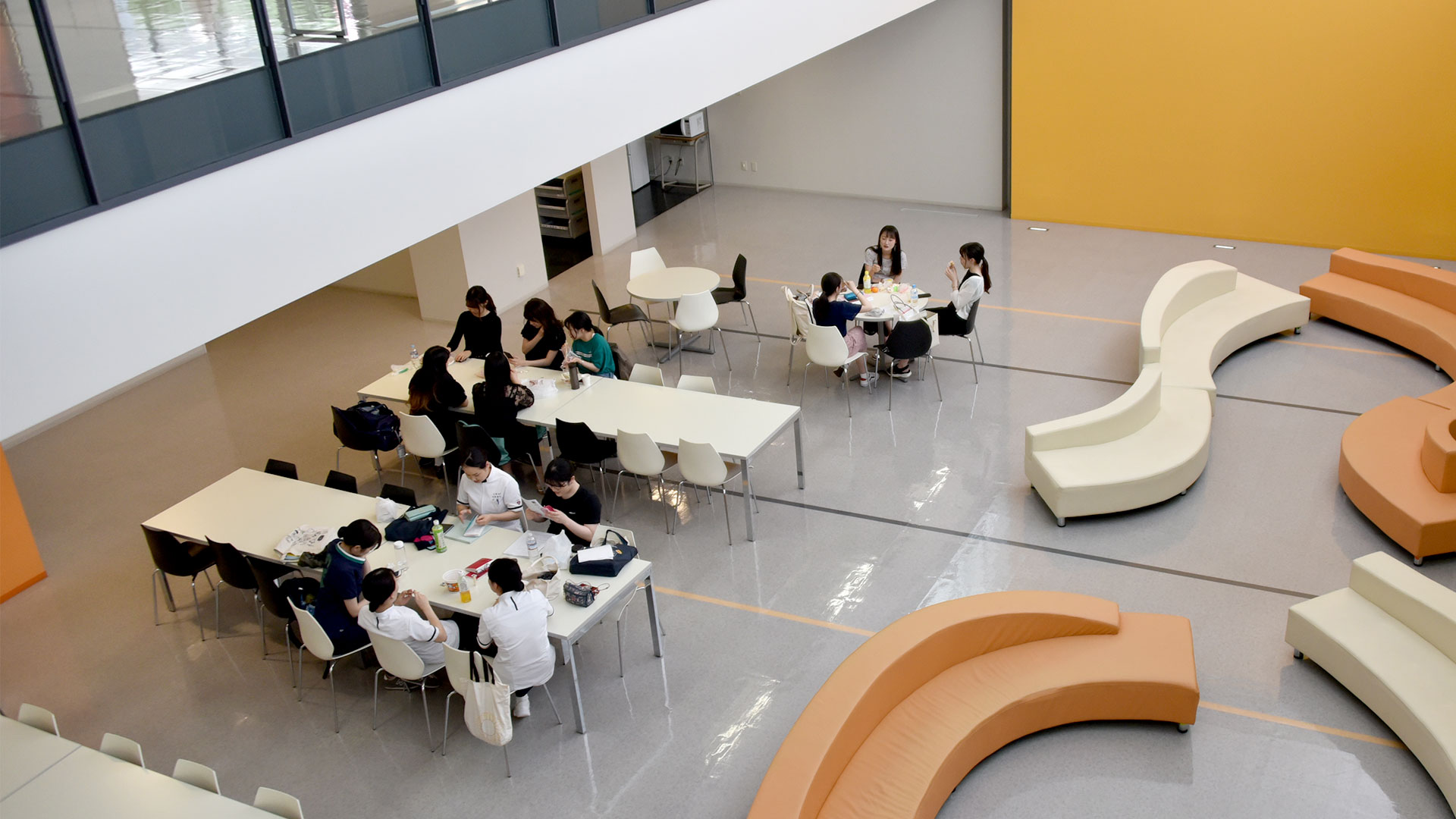 Aiming to Cultivate Human Resources with Ethical Values Who Respect the Dignity and Rights of Women and their Families
Sophia University offers a one-year program in midwifery for those who have completed the basic education from a four-year undergraduate program in the Department of Nursing, Faculty of Human Sciences. Taking advantage of the unique characteristics of Sophia University, students will study and interact with faculty members specializing in various academic fields, with the aim of becoming midwives with a well-rounded mental foundation as support personnel.
Curriculum
The curriculum consists of three areas of study: Foundations in Midwifery, Midwifery in Practice, and Fields Related to Midwifery.
Foundations in Midwifery
Students learn about the concept and basic knowledge of midwifery tasks, which are fundamental to being a professional, not only from faculty members but also from obstetricians, pediatricians, and members of multiple departments from the Faculty of Human Sciences. In addition to "Introduction to Midwifery" for learning basic attitudes, the program also offers "Human Caring, Ethics and Values" for learning about caregiving and ethics based on Christian humanism.
Midwifery in Practice
The Course of Midwifery has established courses that teach knowledge and skills in perinatal care and women's health care, along with practical courses that integrate such knowledge and skills. In particular, the program is unique in that it aims to provide comprehensive support for mothers and children from pregnancy to child rearing through "Infant Practicum" in parallel with "Pregnancy Practicum." In Midwifery in Practice, students take care of infants and their families continuously for about nine months, confirming the growth and development of the infants, and learning to support the families and their ideas regarding childcare. In addition, a childcare salon is held during this period for participants to learn the basics of health education and interact with one another.
Fields Related to Midwifery
As midwives with the right to practice, we have established "Midwifery Management" to ensure that midwives can work with full consideration for safety and work management wherever they are. In addition, "Midwifery Research" is designed to build a foundation for midwives to constantly review their own care from a research perspective. "International Midwifery" is offered for students to develop the midwifery skills required to deal with the global society by taking advantage of Sophia University's unique characteristics.