Department of Economics
Department of Management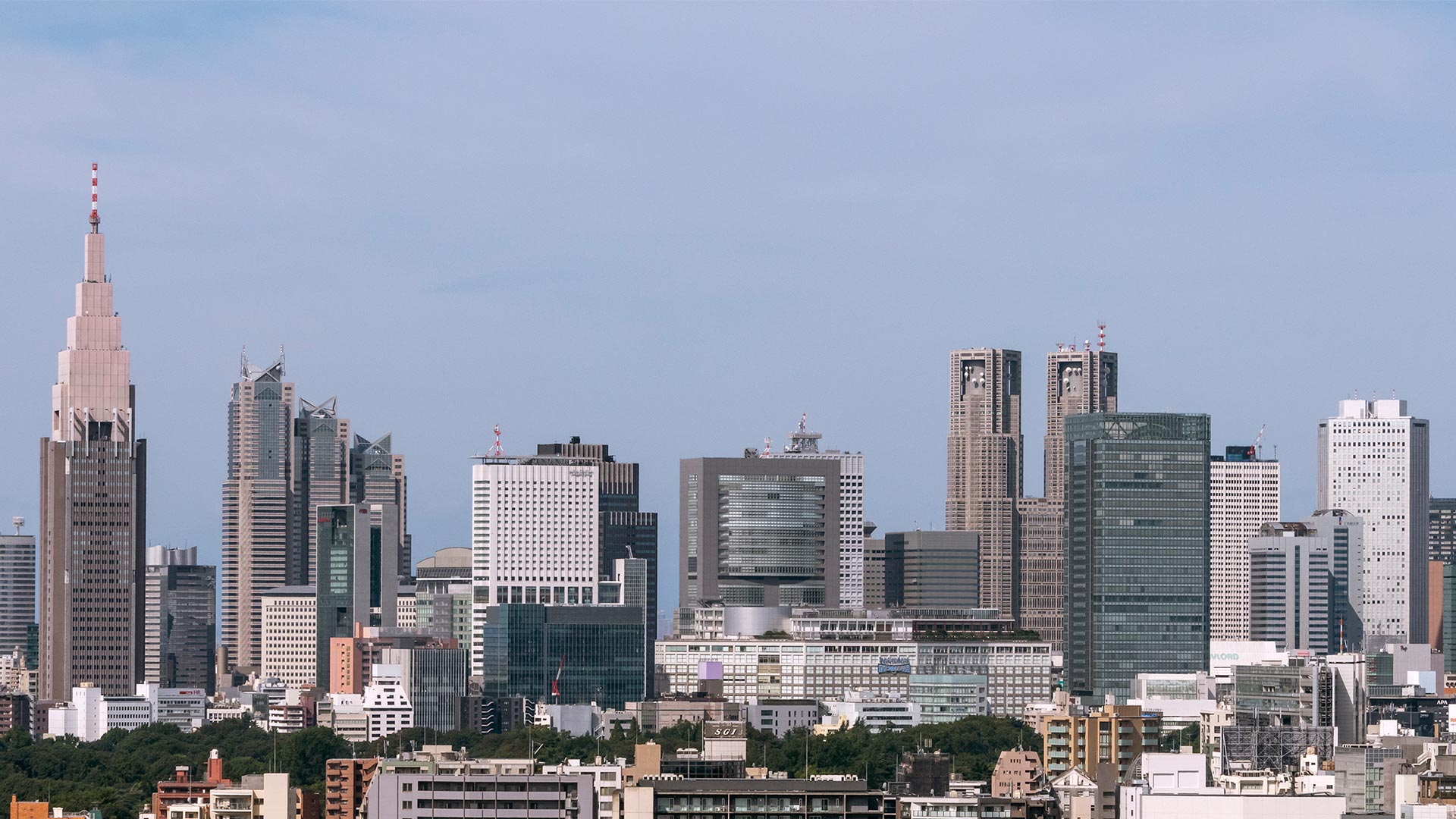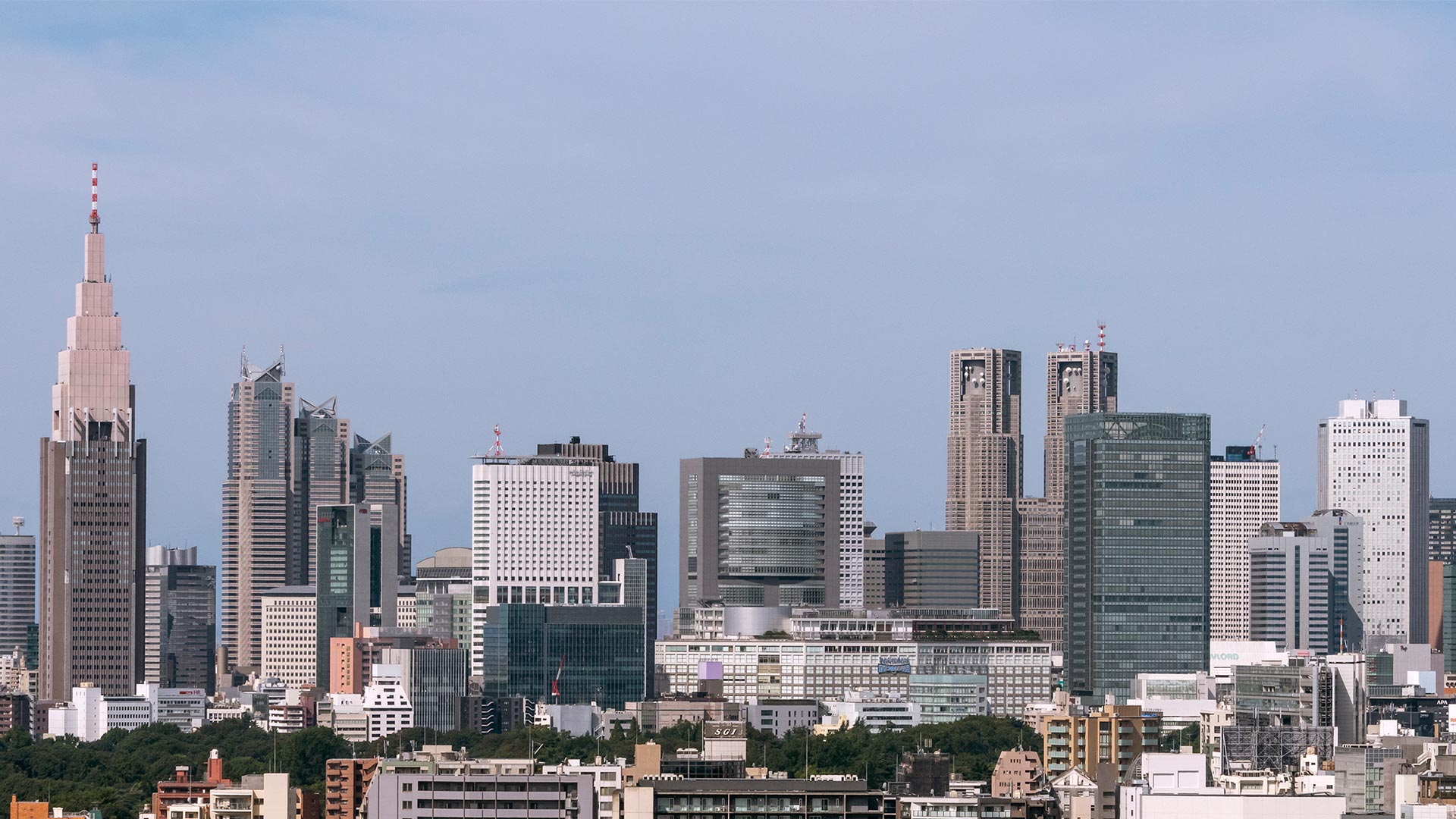 Learn and apply economics and management theories to reality
Learning at Sophia – Faculty of Economics Edition | Global Economy at Sophia
Become a graduate who can contribute to global society with a multifaceted viewpoint based on Economics and Management


#Sophian
Sophian studying in the Faculty of Economics
Students enter Sophia University with an interest in economics for various reasons, such as wanting to know how the economy influences culture and politics or to developing their interest in corporate activities they see on the news. At the Faculty of Economics, all students come face to face with their own goals and studies on a daily basis.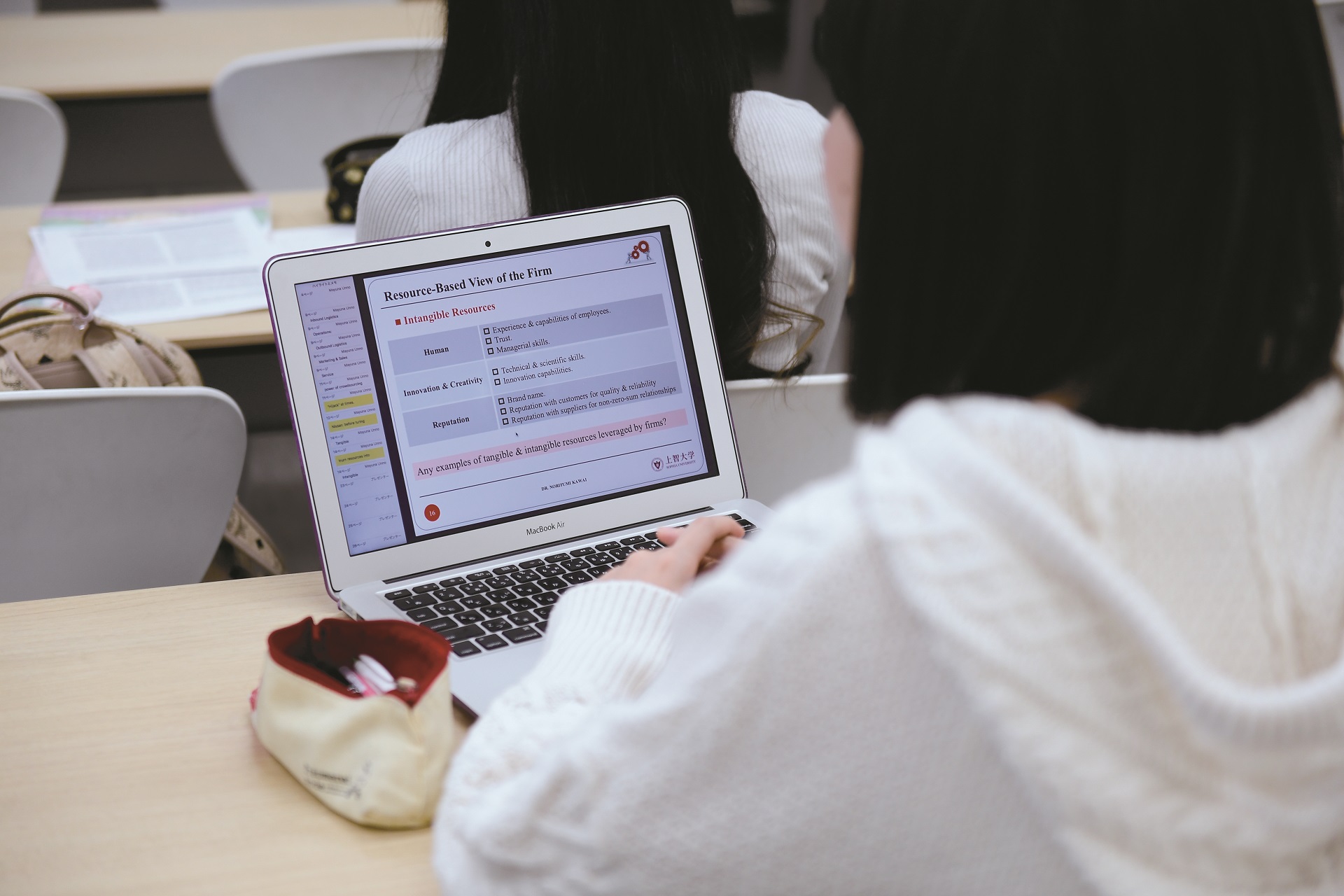 #Global
Cultivating global perspective at Sophia University
Faculty of Economics provide wide variety of opportunities to cultivate global mindedness, including the acquisition of language skills, such as case studies on overseas business and study programs in collaboration with universities and companies outside of Japan. There are also a number of programs that encourage students to take on global challenges, such as exchange programs and special admission programs for graduate schools. In the Faculty of Economics, students with international ambitions

#Center of Tokyo
Brush up your business in the center of Tokyo
Nowadays, economics and management are no longer studied only inside the classroom. The Faculty of Economics offers practical education by inviting people who are working on the front lines, such as practicing economists and government officials. While applying the knowledge and theories cultivated in the classroom to society, students will hone their sense of economics and management studies in the center of Tokyo, where people and information gather from all over the world.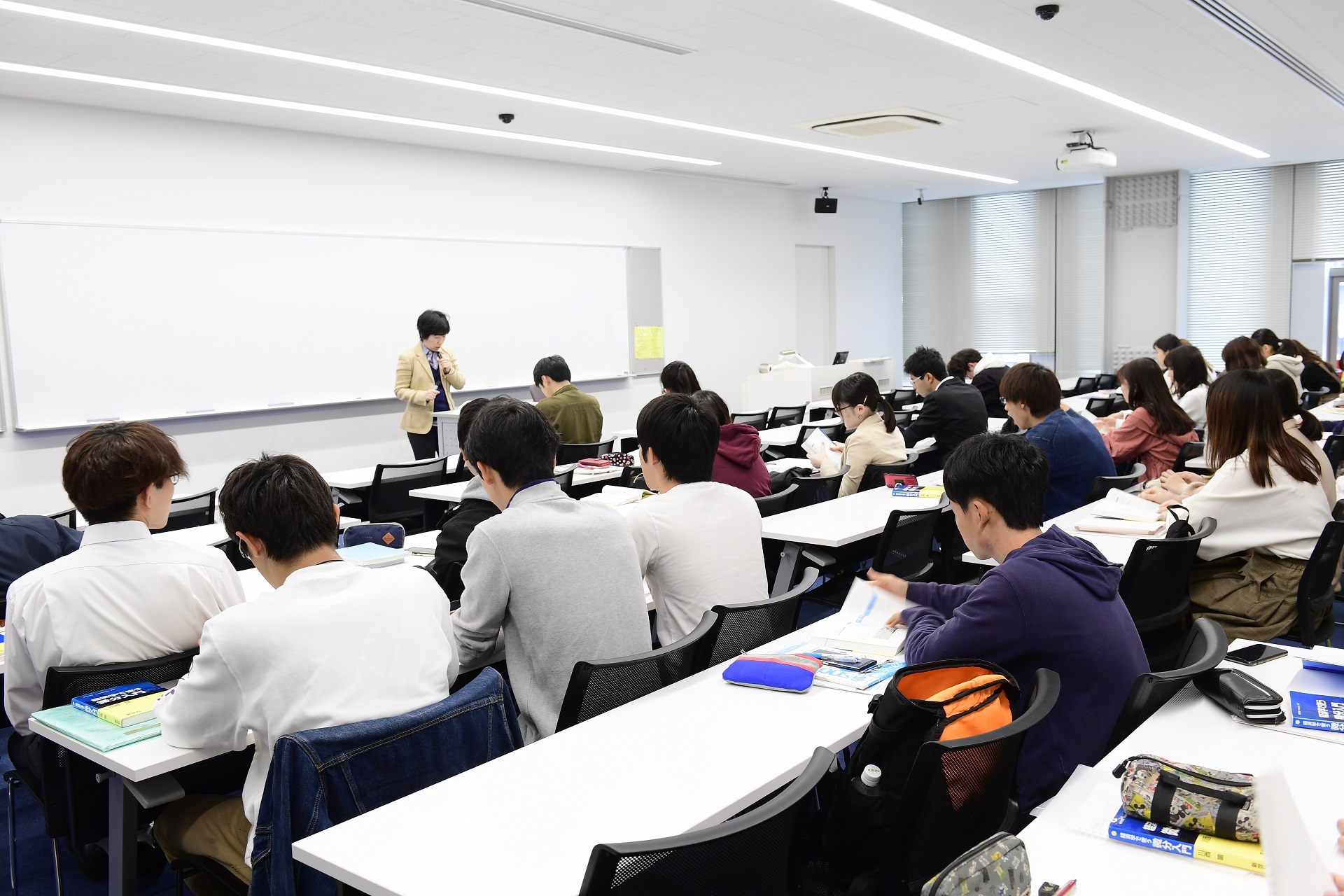 #Synergy
Acquire knowledge of both Economics and Management
The Faculty of Economics comprises two departments, the Department of Economics and the Department of Management. Students can cross department boundaries to participate in classes and seminars offered by each department. We offer students opportunities to learn across different disciplines, such as thinking about how to strike a deal in the field of business while grounding them in economic theory.
Through discussions with others from different areas of specialization, students develop the ability to think from multiple perspectives based on both economics and management.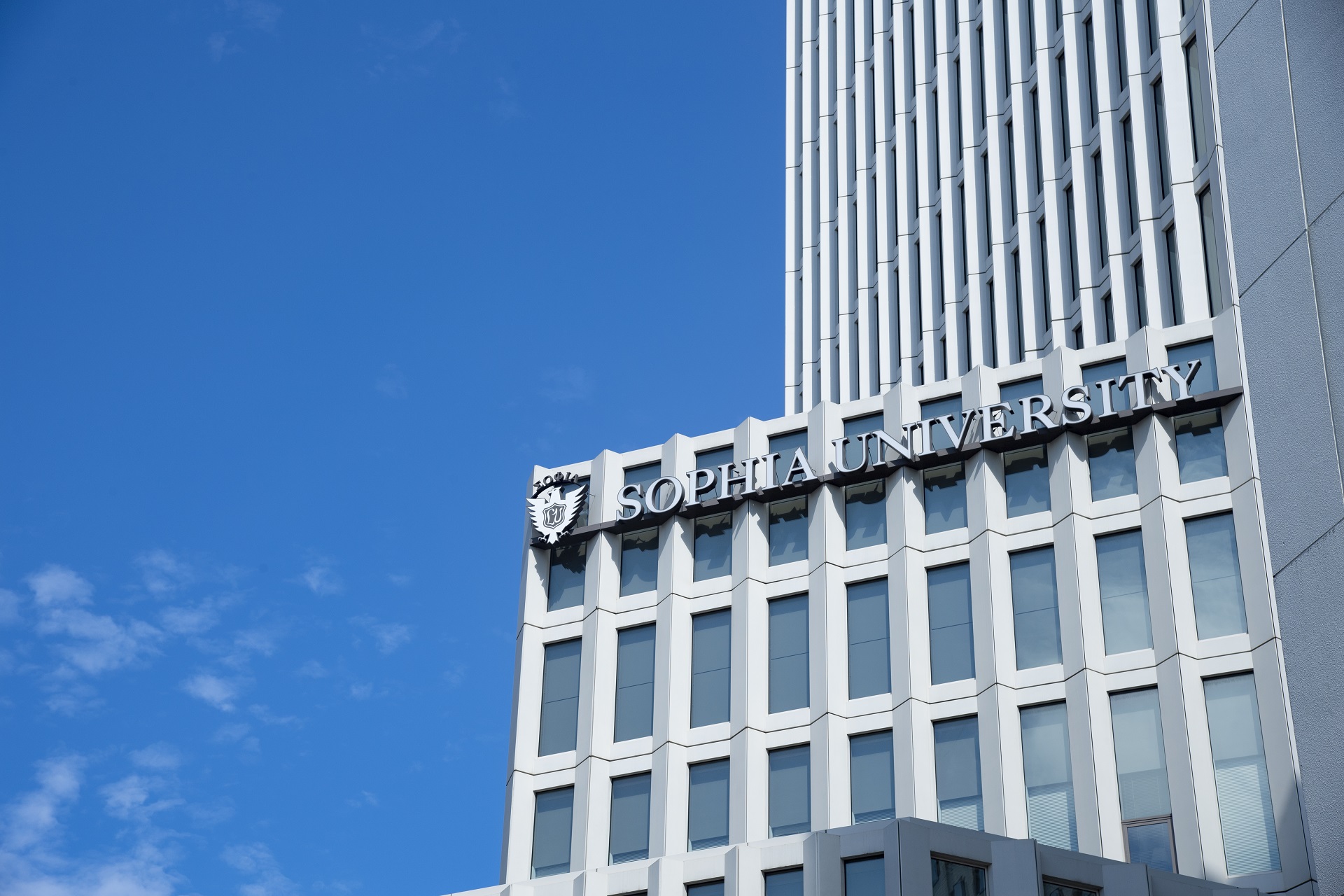 #Sophia Economics
What it means to study at the Faculty of Economics
The Faculty of Economics seeks students who aim for a better future by developing the basic elements of problem-setting, idea generation, and decision-making methods. Sophia University has been one of the first to address social trends such as the SDGs and globalization, based on Christian values. The perspective of "For Others" is an essential part of the study of both Economics and Management.
About the Faculty of Economics
To Develop Leaders Who Are Active in the International Field
The Faculty of Economics has established practical educational programs in cooperation with domestic and international institutions to develop people who can play an active role in the international field to deal with rapid changes as society moves forward.
■Joint Courses Co-hosted with External Institutions | Problem-solving Studies with Students Abroad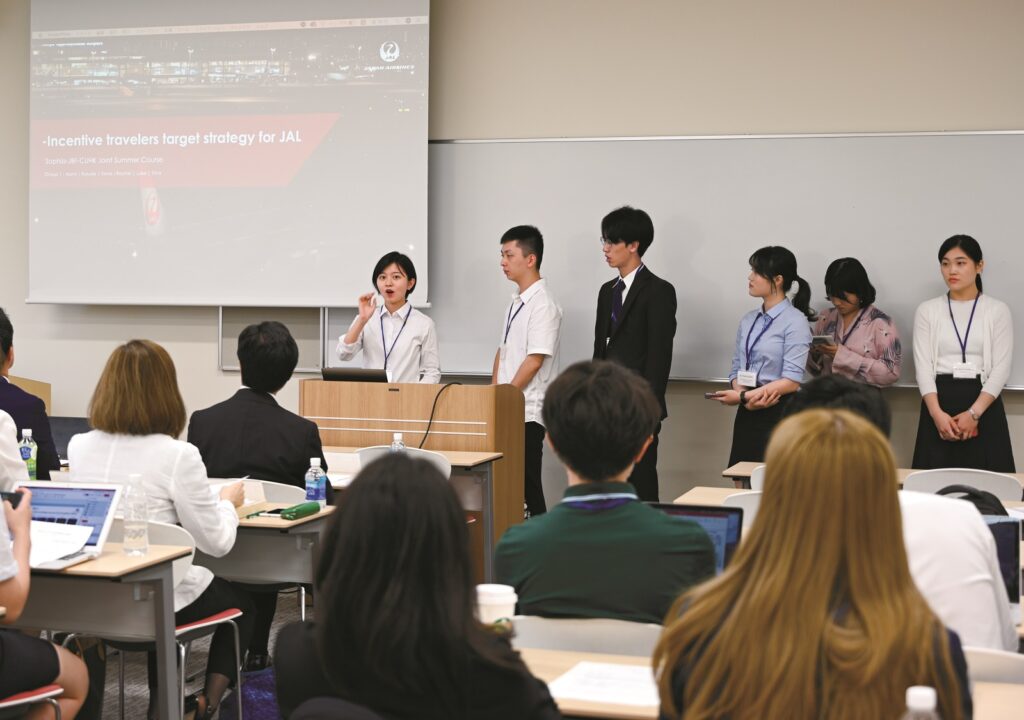 In collaboration with our overseas partner universities, we offer lectures that address real world problem-solving. Students will develop the skills through the opportunity to interact with a diverse range of students from abroad and work as a team to solve problems.
■Special English Program | Study Designated Courses in English
This program is designed for second-year students and above to study more practical specialized subjects such as development, environment, trade, finance, policy, management, marketing, and accounting in English. Certificates of completion are awarded to outstanding students.
■Early Graduation System | Students with Outstanding Grades Can Graduate in Three Years
Students with outstanding grades are eligible to graduate from the university in three years. In addition, if you apply for the Graduate School of Economics and use the Early Graduation system, you can complete your undergraduate and graduate degrees in four years and obtain a master's degree.
■Providing Detailed Support for Each Individual Through Face-to-Face Guidance
The school offers many small-group lectures with about 20-40 students per class, and seminars for third-year students to learn about specialized fields in depth, with about ten students per year. This enables students to receive close and intense guidance from faculty members. Second- and third- year students participate in the orientation at the time of enrollment as helpers, giving advice on courses and sharing their study-abroad experiences to support first-year students in their studies and student life.
Educational Objectives and Policies
To cultivate, through broad-ranging study of economics, management and related fields, a capacity for logical analysis of economic activity and social problems in contemporary societies.
To produce graduates to play active roles within and beyond Japan, equipped with advanced skills of problem-solving grounded in broad foundational and specialist knowledge in economics and management, as well as globally-attuned sensibilities, social responsibility, and ethical awareness.
Founded on the spirit of Christian humanism and under the educational principle of "Fostering international leader with broad perspectives and foresight", and with an aim to foster human resources who will lead the highly knowledge-based society of the 21st century and contribute to international society, the Faculty of Economics sets standards for skills and knowledge students should acquire before graduation as follows. Those who fulfill the graduation requirements shall be deemed to have acquired these qualities and will be awarded a diploma.

Expertise on Economics and Management
Information skills, communication skills, and problem-solving skills
For early graduation, the ability to become a young leader with highly inquisitive mind and self-regulation skills
In accordance with Diploma Policy, the Faculty of Human Sciences constructs its curriculum with courses aligned to the following purposes under the university mission and departmental educational philosophy of "Sophia, Bringing the world together" with an aim to learn both theory and reality in a balanced manner, through introductory education in class units, small group classes based on Specialized Courses, lectures to foster expertise, core education centered on seminars where teachers and students are close together, and diversified practical education in collaboration with outside organization:

To have students acquire fundamental knowledge of economics and management through compulsory courses and introductory courses
To have students acquire deep knowledge of theoretical economics and management through small group education such as basic seminars and active learning seminars
To raise the attainment level of expertise in line with students' interests and enhance knowledge and problem-solving skills with a good balance between theory and reality
To have students acquire diverse practical knowledge through joint courses co-hosted with outside parties
To enable students to engage in discussion with an international perspective thorough an Intensive English Program
Based on the spirit of Christian humanism, the Faculty of Economics aims to develop human resources who can contribute to global society by fostering the ability to address the issues in the modern society appropriately led by judgement based on multiple perspectives of economics and management. We seek students with following qualities:

Students with interests in the various issues on the modern society and are strongly motivated to take the initiative in solving those issues
Students with not only highly skilled foreign languages but also with excel in logical thinking (mathematics) in the Department of Economics and in knowledge of social sciences such as history for Department of Management
Motivated students with the will and potential to contribute to society based on the knowledge of Economics and Management in various dimensions, in both profitable and non-profitable contexts
SPSF (Sophia Program for Sustainable Futures)
Departments within the Faculty of Economics:
SPSF Department of Economics
SPSF Department of Management