Student Counseling Services
The college years are a time of freedom and possibility, but they are also a time when you face many problems and must make critical choices. Sophia University offers counseling to help you find solutions to the many problems, large and small, that you may encounter during your student life. If you know the contact point you want to consult with, please go directly to them. If you are not sure where to go for help, please use the "Anything Goes Consultation Service".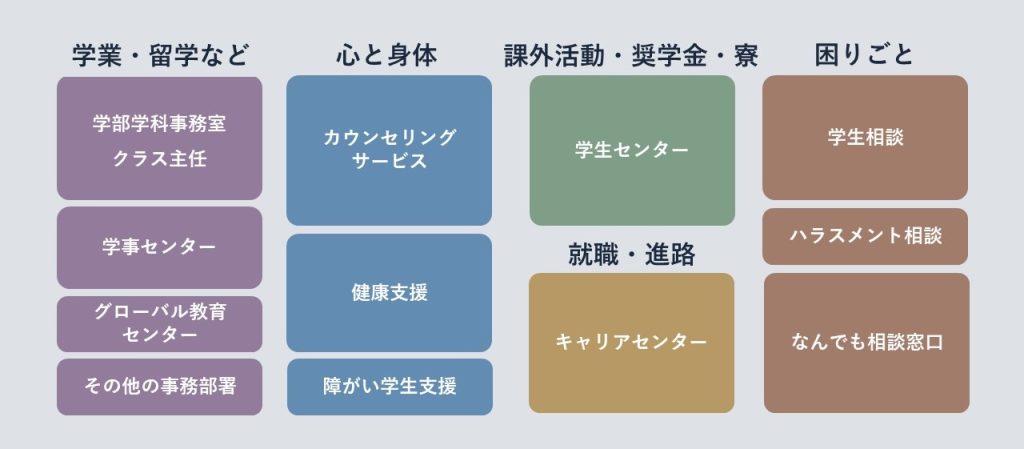 Academics and Study Abroad
Each faculty or department assigns a class leader (a faculty member) to each grade, class, and/or seminar unit. Class leaders provide advice on academic matters, career paths, and student life. Each department also has an academic advisor who is available to assist students with general academic matters, such as course planning and grades, overseas study, credit conversion, and other matters related to overseas study.
Counselling Service/Counter
Office of Undergraduate Studies / Head of Class
Each lab floor/laboratory
---
Office of Academic Affairs
Building 2, 1st floor
---
Center for Global Education and Discovery (CGED)
Building 2, 1st floor
---
Language Learning Commons (LLC)
Building 6, 1st floor
---
Mind and Body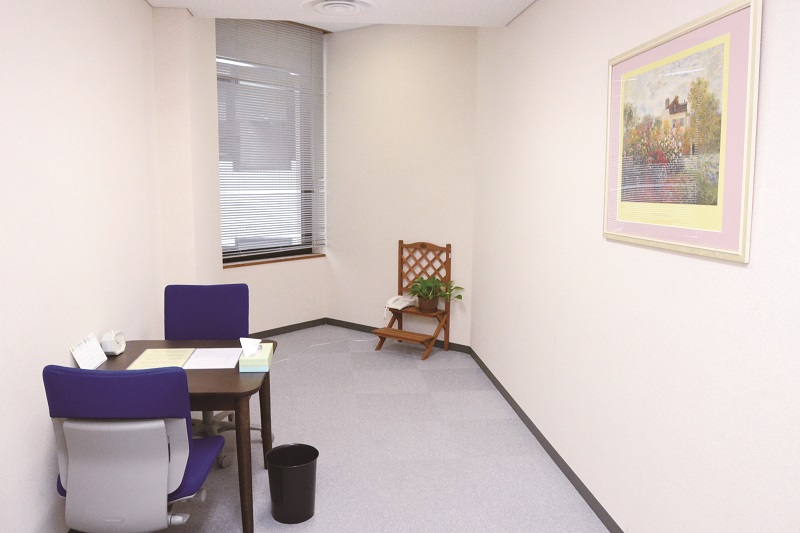 You can consult with us when you want to discuss your physical or mental health or when you need referrals to hospitals in your student life. In addition to nurses, internal medicine doctors and psychiatrists are available for consultation. Counseling services are also available to help you find tips on how to lead a more fulfilling college life and provide tips on how to think about and work out your own solutions independently.
Counselling Service/Counter
Wellness Center
Hoffman Hall, 2nd Flood
---
Counselling Service (Wellness Center)
Building 10, 3rd Floor
---
Support for Students with Disabilities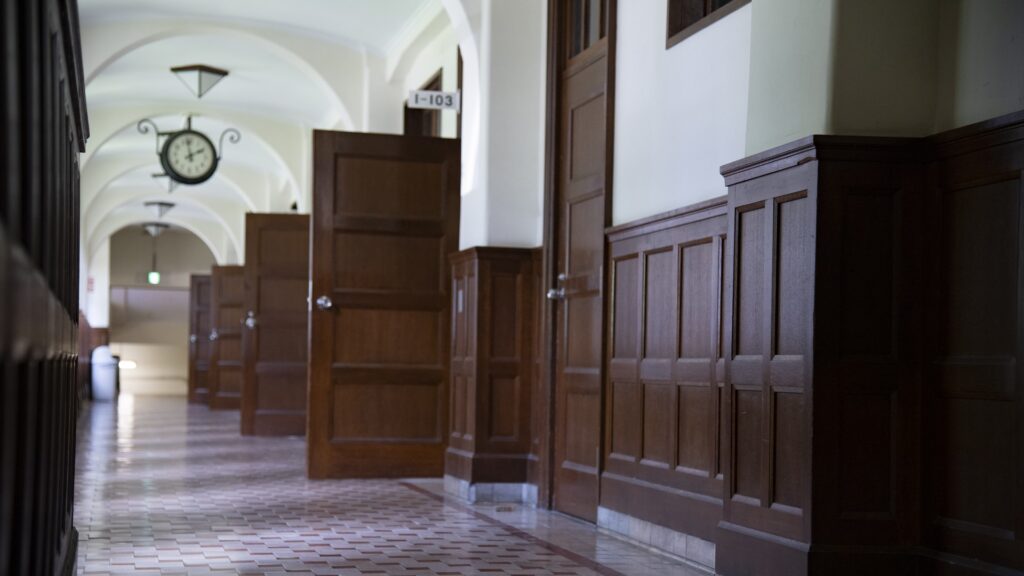 Sophia University will provide "reasonable/suitable accommodation" to students with disabilities, based on discussions between the student and the university, so that they can proceed with their studies and research with peace of mind. We strive for all students to deepen their understanding of disabilities and act from the viewpoint of others with appropriate understanding and realize a symbiotic society together.
Consultation Service/Counter
Support for Students with Disabilities (Wellness Center)
Inquire through Web Piloti
---
Extracurricular Activities, Scholarships, Dormitories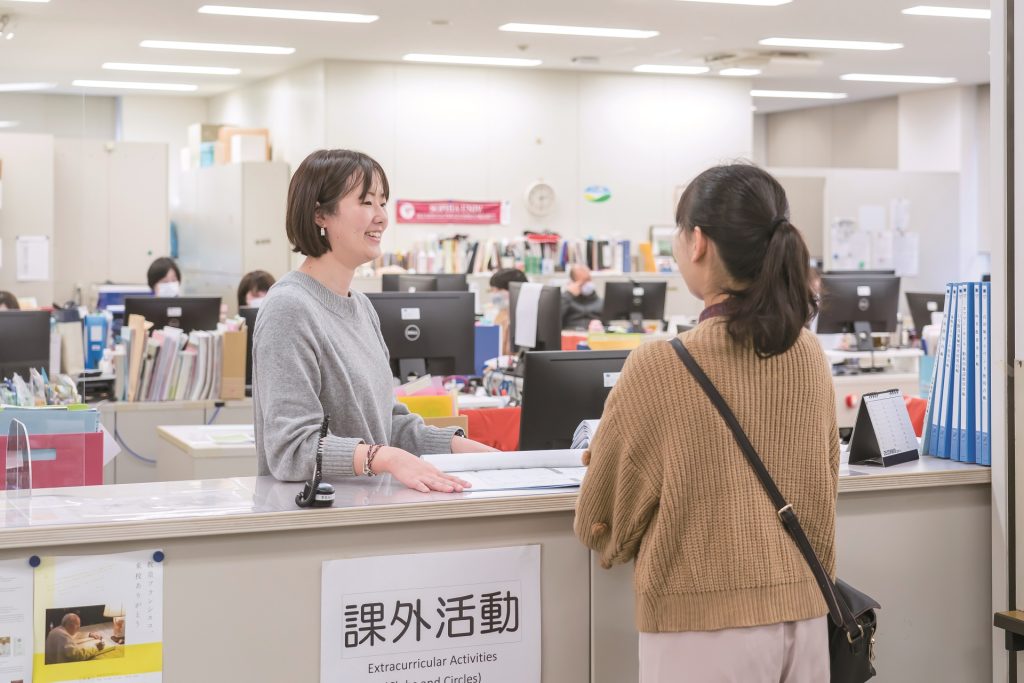 We hope that students will have a rich student life at Sophia University through various experiences such as study abroad, club activities, and volunteer work, in addition to their academic studies. At the Student Center, questions and consultations regarding scholarships, extracurricular activities, dormitories, volunteer activities, etc. are available, and the Student Center staff can provide support for each student's individual circumstances.
Consultation Service/Counter
Student Center
Building 2, 1st floor
---
Employment and Career Opportunities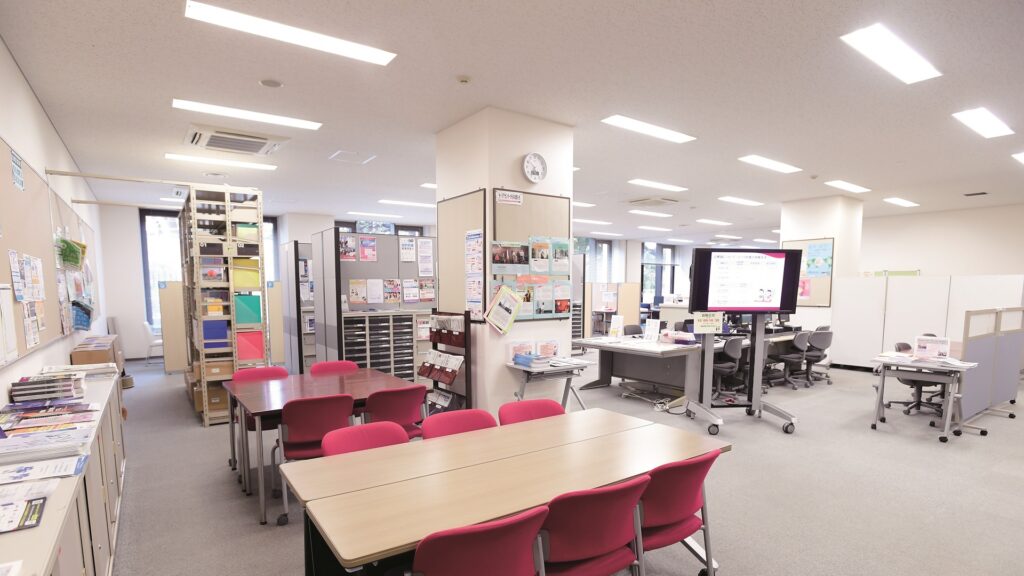 At the Career Center, students can ask a variety of questions and seek consultation regarding employment and career paths. We offer programs not only for students in their first year of job hunting, but also for students who are thinking of their future career from their first year. Through individual counseling and these programs, we aim to help students gain new information and perspectives and clarify how they want to build their own path.
Consultation Service/Counter
Career Center
Building 2, 1st Floor/Inquire through Web Piloti
---
Harassment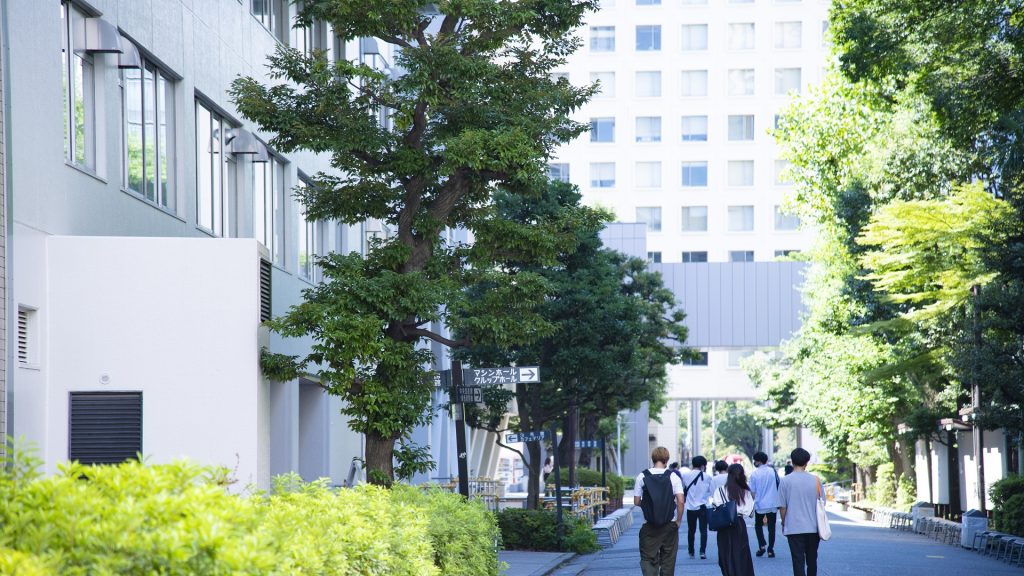 In order to guarantee a fair and safe student living environment, we are committed to preventing all forms of harassment. Among the various types of harassment that exist in society, the four main types of harassment that have the potential to occur on campus are sexual harassment, academic harassment, power harassment, and harassment related to pregnancy, childbirth, and childcare/nursing care leave. In addition to the on-campus counseling service, we have also set up an off-campus counseling service to provide a safe environment for students to consult with us in the event that they have harassment concerns.
Consultation Service/Counter
Harassment Consultation(Wellness Center)
Inquire through Web Piloti
---
"Anything Goes" Consultation Service/Counter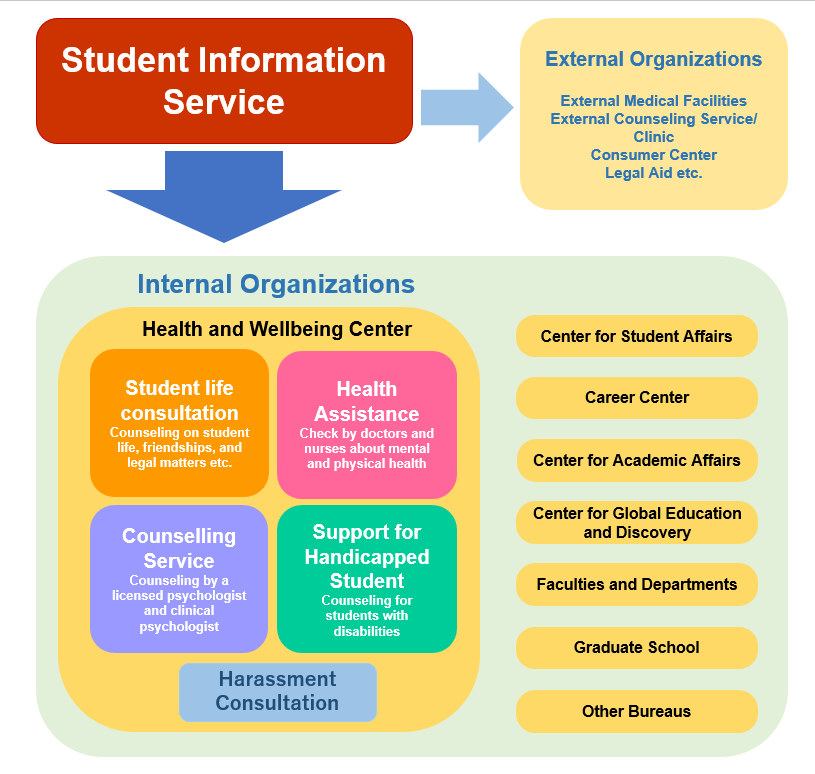 If you have any problems, such as "I don't know which department I should consult," or "I don't know what I should consult with the university, but I am in trouble," please utilize the "Anything Goes Consultation Service. Depending on the nature of the problem, we will connect you to the various counseling offices on campus and, in some cases, to counseling organizations outside of the university; be assured that Sophia University has created a safe and suitable environment for this.
Consultation Service/Counter
Wellness Center
Inquire through Web Piloti
---
Please see "Web Piloti" for Specific Information Pertinent to Current Students.