Facilities available at the Yotsuya Campus
Dining Halls/Cafeterias
A number of dining options are available for students on campus, including a student dining hall, a lounge, and a cafeteria. Some even offer vegetarian options, which are popular among health-conscious students.
Building 2, 5F Student Dining Hall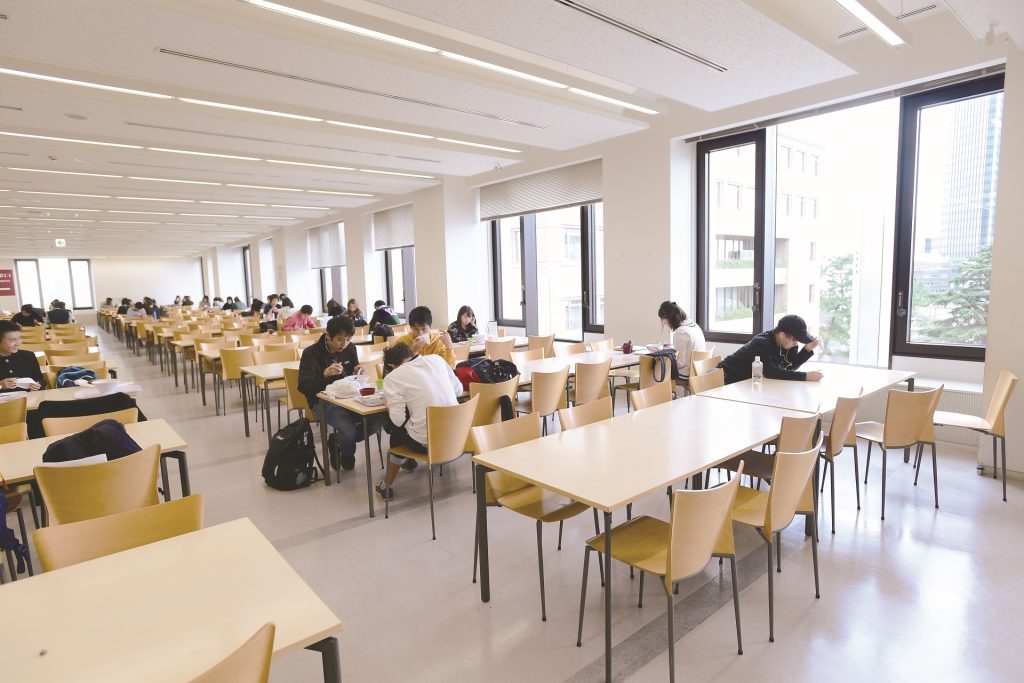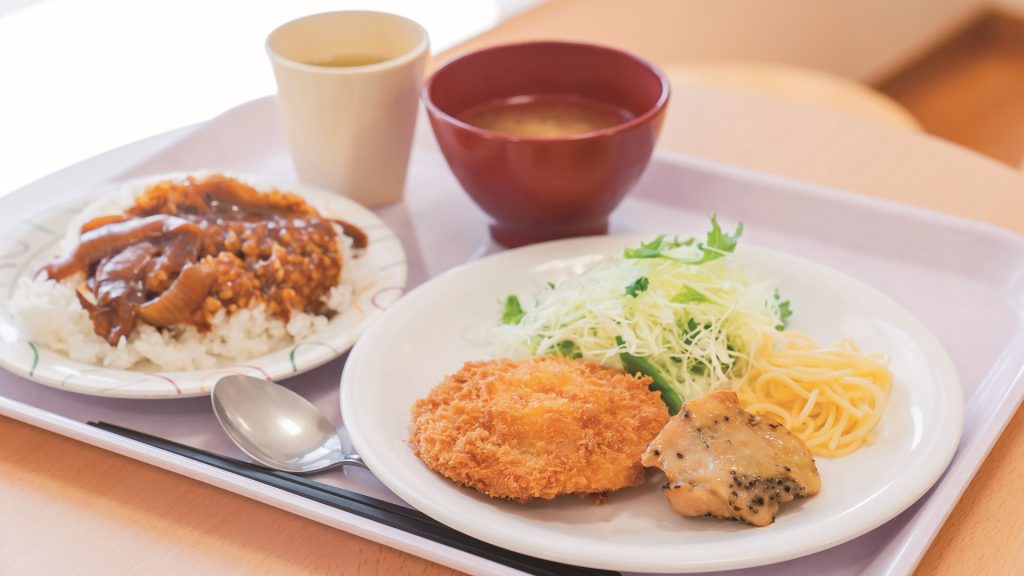 This student dining hall is the largest on campus in terms of both size (seats for approx. 600 people) and number of menu items. It offers a wide range of items from set meals to desserts. There is also a rooftop terrace on the 6th floor (267 seats),where you can dine outdoors under the refreshing blue sky on sunny days.
Building 2, 5F Lounge: Subway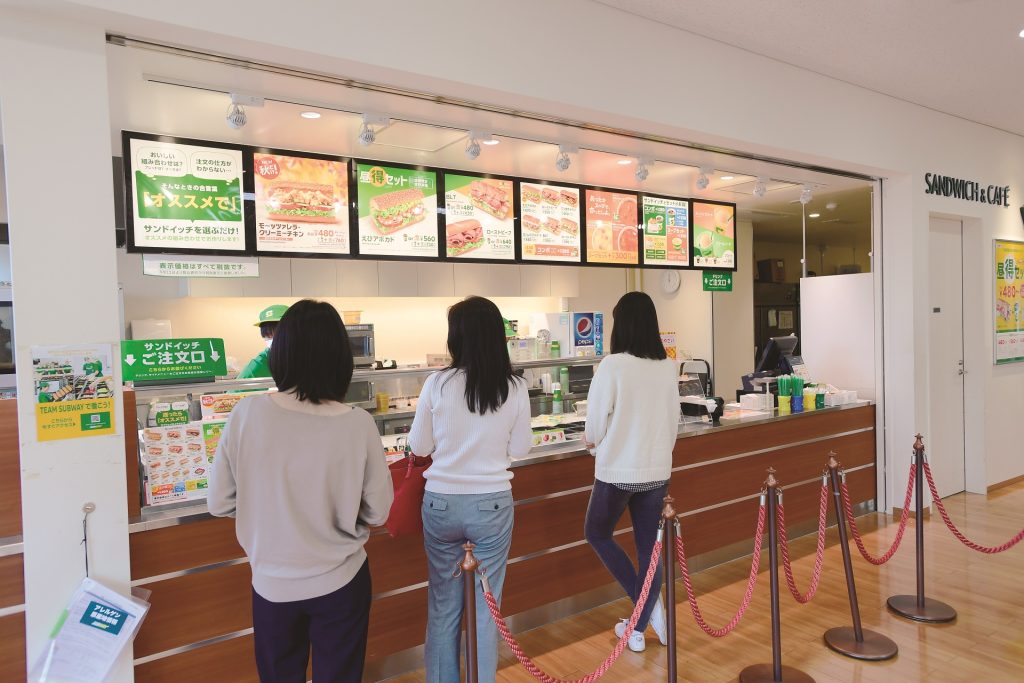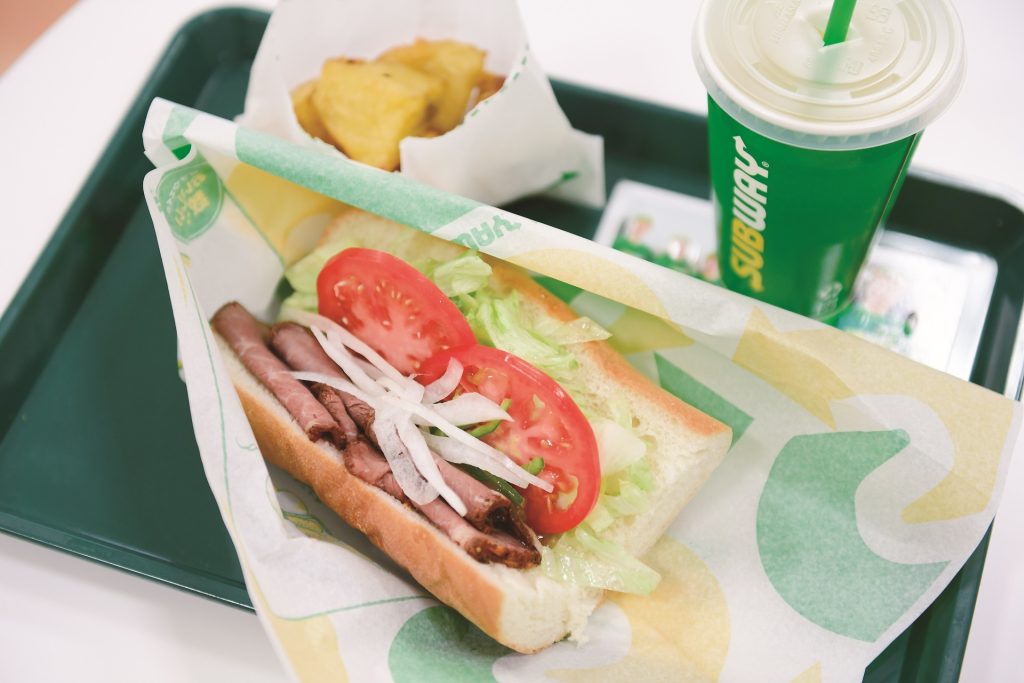 Subway, a well-known sandwich store, is open on campus. There are approximately 170 seats available for dining and relaxation.
Building 6, 1F S-CAFÉ by PRONTO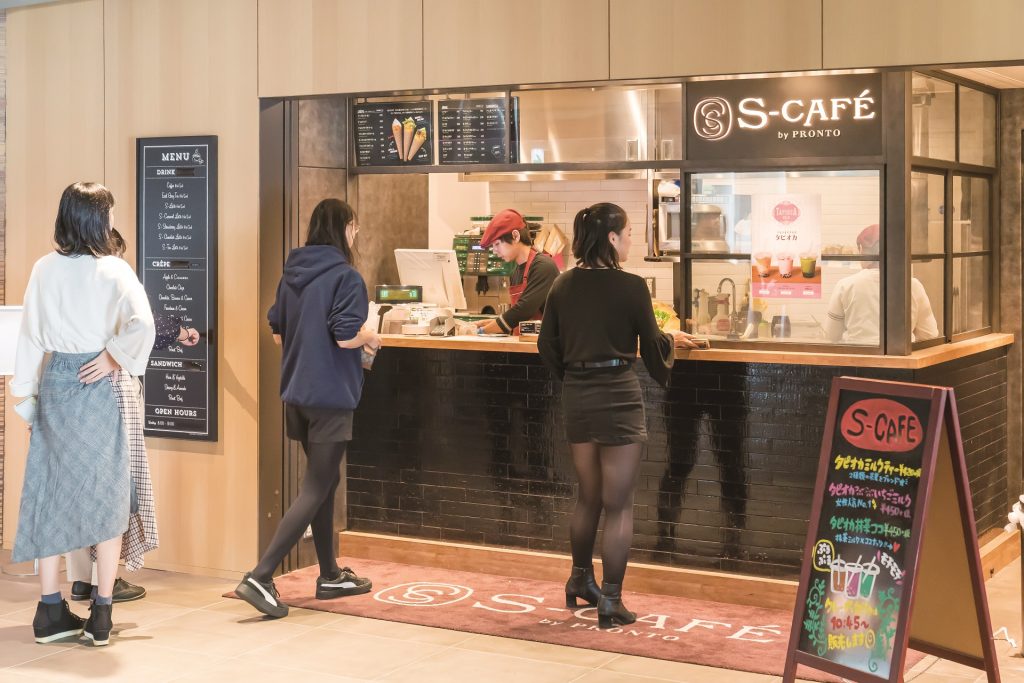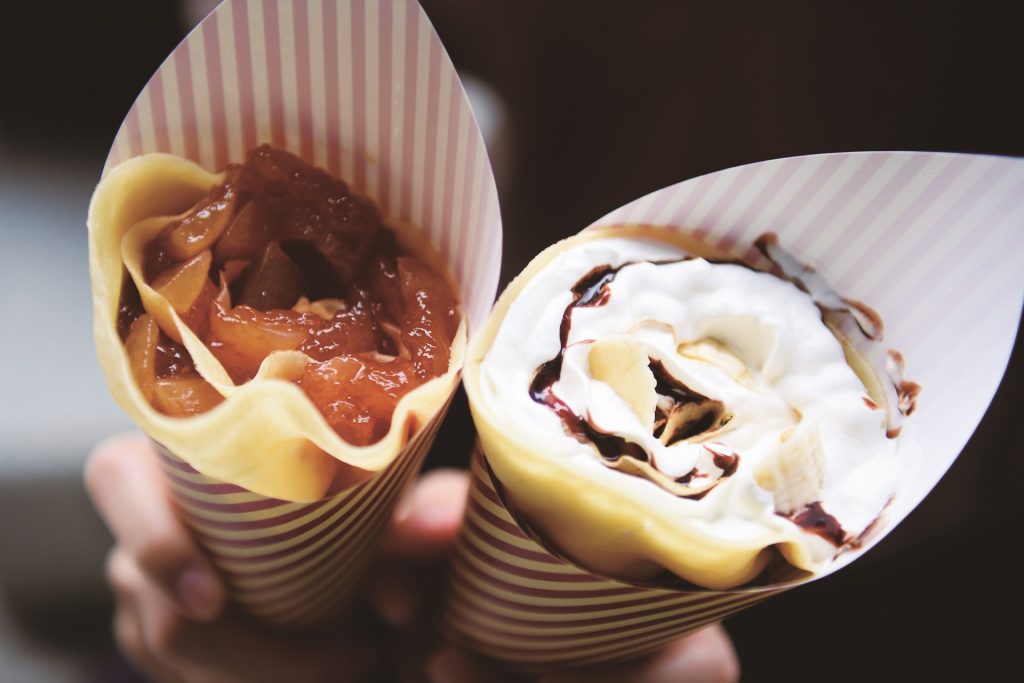 S-CAFÉ by PRONTO specializes in takeout, including filling sandwiches, freshly baked crepes, and premium café lattes with a rich, flavorful taste.
*S-CAFÉ was the first PRONTO store to sell crepes.
Building 9, B1F Active Commons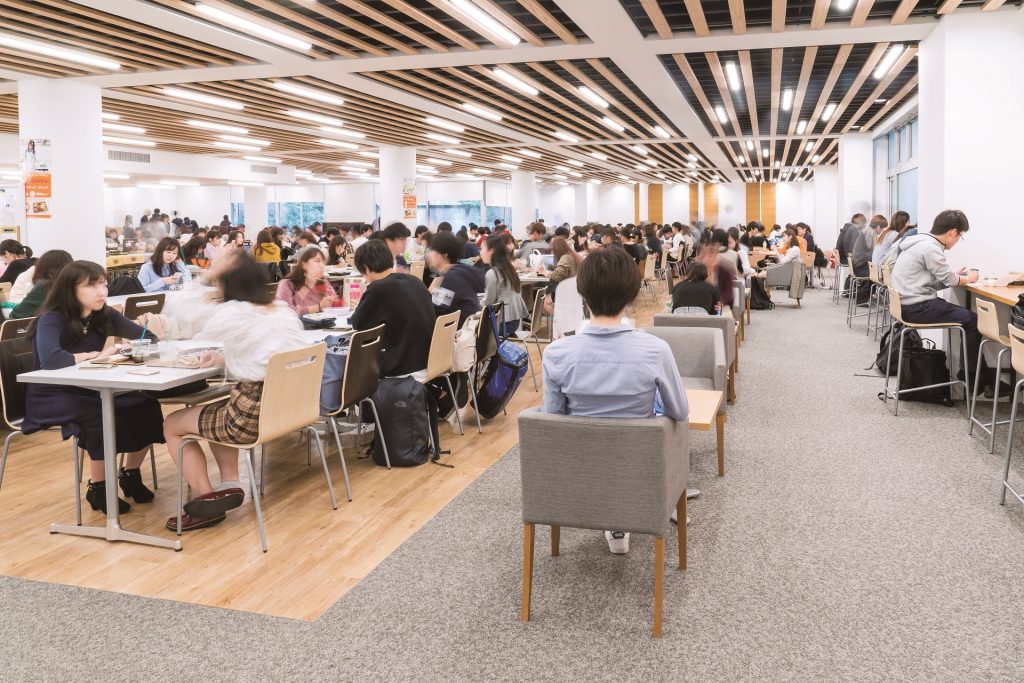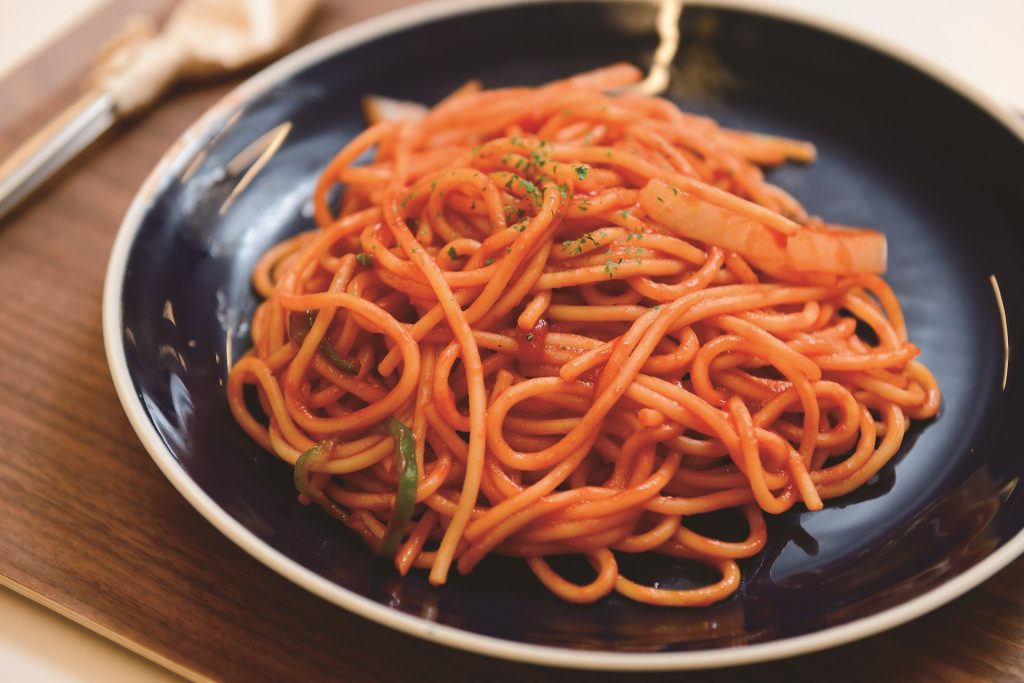 Located in the basement floor of Building 9, Active Commons can accommodate 462 people. This facility can be used for group study, small meetings, or as a place for relaxation. In addition, a wide variety of boxed lunches including Japanese, Western, and Chinese are available.
There is 9-CAFÉ by PRONTO in the corner, which offers pasta, handmade cobbler bread, and cafe latte made with finely-textured foamed milk. Cake sets are also popular.
Building 11, Lounge LEOC Sophia Garden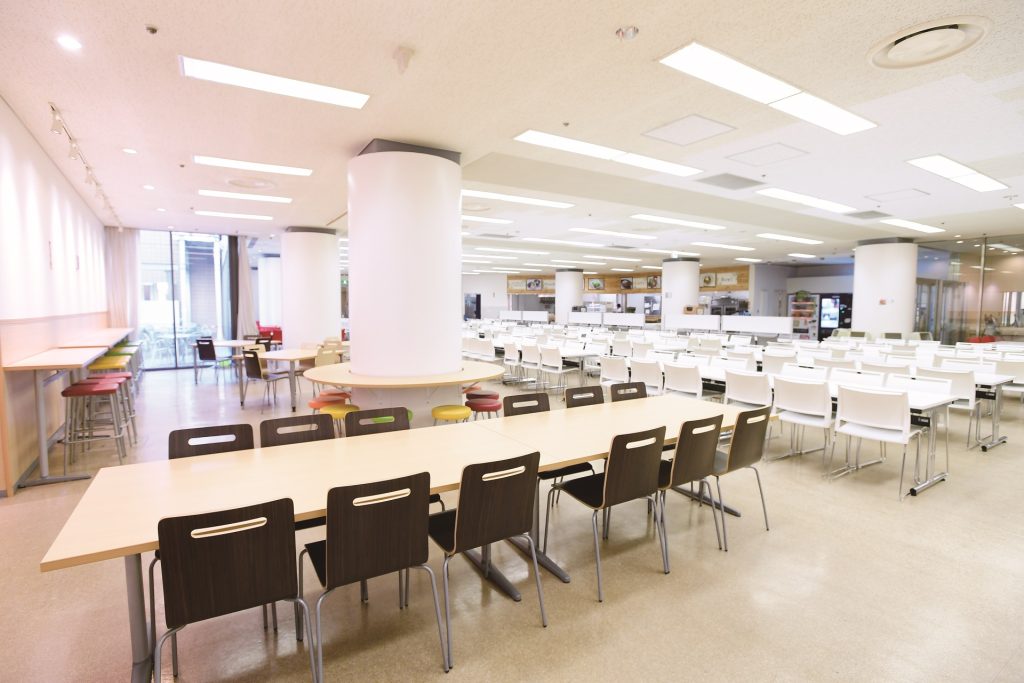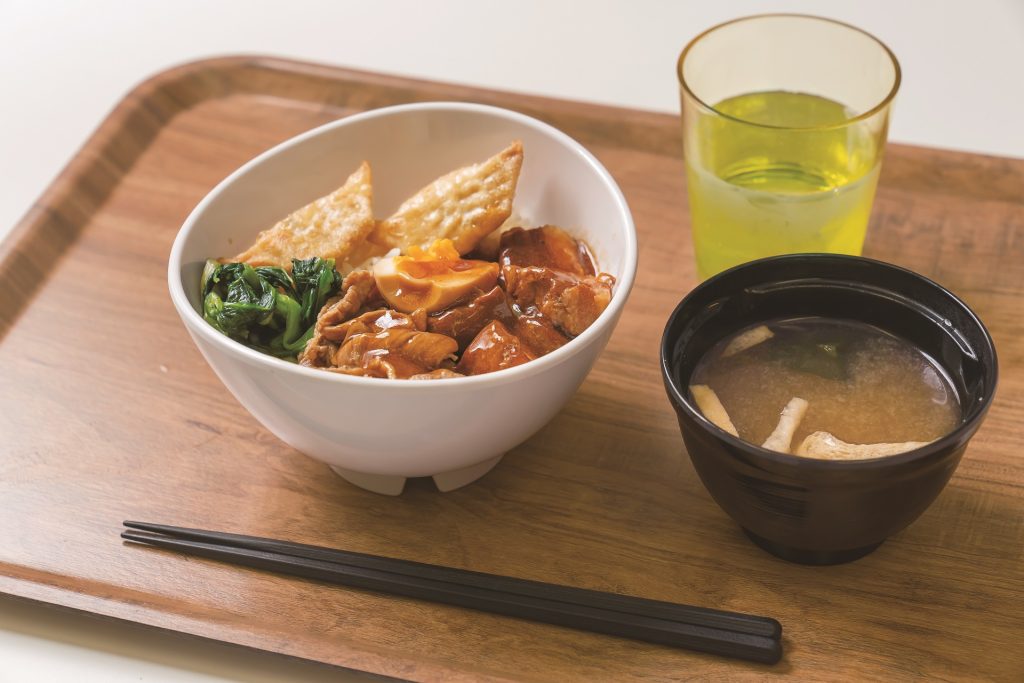 Situated in the first basement floor (B1F) of Building 11, Building 11 Lounge can accommodate approximately 500 people, and is equipped with a store as well.
Hoffman Hall 4F TOKYO HALAL DELI & CAFE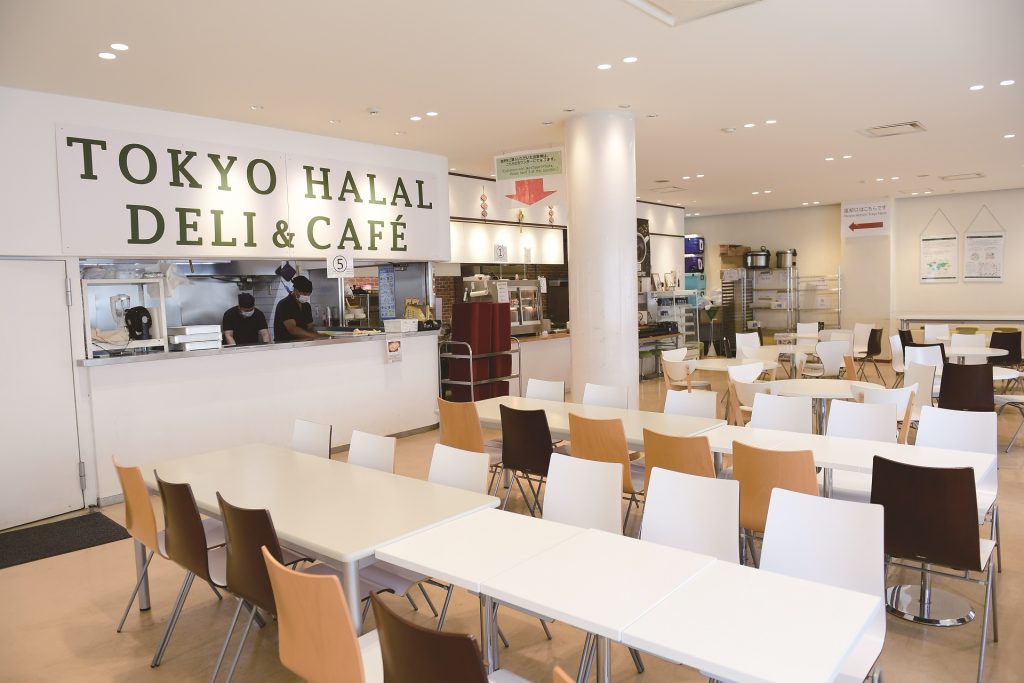 TOKYO HALAL DELI & CAFE is a cafeteria specializing in halal food for Muslims. The restaurant obtained its Halal Certificate from the Japan Islamic Cultural Center, and its menu is fully halal compatible—from the kitchen to the cooking utensils.
With a seating capacity of approximately 80, it is a popular cafeteria for non-Muslim students and staff too. This is a place where people can learn about different cultures and customs through food.
Food Trucks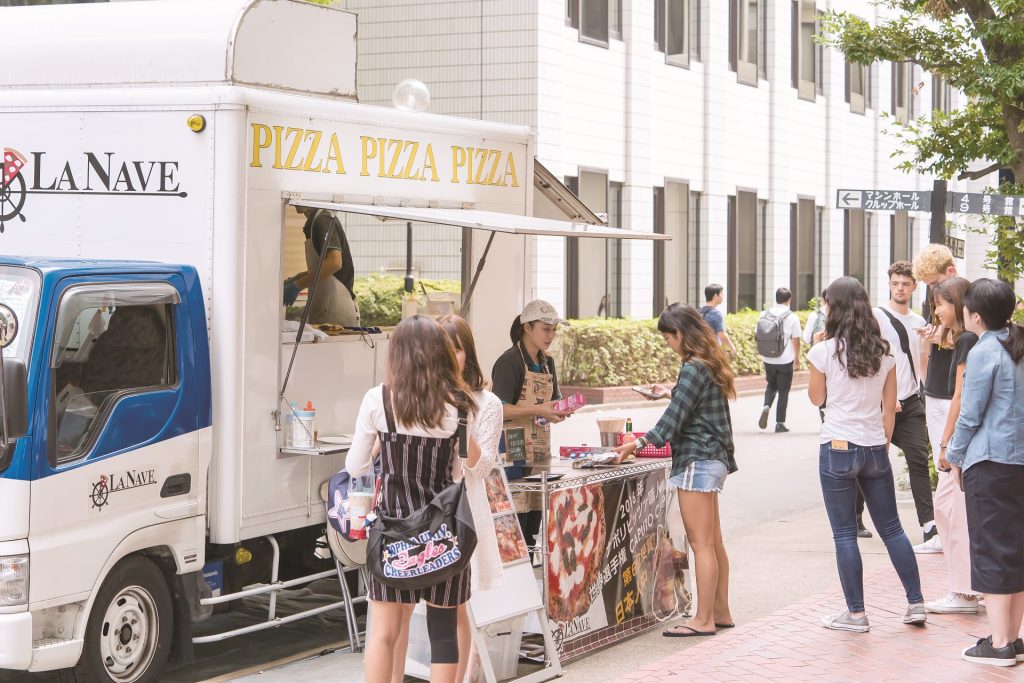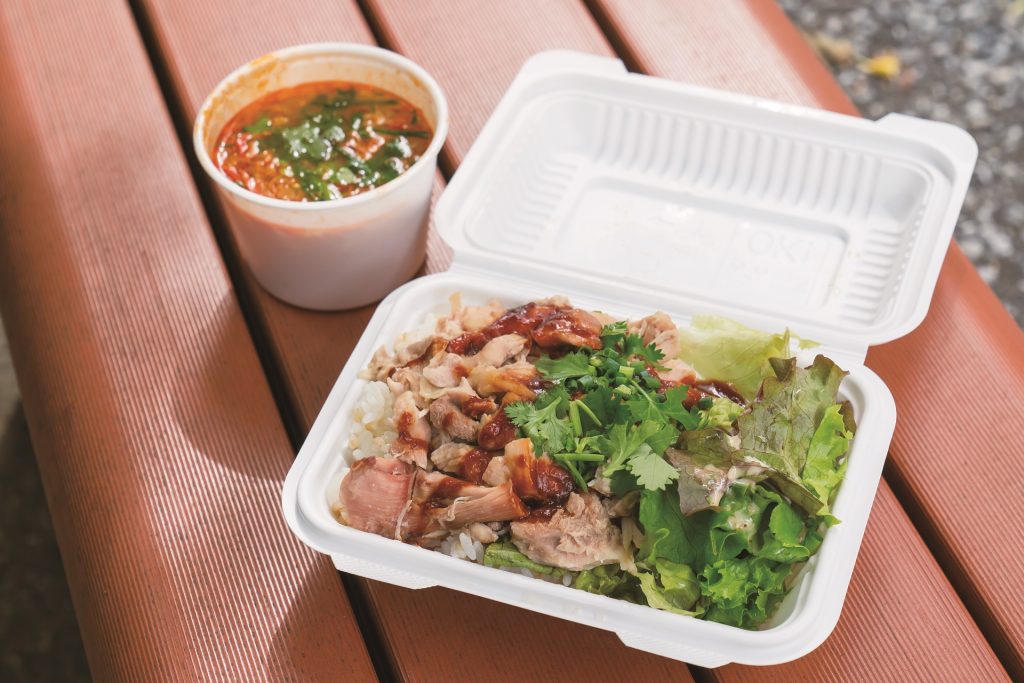 Food trucks are available in several locations on campus, changing from day to day. Freshly baked pizza, Thai food, grilled chicken, tendon, and a wide variety of other dishes will satisfy your appetite. Some stores offer special deals if you bring your own container.
Campus Stores
On-campus welfare facilities for students, teachers and related personnel include Kinokuniya Sophia Square for books and stationery, Patine Sports for sports equipment, and 7-Eleven.
Kinokuniya Sophia Square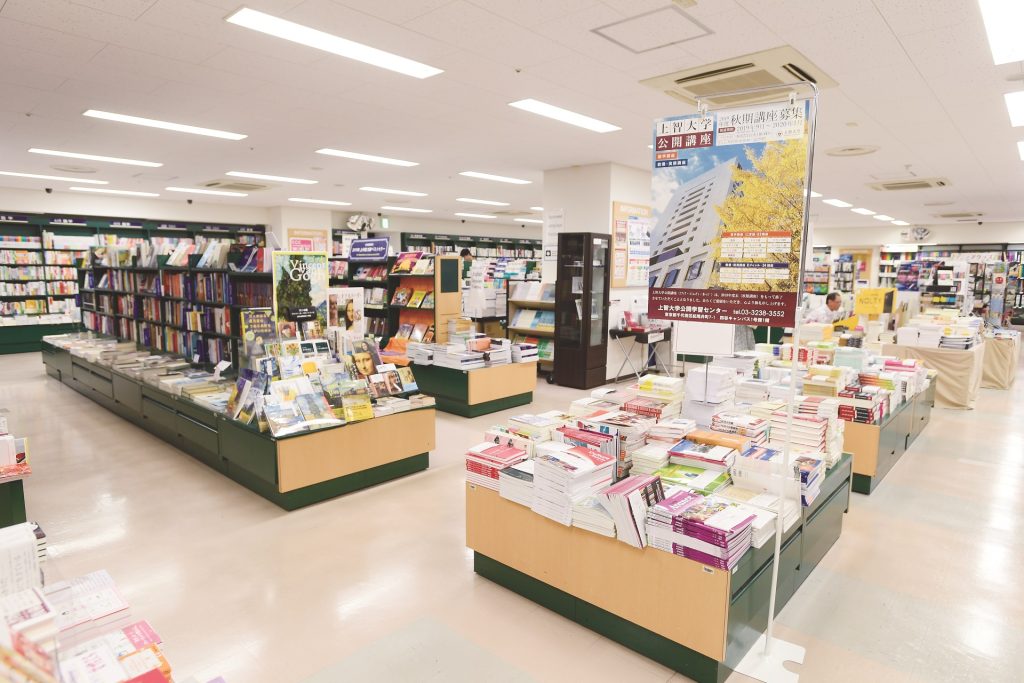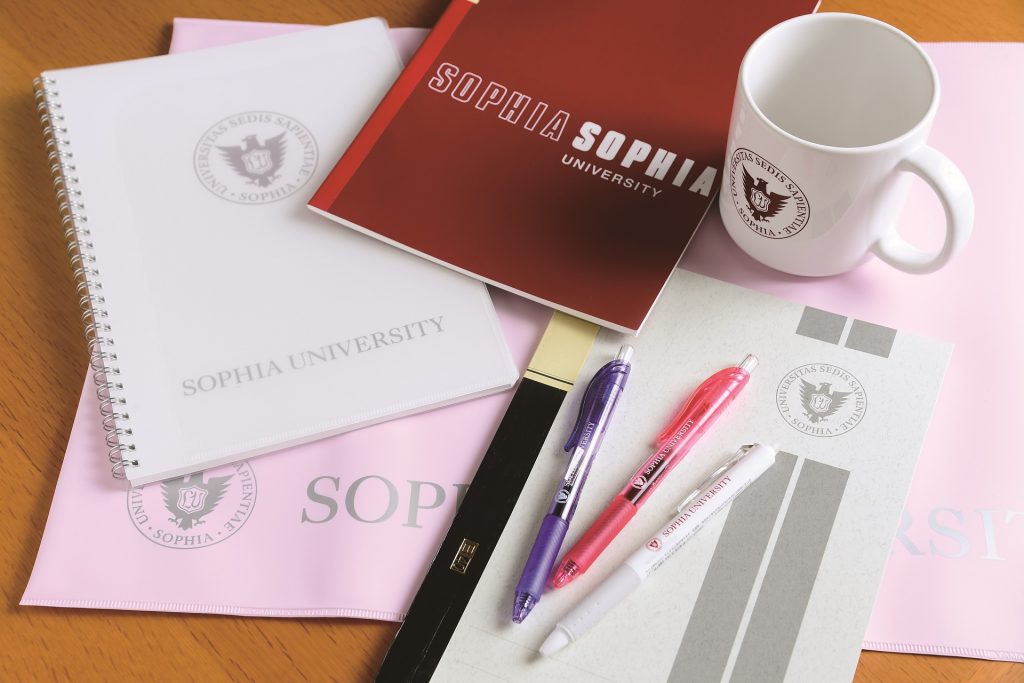 Kinokuniya Sophia Square sells textbooks, books, magazines, stationery, and daily necessities as well as services such as applications for various exams. Student discounts are available so students can get the best deals from the store. The store also carries a large section of Sophia University official items.
Patine Sports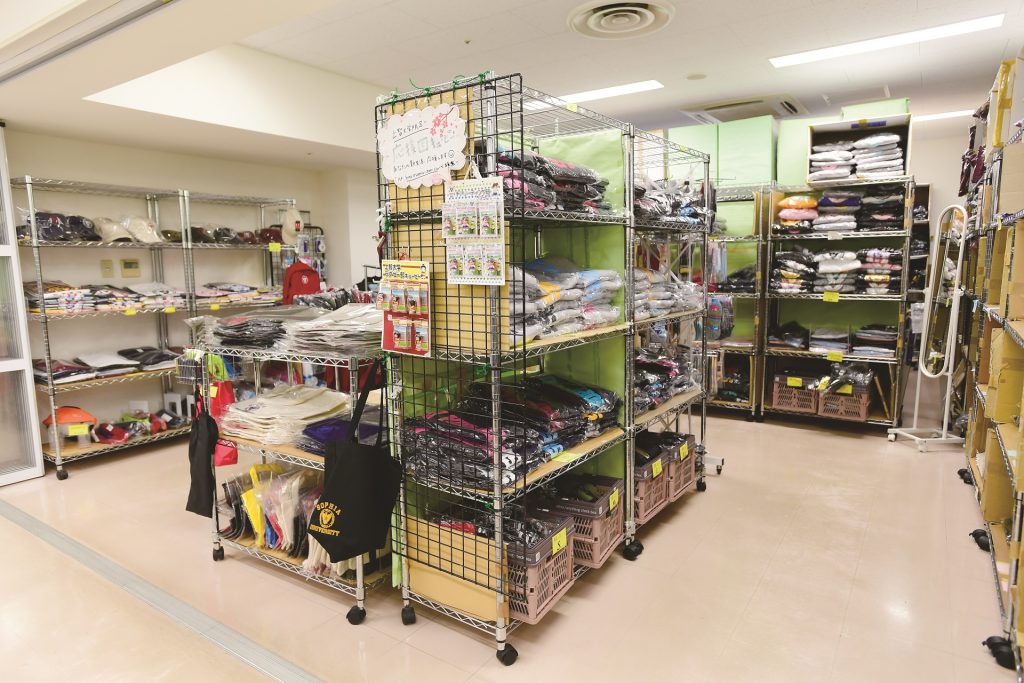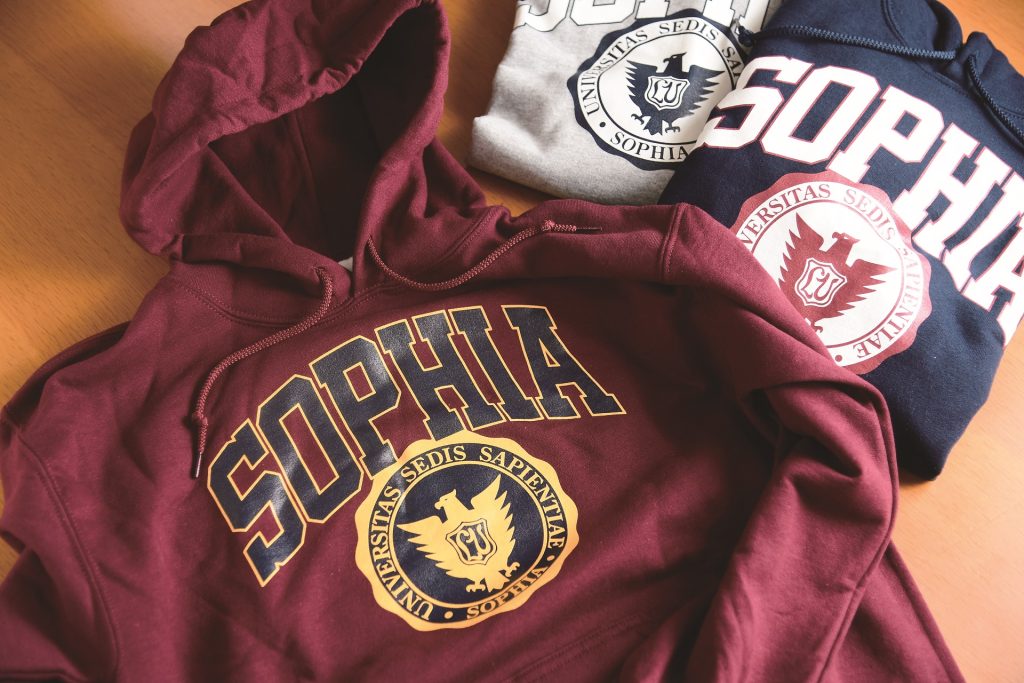 Sophia University official athletic uniforms and sports items are available. Sophia hoodies are one of the most popular items among Sophia students, and come in various colors.
7-ELEVEN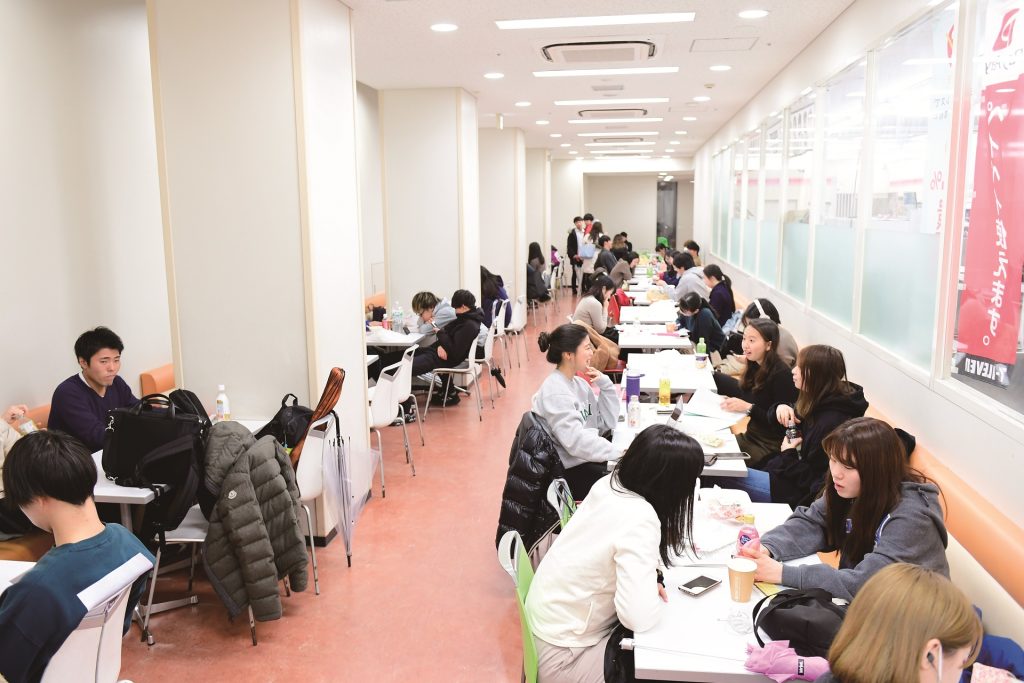 7-ELEVEN, the convenience store with all kinds of meals and daily necessities, supports student life at Sophia University. It also contains a communication space where students can enjoy their meals.
Prayer Room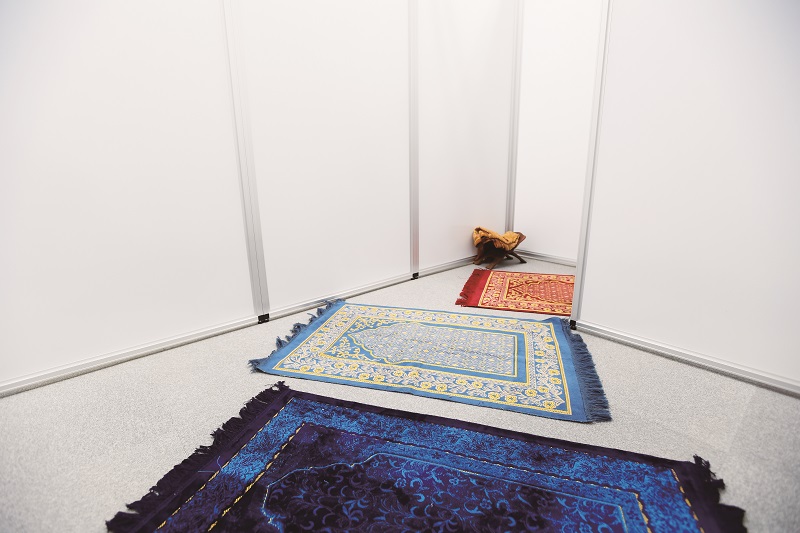 Sophia University has provided a Prayer Room for students, faculty and staff in an effort to serve the needs of the increased diversity in cultures and religions.
Sophia Nursery
Sophia University has partnered with the Shogakukan-Shueisha Production Co., Ltd. to establish Sophia Nursery to assist you with taking care of your children while pursuing studies and research at Sophia University. The nursery is available during the classes and for hours based on lectures you have. There is also a system to subsidize the fees. Please visit the Web Piloti for further information if you are considering the service.
SDGs at Sophia University
Based on the founding philosophy of "Sophia – Bringing the world together," we promote various services to achieve the SDGs, which are committed to the development of a sustainable human society and the protection of human dignity.
Charity Vending Machine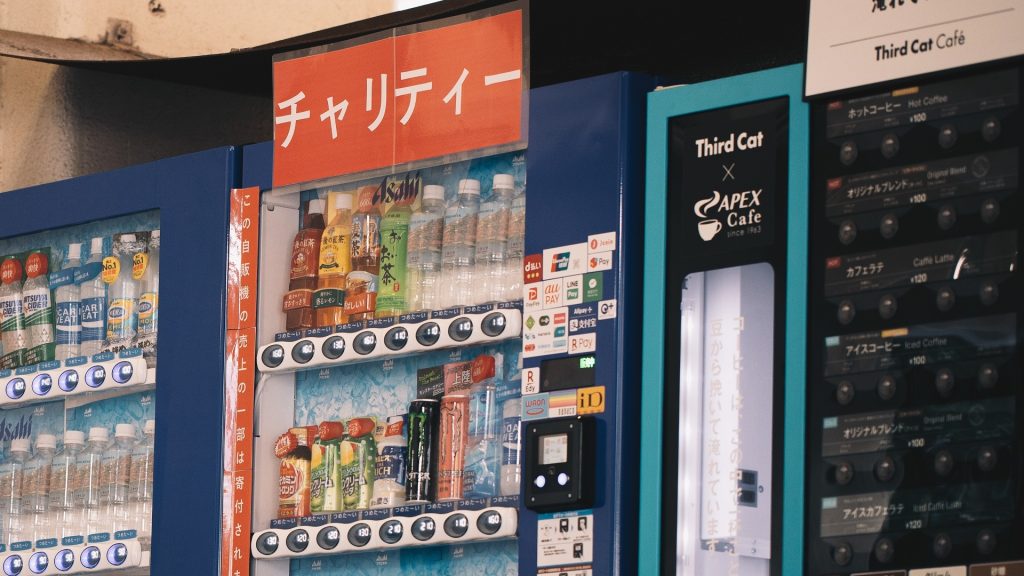 Four of the many vending machines on campus are designated as "Charity Vendors," where anyone can make a volunteer donation. The vending machines on campus sell beverages at lower prices (mainly 20 yen off), but these vending machines sell beverages at the regular retail price. The difference between the on-campus price and the regular price will be donated for disaster relief.
Water Dispenser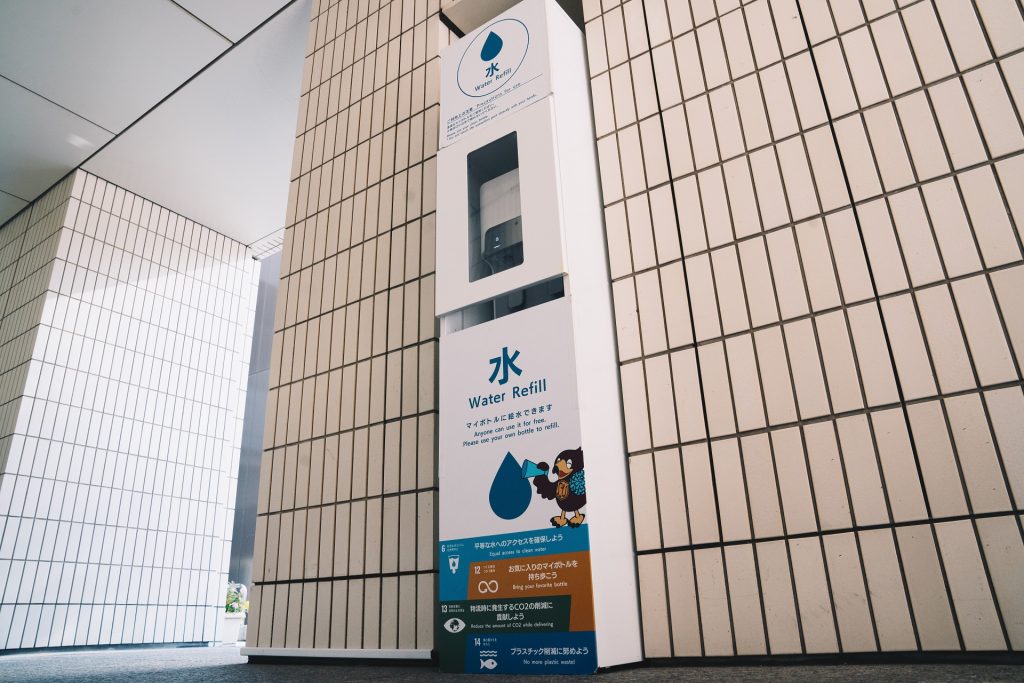 The water dispenser in the picture is one of the sustainable initiatives proposed by students and staff of Office of Sophia Sustainability Promotion. The project aims to promote the use of water dispensers and personal water bottles to reduce use of plastic bottles. Since its installation, the project has had a strong effect, with as many as 4,000 students (total number of people) using the water dispenser every day.
Umbrella Sharing Service: iKASA
Currently, iKASA umbrella stands, an umbrella sharing service operated by  Nature Innovation Group Inc., have been installed at four locations on campus. This service contributes to waste reduction as it is estimated that 80 million plastic umbrellas are discarded annually in Japan. The service offers a variety of discounts including the U22 plan, where people aged 22 and younger can use the service for free. This makes it more economical to rent umbrellas than to buy another umbrella for yourself.
In addition, both borrowing and returning umbrellas can be done at iKASA umbrella stands located at JR stations and private railway lines in the Tokyo metropolitan area.