Volunteer activities are very closely related to Sophia University's educational spirit of "For Others, With Others" and the idea that activities involving others and communities will lead to personal growth and strong academic studies.
Volunteer Bureau
The Sophia University Volunteer Bureau supports student volunteer activities as part of the human education connected to our educational philosophy. Sophia University has many volunteer-based extracurricular groups that are active in Japan and abroad, as well as many students and faculty members who are active on an individual basis. We also have a cooperative relationship with the community of Chiyoda-ku, where the university is located.
The Bureau provides a wide range of information and disseminates records of its activities, from activities in the vicinity of the campus to reconstruction assistance activities in response to natural disasters that have occurred in various parts of Japan.
1981  Sophia School of Social Welfare is established

1983 Student Affairs Department (now Student Center) Moved to the Student Affairs Office, Sign language and Braille volunteer training courses begin

1988      Started support for students with disabilities, started training courses for volunteer readers
2007     Participated in Chiyoda Ward training for people stranded in emergency situations
2008     Began donating through charity vendors
2011     Started volunteer activities to support the recovery from the Great East Japan Earthquake
2014     Started volunteer activities to support Iitate Village in Fukushima prefecture (study support and club activity support), Japan Red Cross overseas relief fund-raising
2017     Started a program to learn about the earthquake disaster and environmental efforts in Minamisanriku-cho, Miyagi Prefecture
2021     Started to set up collection boxes for used contact cases at two locations on campus and at the head office of Aozora Bank (in Sophia Tower) with the cooperation of the bank
It is said that finding a four-leaf clover by chance brings good luck, but in fact, with just a little bit of courage, each student can findluck by taking the initiative to help others.

When you come across this legendary clover, with a little bit of courage, you too will be able to connect with people and help more through such connections.
Activities of the Volunteer Bureau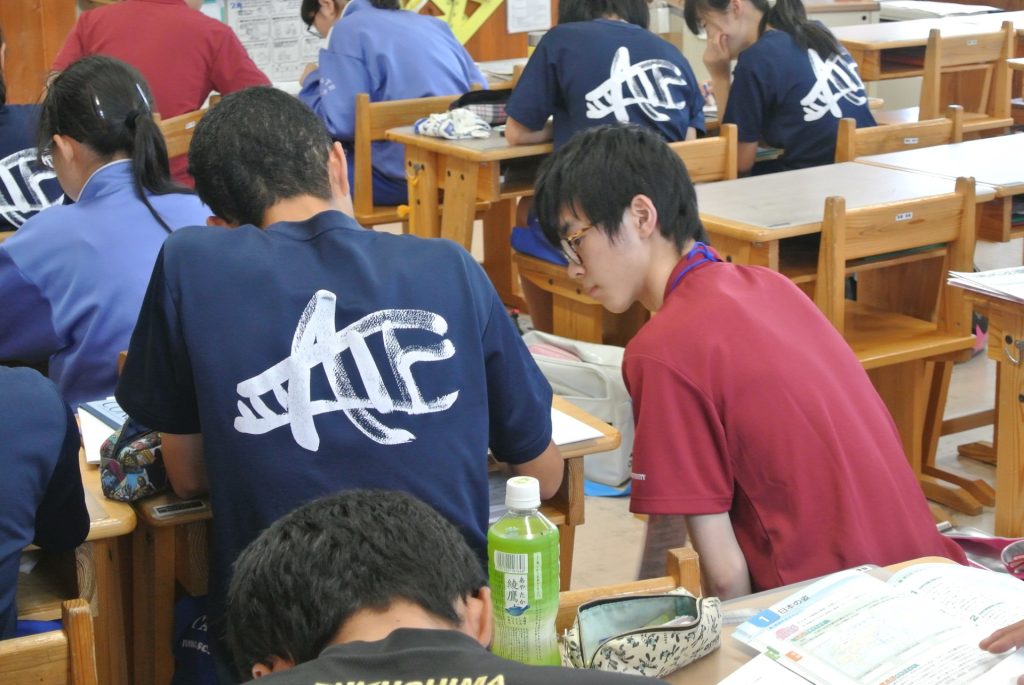 The Volunteer Bureau provides subsidies for planning and transportation expenses in order to reduce the financial burden on students who volunteer for disaster recovery support. If you have the desire to do something, we will help create the most conducive environment. Please check the Web Piloti for more information for current students.
Initiatives in Minamisanriku, Miyagi Prefecture
With the cooperation of the Minamisanriku Tourist Association, the "Minamisanriku Project" team (recruited every spring), a volunteer student group, holds a "by students for students" program. Students learn about the situation at the time of the Great East Japan Earthquake and the current state of reconstruction, the disaster and disaster prevention, and deepen their learning through various experiences in the area.
1: 2-day/1-night program to experience fishing and overnight stay
This two-day and one-night program (running through fiscal 2019) started in fiscal 2017 to provide participants with fishing and overnight stay experiences in Minami-Sanriku Town, Miyagi Prefecture. Through fishing and other activities, participants will consider what measures will be needed in the future to create sustainable village communities in areas where the population is declining and aging and population outflow is inevitable due to the earthquake, while reconsidering a rich lifestyle in nature and the original Japanese values of rural villages and fishing villages.
2: Minamisanriku Town x Sophia University Remote Project
This program was implemented from fiscal 2020 to fiscal 2021 in light of the COVID-19 pandemic. Students who applied for the project team, with the cooperation of the Minamisanriku Tourism Association, planned and managed a program in which students will consider the problems of Minamisanriku arising from the reconstruction from the disaster and depopulation and how to solve them.
3: Minamisanriku Town Project 2022
In fiscal 2022, we will resume this program in the field. In fiscal 2022, we planned and implemented a local training program with the aim of learning about the "past" through learning about the earthquake disaster with local people, while at the same time sensing the "future" potential of Minamisanriku through harvesting, forestry, BBQ, and other experiences.
Disaster Prevention Week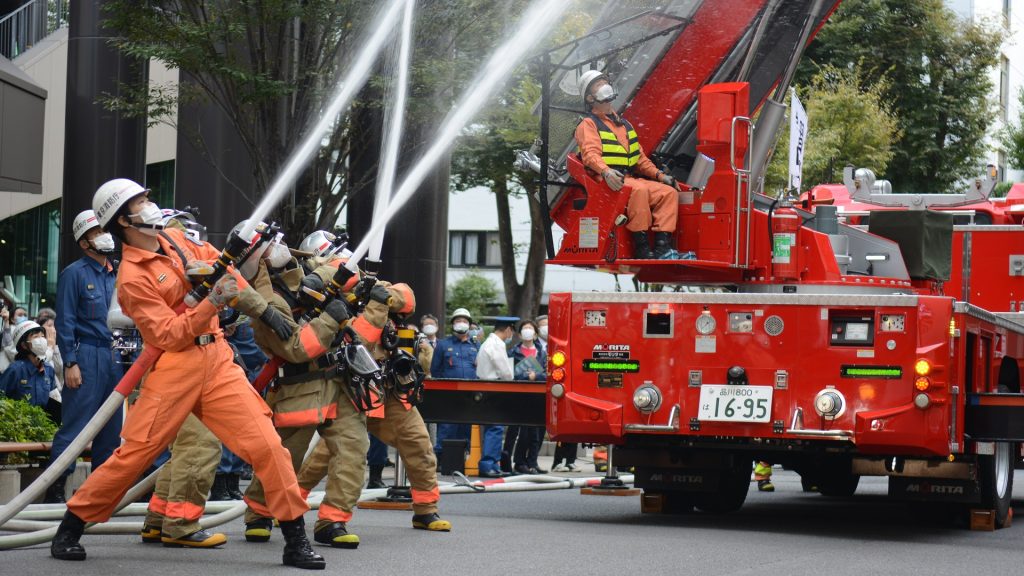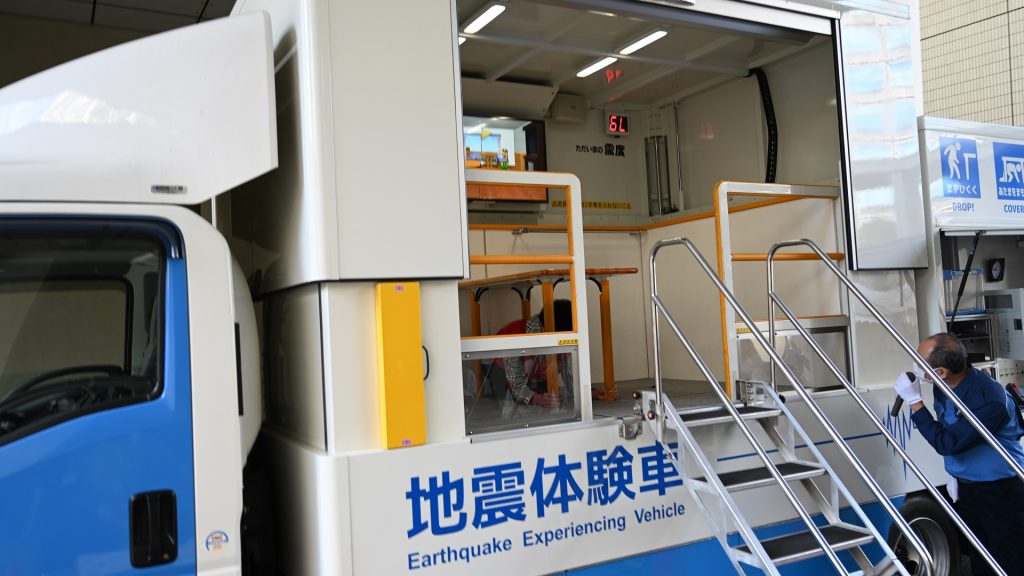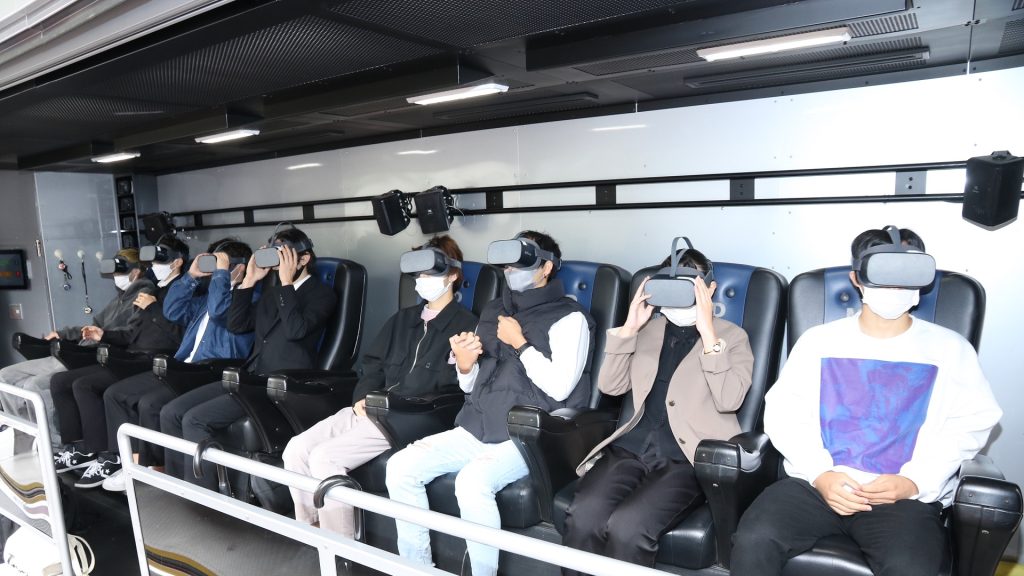 The students of Sophia Volunteer Network, an extracurricular activity group, planned this event to spread awareness of disaster prevention among students and faculty members and keep the memory of the disaster area alive as a lesson learned from the areas affected by the Great East Japan Earthquake and the Kumamoto Earthquake.
In the past, the event has included an earthquake simulation vehicle, VR vehicle, simulated disaster experience in a smoke house, introduction of goods useful in the event of a disaster, and an emergency food sampling on Main Street. This is an opportunity to view natural disasters as a personal matter and to raise awareness of natural disasters, both for oneself and for others.
Iitate Village Exchange Program
This is an exchange program with junior high school students in Iitate Village, with which we has been conducted since fiscal 2014. Sophia students visit Iitate-mura in Soma-gun, Fukushima Prefecture, and interact with junior high school students in Iitate-mura through study and club activities during the summer vacation. Since fiscal 2021, we have been conducting online exchanges with junior high school students on a monthly basis. Through repeated exchanges, we aim for mutual growth between junior high school students and university students.
Charity Initiatives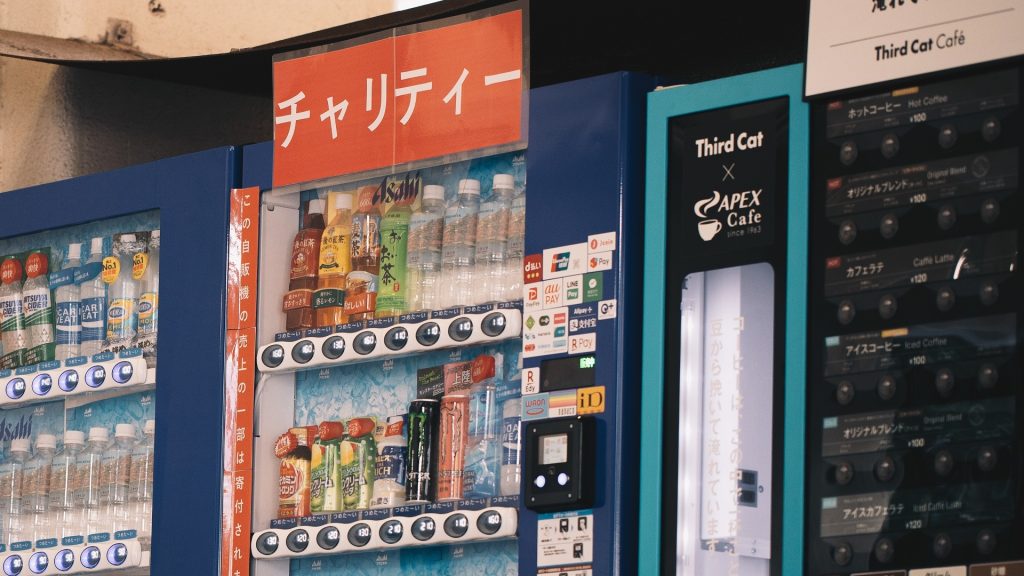 Four of the many beverage vending machines on campus are designated as "Charity Vendors" where anyone can make a donation: vending machines on campus sell beverages at a discount from the regular price (about 20 yen off), but the charity vending machines sell beverages at the regular price and donate the difference toward disaster relief efforts.
Initiatives to Reduce Plastic Waste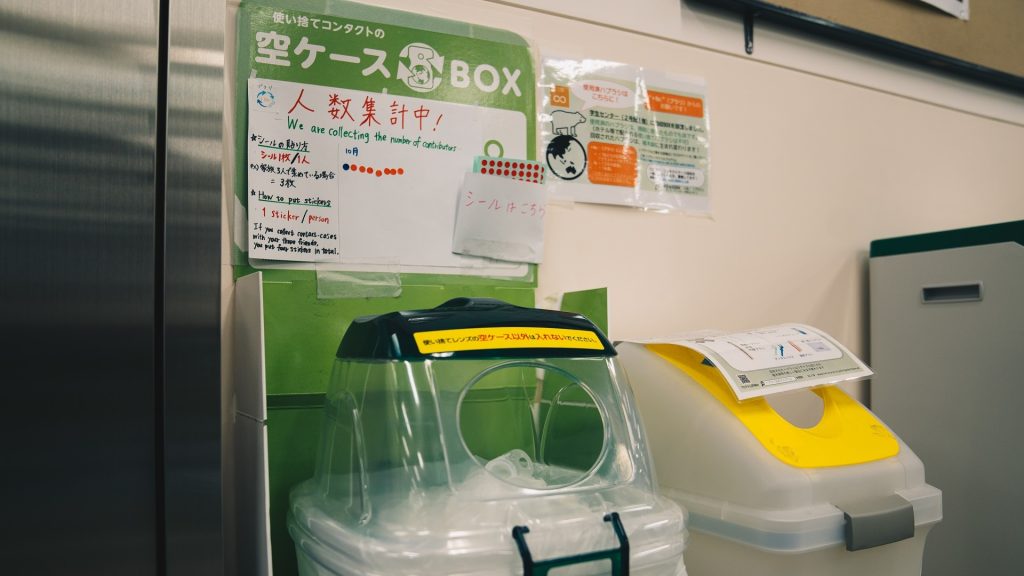 In an effort to reduce plastic waste, we have set up collection boxes for used toothbrushes and empty disposable contact lens cases. The collected used toothbrushes are sent to the "LION Toothbrush Recycling Program" run jointly by TerraCycle and Lion Corporation, and the empty disposable contact lens cases are sent to the "Eye City eco Project The empty disposable contact lens cases are sent to the "Eye City Eco Project" for recycling.
This activity began with a proposal from a student who submitted an idea to the Volunteer Bureau as something that could be done to help preserve the global environment. After much discussion, the extracurricular activity organization "+Re:" was established to plan and manage this activity.
---