Gaining an objective perspective revealed a different side of myself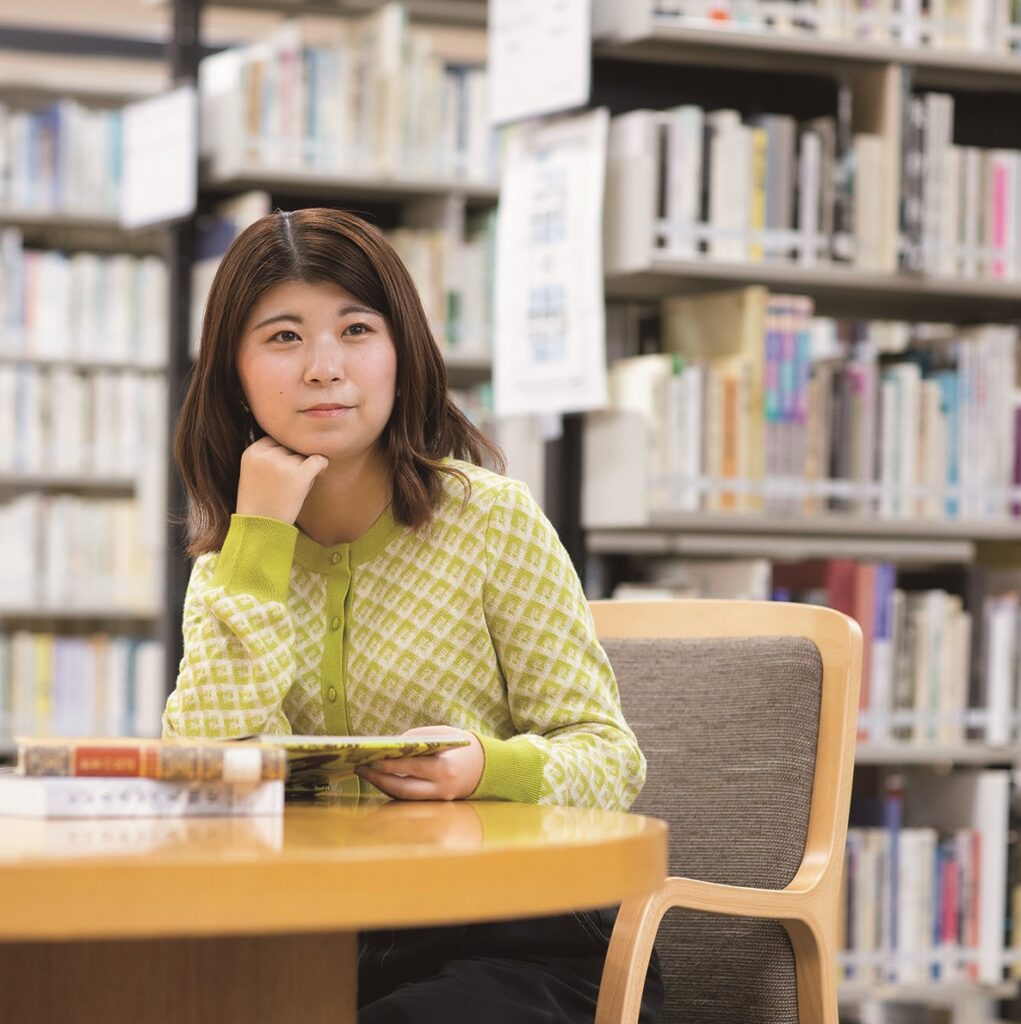 Study abroad, extracurricular activities, clubs, volunteer work, internships – fulfilling their dreams to grow themselves as individuals. Students who have challenged themselves speak about how they've changed and grown from enrollment to the present.
The pursuit of personal passions fuels my motivation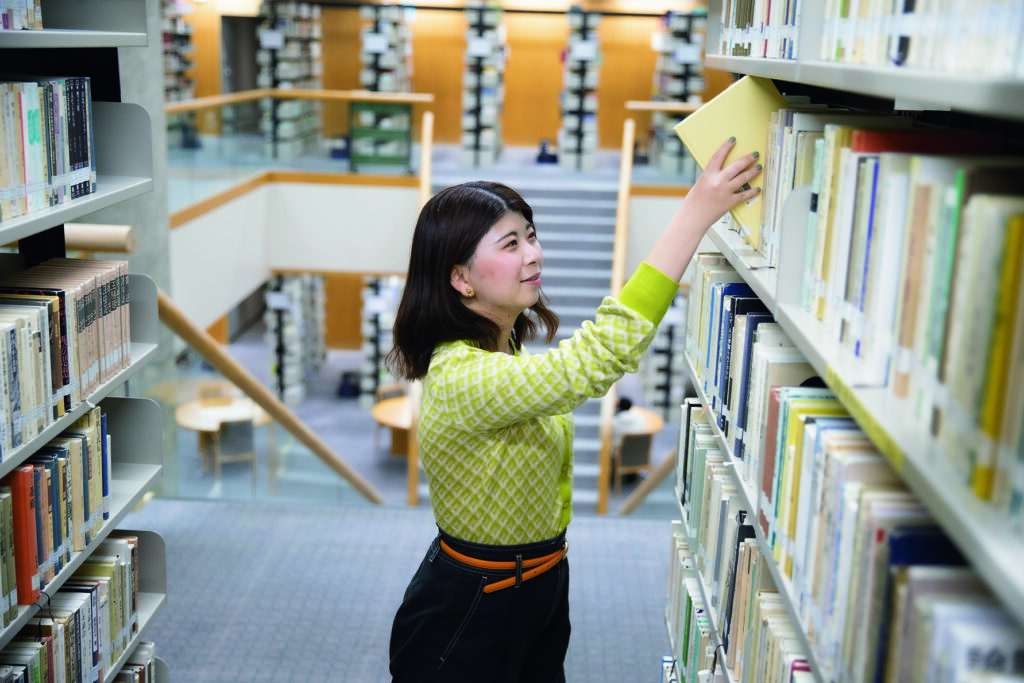 Yuki Yamashita, Department of Journalism, Faculty of Humanities, 4th year student (Offered a job by Dentsu Inc.)
Ever since I was little, I have loved Japanese pop groups and K-Pop bands and I have always aspired to work in the entertainment industry. I understood that pursuing this dream required me to go to university, but in junior high school I got sidetracked by attending live concerts and collecting band merchandise, which caused me to fell behind in my studies.
When my father was assigned to work abroad, I started attending a high school in the United States. Being there opened my eyes to interests beyond just pop groups, and I found myself exploring other hobbies and focusing on my studies. After graduating from high school, I took the entrance exam for returning students and applied to Sophia University. I wanted to learn in an environment where I could be close to the professors and other students, so Sophia University was the perfect fit. I still remember how excited I felt when I came to look round the campus. I am grateful for the opportunity to be part of this environment that fosters close relationships and effective communication, both inside and outside the classroom, including during the job-hunting.
The Career Center was absolutely invaluable to me! Having a place where I could easily seek advice is a unique benefit of the compact environment at Sophia. Even when I failed a group discussion during my job hunt, they totally understood my personality and gave me advice like, "If you want to take on a leadership role, try taking a step back." That really resonated with me. From there, I made a conscious effort to look at myself objectively.
The fastest way to achieve your goals is to know yourself and become more open-minded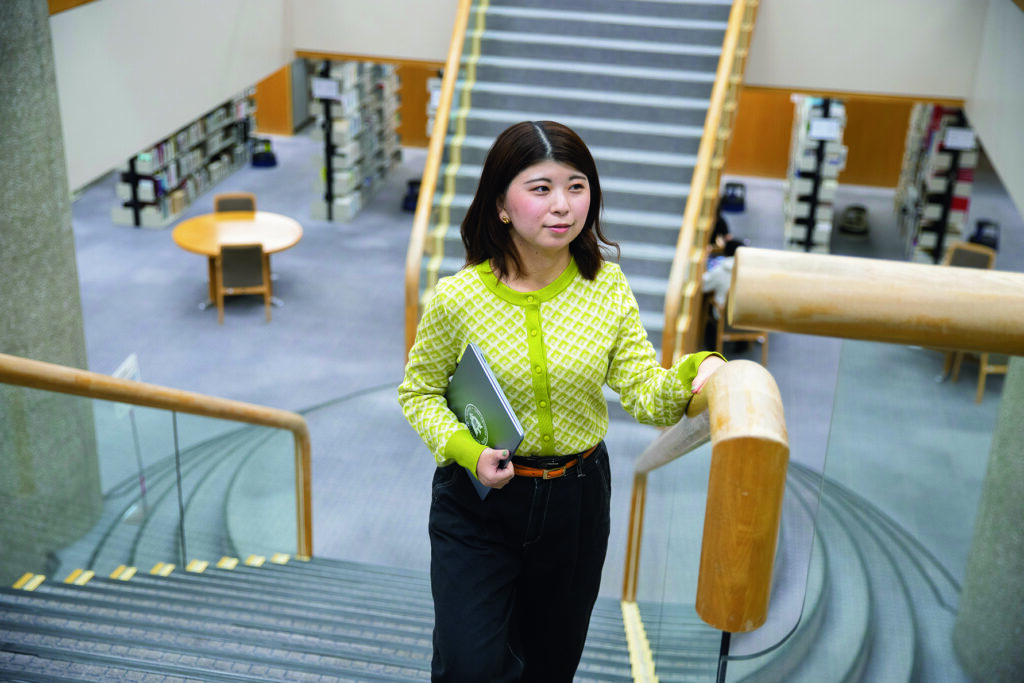 Looking back now, I realize that I did not know myself well until I entered university. Despite often taking on leadership roles like president of an extracurricular club at school, I might have been weak at relying on others.
There have been many events that made me reflect on myself, but one that left a particularly strong impression was an off-campus seminar on the realities experienced by people with disabilities, which I attended from the planning stages at the invitation of one of my professors. I had several opportunities to meet well-known people who faced actual difficulties in their lives. By talking to these people directly, I realized that there were parts of myself that I could really relate to. By gaining better self-understanding, I was able to be more natural and did not have to conform to those around me. This made me more open-minded, and I found it easier to talk to and rely on others.
Even after I began job-hunting, at first, kept getting turned down in the initial screening stage. However, once I started visiting the Career Center, everything started going smoothly. As a result, I received job offers not only from the entertainment industry, but also from the advertising industry, an industry which had become a newfound passion. As I considered my career path, I had some doubts, but given my naturally curious personality, I concluded that a company that offered a wide range of opportunities would be the best fit for me. This self-analysis is the reason I decided to join an advertising agency. While I have yet to find out what I will be doing at my new job, I intend to do my best so that my colleagues will be happy that we are working together.
【Central Library and Research Institutes】
Our library is the place that caters to students' curiosity, from history and literature, through to the arts and engineering. It has approximately 1.1 million books and 11,000 magazine titles in its collection. The multi-purpose learning space, known as the Learning Commons, is also used by many students.
※Please note that the content of this article is subject as of October 2022