Network with Parents and Guarantors
Regional Parent Meeting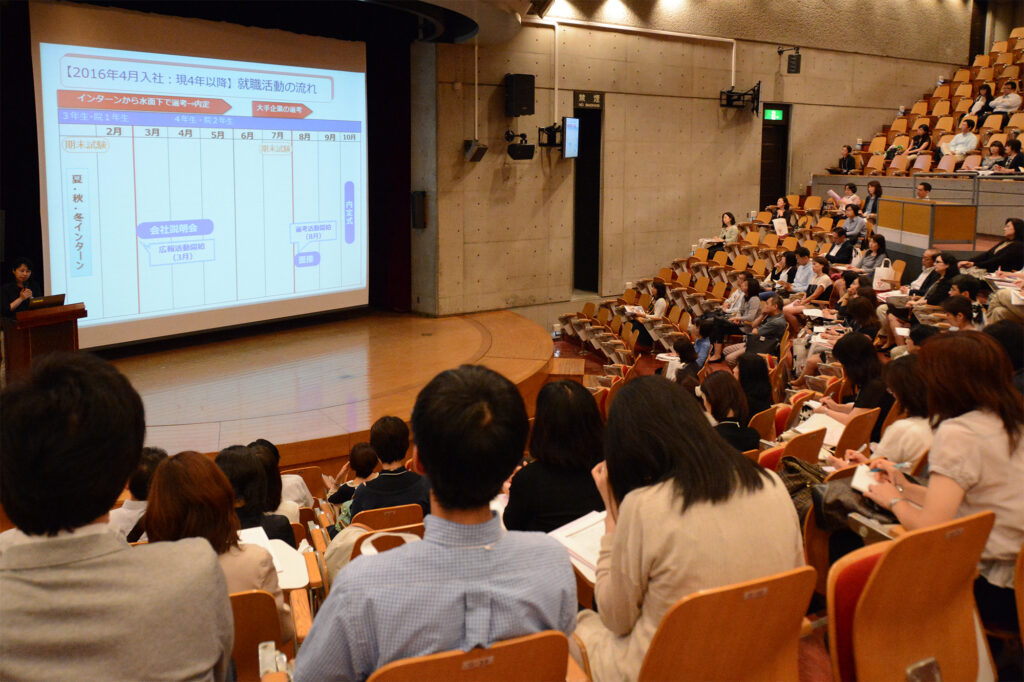 Sophia University holds Regional Parent Meetings in various locations throughout Japan each year. We provide parents and guarantors with the latest information about the University, and explain the status of studies and employment of students.
*In view of the impact of the COVID-19 pandemic, we have been holding the sessions in a combined face-to-face and online format for the last few years.
Sophia University Parents' Association
The Sophia University Parents' Association was established in 1973 as an organization of parents of current students who support the university. The purpose of activities is to support the University's educational projects and to promote friendship among parents.
Recent Projects Supported b the Parents' Association
Since its inception in 1973, the financial support provided by the Parents' Association to the University has totaled more than 7 billion yen. The funds come from membership fees and donations from parents and guarantors of students, and are used for various purposes for the benefit of the University and students. The main support projects are as follows.

Rental cost of "Telecube" boxes for web interviews

Sophia University Parents' Association Scholarship Fund

Sophia University Parents' Association Scholarships

Scholarships for Exchange Students

Assistance with the cost of assigning a study-abroad counselor

Assistance with the cost of establishing an English language learning advisor

Subsidies for annual membership fees for the privilege system for use of museums and art galleries, etc.
Assistance with family service expenses in the safety confirmation system

Subsidy for introduction of the student telephone health counseling service

Extracurricular activity group grants

Cafeteria breakfast menu/lunch off-peak discount rate assistance

Subsidy for purchase of lunch at Mejiro Seibo Campus
---
For more detailed information, including enrollment procedures, please visit the Parents' Association page in Web Piloti.