ABOUT
Facts
& Figures
The essence of Sophia University in numbers.
Let's look at the charm of Sophia University, which is connected to the world, through numbers.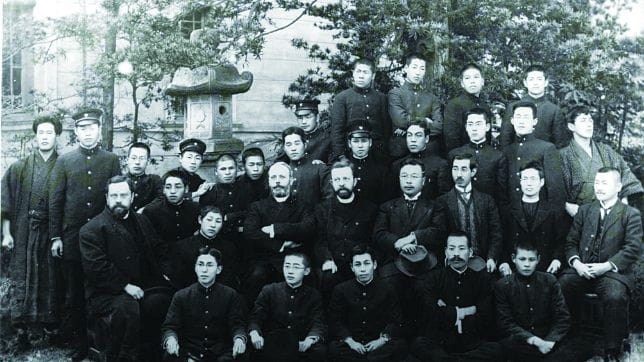 Japan's oldest Jesuit University
Founded in 1913 by three priests, Sophia University celebrates its 109th anniversary in 2022. When St. Francis Xavier, who was also involved in the establishment of the Society of Jesus, visited Japan in 1549 as a missionary, he appreciated the qualities of the intellectually curious Japanese people and asked that the Jesuits establish a university in the Japanese capital as a center for cultural and ideological exchange, which is said to have led to the establishment of Sophia University.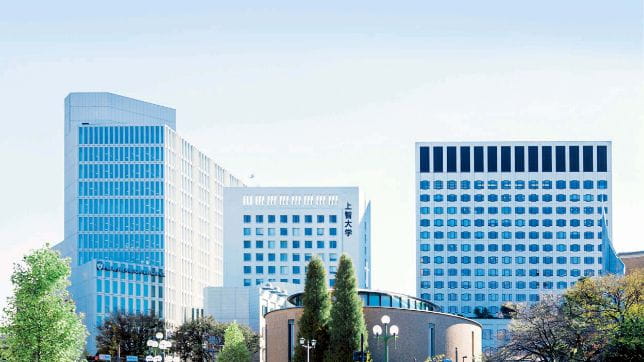 18

Bachelor's

Programs

22

Master's

Programs

20

PhD

Programs

1

Professional

Degree Program
A university with faculties and graduate programs encompassing a wide range of fields of study
29 departments in 9 faculties and 25 majors in 10 graduate programs are offered at our university. Students pursue "the highest wisdom" in a diverse area of study, including the humanities, human, social, and natural sciences, as well as engineering, all on one campus in the heart of Tokyo, while addressing global issues and striving for mutual respect that transcends diifferences in cultures and religions. Sophia is a small but comprehensive university offering high quality holistic education.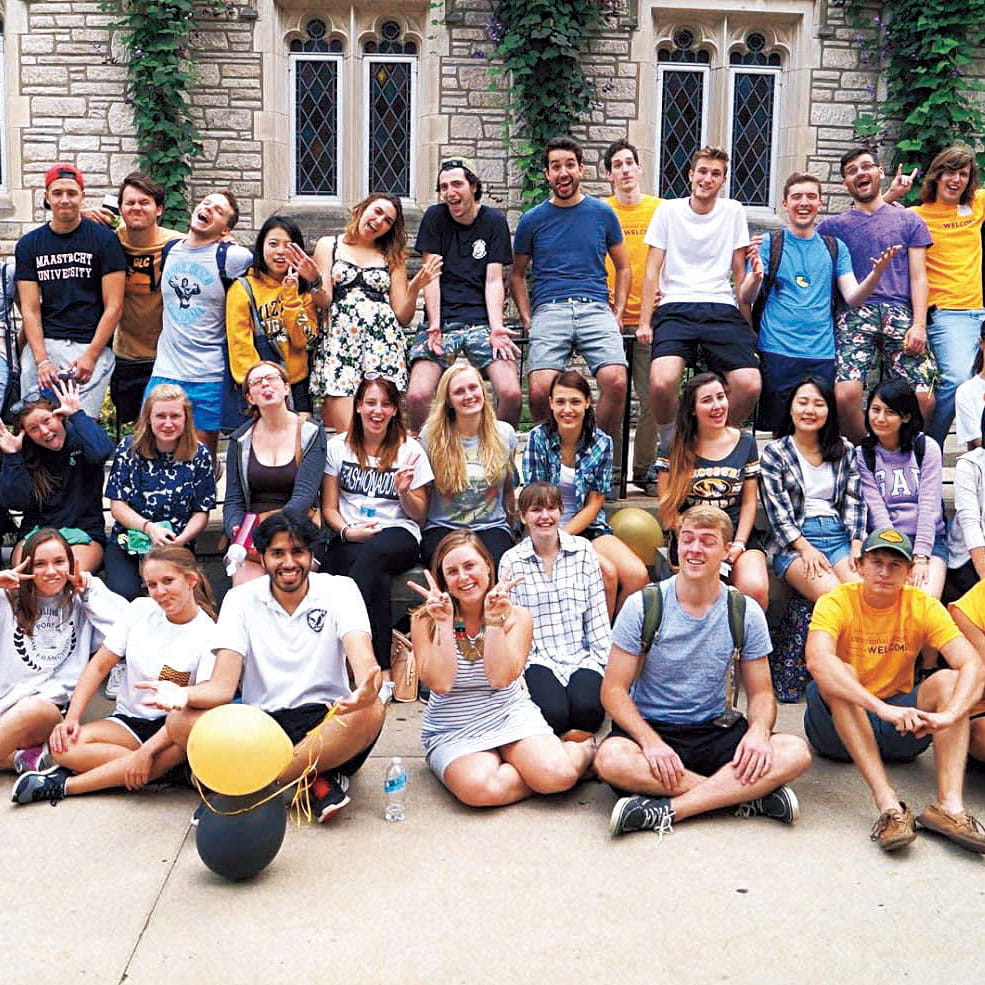 1,006
Number of students studying abroad
1 out of 12 students take on the challenge of studying abroad.
Students at Sophia enjoy extensive opportunities for study abroad, including long-term and short-term programs, study tours, and overseas internships. In addition, our quarter system, which divides the spring and fall semesters into two halves to correspond to the academic calendar of overseas universities, enabling more students to study abroad or take a leave of absence on a quarter-by-quarter basis. This provides an environment that facilitates students' wish to study abroad.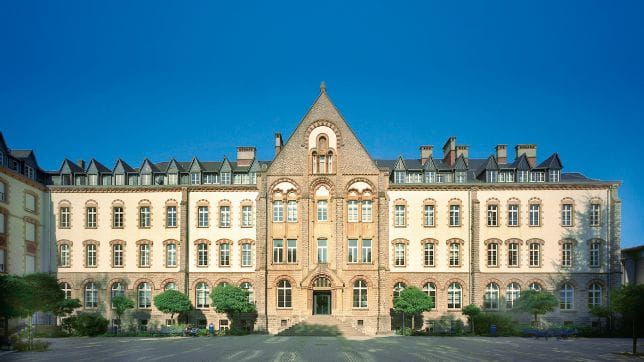 338
universities
in
62
countries
Number of Partner Institutions and Academic Exchange Agreements
Extensive Studying Abroad Network
The extensive overseas network built since our founding is one of Sophia University's greatest assets. Study abroad opportunities extend throughout the world, including the U.S., Europe, Asia, and Africa.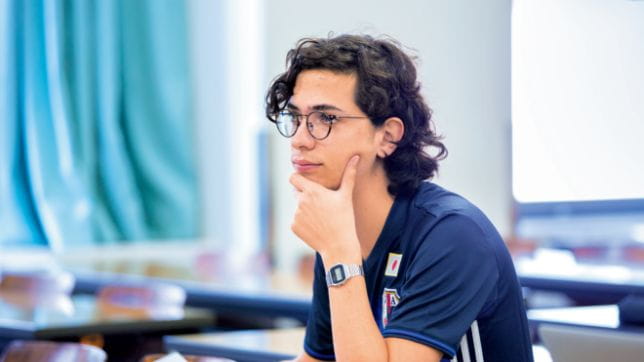 12,080

Number of students in the faculty

1,417

Number of graduate school students
About one in 11 students is a foreign national
Approximately 9% of the student body, 1,248 students, are foreign nationals. Students from all over the world gather on our global campus, where cross-cultural communication can be enjoyed on a day-to-day basis. There are plenty of chances for learning outside of the classroom.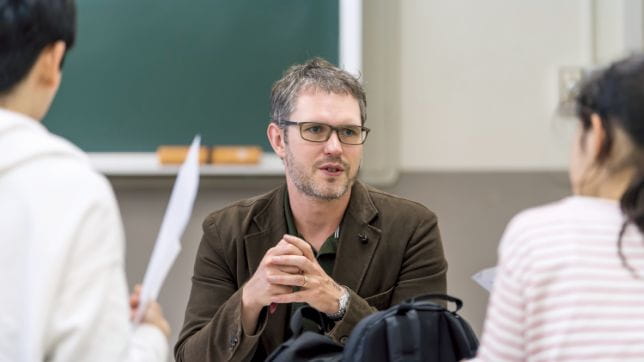 561
The number of our faculty members
Approximately one in six faculty members is a foreign national
Approximately 18%, or 99 full-time faculty members, are from overseas, fostering a global perspective through a rich cross-cultural education. The closeness of teachers and students is another charm of our university. The ratio of undergraduate students per faculty member is one of the best among private universities here in Japan.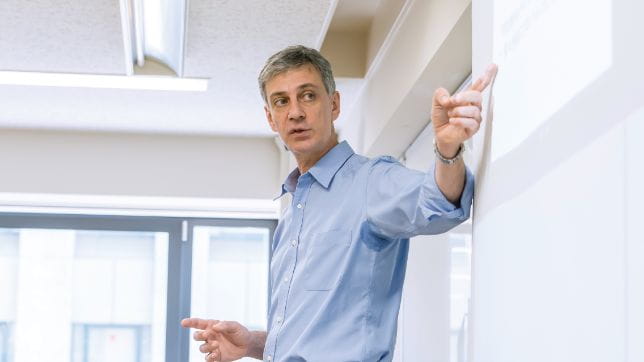 5,284
Number of course subjects
A Small Class Size Enhances Learning and Expertise
More than 70% of courses are taught in small classes of 40 students or less. In addition, 884 courses, or 17% of all courses, are taught exclusively in a foreign language. Not only the humanities, but also social sciences and science and engineering can be studied in a foreign language.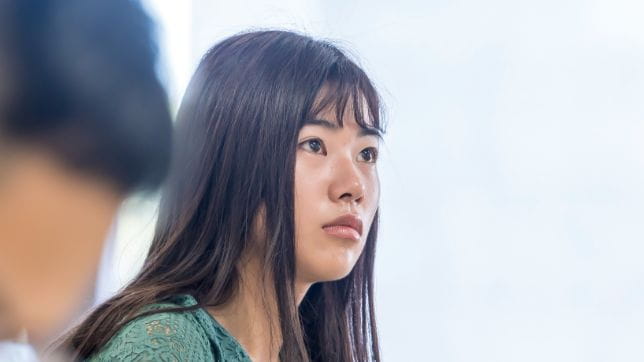 88.5
%
Percentage of courses attended by students from other faculties and departments
Expanding the World on One Campus
Nearly 90% of students take courses offered by other faculties and departments throughout their four years at Sophia University, expanding their horizons beyond their own studies.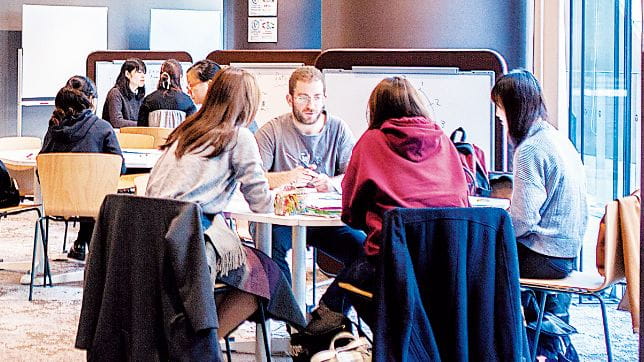 Extensive Education in Languages and Linguistics
Twenty-two languages, including English, are available for study. Our diverse curriculum is designed to facilitate learning more than one language, and many of our students learn three or more languages.