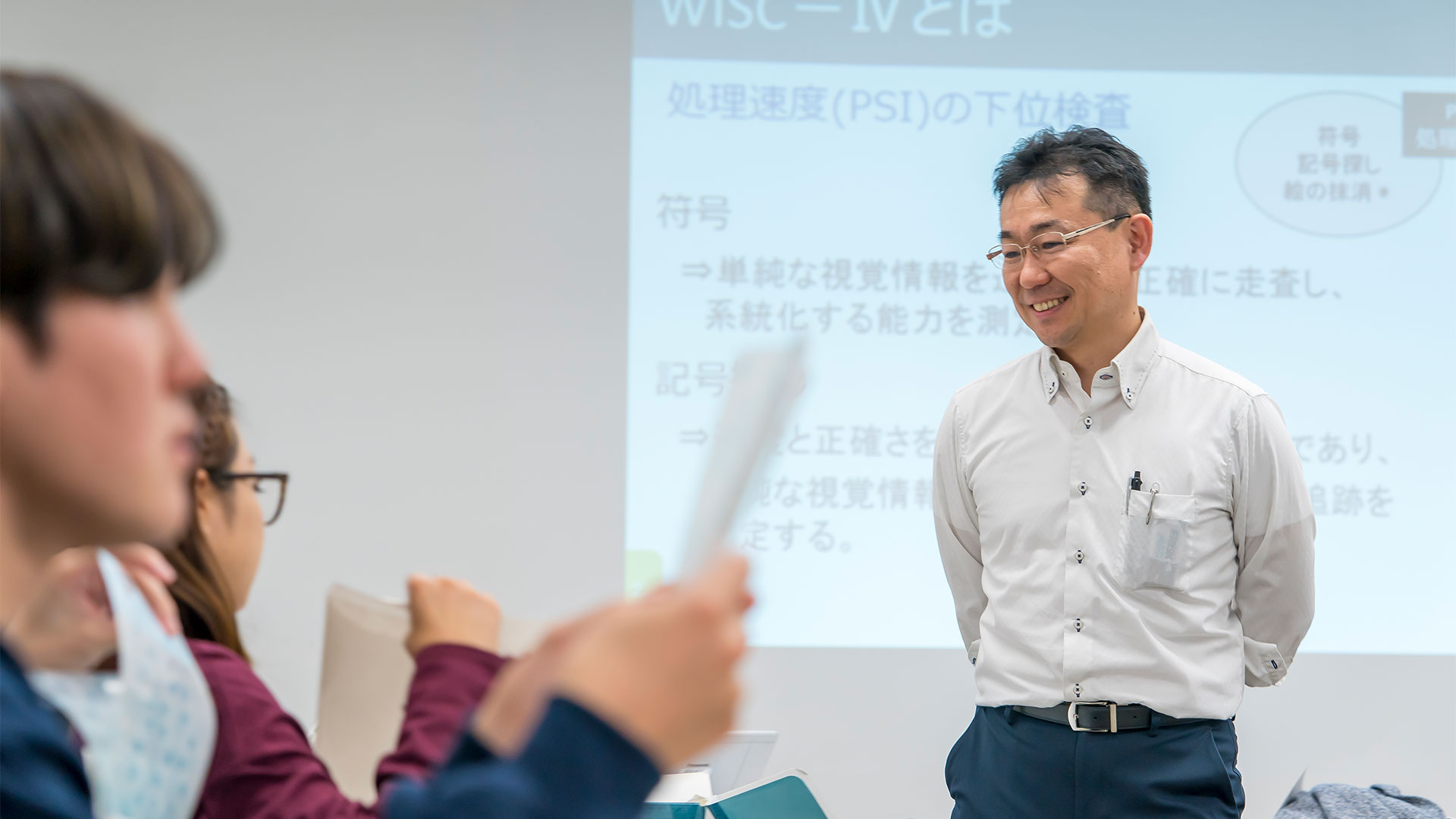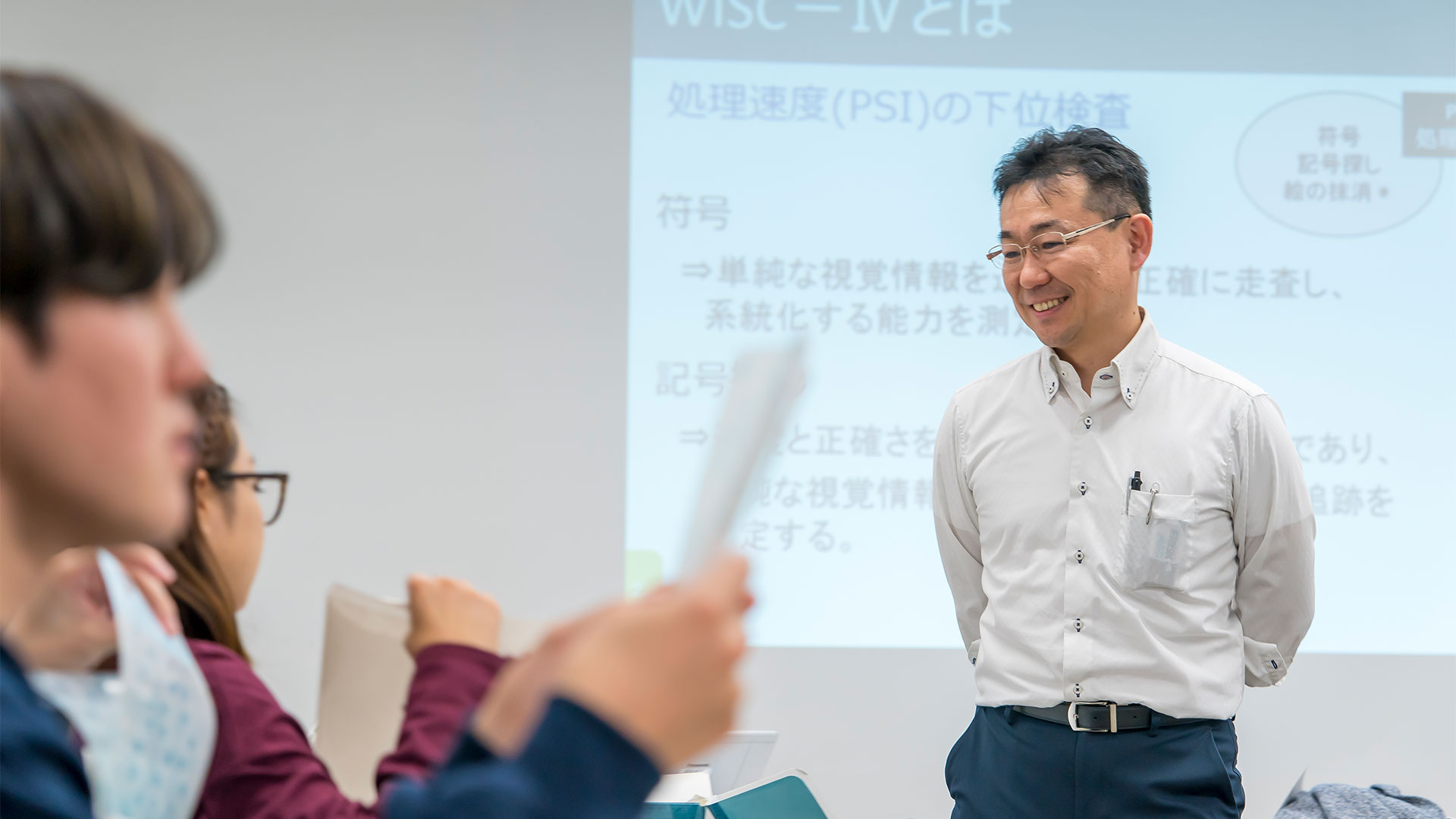 To train competent and caring mental health experts

Department Features
The purpose of psychology is to explore the human mind with a scientific approach. To emphasize human dignity and help people live better lives, it is important to accurately grasp the function of one's own mind, to observe the movements of others' minds calmly and with care, and to reevaluate contemporary spiritual and social issues. We believe that the foundation for this is to reexamine the relationship between oneself and others by relativizing one's own values and gaining a deeper understanding of others.
The Department of Psychology aims to cultivate the ability to explore and stay up to date with new knowledge of the "mind" and to nurture individuals with a comprehensive understanding of the human mind.
Certified Public Psychologist and Clinical Psychologist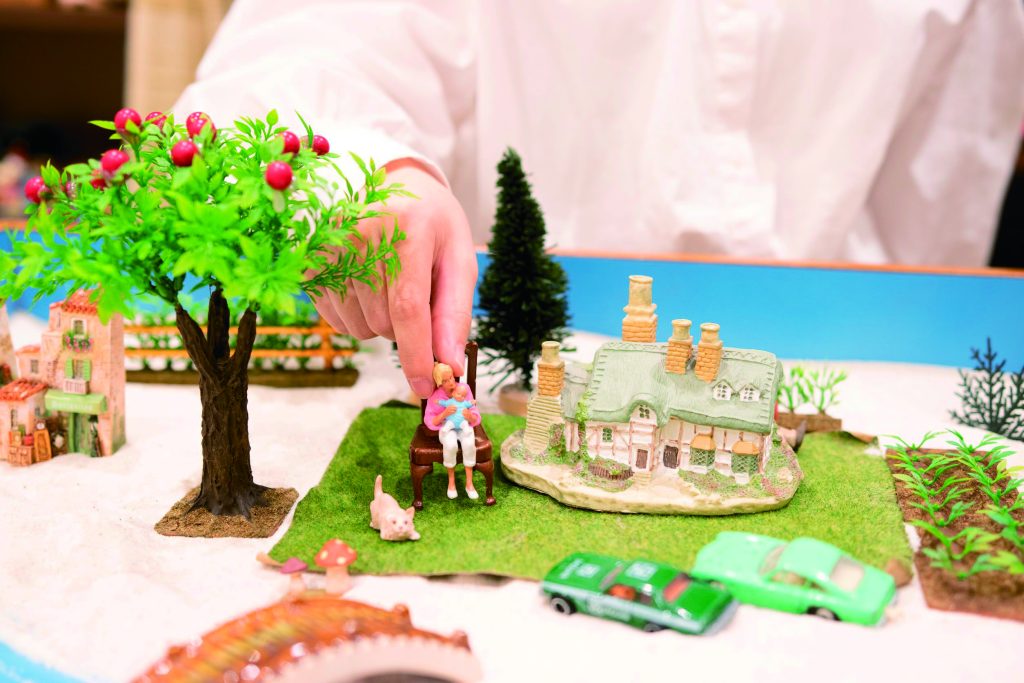 The Department of Psychology at Sophia University was the first of many universities in Japan to establish a Psychology Clinic and boasts a proven track record of producing a large number of professionals. The department also meets the standards for the national qualification of Certified Public Psychologist and the Foundation of the Japanese Certification Board for Clinical Psychologists' qualification of Clinical Psychologist, and provides a rich learning environment for clinical practice and research.
Attractive environment for Experimental Psychology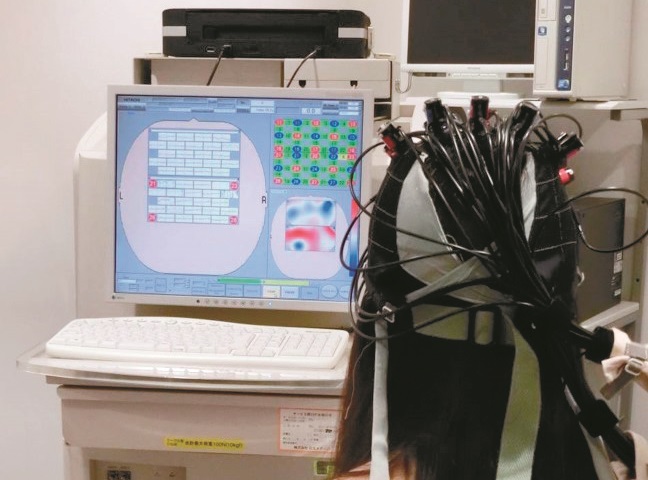 The Department of Psychology is also characterized by its proactive education and research in basic psychology using experiments and surveys. In addition to social psychology and developmental psychology, the curriculum includes experiments using rats and measurement of higher brain functions using NIRS (optical topography), enabling students to approach the human mind from a wide range of perspectives.
Curriculum
The program is unique in that students can study both experimental psychology, which uses experiments and surveys to deepen their understanding of how the mind works based on scientific considerations, and clinical psychology, which seeks to understand the various difficulties and problems people face with their minds and how to help them.
In the first year, students learn statistics and data processing methods along with the history and ideological background of psychology. In the second year, they learn data collection, analysis, and interpretation, as well as the relationship between psychology and society, to acquire the foundation for conducting research and exercises. After attending lectures on a variety of specialized fields in the field of psychology, in the third year, students belong to a seminar that matches their interests and begin research. Students will conduct their graduation research on a theme of their own choosing, using the knowledge and data-analysis techniques they have cultivated up to that point.
* Please refer to the syllabus for more information on the courses.
Course Examples
Foundations of Psychology

As preparation for the specialized study of psychology, this course examines the origins of psychology and the interrelationships among the various fields, using historical transition as a point of reference. Students will not only acquire the basics, but also refine their own interest in psychology.
Psychology Research Methods 1

After understanding what scientific thinking is, students will review the nature of researching a topic, research methods and their characteristics in psychology. Students will then learn research methods experientially by organizing and analyzing data using the questionnaire survey method and writing a research paper.
Psychology Research Methods 2A, B

Students are divided into groups to undertake practical psychological experiments, data collection and analysis. In addition, students will deepen their understanding of people in need of psychological support through role-playing and experiences as test subjects, assuming specific support situations.
Seminar in Psychology 2A

Students will develop their literature search and presentation skills while considering their connection to society after studying psychology. Interviewing, one of the research methods, will be practiced through interviews with alumni.
Psychological Perspectives through Entrepreneurship 1 to 6

Leading experts in various fields of psychology are invited to give in-depth lectures on their areas of expertise.
Graduation Research

Research guidance will be provided to students for the writing of their graduation thesis. This may be done individually or in groups.
Available Teaching Licenses and Subjects
First Category Teaching license for High School (Civics)
Available License
Qualification of Examination for Certified Public Psychologist*
Child Guidance Counselor
Child Welfare Officer
Child Independence Support Specialist
* There are certain requirements after graduation.
Curatorial courses are available.
Admission Policy
To use scientific approaches to the human "mind" to comprehend how our own minds work and be able to observe the minds of others with a dispassionate but warm attitude, which are both important capabilities for us to build a better life
To produce graduates equipped with comprehensive outlooks on the human mind and trained to conceptualize the mind in line with contemporary needs
The Department of Psychology sets standards for the skills and knowledge students should acquire before graduation as follows. Those who fulfill the graduation requirements shall be deemed to have acquired these qualities and will be awarded a diploma.

The ability to understand psychological approaches and theory and to offer explanations in one's own words.
The ability to understand through practice, the various study methods and techniques of psychology
The ability to acquire communication skills through collaborative learning and to deepen one's understanding of psychology.
The ability to set up one's own theme, engage in research using the appropriate methods, perform analysis, summarize results and write one's observations
In accordance with the Diploma Policy, the Department of Psychology constructs its curriculum as follows:

Offer Lecture Courses and Special Lecture Courses on the Basics of Psychology and on the specialized fields of Psychology in order to have students acquire a broad range of knowledge regarding psychology.
Have students learn the basics in their freshman year, and gradually offer courses on more sophisticated research methods as they advance to higher grade
Continuously offer courses centered on practical training from the freshman year in order to have students acquire communication skills and deeper understanding of psychology through collaborative learning.
Have students compile their thesis by taking courses related to their graduation research.
The Department of Psychology seeks students who bear a warm interest in others and value human dignity, and also possess the qualities described below:

Students who are inquisitive about events that occur around them and are motivated to research and learn autonomously, and furthermore, students who are eager to flexibly approach matters with a multidimensional perspective
Students with the courage to read published literature and study in collaboration with people from other disciplines.
Students who can analyze matters logically and objectively, and organize papers or deliver oral presentations
Faculty Members
Masataka HIGUCHI Professor
Chikashi MICHIMATA Professor
Satoshi YOSHIMURA Professor
Atsuko SAITO Associate Professor
Ibuki MOHRI Associate Professor
Kanako NAGAHORI Project Assistant Professor
Ryuichi YAMASHITA Project Assistant Professor