Seven months in Chile, stepping out of my comfort zone and facing my future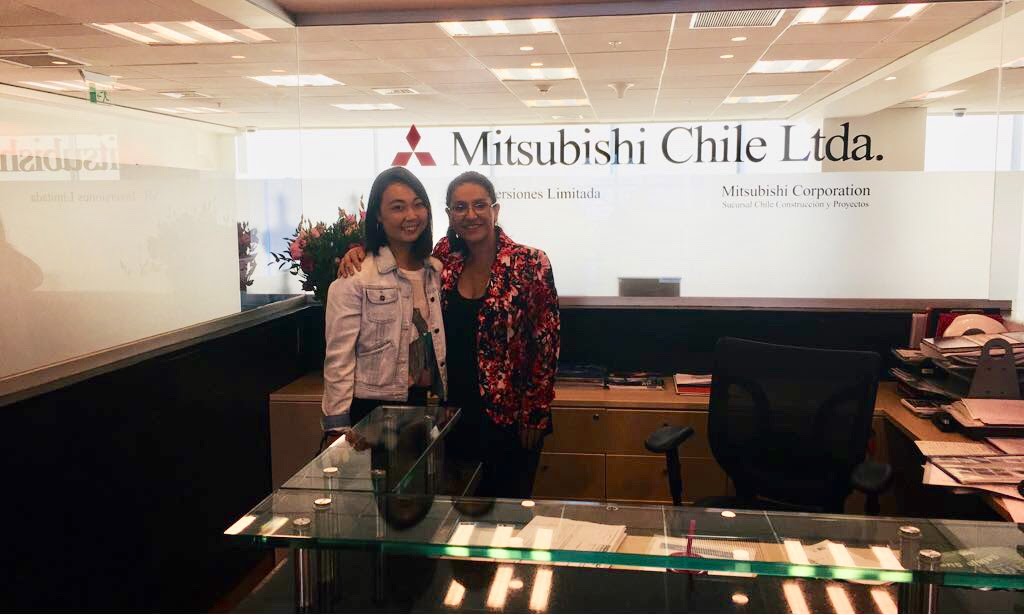 Every year, many Sophia University students study abroad in countries all over the world outside of Japan. How did they manage to find their way through the differences in languages, cultures, and lifestyles? Here are some voices of students who studied abroad.
I had originally considered studying abroad in a Spanish-speaking country not for an internship but to learn the language, but I finished my second year of college without taking further action because I did not have a solid idea of what I wished to study. I decided it was time to start thinking about my career path, and when I spotted an internship opportunity with Mitsubishi Corporation of Chili on the LOYOLA bulletin board, I was intrigued by the idea of working at the overseas office of a Spanish-speaking Japanese global company and applied for the internship.
What I experienced during my seven-month internship was mainly supporting expatriates in the General Affairs Department. Since 80% of the staff in the office are local employees, it was filled with Spanish speakers. Therefore, it was a great opportunity for me to learn the language and how people work.
I was able to be involved in a variety of projects, such as alerting Japanese business travelers to public safety issues and conducting on-site research to create a guidebook on wine, which is indispensable for those staying in Chile. I feel truly blessed that I was able to participate in this internship, as I do not even own a bit of regrets about my seven-month stay there, and my experience lead me to find a clear direction for my job-hunting efforts.
As a graduate, I don't have much advice to offer, but I can assure you that there are many experiences that you can only gain while you are still a student. Before I participated in the internship program, I had never had the opportunity to fully reflect on my future or discuss it with anyone. What I found the most vital I thought most important after I obtained employment was to: consider the vision of my future path and think about the steam of my job-hunting process. What I found most essential in my job-hunting experience was to be sure to set a goal for the future or image of the kind of person you want to be with, an agenda that you cannot compromise on, and then take on the challenge of finding a job or putting effort into your daily life on your own timing, rather than at the timing set by society. Sometimes I recommend that you don't just stay in your comfort zone, but that you go on some adventures and create more opportunities to talk to a wide variety of people.