Discovering that the world is too big to see alone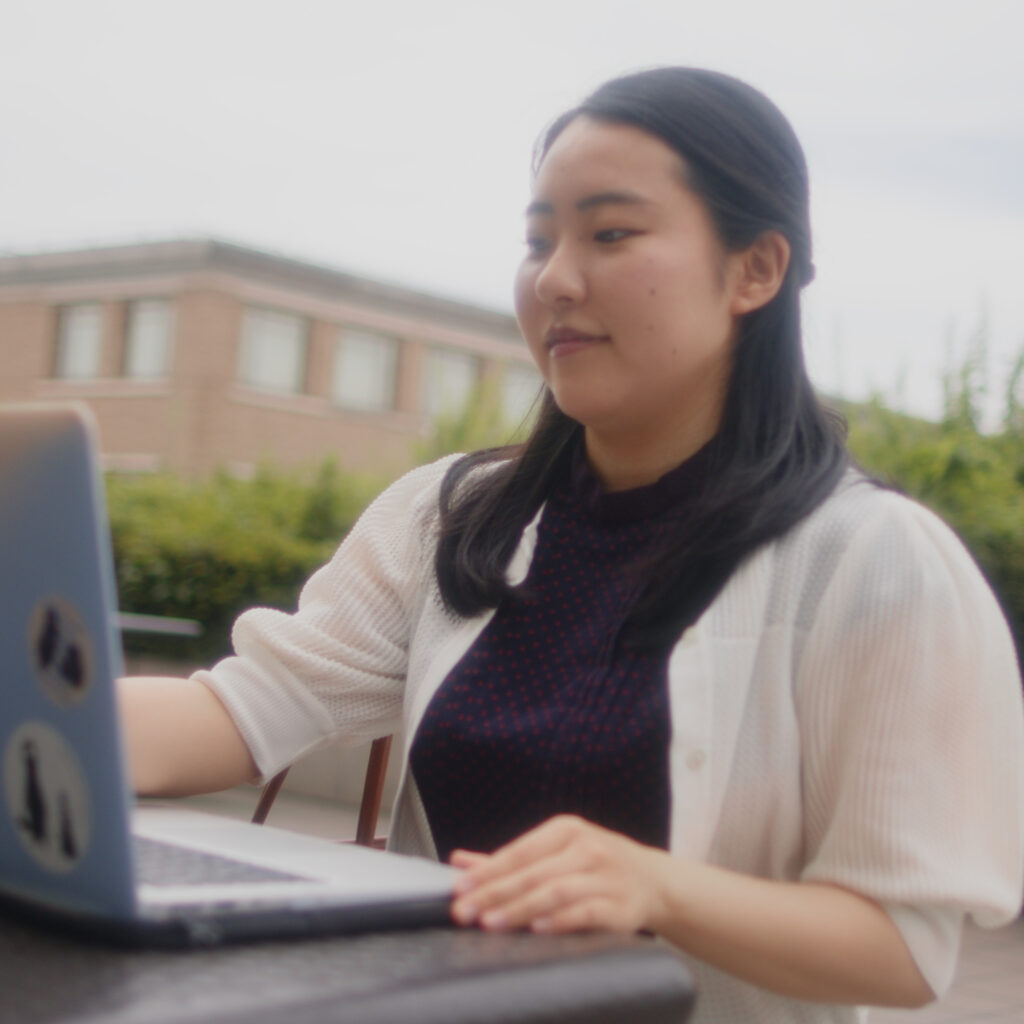 "I've always wanted to work together with people who come from different backgrounds with different strengths, and to utilize our unique skill sets to achieve common goals." It's this passion that has led Moe Kodama, a management major in the Faculty of Economics, to numerous study abroad destinations and creative projects. This is the path that Moe has taken over the past four years, where not even COVID-19 restrictions can slow her down.
Working across borders with others to achieve greatness
I enrolled in the Department of Management not only to learn how to manage an organization, but also to discover how a large group of people can work together to accomplish goals that would be impossible to do alone.
When it comes to trying new ideas and challenging existing practices, I believe that there are opportunities for me to make my mark not only in Japan, but also across the world. This is one of the best aspects of attending Sophia University – being able to study alongside international students prepares me for the global future I want to be a part of. I've always wanted to work together with people who come from different backgrounds with unique strengths, and to utilize our individual skill sets to achieve common goals. I make sure to take advantage of all the opportunities for collaboration when they pop up.
Before enrolling in university, I had minimal overseas experience, which meant I didn't know much about the wider world. However, I was able to study abroad in Estonia during my first year, which inspired me to see more of the world and continue interacting with new people. After my experience in Estonia, I was selected by Sophia to study abroad in Washington, D.C., which was an excellent way for me to continue my personal growth and international learning opportunities.
One of the most memorable parts of my studies at Sophia so far was a collaborative program between the Japanese Business Federation (Keidanren) and the Chinese University of Hong Kong (CUHK), a partner institution of Sophia University. While traveling back and forth between Hong Kong and Japan, I conducted interviews with companies, working as a team with local business school students. Together, we looked for ways to improve customer acquisition and retention for Japan Airlines, which assisted with the course. While studying English is something that I can do on my own, planning and holding discussions in English is still something that I can't quite handle by myself yet. It was a great experience for me to be able to conduct business and interviews in English alongside the excellent multilingual students of the Hong Kong business school.
Even though it was my first time visiting Hong Kong, I found a lot of common ground with the students I met there that made it easy for us to relate to each other. We quickly became friends, and still keep in touch to this day.
Turning adversity into opportunity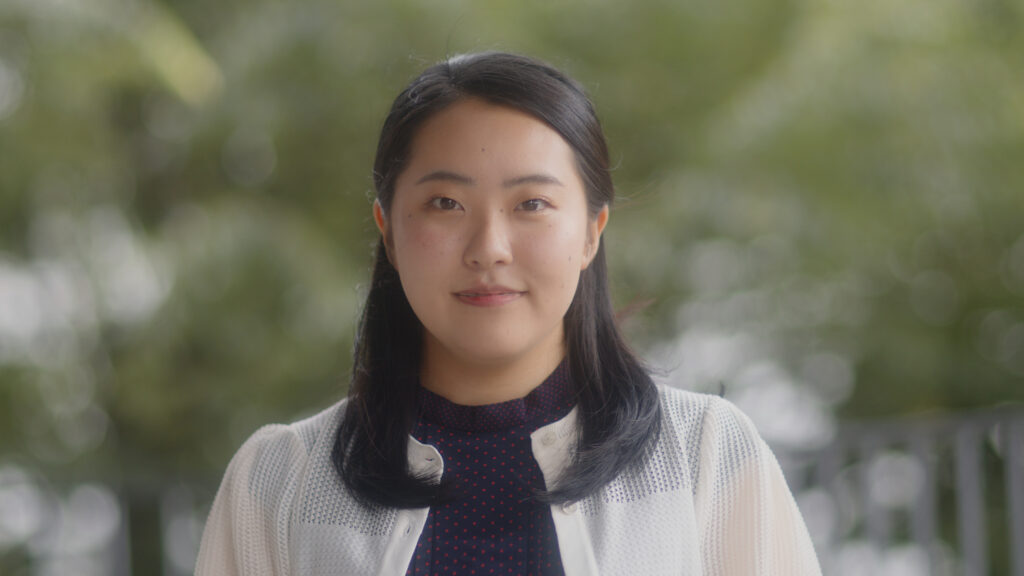 After completing the program with Keidanren and CUHK, I had planned to go on a one-year exchange program, but it was canceled due to COVID-19. Traveling and studying abroad is something I am very passionate about, but I didn't let my disappointment stop me from working hard towards my goals.
Instead of traveling, my friends and I launched a project to help local businesses in Japan. We came up with a matching service that would connect companies that had shifted to remote work with independent bars and restaurants that were struggling to attract customers due to COVID-19. The owners would be able to rent their vacant properties after-hours to businesses that needed short-term coworking space.
The project was sponsored by the Watami Corporation, and we conducted a five-day demonstration experiment at their "TGI FRIDAY'S" restaurant in Tokyo. Four students, including myself, worked fully remote to plan the project and approach various local businesses and their operating companies via phone calls. In the end, we were not only able to present a report and proposal based on the results of this experiment to the Watami Corporation, but we also won the grand prize in a local business plan competition. The fact that my team and I were able to accomplish so much during a period when I was not able to go on my exchange program is something I am very proud of and is one of the standout achievements I remember from my four years at Sophia.
This project, as well as the collaborative program with the Chinese University of Hong Kong, were funded by a scholarship from the alumni association of the Faculty of Economics. Sophia University fosters an atmosphere that welcomes and supports stepping up to challenges, a mindset that is passed on to its graduates.
Through programs like the ones I was able to take part in, the alumni society supports the learning of current and future students, which is something that I am grateful to have taken full advantage of. Everything I experienced at Sophia has shaped the person I am today, and has expanded my interests and inspired me to continue trying new things and experience more of the world. Most recently, I was able to participate in Women@Dior, a program started by the luxury brand Dior to promote the empowerment of women.
Today, I'm inspired by projects that contribute to the greater good of society. Throughout my time at Sophia, I've experienced working together with people that come from different countries, with different values, but strive to achieve a common goal in spite of our differences. I would like to continue working to bring people together, and hope that I will be able to help other students in the future experience an enriching learning environment as the one that was provided to me.
※Please note that the content of this article is current as of May 2021