Master's (Doctoral) Program in Science and Technology / Applied Chemistry Division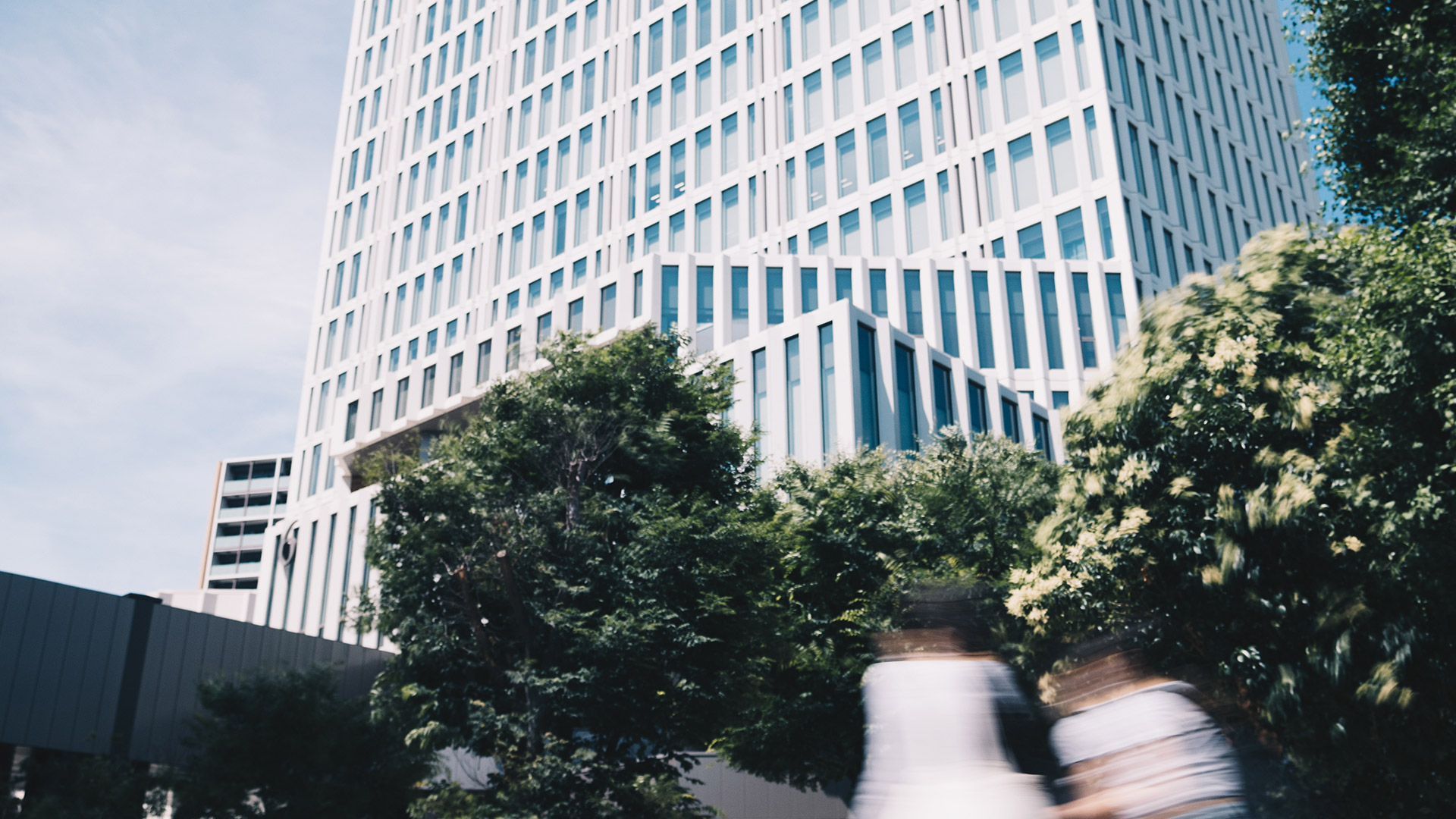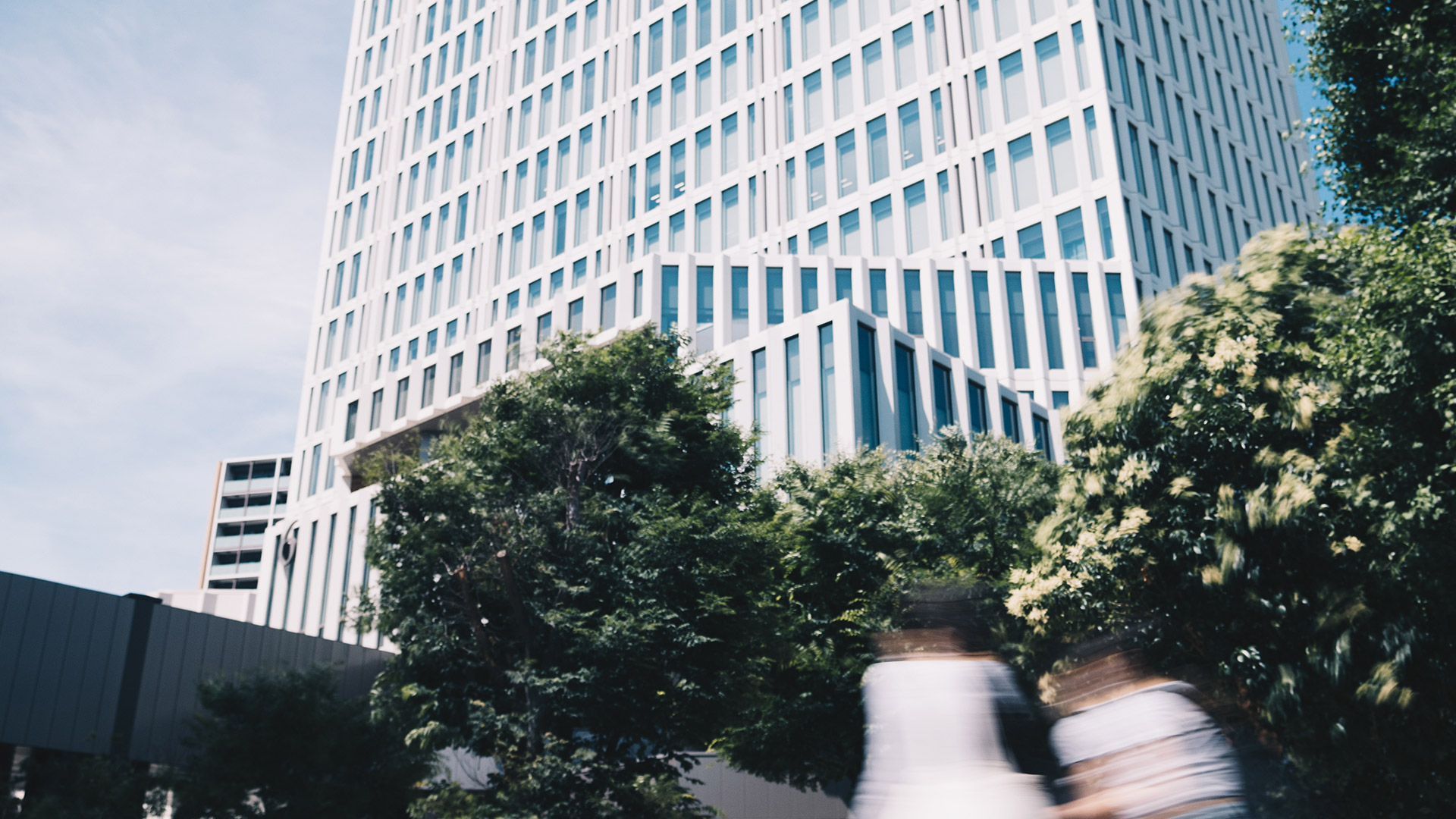 Fostering Creative and World-Class Human Resources Through Advanced Research

The graduate program conducts a wide range of research and education through specialized fields, such as fine organic synthetic chemistry, synthetic polymer chemistry, material chemistry, inorganic material chemistry, electromagnetic wave chemistry, environmental combustion chemistry, and plasma chemistry. The program aims to cultivate the ability to work creatively in the fields of applied chemistry based on the knowledge acquired in undergraduate programs, and to develop leadership skills as research engineers. There are research divisions of synthetic organic chemistry, polymer chemistry, inorganic industrial chemistry, industrial physical chemistry, and environmental chemical engineering within the program and graduate students are engaged in daily research activities in each research division.
Curriculum
The Master's Program offers 4 credits in seminars and 24 credits in 12 lecture courses. Students must complete a total of 30 credits, including 18 credits from the above courses in their own field, mandatory courses (graduate seminars, research guidance, and master's thesis), and courses from other fields.
The Doctoral Program can include credits earned in the Master's Program, and 30 credits are required for completion. Both programs are open to working adults and the Graduate Program in Science and Technology / Applied Chemistry Division are well prepared to accept them. Many graduates of both the Master's and Doctoral Program of the Applied Chemistry Division are employed in research departments of private companies and public institutions or as teachers.
Granted Degree
Master's Program: MASTER OF SCIENCE IN APPLIED CHEMISTRY
Doctoral Program: DOCTOR OF PHILOSOPHY IN APPLIED CHEMISTRY
Available Teaching Licenses and Subjects
Junior High School Specialized Teacher (Mathematics and Science)
High School Specialized Teacher (Mathematics, Science, Industry, and Information)
*Only Master's degree program students are eligible to obtain a teaching license. In addition, only subjects for which a Type 1 license has already been obtained or for which the requirements for obtaining a Type 1 license have been met can be taken.
Program Features
Three Years of Doctoral Program and All Are Conferred
Upon admission, students are required to complete three years of study to obtain the doctoral title. Students are normally expected to complete in three years, but particularly outstanding students can complete the degree in two years.
Inspiring and Enthusiastic Thesis Presentation
The Applied Chemistry Division holds joint Master's Thesis Defense with the Graduate Program in Science and Technology / Chemistry Division, aiming to nurture researchers with a broad range of knowledge. In addition, dozens of papers and oral presentations are given in Japan and abroad each year and students have received many awards.
International Research Hub
Taking advantage of Sophia University's multinational character, the graduate program also offers lectures and programs to improve English for scientific and technical purposes, as well as English presentation skills. In addition, the program promotes global awareness to students through short- and mid-term study abroad programs, international joint research, and international technical exchanges.
Selected Thesis Topics
Development of Low-Temperature, High-Speed Manufacturing Technology for Ferroelectric Materials with Low Environmental Impact
Development of Chemical Solution Processing Technology for Metal Oxide Thin Film Materials
Development of Novel Ferroelectric Thin Film Materials and Their Application to Micro/Nano Electronics
Catalytic Reaction in Aqueous Solution Using Temperature-Responsive Polymer Micelles
Synthesis of Multidentate Ligands and Hetero-polynuclear Complexes for Highly Selective Catalysts
Synthesis and Reactivity of Organometallic Compounds with Five-Membered Ring Allene Structure
Development and Evaluation of Next-Generation Automotive Fuels Optimized for Super Lean Burn Engines
Chemical Approach to the Development of Carbon Neutral Engines Fueled by Ammonia
Evaluation of Combustion Characteristics of Carbon Circulating Liquid Fuels such as Biofuels and E-fuels
Structural Control of Organic-Inorganic Perovskite Compounds and Solar Cell Applications
Development of Biodegradable Polymer / Bio Ceramics Composites for Artificial Bone Materials
Synthesis of Water-Soluble π-Conjugated Polymers and Evaluation of Their Biomolecular Recognition Behavior
Development of Electricity Storage Device Using Ionic Plastic Crystals
Fabrication of Cellulose Hydrogels and Their Application to Biomaterials
Synthesis of Ion Conductive Polymers and Their Evaluation as Electrolytes
Synthesis and Morphological Mechanism of High Quantum Yield and Highly Stable Carbon Quantum Dots Using Microwave Solvothermal Method
Development of Structure Controlled Proton Conductive Polymers and Their Applications to Fuel Cells
Development of Artificial Leaves Using Organic Inorganic Hybrid Semiconductors
Photoreaction Using Gold Nanoparticle Ionomers
Adhesion Improvement of Polytetrafluoroethylene by Heat-Assisted Atmospheric Pressure Glow Plasma
Development of Adhesive-Free Lamination Method Combining Plasma Treatment and Thermal Compression
Development of Efficient Powder Treatment Method Using Atmospheric Pressure Glow Plasma
Educational Policies
Master's Program

With an aim to foster human resources who can serve the advancement of Applied Chemistry and associated fields and contribute to developing human society and conserving the global environment, the Applied Chemistry Division (Master's Program) sets standards for the skills and knowledge students should acquire before graduation as described below: Those who fulfill the requirements and pass their thesis defense shall be deemed to have acquired these qualities and will be awarded a diploma.

The ability to multidimensionally identify how chemical technologies and substances can impact human society and the global environment, acquired by studying a wide range of disciplines, including natural science disciplines beyond one's disciplinary specialty or interdisciplinary fields covering the social sciences
The expertise that enables one to play an active role at the forefront of Applied Chemistry and associated fields as well as to develop new chemical products and chemical technologies and explore new chemical industry fields
A level of English proficiency that enables high performance in society and accommodates further developments in globalization
The ability to describe and explain one's research in a logical, appropriate and clear way in one's research papers and presentations.

Doctoral Program

With an aim to foster human resources who have acquired high expertise in Applied Chemistry as well as the interdisciplinary competence to comprehensively understand the associated impacts on human society and the global environment, and can thus conduct research and development independently in their field of expertise, the Applied Chemistry Division (Doctoral Program) sets standards for the skills and knowledge students should acquire before graduation as described below: Those who fulfill the requirements and pass their thesis defense shall be deemed to have acquired these qualities and will be awarded a diploma.

The ability to multidimensionally identify how chemical technologies can affect human society and the global environment, acquired by studying not only one's disciplinary specialty, but also a wide range of disciplines, including associated interdisciplinary fields
The expertise that enables one to independently play an active role at the forefront of Applied Chemistry and associated fields as well as to creatively conduct research and development that will contribute to sustainable human evolution and wellbeing
A level of English proficiency that enables one to stand on the forefront of globalization and independently lead international society
The ability to conduct highly specialized and original research, communicate the research findings widely, and complete a doctoral thesis with significant academic value
Master's Program

The Applied Chemistry Division (Master's Program) seeks to cultivate the ability to contribute to the further development of Applied Chemistry and associated disciplines, as well as to the development of human society and global environment conservation, by having students take courses in Applied Chemistry and other divisions and receive research guidance.

Students will take courses in divisions other than Applied Chemistry as well as general science and engineering courses to acquire broad knowledge of disciplines other than their disciplinary specialty
Students will take courses offered by the Applied Chemistry Division, including those associated with Synthetic Organic Chemistry, Polymer Chemistry, Industrial Inorganic Chemistry, Industrial Physical Chemistry, and Environmental and Chemical Engineering, to acquire expertise in these disciplines. Furthermore, they will conduct research on a specific theme; and therefore acquire profound professional knowledge of their theme in a broad context and learn about research procedures, organization and ethics
Students will improve their English proficiency by taking English for Science and Technology and English-taught courses, presenting research outcomes in English, and writing academic papers in English.

Doctoral Program

The Applied Chemistry Division (Doctoral Program) seeks to cultivate the ability to independently conduct research and development based on high expertise in Applied Chemistry and broad knowledge of associated fields, by having students take seminars and receive research guidance

Students will read academic papers and commentaries in interdisciplinary fields other than Applied Chemistry to acquire broad knowledge of these disciplines.
Students will conduct intensive research supported by research guidance provided by faculty; and therefore acquire profound expertise of their theme in a broad context, learn about research procedures, organization and ethics, and submit their dissertation as a culmination of their research
Students will present their research outcomes in Japan and overseas in English, compile and submit academic papers in English, and conduct research at overseas institutions as required; and therefore, they will actively improve their communication skills
Master's Program

The Applied Chemistry Division (Master's Program) seeks students with the following qualities:

Students who have studied the field of Applied Chemistry and are motivated to perform research
Students who possess the standard academic skills in Physical Chemistry, Inorganic Chemistry, Organic Chemistry, etc. required to study Applied Chemistry and pursue research in the field

Doctoral Program

The Applied Chemistry Division (Doctoral Program) seeks students with the following qualities:

Students who are motivated to independently pursue creative research and development in the field of Applied Chemistry
Students with the expertise and English skills required to independently pursue creative research and development in the field of Applied Chemistry
Faculty Members
Noriyuki SUZUKI Professor
Kazuo TAKAHASHI Professor
Masahiro FUJITA Professor
Satoshi HORIKOSHI Professor
Masahiro RIKUKAWA Professor
Kunihito TANAKA Associate Professor
Morgan Leslie THOMAS Project Associate Professor
Yukie YOKOTA Assistant Professor