Master's (Doctoral) Program in Linguistics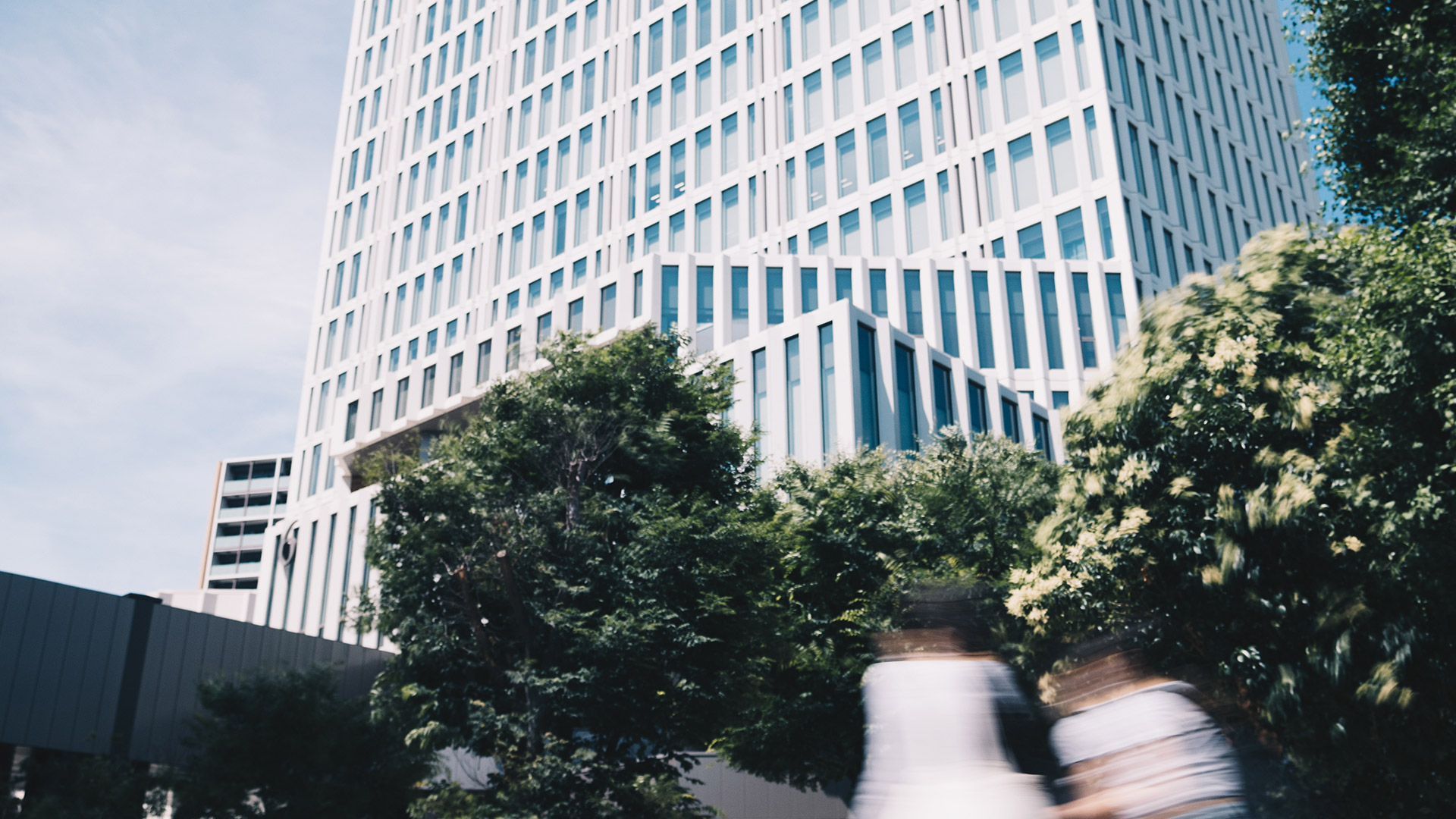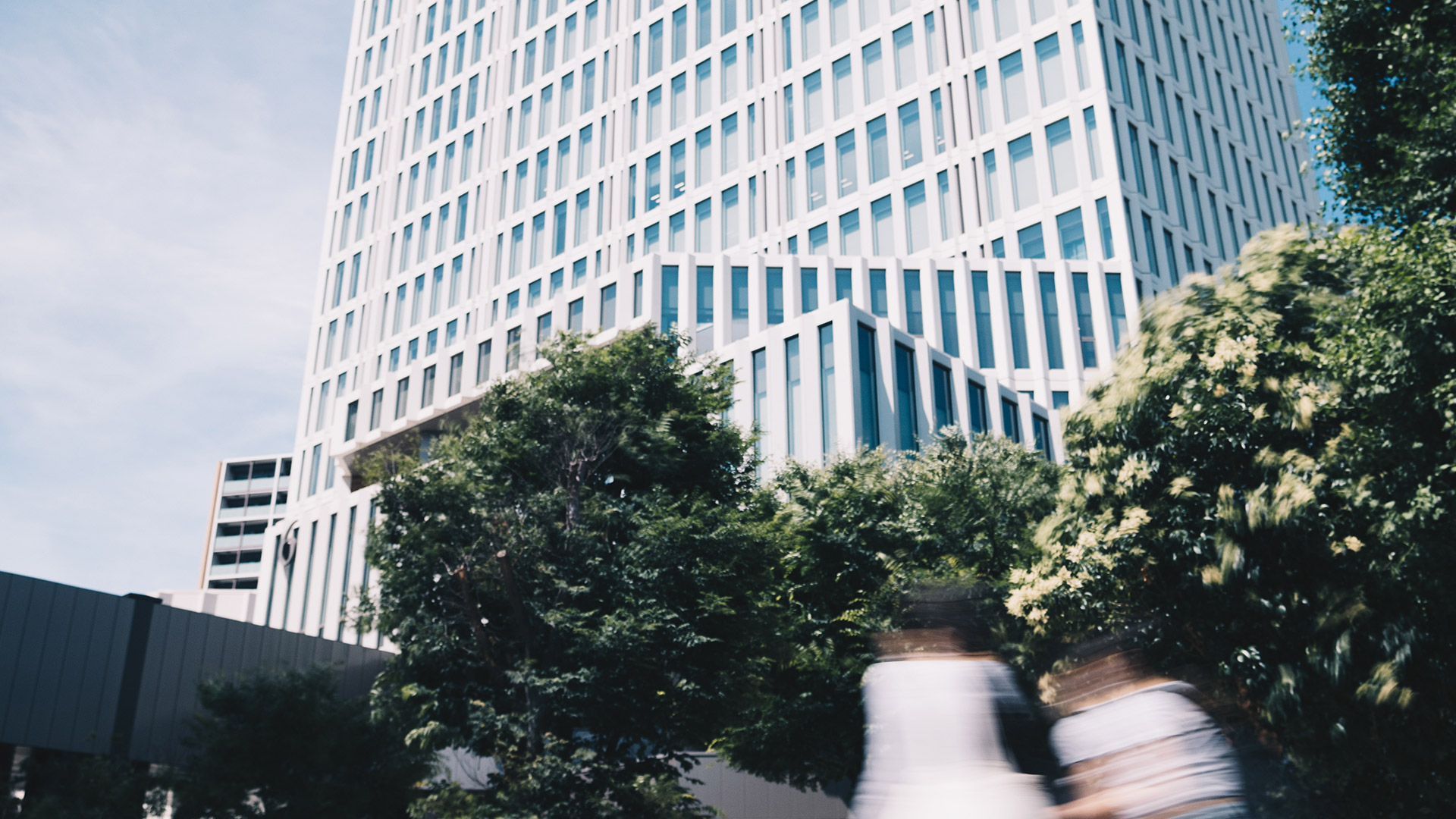 Exploring the nature of humanity based on a multifaceted approach to language research

Linguistic sciences, which have been making rapid progress in recent years, are expanding the range of phenomena to be analyzed and explained, with the potential for further internal breakthroughs. In the Department of Linguistics, students are guided by the belief that the study of the language of their specialization (English, German, French, Hispanic, Russian, Portuguese, Japanese) is inseparable from the study of general linguistic theory.
At the same time, the department is also enhancing applied language research related to general language theory, such as language education and research on speech-language pathology. Another feature of our program is that we have created an environment that provides intellectual stimulation for the development of research by inviting prominent scholars in various fields and accepting outstanding students from Japan and abroad. As a result of these efforts, many of our graduates are active mainly in educational institutions.
Curriculum
In the Master's Course, students learn the basic concepts and methods of linguistics based on their knowledge of their major language, write a master's thesis on a specific area, and acquire research methods and thesis writing skills. The primary objective of the Doctoral Program is to prepare a doctoral dissertation in three years. Entrance examinations are conducted by submitting a research plan and an interview, and selection is based on the appropriateness and feasibility of the content of the plan.
Granted Degree
Master's Program: Masters (Linguistic)
Doctoral Program: Doctor (Linguistic)
Available Teaching Licenses and Subjects
Junior High School Specialized Teacher's Certificate (English/ German/ French/ Spanish/ Russian/ Portuguese)
High School Specialized Teacher's Certificate (English/ German/ French/ Spanish/ Russian/ Portuguese)
*1 Teacher's certificate is only available in the Master's program. It is only available for subjects
In addition, only subjects for which a Type 1 license has already been obtained or for which the requirements for obtaining a Type 1 license have been met can be obtained. Not all subjects can be obtained.
*2 Except for the Speech-Language and Hearing Research Course and the Japanese Language Education Course. In addition, students can obtain a license for only one subject according to their major language.
Program Features
Various Courses are offered
The program offers a wide variety of courses, including the required courses "Founds of Phonetics& Phonology" and "Foundations of Syntax," as well as courses in applied linguistics and sociolinguistics. We nurture researchers with a wide range of backgrounds.
Take courses outside of your area of specialization
In the doctoral program, students can take courses outside of their major field of study in order to deepen their knowledge of their major language and the system of their field of specialization, while at the same time developing observational and analytical skills that are not limited to a specific field of study.
3 courses
Speech-Language and Hearing Research Course
The Speech-Language and Hearing Research Course aims to train leaders and researchers with a broad perspective and rich humanity through subjects ranging from basic theory to clinical practice (therapeutic education and rehabilitation) of communication disorders. By completing designated courses, students can obtain qualifications to sit for the national examination for Speech Language-Hearing-Therapists.
TESOL (Teaching English to Speakers of Other Languages) Course
This course is designed for current English teachers and those who wish to be involved in English education in the future, with the goal of developing more advanced practical skills based on theoretical knowledge of English teaching. All required credits can be earned in English.
Japanese Language Education Course
This course is designed for those who are interested in working in Japanese language education. Students will consider effective Japanese language education while conducting research on Japanese language acquisition. Students may also take other course subjects within the Graduate School. In addition, students can learn through practice as teaching assistants for Japanese language education on campus or as Japanese language instructors for international students. There are also opportunities to interact with students in Japanese language programs at overseas universities.
Selected Thesis Topics of Students
Master's Thesis
Flashcard Format Strategies for Vocabulary Retention: Effects on Stuents' Learning of Nouns and Verbs
Comparing the Efficacy of Different Feedback Timings in a Focus-on-Form Lesson
On the Status of Clause-Initial for in English Infinitival Clauses
Native-speakerism and Authenticity: An Analysis of Japanese Approved Textbooks Aimed at Junior High School Students
Investigating the effect of teacher and student translanguaging on the participation of Japanese EFL learners: Exploratory action-research of CLIL in Japan
Using Shadowing with a Communicative Task: An Exploratory Study
Raising Young Learners' Metacognitive Awareness: Its Effects on Language Proficiency and Attitude Towards Learning English
The Influence of Adapted and Unadapted Versions of Listening Materials on the Learner's comprehension – the Case of Myanmar Students Learning English as a Foreign Language at Higher Education
Examination of Authorized Junior High School Textbooks in Japan in Light of Second Language Acquisition Research
Effects of One-on-one Online English Lessons on L2 Motivation in a Japanese Secondary School Context
Effective of Incidental Vocabulary Acquisition through YouTube Stories – The Case of Myanmar Primary School Students Learning English as a Foreign Language
A Study of Chunking in Kanji Writing – Comparison among Kanji and figures –
A New Perspective on Articulatory Development – From the Perspective of the Mora Establishment Process
Current status of communication using the Internet for people with aphasia and its support
Topic Development in Conversations with People with Dementia
Tone Tendencies in Conversation – A Comparison of Stutterers and Non-Stutterers
On the dissimilarity of onomatopoeia for pain in different body parts
How Chinese Learners of Japanese Understand the Meaning of "Yohodo" and "Yoppodo" – Based on Corpus Analysis and Questionnaire Survey
A Study on Chinese JSL Learners' Expressions of "Expressions of Dissatisfaction
A Study of Gratitude Expression among Chinese Students in Japan: Focusing on the Use of Gratitude Strategies and Their Acceptance by Native Speakers.
Factors Affecting Language Fluency Tasks in Aphasics – Differences in Noun and Verb Presentation, Psycholinguistic Factors
The Bidirectionality of Pragmatic Transition in Chinese Learners of Japanese – Reinviting Behavior
The Reason for Motivation and Classroom Environment in the Formation of Motivation to Communicate in Japanese – A Study by Students Majoring in Japanese at a University in China
An interview study on cochlear implantation in persons with unilateral hearing loss – Focusing on the process leading to cochlear implantation and the effectiveness of cochlear implantation
Dorctor's Thesis
Functional Parametrization Hypothesis in the Minimalist Program
Measuring Plagiarism Knowledge: Development and Validation of an In-class Assessment Tool for Japanese L2 Academics Writers
The Effect of Explicit/Implicit Instruction on the Acquisition of Japanese Compound Verbs – Acquisition Process from a Usage-Based Approach
Educational Policies
博士前期課程

本課程では、言語という人間の最も根本を成す能力を探求することにより、本学の設立目的及び使命を果たそうとする人材の養成を目的として、学生が修了時に身につけるべき能力や知識を次のように定めています。修了要件を満たし論文審査に合格すれば、これらを身につけたものと認め、学位を授与します。

幅広い言語学の分野から自らの専門領域を確立させるため、初年度より各々の分野で所定の科目履修をすることにより得た、言語研究の現状理解と方法論
解決すべき問題を研究課題という適切な形式で問う力
問題解決のために最も適切なデータ収集、および分析を行い、意味のある解を見つけ出す力
言語学の基礎概念と方法論を広い視野に立って身につけ、学究的な思考方法を学び、特定の専門領域を究明する力
結果の意味づけができ、専門性を活かして社会に貢献する力

博士後期課程

本課程では、言語という人間の最も根本を成す能力を深くかつ広く探求することにより、本学の設立目的及び使命を果たそうとする人材の養成を目的として、学生が修了時に身につけるべき能力や知識を次のように定めています。修了要件を満たし論文審査に合格すれば、これらを身につけたものと認め、学位を授与します。

博士前期課程で身につけた専門領域での方法論と知識をもとに、オリジナリティのある研究を行い論文にまとめる力
独力で高度の研究を遂行することができる学究的能力
言語学および関連諸科学に関する高度に専門的な理論および方法論に熟達した自立した研究者として、国際的なレベルで認められるような学術論文を完成させる力
博士前期課程

本課程では、ディプロマ・ポリシーに沿って、言語を学術的に深く考察するよう、以下の趣旨を盛り込んだ科目によってカリキュラムを編成しています

専門の如何にかかわらず言語に関する基礎的な知識を修得する。そのために各コースにおいては以下の科目を必修科目と指定しており、できる限り1年目で履修させる。1) 言語学一般-音声学・音韻論基礎、統辞論基礎 、2) 言語聴覚研究-言語聴覚障害学特論、言語聴覚障害研究法B(実験計画法)、言語聴覚障害研究法D(文献講読)、3) 英語教授法-Introduction to TEFL in Japan、Second Language Acquisition、Introduction to Linguistics、4) 日本語教育学-日本語教育文法Ⅰ、第二言語習得Ⅰ、言語・文化・社会、日本語教授法概論。
英語、ドイツ語、フランス語、イスパニア語、ロシア語、ポルトガル語の6学科に合致させた形で各言語に関する音声、音韻、統辞法、意味、文体、歴史に関する科目を開設する。
上記の必修科目および他選択科目を履修することにより、各コースにおいて専門的なテーマを追求するために必須となる理論的知識、理論を応用する能力、問題解決能力、批判的思考能力、適切なデータを収集分析解釈する能力、個々のデータから一般化し理論を構築する能力を修得させる。

博士後期課程

本課程では、ディプロマ・ポリシーに沿って、言語を学術的に深く考察するよう、以下の趣旨を盛り込んだ科目によってカリキュラムを編成しています。

音声学・音韻論を含む理論言語学、言語聴覚障害学、応用言語学のうちから特定のテーマを選び、それについて特定の教授の個別面談に基づいた論文指導を受けさせる。
各自の専門分野の研究を深化させると同時に、関連分野の知見も取り入れ、専門的教養・学識を高めて独創的な研究を行わせる。
入学後2年次に資格試験を受け合格し、さらに2編の論文を査読付きの学術雑誌に掲載することを必須とする。
主として指導教員から研究指導を受け、必要とされた言語学専攻で開設されている科目を履修させる。
博士前期課程

本課程は、次のような資質を持つ学生を求めています。

言語に関する次のいずれかの分野に学術的な関心をもっている学生。理論言語学、個別言語学(英語、ドイツ語、フランス語、イスパニア語、ロシア語、ポルトガル語、日本語)、応用言語学、言語聴覚障害学、英語教授法、日本語教育学。言語聴覚障害学専攻希望の場合には言語聴覚士の国家試験受験資格取得を目標としてもよい。
当該専門分野における学識および教養を高める意思があり、独自の研究成果を挙げ、社会に還元する意思をもっている学生
理論言語学、個別言語学、応用言語学、英語教授法を専攻する学生は修士論文を外国語(日本語教育学では外国人学生の場合、外国語としての日本語)で作成することが要請されるので、この要件で修士論文を完成するに足る外国語能力を有している学生

博士後期課程

本課程は、次のような資質を持つ学生を求めています。

博士前期課程での研究にもとづき、博士論文として研究する方向性を明確に有している学生
各自の専門分野の研究を深化させると同時に、関連分野の知見も取り入れ、専門的教養・学識を高めて独創的な研究を行う学生
学会発表や学術雑誌に投稿し、自力で研究を遂行する実力を身につけ、在学期間中に学位取得を志している学生。学会発表や学術雑誌に投稿し、言語運用能力も含め自力で研究を遂行する実力を身につけている学生