Days in Myanmar overwhelmed by students with ethnic pride and the spirit to carry their country on their shoulders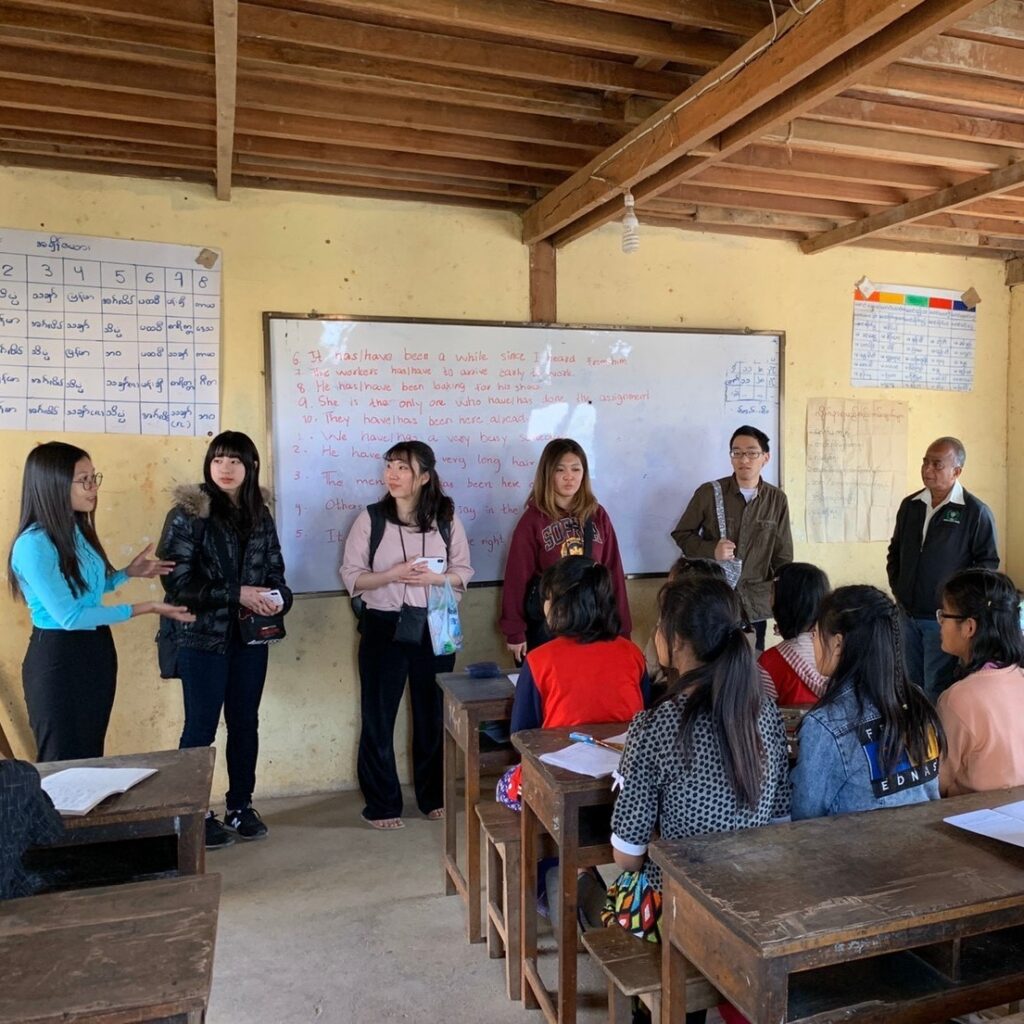 Every year, many Sophia University students study abroad in countries all over the world outside of Japan. How did they manage to find their way through the differences in languages, cultures, and lifestyles? Here are some voices of students who studied abroad.
These 10 days were a great opportunity to witness the fundamental transformation of society while experiencing the vivid daily life of people passing through the marketplace. I learned about country's overview, history, and policies from various perspectives at various public institutions. Furthermore, I also had interactions with students from elementary school to graduate school at a variety of educational institutions, including public and private, urban and rural, and monastery schools and Jesuit schools.
What struck me the most was people's passion for learning. I was stunned to see how people are desperate to seize educational opportunities, recognizing the value of investing in their own education. Looking back at the opportunities available in Japan that I was fortunate to have, I was struck by the feeling of running far behind them as a student.
I was also impressed by the site of JICA's involvement in the revision of primary education textbooks. It was intriguing to see the background process that could create the future norm for all the people of Myanmar being carried out under the cooperation of Japan. At the same time, witnessing a scene that could only be seen at this time gave me the inspiration to continue pursuing Myanmar in my own way in the future.
Everything in Myanmar was new and everyday was an adventure. I believe this was why I was able to interact with the local people on a deeper level in many situations. Sharing discussions with the students who feel responsible for the development of their culture and country gave me the valuable experience of questioning the present stagnant Japanese society.