"Enjoy being undecided about your career," the words resonated with me during my internship in the Philippines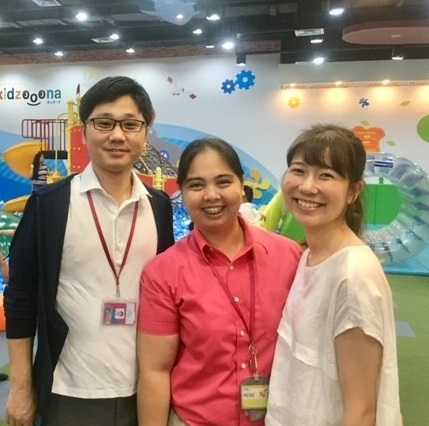 Every year, many Sophia University students study abroad in countries all over the world outside of Japan. How did they manage to find their way through the differences in languages, cultures, and lifestyles? Here are some voices of students who studied abroad.
I participated in a 10-day internship program at AEON Fantasy Co., Ltd. at its local subsidiary in the Philippines. I was assigned to the Global Product Development Department for my domestic internship, where I worked using actual data to increase product sales in Malaysia. This business experience gave me the opportunity to get a solid grasp of the job. During my internship, I was able to gain insights into the global workspace through working with my seniors.
Not only could I understand the appeal of the entertainment industry, but also I gained the following two things. First, I have a vivid sense of working overseas. Great products from Japan are being used all around the world, and this success results from the hard work of the local staff. It certainly inspired me to set my heart on also having such impact.
Second, I have a philosophy of "work." This was a chance for me to ponder the value of work, the role it has in our lives and what we can gain from it. It was truly a valuable experience to be able to discuss my future with employees. My goal is to make the most of what I have learned in job hunting. I would like to keep in mind the words of one of the staff members at headquarters: "You should enjoy being undecided about your career." I would like to take my time and value the journey ahead.