Three weeks in the U.S. that allowed me to grow beyond fear of mistakes and embarrassment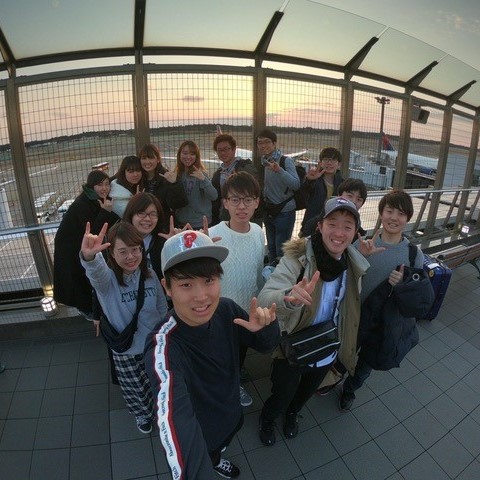 Every year, many Sophia University students study abroad in countries all over the world outside of Japan. How did they manage to find their way through the differences in languages, cultures, and lifestyles? Here are some voices of students who studied abroad.
Since I was a high school student, I wanted to study or to proceed to graduate school overseas. However, I was too anxious about studying abroad long-term without having any exposure to English in a science-related field, so I decided to participate in this program as a first step.
The University of North Carolina at Charlotte (UNCC) program I participated was a program for science students, in which one international student and one local student were paired as pen-pals. All of them are interested in Japan, and some of them can speak Japanese, enabling us to learn each other's language, an extremely valuable experience for both of us.
I became friends not only with my own pen-pal but also with the pen-pals of my friends who participated in the program together, and we had a great time, not only visiting tourist attractions such as shopping, downtown, and beaches, but also going to other places where local students often visited. Unlike traveling simply with Japanese friends, it was refreshing to encounter a situation where I had to interact almost entirely English, which was also extremely beneficial.
I often found myself being able to do things that I would be shy to do in Japan, but perhaps being in a "land of freedom," felt like it was OK there. I put aside my shyness and spent these three weeks fully for my personal growth, which was a very valuable experience for me. When I left Japan, I was only hoping to learn to speak a little English during my three weeks there, but I was able to break free of my own shell and gain new ways of living that I would not have been able to experience if I had only stayed in Japan. Now I can say that if travelling alone is a concern, go with a friend, or if you have other worries, go anyway, and get rid of them, it is all worthwhile. Definitely my experience was entirely worthwhile!