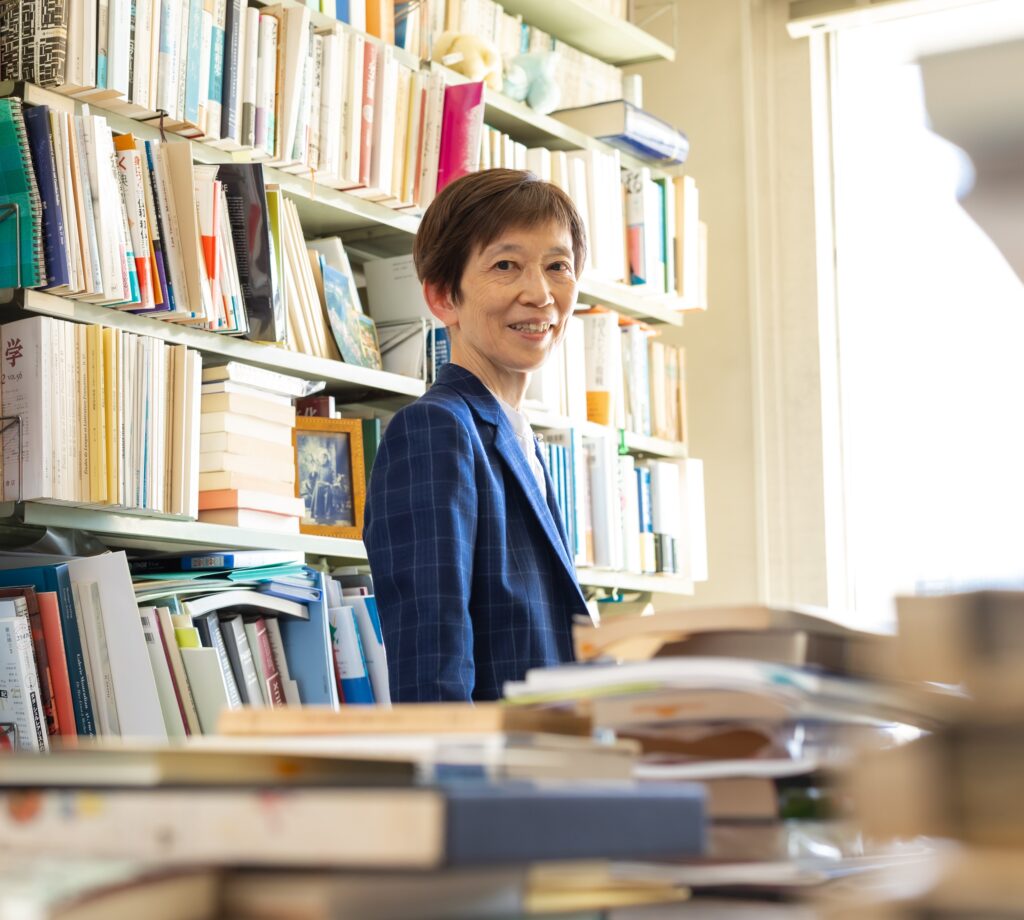 Faculty of Humanities Professor Atsuko Nagai's focus of research is the artists of Surrealism, considered one of the greatest artistic movements of the twentieth century. She examines modern French literature through the lens of Surrealism. She is also interested in other French-speaking countries around the world.
The images that spring to mind when thinking about French culture are likely to be along the lines of opera, ballet or fashion, but literature is just as familiar the world over. French literature has a history that dates from the eleventh century through to modern times, but the focus of my research is with the artists of Surrealism, considered one of the greatest artistic movements of the twentieth century.
While the term Surrealism stems from the word "surreal," it does not have the detached-from-reality meaning that the name implies. Translated as "super-reality" in Japanese, Surrealism is a concept that aims to depict inherent human desires and the world of the unconscious, liberated from underlying morals and aesthetics, free of restrictions.
New perspectives by carefully studying artist concepts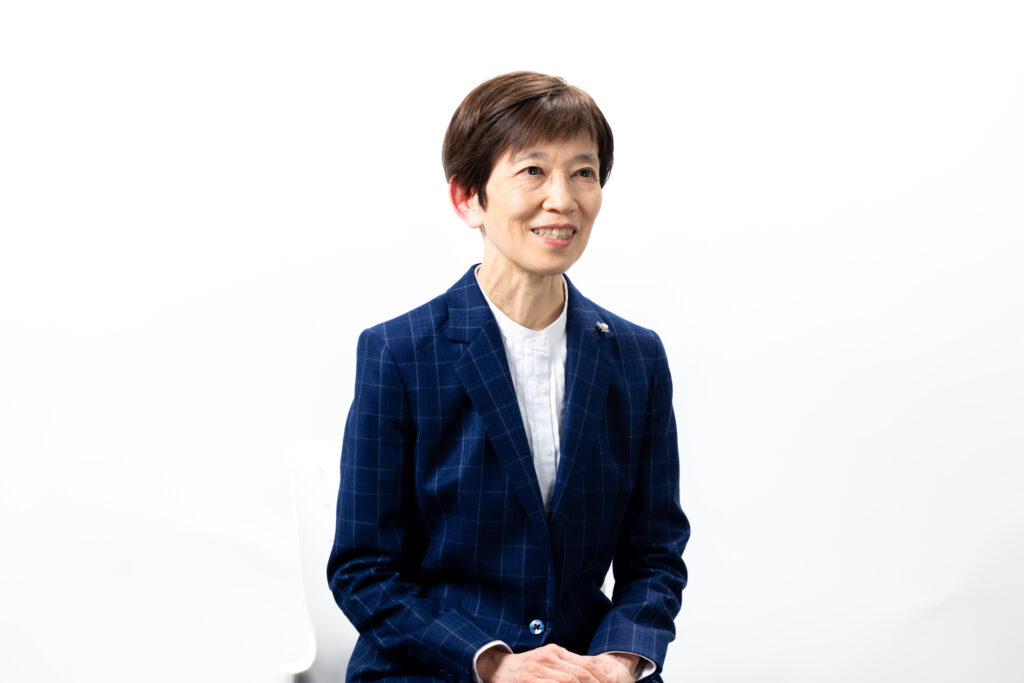 A large number of surrealist works are notable for depicting society through an unconventional lens. With the increase in censorship in the 1930s as society began gearing up for war, many works can be viewed as precursors to modern feminism and gender-related issues, including male artists who portrayed women as "people" instead of females, as well as female artists who wrote asexual poems.
One of my roles is to understand and communicate the challenges faced by Surrealist artists, such as Claude Cahun and the writer and sociologist, Jules Monnerot, both of whom occupied unique positions within the surrealist realm.
Cahun lived with her female partner, but this seemed to make it difficult for men involved in Surrealism to approach or work with her, as they generally viewed women somewhat as goddesses. Monnerot was from Martinique, an overseas department of France located in the Caribbean Sea, but he refused to be associated with exoticism—even still, he was unable to find his own place amongst intellectual circles in Paris.
Carefully reading literary works to decipher the thoughts of the writer who penned them is not the only interesting aspect of studying French literature—coming across different perspectives or new ways to interpret their meanings is also rewarding. Works often depict in their core themes the struggles that people need to overcome in life; graduates tell me: "I finally found out and understood the true meaning of some art works when I found myself struggling in the working world" or "Different perspectives have really opened my eyes." I certainly think that learning is a form of sustenance, and gives us the energy to thrive.
Broadening horizons to other French-speaking regions
The focus of my research even includes figures like Jean-Paul Sartre, who was a harsh critic of Surrealism. Reading the works of such literary critics provides a way to gain an insight into both sides, and allows for an even greater understanding of Surrealist thought.
More recently, I have expanded the scope of my studies to include folk stories and proverbs from French African countries. French is a language spoken in regions around the globe, and indeed Francophone literature is an academic field that is studied the world over. I also include the works of Japanese writers influenced by Surrealism as part of my research, and I am preparing to publish a collection of Japanese surrealist poems in French. While this is still a relatively new field of study, I think it is vital from an academic perspective to raise awareness of more unknown works in Japan and overseas, forming a sort of bridge between France and Japan.
Long before the globalization trends of today, French literature had covered a range of fields viewed from a broad scope of perspectives, and has long been influenced by global affairs—while also in turn having an impact around the world. Focusing on French literature gives you a way of interpreting and contemplating various matters, and this is a skill that is ever so important in this day and age—French literature is truly an academic branch that brings so many advantages.
The book I recommend
"Le Rivage des Syrtes"(The Opposing Shore)
by Julien Gracq, translated by Motoo Ando, Iwanami Shoten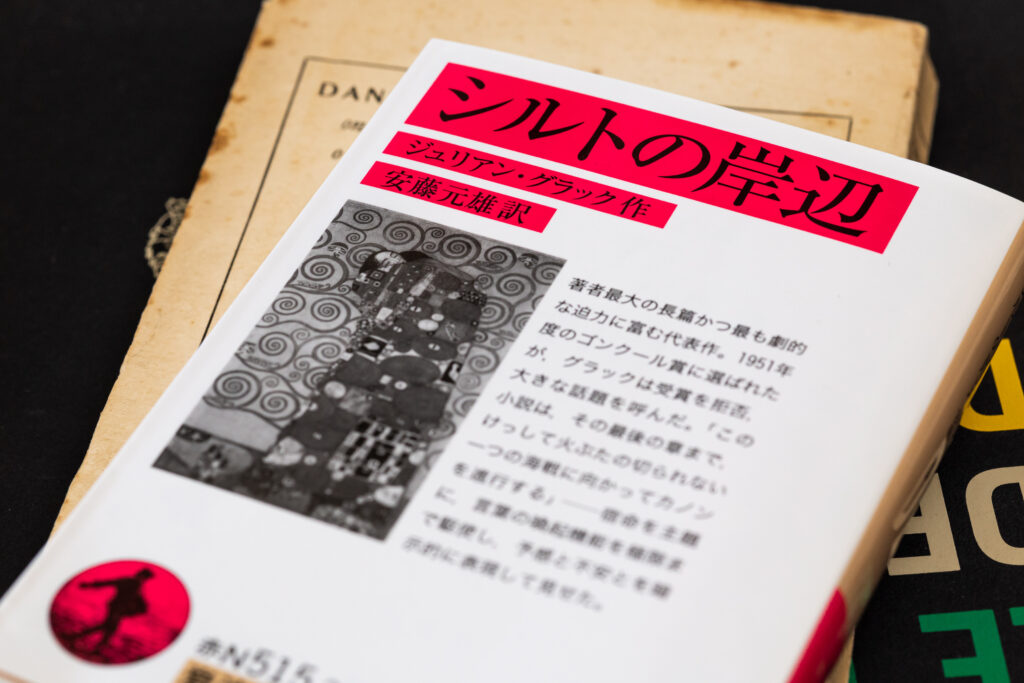 This is a novel depicting the destiny of a young man assigned to a coastal fortress, watching over the enemy on the opposing shore during a stretch of uneasy peace. In my second year of university when I outlined my thoughts on the novel to my teacher, I recall that I was overjoyed when being told "Gracq is the ideal author to spend a lifetime studying."
Atsuko Nagai

Professor
Department of French Literature
Faculty of Humanities

Graduated from the Department of French Literature, Faculty of Humanities, Sophia University, and withdrew from the Doctoral Program in French Literature to take a position of assistant professor at Gifu University. Later completed a Ph.D. in French Literature at the Université d'Angers Graduate School, Division of Humanities. Held positions as assistant professor at Gifu University, assistant professor at Sophia University, and her current position as professor from 2003.