The practical applications that lie within the field of data science are limitless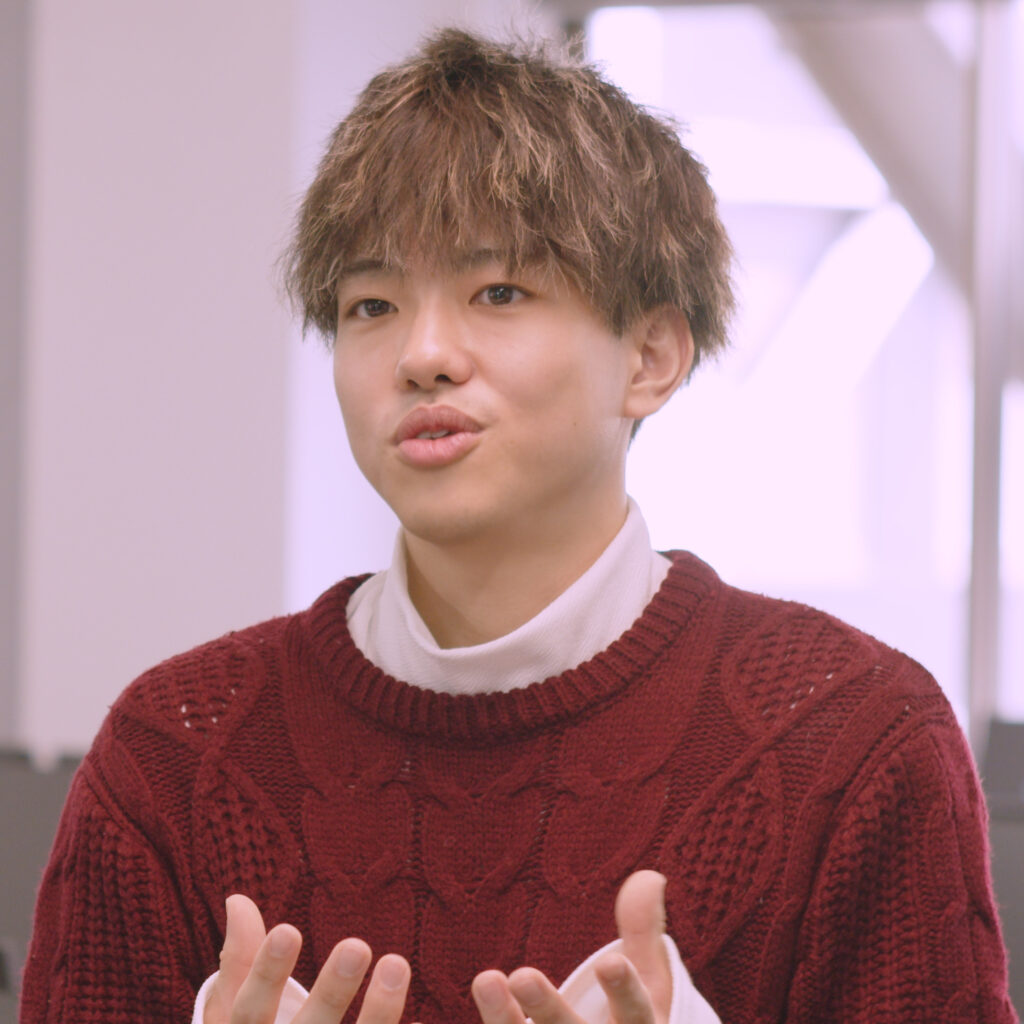 Tatsuki Ooike, a fourth-year student in the Department of Information and Communication Sciences, says, "I provide information on YouTube to make it easier for people from all walks of life to develop an interest in data science." His passion for data science and educating others has led to him sharing his expertise in an easy-to-understand way on YouTube while working hard on achieving his own goals of attending graduate school.
Learning to love what I'm good at
I applied to the Faculty of Science and Engineering for the simple reason that I thought it would be cool to be able to make full use of computers. It was exciting to imagine myself being proficient in typing and programming, and learning these skills would expand my career options. But to tell the truth, I liked studying English more than math in high school. Compared to English, I felt that math was nowhere near as practical, but I was better at math than English. I thought that if I could develop the ability to make practical use of mathematics, I could become both "good at" and "fond of" mathematics, so I became interested in a career centered around math.
In the fall semester of my first year, I discovered the data scientist profession. At the time, the term "data science" reminded me of artificial intelligence, big data, and programming, all of which are hot topics today. With these images in mind, I decided to specialize in data science.
At the same time, I continued to study English by participating in the English Speaking Society club. English is indispensable for obtaining the latest findings from overseas papers and conducting research. In addition, a high level of English proficiency will lower the hurdles of challenging international academic conferences. It was difficult when the COVID-19 pandemic forced our clubs to meet online, but we were able to continue our activities through trial and error.
By collaborating with students who have completely different fields of study and careers to pursue, I gained the ability to organize and support others. Through discussions and debates on themes that students in the Faculty of Science and Technology would not have come up with on their own, I was able to cultivate a flexible way of looking at things and thinking.
The joy of studying data science lies in its practicality and applicability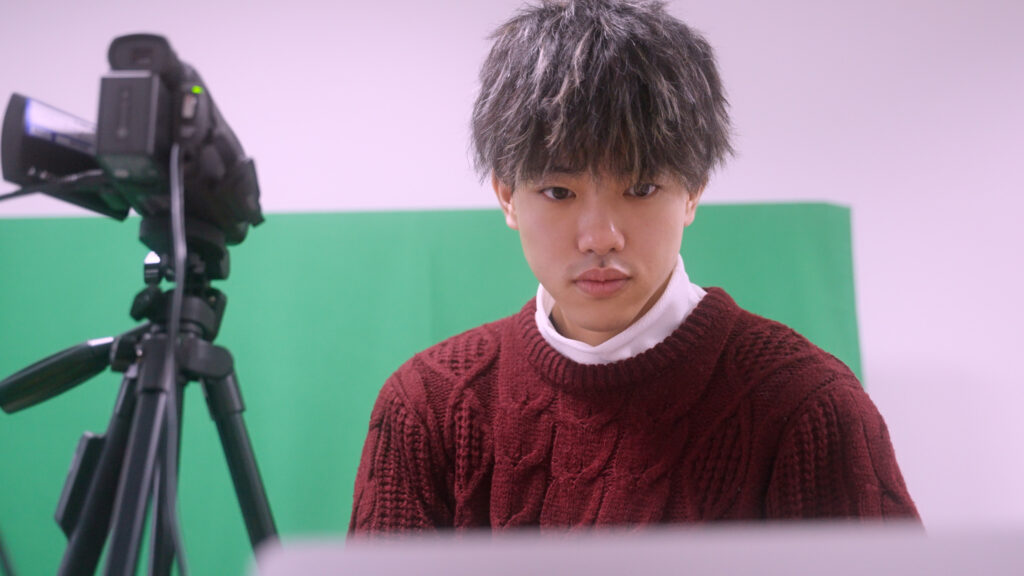 Some students who specialize in data science in the Department of Information and Communication Sciences may focus on a single specialization. However, for me, the appeal of data science is that you can study a vast range of fields, which allows me to apply my knowledge and skills to more situations. For example, it's very interesting and practical to analyze data on customer purchase history and characteristics for use in corporate decision-making. This data can even be applied to exciting projects in the future, like the advancement of automated self-driving vehicles.
At Sophia University, where the campus is concentrated in one location, it is easy to take classes that interest both science and humanities majors. I studied a wide range of subjects while being a student at the Faculty of Science and Technology, which expanded my areas of knowledge. When I learned that data science could also be applied to game theory in economics and survey data analysis in psychology, I was surprised at its high applicability. When I learned about intellectual property rights in a general education class, I wondered if the programs I had written and the systems I had created could be considered intellectual property.
Another great part of the Faculty of Science and Technology is the small laboratory system. It's a lot of fun to exchange ideas every day with students who have similar interests to me. The professors are also very friendly, and I can talk to them whenever I have questions. I am very happy to be able to deepen my understanding of different subjects through casual discussions without being told, "don't ask that question" or "figure it out on your own."
As a YouTuber, I am learning to communicate while supporting others' learning
I originally started as an instructor on technical websites, but while I was attending university, I started a YouTube channel as part of my course activities. The field of data science is vast, so it is common for me to pick up books with entirely different content from what I had planned to learn. Based on my own experiences, I provide information on YouTube to make it easier for people from all walks of life to develop an interest in data science, covering topics like what the different fields are, and which one to choose to learn the specialty they want to deepen.
If you practice what you learn in the Department of Information and Communication Science on a regular basis, you will be able to acquire the ability to communicate your knowledge and experience to others in an easy-to-understand manner. This is mutually beneficial, as teaching others has deepened and solidified my own knowledge. Gaining these communication skills has also been helpful in job hunting and research activities.
After graduation, I would like to go on to graduate school to build a foundation for my future career while continuing to help others by sharing information on YouTube and other similar websites. I would like to learn more about the technical aspects of data science and further develop my abilities to get the career I want to pursue. After that, I am still deciding whether I want to pursue a research position or be involved in practical analytical work. However, I would like to consider doing both instead of just one or the other. For now, I am looking forward to spending the next two years furthering my love of data science.
※Please note that the content of this article is subject as of February 2022