The importance of being open to exploring life's possibilities from every angle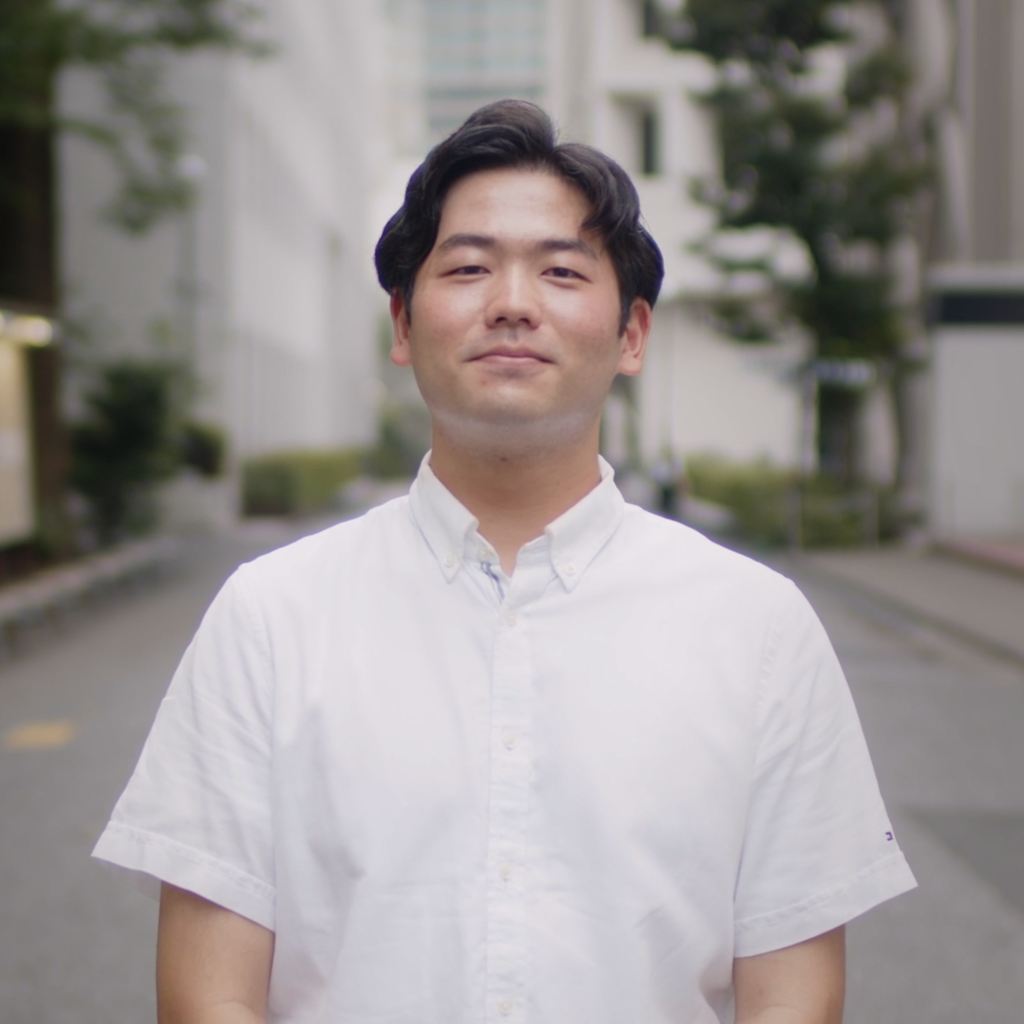 Yasuchika Suzuki, a fourth-year student in the Department of Legal Studies of the Global Environment, has taken an unconventional path that leads to achieving his childhood dream of becoming a pilot. "At first glance, this profession seems unrelated to studying law, but my two passions are connected in a way that makes sense to me."
Inspired by the beauty of the ocean while vacationing in Hawaii to enter the Faculty of Law, Yasuchika's undergraduate studies have reminded him to remain curious and apply his learnings to a wide range of topics.
Earth's natural beauty was the inspiration to study the law
When I went to Hawaii with my family many years ago, I was struck by how beautiful the ocean there was. Even though it was the same ocean I was familiar with in Japan, it felt completely different. Researching the reasons for this stark contrast led me to discover there had been conscious efforts in Hawaii to preserve the beauty of their ocean that didn't exist in Japan, including prohibiting activities like interacting with sea turtles, banning the use of sunscreen on the beach, and drinking alcohol.
From this point on, I began to believe that laws play a vital role in protecting the environment by restricting destructive behavior. Then, in my search for higher education, I found the Department of Legal Studies of the Global Environment at Sophia University. I still remember how my heart was instantly drawn to the department when I discovered its existence, as it combined my two passions, the environment and law, into one specialized area of study.
Since we all share one global environment, I believe that environmental issues are problems for the entire planet. Sophia University's Faculty of Law has three separate departments: Law, International Legal Studies, and Legal Studies of the Global Environment. Being able to take classes from all departments enhanced my studies, and allowed me to learn laws that covered international relations.
I came to the realization that in order to solve global environmental problems, it is not enough for one country to do its best – it is of utmost importance that the entire world is involved in the process.
Additionally, I also acquired the ability to consider different topics from multiple angles; a skill I learned through studying the complex topic of solving environmental damage that spans multiple countries, and by having international students share laws and cases from countries other than Japan with me.
Perhaps the biggest change I've experienced since enrolling in university has been my attitude toward environmental considerations. Before, I thought the government simply didn't care about the environment. However, after taking a class called "Special Lecture on Corporate Environment" I learned that economic activities and environmental considerations are contradictory, and I have now come to recognize the importance of striking a proper balance between the two. Finding this balance is the key to creating a sustainable world.
Tackling environmental issues to create a better world for everyone
Solving environmental issues is not a pursuit often undertaken in self-interest. Those that attempt to solve the problems of our environment do not do so for personal gain, but rather for the good of all humankind. They hope to protect the beauty of our earth so that people around the world can live healthily and happily.
I have come to share this view after having studied under Sophia's educational spirit, "For Others, With Others." Needless to say, my interest in environmental issues has deepened during my time in the Department of Legal Studies of the Global Environment.
Recently, I have been particularly interested in the issue of decreased population in my hometown. I am originally from Yokosuka City in Kanagawa, and when I returned to my hometown for the first time in a while, I found that it lacked an air of energy.
This inspired me to research what could be causing this feeling, which led to the discovery that the population has been gradually decreasing over the past several years. In all of Japan, my hometown had the largest population outflow numbers, even when compared to areas that had been devastated by earthquakes.
Without people, a city cannot survive, so to help preserve my beautiful hometown, I am participating in a seminar that deals with city planning laws to try and answer the questions that can stop the outflow of residents.
Being involved in a seminar like this allowed me to develop my "legal mind," which is the ability to think about topics from a legal perspective – a critical skill in the Faculty of Law. We worked in teams, but coming to a consensus opinion is not possible unless we identify issues by thinking objectively and logically.
Practical education is essential for realizing goals in all aspects of life
Over the past four years, I've had the privilege of working with a diverse group of people that have different ideas and values from my own. With the campus' intimate size, it naturally brings people closer together. Communication happens effortlessly, and I often meet up with friends and professors for discussions on Main Street.
Having the opportunity to connect with students from other faculties and departments through classes and club activities was another important experience for me in broadening my perspective.
Through these experiences, I was reminded of the importance of having a sense of curiosity. My fellow law students and I, while working hard in our legal studies, are also interested in a wide range of activities outside our area of study. In fact, some of my classmates became certified meteorologists, and others entered medical school after graduating from the Faculty of Law.
I think it is important, both in the practice of law and in one's own life, to be proactive in exploring possibilities from multiple angles without letting preconceived ideas get in the way.
After graduation, my dream is to become a pilot. At first glance, this profession seems unrelated to studying law, but my two passions are connected in a way that makes sense to me. Just as a lawyer applies the most appropriate law to solve a problem, a pilot identifies the best route or method of flight from a wide variety of routes to reach their destination.
Since both require logical thinking and problem-solving skills, I believe that what I have learned in law school for the past four years will be useful in realizing my childhood dream.
※Please note that the content of this article is current as of August 2021