Graduate Program in Science and Technology/ Mathematics Division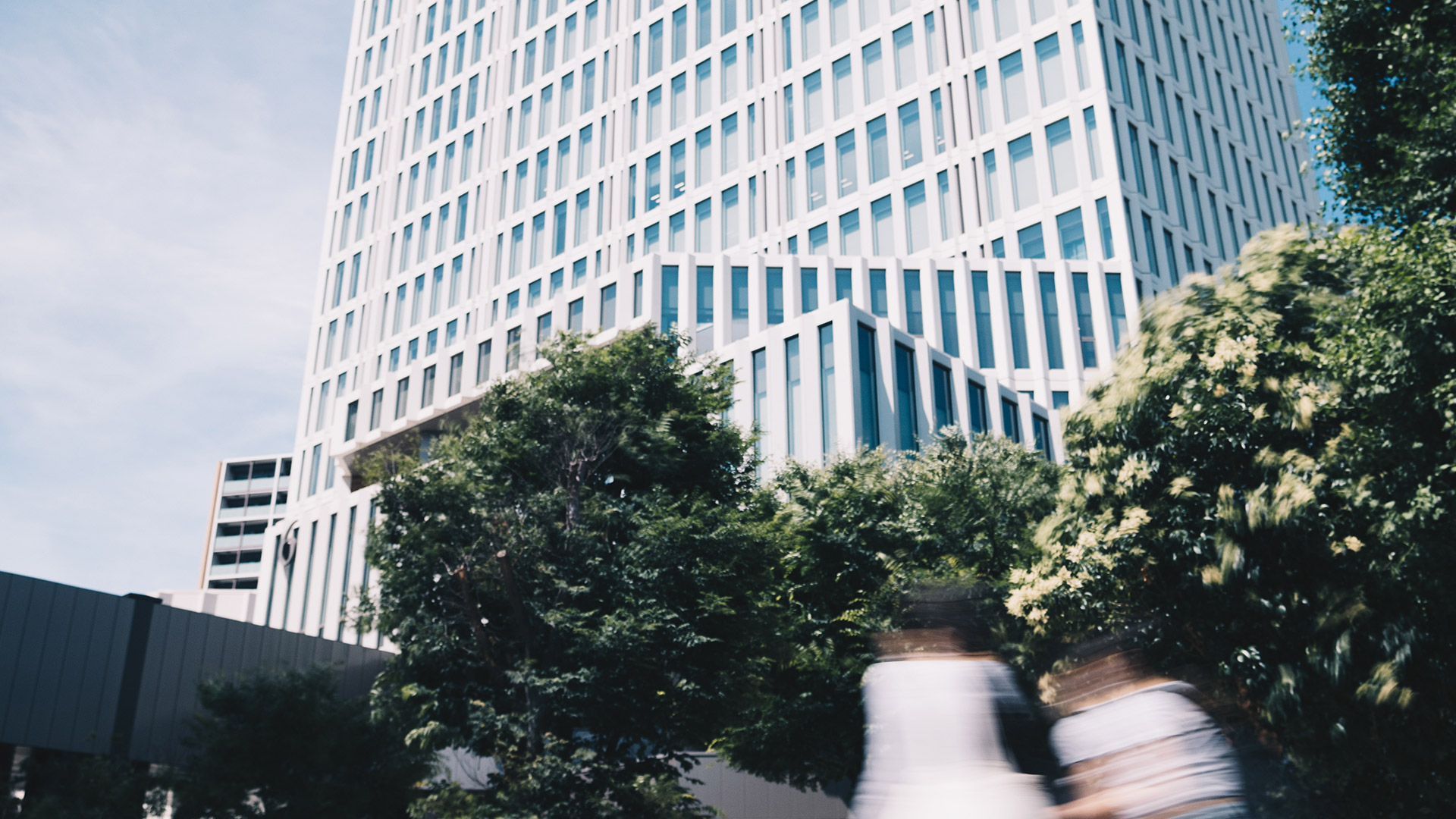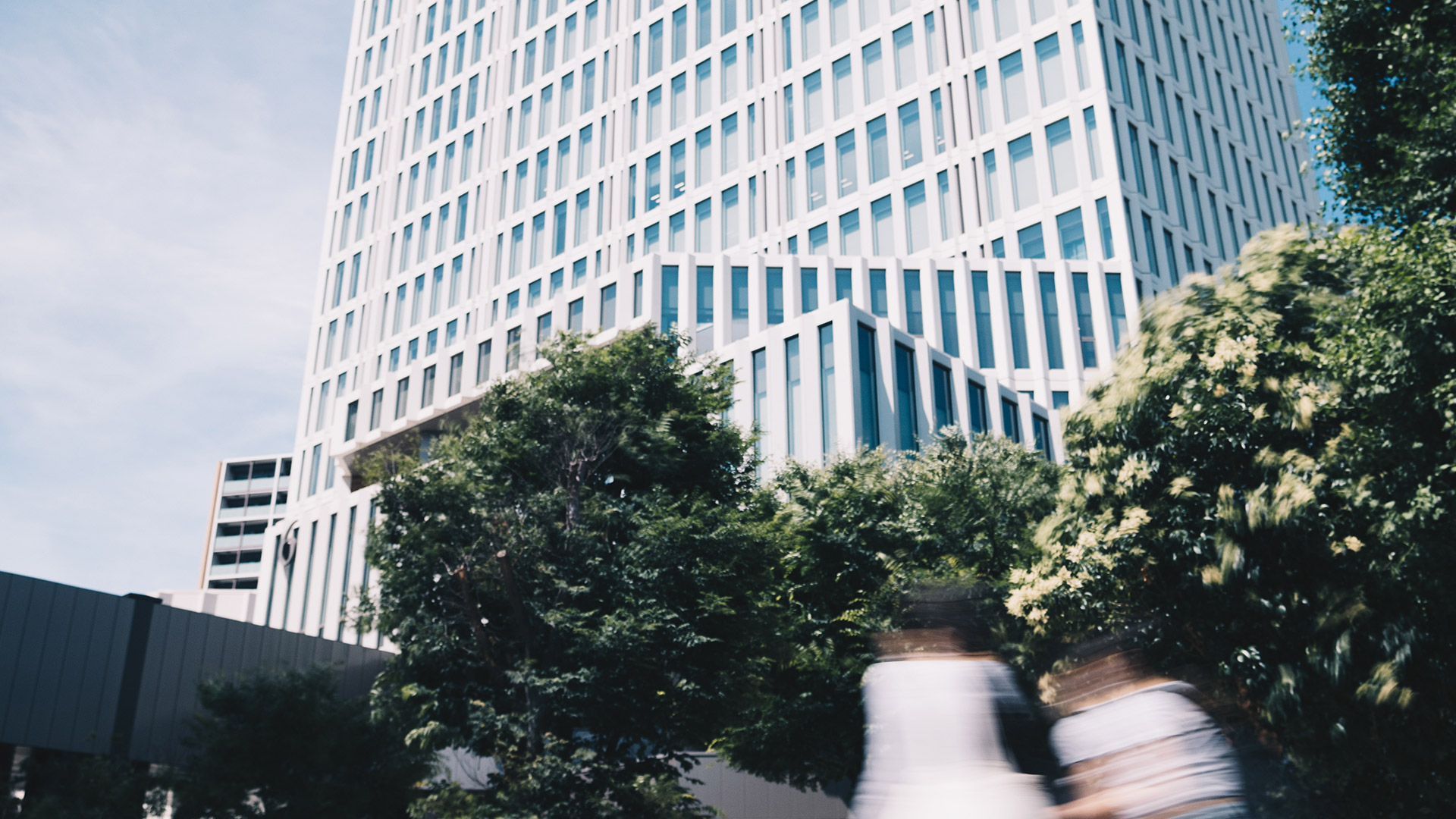 Learn the Mathematics of the Times, Advance your Inquiry, and Apply to Society
We believe that the Mathematics Division not only provides a rich environment for studying and researching mathematics but what is more important is to actually conduct research activities of students' own problems, solve them, and present their findings to the public. The joy of solving a problem after much thought is priceless, we hope this will be your experience during your time at Sophia University.
The career paths of graduates of the Master's Program, including the former Graduate Program in Mathematics, used to be advancement to the Doctoral Program, teaching at junior high/high schools, finance, insurance, etc. However, in recent years, as society's need for experts in mathematics have become greater, many graduates have been employed in companies in a wide range of industries. In addition to this, many graduates of Doctoral Program aim to work as researchers and many graduates have gained employments at universities, National Institute of Technology, and other institutions throughout Japan.
Curriculum
The Mathematics Division provides instruction with the "Mathematics Seminar" as the center of education and research. At the very beginning of the seminar, each graduate student reads and present a basic research paper or a technical book. However, once they decide their own research theme, they instead present the progress and results of their research. During this process, students also receive research guidance from their academic supervisors or faculty members, thus providing an important opportunity for students aiming to complete their thesis. In addition, students study specialized topics through lecture courses. This enables the students to link the basic mathematics learned in undergraduate courses with current cutting-edge research, making it possible for them to apply to their own studies.
Degrees Conferred
Master's Program: Master of Science in Mathematics
Doctoral Course: Doctor of Science in Mathematics
Available Teaching Licenses and Subjects
Junior High School (Specialized; Mathematics, Science)
High School (Specialized; Mathematics, Science, Industry, Informatics)
※Only Master's Program students are eligible to obtain a teaching license. In addition, only subjects for a which a Type 1 license has already been obtained or for which the requirements for obtaining a Type 1 license have been met can be obtained.
Program Features
Polite Research Guidance
The average number of graduate students per faculty member in the Mathematics Division is about one. Compared to national or public universities with larger number of students, the research guidance is more detailed and attentive to the level of each student.
Convenient Environment for Research
Apart from Sophia University Central Library, students have access to Sophia University Math. Library, where 35,000 specialized books and journals are available through the Online Public Access Catalog (OPAC) system. In addition, graduate students can borrow laptop computers.
Intercollegiate Auditors Program
The Graduate School Mathematics Liaison Council is comprised of 11 universities: Sophia University, Chuo University, Gakushuin University, International Christian University, Rikkyo University, Tokyo Women's University, Tsuda University, Nihon University, Japan Women's University, Meiji University, and Tokyo University of Science. Through this auditing student program, students can receive credits which could be counted as mandatory credits for graduation by attending the lectures at these universities.
Selected Thesis Topics
Searching for Genetic Factors in Risk of Mortality from SARS-Co-2 Infection Using Open Data
Derivation of Pure Premiums for Family Income Insurance with Limited Guaranteed Period
Factorial Schur multiple zeta function and Schur multiple Bernoulli polynomial
On a characterization projective space
Cells in some Coxeter groups
Computational Studies Related to Sixth-Order Double Ratio, Noether Problems
Global Properties of the Time Delay Differential Equation Model in Epidemiology
Orthomorphisms of General Linear Groups and Strong Complete Mappings of Dihedral Groups
Optimal Investment in Correlated Stocks and an Index Bond for Defined Contribution Pension
Risk Assessment of Commodity Futures Considering Circuit Breaker
Cluster Variables on Double Bruhat Cells and Monomial Realizations of Crystal Bases
Product formula for extremal projectors of q-boson algebras
Calculation of Belyi Pairs of Genus 1 Using Approximate Computation
Determination of Orbital Gaussian Sums Associated with GL 2 Conjugates on Finite Bodies and Their Application
Study on the Risk of Crude Oil Futures by Applying Wavelet Dispersion
Explicit Formulae for Dirichlet L Functions and 1-level Density of Non-trivial Zeros
Determination of Galois Orbitals of Dessin Genus 1 below 6th Order
Study on the Risk of Crude Oil Futures Using Wavelet Transformation with Duplicates
A study on Eisenstein series over finite fields
Application of Genetic Programming with Statistical Preprocessing
Distribution of Zeros Close to Real Axis of a Quadratic Dirichlet L- Function
Statistical Classification of Films Using Text Mining-Based Review Scoring
Two0stage Estimation of Coefficients of a Logistic Regression Model with Variables of Different Sizes
Predicting Commodity Market Collapse Using Wavelet Variance and Reference Formats
Schur type poly-Bernoulli numbers
Determination of the Defining Equations for Small-level Modular Function Bodies
Educational Policies
Master's Program

With an aim to foster human resources who can serve the development and application of Mathematics and contribute to the development of human society by communicating expertise to society and the next generation, the Mathematics Division (Master's Program) sets standards for the skills and knowledge students should acquire before graduation as described below: Those who fulfill the requirements and pass their thesis defense shall be deemed to have acquired these qualities and will be awarded a diploma.

The ability to multidimensionally understand the basics of Mathematics and its application to society, acquired by studying a wide range of disciplines, including natural science disciplines beyond one's disciplinary specialty or interdisciplinary fields covering the social sciences, in addition to fundamental knowledge of Mathematics
The ability to acquire expertise that enables one to play an active role at the forefront of Mathematics and associated fields as well as to pursue the truth, develop theories and communicate to the wide public and next generation
A level of English proficiency that enables high performance in society and accommodates further developments in globalization

Doctoral Program

With an aim to foster human resources who can acquire high expertise that can serve the development and application of Mathematics and communicate such expert knowledge to society and the next generation, bear the interdisciplinary competence to comprehensively understand their impacts, and independently conduct research , the Mathematics Division (Doctoral Program) sets standards for the skills and knowledge students should acquire before graduation as described below: Those who fulfill the requirements and pass their dissertation defense shall be deemed to have acquired these qualities and will be awarded a diploma.

The ability to multidimensionally understand how Mathematics and its application can impact society, acquired by studying not only one's disciplinary specialty, but also a wide range of disciplines, including associated interdisciplinary fields
The ability to acquire expertise that enables one to independently play an active role at the forefront of Mathematics and associated fields and creatively conduct research as well as to communicate such expertise to the wide public and the next generation and thus contribute to the human evolution and wellbeing
A level of English proficiency that enables one to stand on the forefront of globalization and independently lead international society
The ability to complete academic papers of an international level as an independent researcher with specialized mathematical expertise and understanding as well as original ideas
Master's Program

The Mathematics Division (Master's Program) seeks to have students understand highly developed Mathematics and explore new truths by systematically learning specialized disciplines, devise new mathematical findings based on original thinking, learn what mathematical research is about, and communicate such learnings widely to society and future generations, thus cultivating the ability to contribute to the further development of human society, as well as to the development of human society and global environment conservation, by having students take courses in Mathematics and other divisions and receive research guidance.

Students will take courses offered by the Mathematics Division to acquire basic knowledge as well as courses in other divisions and general science and engineering courses to acquire broad knowledge of disciplines other than their disciplinary specialty
Students will take courses offered by the Mathematics Division, including those associated with Mathematical Analysis, Algebra, Geometry and Mathematical Statistics, to acquire expertise in these disciplines. Furthermore, they will conduct research on a specific theme; and therefore acquire profound professional knowledge of their theme in a broad context and learn about research procedures, organization and ethics
Students will improve their English proficiency by taking English for Science and Technology and English-taught courses, presenting research outcomes in English, and writing academic papers in English

Doctoral Program

The Mathematics Division (Doctoral Program) seeks to cultivate the ability to independently conduct research and development based on high expertise in Mathematics and broad knowledge of associated fields, by having students take Seminars and receive research guidance.

Students will acquire broad knowledge of the association and application of Mathematics to other fields including interdisciplinary fields, in addition to reading basic academic papers and commentaries in their disciplinary specialty
Students will conduct intensive research supported by research guidance provided by faculty; and therefore acquire profound expertise of their theme in a broad context, learn about research procedures, organization and ethics, and submit their dissertation as a culmination of their research
Students will present their research outcomes in Japan and overseas in English, compile and submit academic papers in English, and conduct research at overseas institutions as required; and therefore, they will actively improve their communication skills
Master's Program

The Mathematics Division (Master's Program) seeks students with the following qualities:

Students who have studied the field of Mathematics and are motivated to perform research
Students who possess the standard academic skills in basic areas of Mathematics as well as one of the following: Analysis, Algebra, Geometry, or other disciplinary field required to study Mathematics and pursue research in the field

Doctoral Program

The Mathematics Division (Doctoral Program) seeks students with the following qualities:

Students who are motivated to independently pursue creative research and development in the field of Mathematics
Students with the expertise and English skills required to independently pursue creative research and development in the field of Mathematics
Faculty Members
Hiroshi TSUNOGAI Professor
Toshiki NAKASHIMA Professor
Kanako OSHIRO Associate Professor
Yasushi GOMI Associate Professor
Fabien Benoit TRIHAN Associate Professor
Satoshi GOTO Assistant Professor
Hitoshi HIRATA Assistant Professor