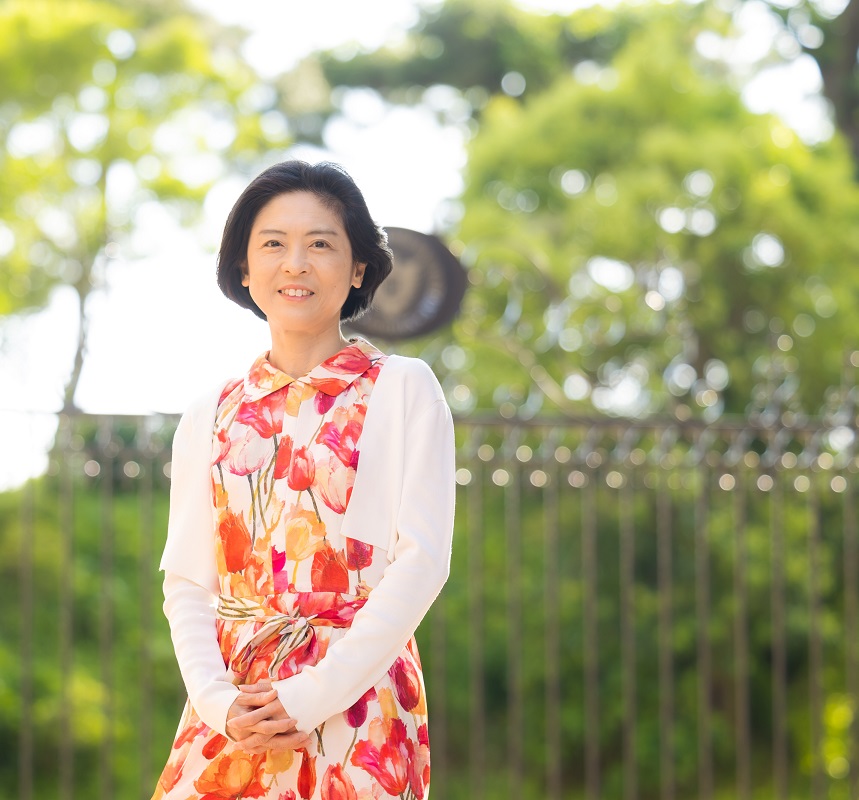 Professor Eiko Takaoka from the Faculty of Science and Technology specializes in social information. She is developing multilingual apps as tools to address communication problems that occur when non-Japanese speakers visit medical institutions. She talks about human-centric research that aims to remove barriers in society.
There are times when proper communication is not possible due to language and cultural barriers. Even so, these barriers may be easily overcome by using information and communication technology (ICT). Communication problems should be addressed with priority toward an inclusive society where diversity is mutually accepted and everyone can live positively. I am developing software that serves as tools to solve this issue.
There are increasingly more overseas workers joining the nursing care workforce in Japan. Many of them find it hard to get used to their work due to differences in language and culture. They also face difficulties when seeking medical attention at hospitals. Partly driven by such circumstances, I am now focusing on developing medical applications that allow non-Japanese speakers to undergo medical examinations at Japanese medical institutions with peace of mind. In the course of development, I also conducted surveys, interviews, and such with medical institutions, and made clear the language and cultural issues that people may face during medical examinations at hospitals.
Developing apps while gathering feedback from the ground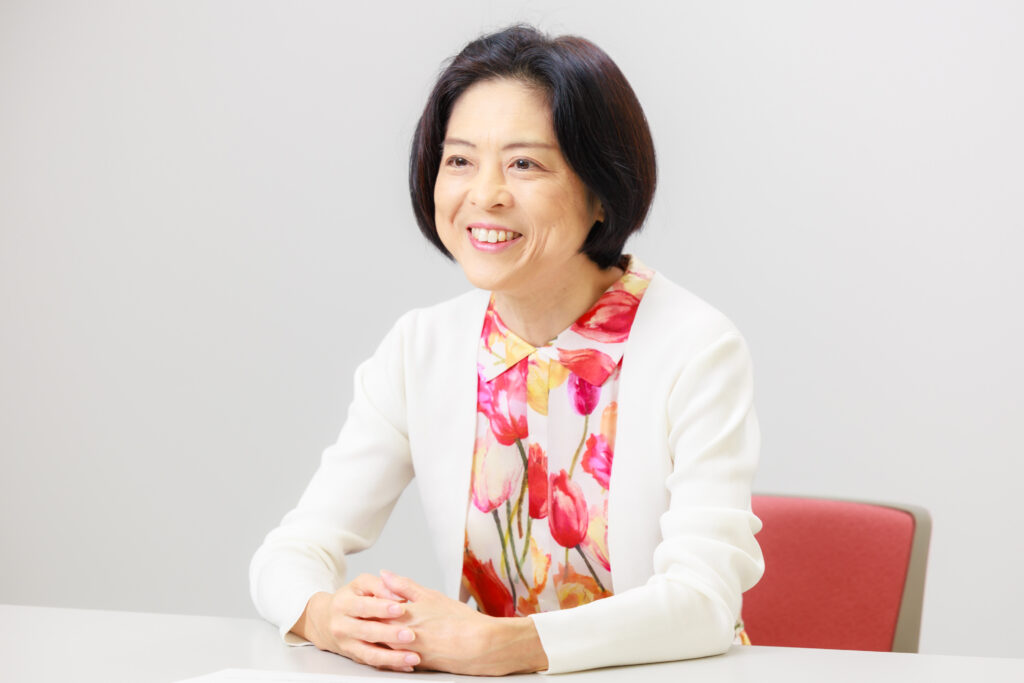 When patient undergoing medical examination at hospitals cannot speak Japanese, they usually communicate via an interpreter. Understandably, it is very worrying to undergo diagnosis and examination or sign consent forms for blood transfusion and surgery when given explanations that may not be comprehensive, while they are unwell. In an attempt to alleviate such worries and stress, three apps have been developed: Medical Interview Sheet, Medical Examination, and Consent/Explanation Forms.
Medical Examination is a joint development with Dokkyo Medical University Saitama Medical Center. In the course of development, I often went to the hospital with my students and listened to actual feedback from radiologists and others from the ground. Explanation about the examination is displayed on the device's screen in both the patient's mother tongue and Japanese. Audio output is also possible for environments in which the device cannot be brought in, such as CT and MRI scans where the entire body goes into a machine. The app is compatible with smartphones, tablet devices, and personal computers, and can be used by both patients and medical workers.
Medical Interview Sheet contains various types of such sheets in different languages, while Consent/Explanation Forms allows various types of consent and explanation forms to be read in the patient's mother tongue. All of these apps include major languages such as English, Chinese, and Spanish. They also support Southeast Asian languages such as Thai, Tagalog (used in the Philippines), Nepali, and Bahasa Indonesia. They meet current needs, and we also plan to add support for more languages in the future.
The dialects spoken by elderly Japanese form another major barrier for overseas workers in nursing care, who are still struggling to understand the standard Japanese. Focusing on this issue, we are also currently developing an app to translate dialects used in Okinawa and Wakayama, which are particularly difficult to understand. We have found that the dialects are sometimes incomprehensible even to local people, especially to young Japanese. We plan to include a bilingual translation of the dialects and standard Japanese in the application.
Engaging people outside the university and sharing awareness of issues in diverse fields
My research principle is human-centric research that aims to remove barriers in society. Through app development, I have many opportunities to engage with people outside the university and carry out discussions with them. I am really grateful to be able to share awareness of issues with people from various fields. I feel there are still many barriers in society that need to be addressed.
Within the university, I also actively participate in symposia for the event called "Sophia University United Nations Weeks"—which targets the general public—as well as cross-faculty projects with professors who are well versed in various cultures. I place importance on such ties. I apply knowledge and issue awareness deepened through such platforms in future research and app development.
However, even though apps useful to society are developed, there are various systems that obstruct their use. The most perturbing issue is how to break through the walls of these systems. I hope to overcome these obstacles together with people knowledgeable in operations. This is the issue going forward.
The book I recommend
"War Criminal: The Life and Death of Hirota Koki"
by Saburo Shiroyama, Shincho Bunko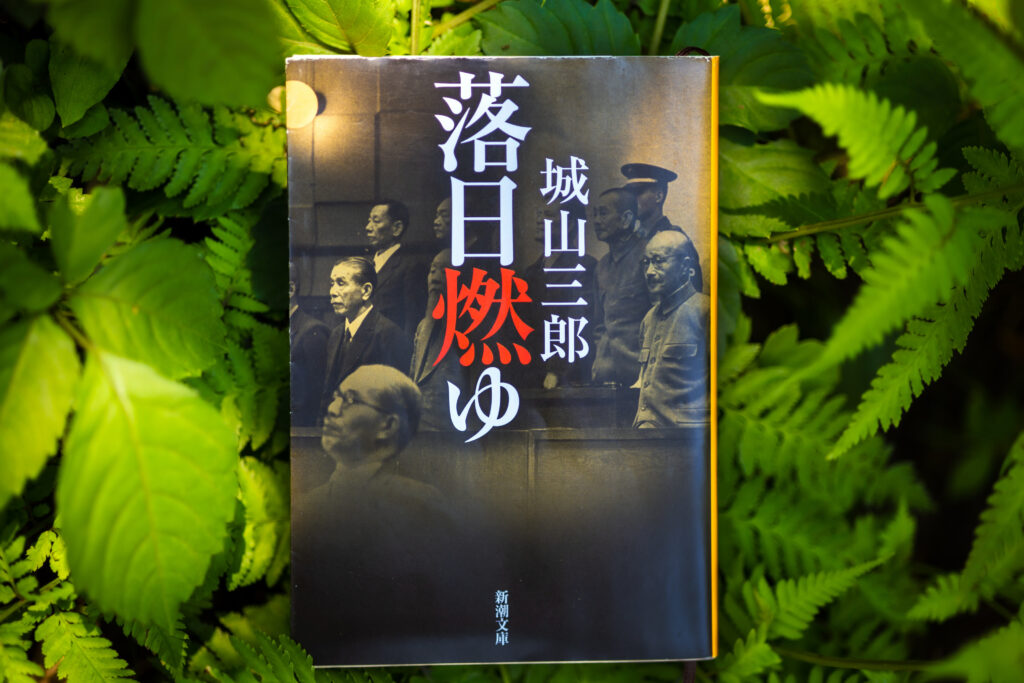 This is a famous work that details the life of Koki Hirota, the only civilian convicted as a Class A war criminal at the International Military Tribunal for the Far East. Standing firm on the road to peace without giving up under difficult situations, I hope young people will learn about the life of Koki Hirota—who gave everything he had as he struggled through life—and use it as motivation for their own lives.
Eiko Takaoka

Professor
Department of Information and Communication Sciences
Faculty of Science and Technology

Graduated from the Department of Mathematics, Faculty of Science and Technology, Keio University, and received her Ph.D in Engineering after completing the doctoral program in Computer Science at the university's Graduate School of Science and Technology. Took on several positions—such as associate professor at the Faculty of Science and Technology, Sophia University—before assuming her current position in 2015.