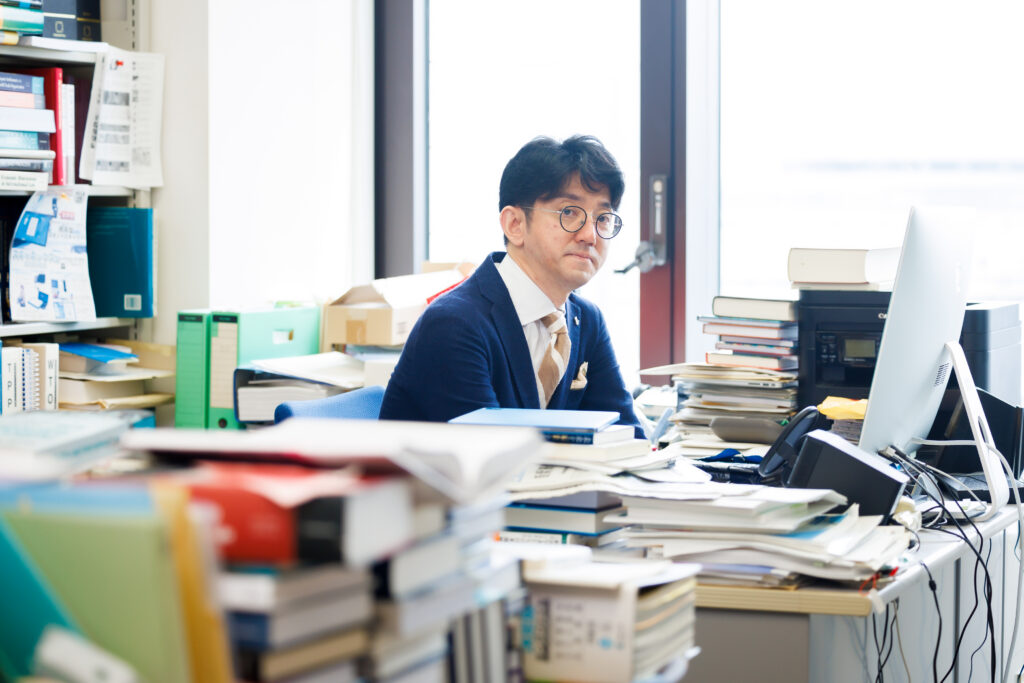 Faculty of Law Professor Tsuyoshi Kawase focuses in his research on international economic rules such as WTO and CPTPP ("TPP11") that govern economic relationships between countries. As the world heads into uncharted territory following the US withdrawal from the TPP12, the US-China trade war, and Russia's invasion of Ukraine, what is the value in studying these international economic rules?
The production of parts and materials for a single iPhone is said to involve some 500 or even 700 suppliers spanning the globe from the US, where the headquarter of Apple Inc. is located, to Asia, Europe, Latin America and even Africa. The smooth operation of global supply chains like these is made possible by international economic rules which guarantee free global trade and investments.
The field of international economic law that I focus on explores these international economic rules. Examples of famous international economic rules include the WTO Agreement that defines various fundamental principles related to trade in goods and services, and the TPP, which is a free trade agreement concluded between the Pacific Rim countries. My research examines how these rules are actually interpreted and implemented from a legal perspective, with the aim of identifying any issues or points of concern.
The significance and legitimacy of international economic rules are now on shaky ground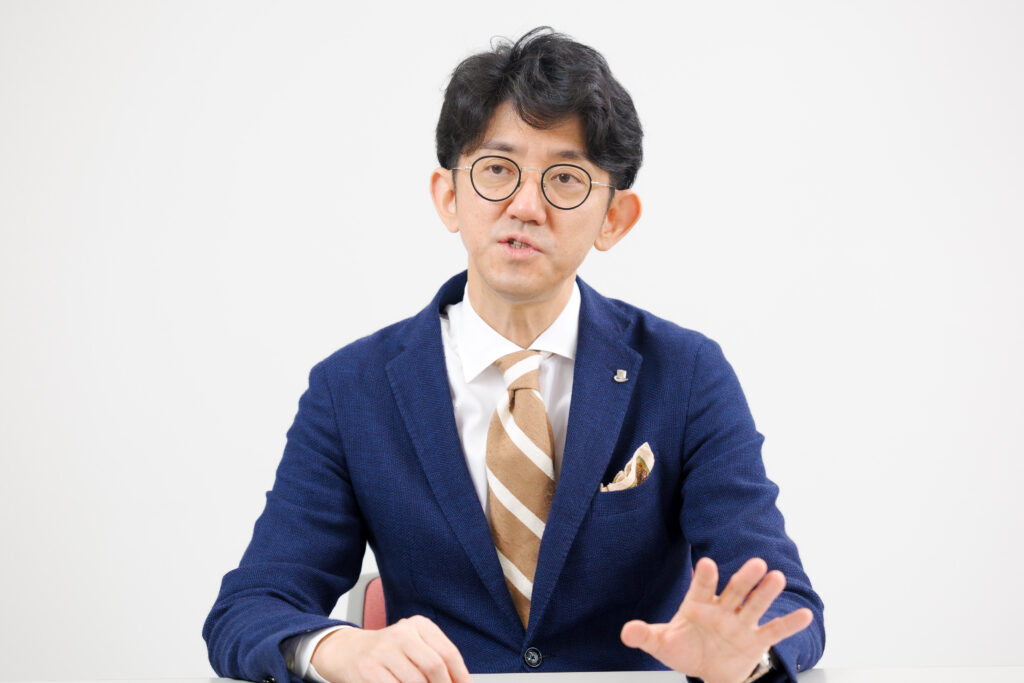 International economic rules have reached a turning point. One of the most symbolic events was the US's withdrawal from the TPP in 2017 under the Trump administration on its very first day—and then unilaterally applying tariffs to a wide range of Chinese imports and interfering with the function of the WTO dispute settlement system. China subsequently took similar tariff action against the US, as part of an ongoing trade war.
The sanctions imposed by so many countries against Russia due to its invasion of Ukraine are also unprecedented events when viewed from the principles of international economic rules designed to ensure free trade and investments. As authoritarian, state capitalist countries like China and Russia continue to grow in influence, Europe, the US and other western countries are shifting their stance toward limiting their trade of strategic technologies products such as 5G generation communications, quantum computers and semiconductors, critical materials and resources such as medical supplies, rare metals and energies, and food supplies with countries that can be relied upon, as a way of ensuring their own economic security. In light of such changes, my main research topic explores whether or not the rules governing existing free trade regimes are actually sufficient, and if not, discussing what types of changes should be rolled out moving forward.
My research approach is the same as the one taken in other areas of law—studying materials covering the topic at hand. These include rulings of economic disputes, official documents released by international organizations and national governments, academic essays, research papers, and much more. Just one ruling related to a significant WTO case can easily cover one thousand pages, and deciphering it requires a huge amount of dedication.
At the same time, it is also essential to discuss matters directly with government officials, members of international organizations or company executives to gaining a better understanding of how international economic rules work, how negotiations between governments around the world are actually conducted, and what impact those rules have on corporate activities. While I do have experience working in a government position, one of the best things about this field of research is being able to witness the global economy in action. In addition to outlining the findings of my studies in research papers, I write articles for newspapers and other media, and give interviews to help the general public gain a better insight into the global economy.
The key is finding the way to train experts that Japan lacks compared to other countries
I am constantly trying to uncover hints that might help give the Japanese economy a boost. For example, Japan lacks the resources that other countries like the US have—any slowdown in trade thus results in a major impact on Japanese people's lives. To prevent this from happening, I am of the view of the need for trade policies aimed at maintaining relations with many countries instead of relying disproportionally on the US.
Understanding international economic rules is essential for economics and politics. Experts in this field are even sought after by governmental agencies and companies, but Japan is sorely lacking on a global level in this regard. To address this situation, I am focusing my efforts on the training of such human resources during my remaining years in the educational sector, and also hope to demonstrate to younger generations just how interesting and appealing this field of study really is.
The book I recommend
"Hillbilly Elegy"
by J.D. Vance; Japanese translation by Mitsuhiro Sekine, Fumi Yamada, Kobunsha ,Harper Collins Publishers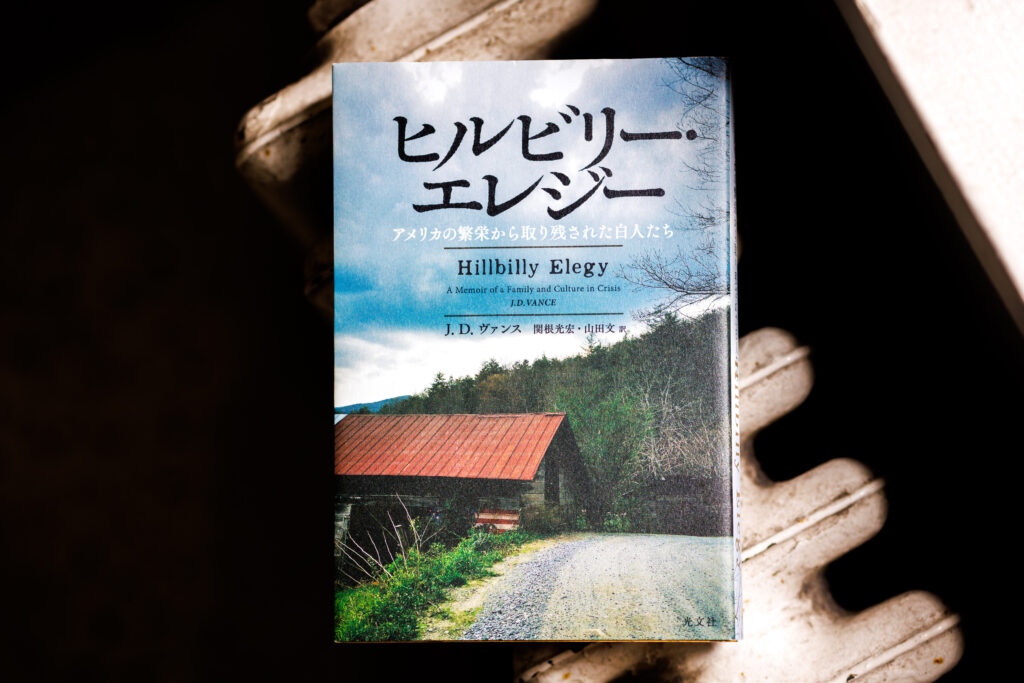 From his viewpoint of growing up in Ohio, the US—the Rust Belt resulting from globalization—the author outlines the current state of the white working class and the struggles they face. It provides a valuable insight into the reasons why the US viewed global economic systems as the enemy under the Trump administration. This becomes all the more obvious if you read this while listening to "Allentown," Billy Joel's song about a mining town around that time.
Tsuyoshi Kawase

Professor
Department of Legal Studies of the Global Environment
Faculty of Law

Graduated from the Faculty of Law, Keio University, and completed courses (LL.M.) at Georgetown University Law Center in the US. Held positions such as assistant professor of the School of Business and Economics at Kobe University of Commerce (current University of Hyogo), Deputy Director of the Multilateral Trade System Department, Ministry of Economy, Trade and Industry, Associate Professor of Law, Graduate School of Law and Politics, Osaka University, and his current position from 2007.