Professor Takeshi Shima of the Center for Liberal Education and Learning has been researching the flying disc sport, ultimate, from the standpoint of sports science. He has built a computer system for improving throwing techniques for 10 flying disc sports including ultimate. Here, he discusses the characteristics and appeal of ultimate, which differs from common ball games.
Ultimate is a team sport with seven players per side, which is said to have started among high school students in New Jersey, US, in 1968. The sport is played with a flying disc, generally referred to as a "frisbee," on a playing field measuring 100 meter by 37 meters, and points are scored when a teammate catches the disc inside one of the endzones at both ends of the court. This sport is popular in the US, Canada, and Northern Europe, and is played in more than 30 countries worldwide.
In Japan, there are 240 teams, which are mainly university teams, and the Japanese national team has won the world championship. I have been working on analyzing flying disc throw techniques mainly for ultimate, as well as developing teaching materials that help with the learning of throws.
I first encountered this sport in 1988 when I started working at Sophia University as a teacher, and the faculty member overseeing the ultimate club invited me to visit a practice. This club is currently active as Flying Disc Club Freaks of the Sophia University Athletic Association, and it is a strong team that has produced a large number of Japanese national team players.
When I went to watch the ultimate club practice, I was mesmerized by the spectacular flight characteristics of the flying disc – how a thrown disc would float in the air, or how a disc that had gone out of bounds would sometimes curve and return. I immediately signed up to join an adult team, and in addition to participating as a player, I also became active as an instructor. Amid this process, the theme of my research shifted to flying discs, with a focus on ultimate.
Development of digital teaching materials for studying flying disc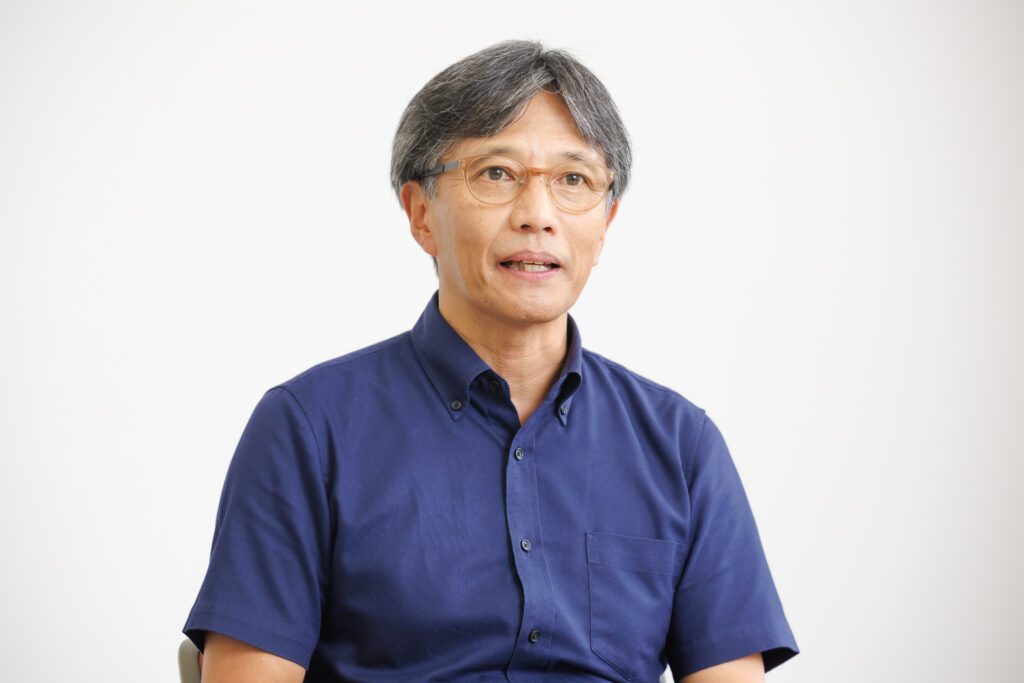 Ultimate is a rarity among competitive sports in that it has no referees. Tournaments not only award the winning team, but also the team that best demonstrated fair play. Thus, ultimate has been praised for the fact that it promotes the learning of cooperativeness, morality, and other qualities, and it was adopted as part of the physical education classes at junior high schools in 2012.
Nevertheless, it is difficult for people to understand such sport through words alone. In particular, the flying disc is different from typical ball games, and throwing it skillfully is challenging. In light of this situation, I have developed digital teaching materials for the flying disc that target beginners making use of videos, photographs, animation, and the like.
Using video game console devices to build a computer system
Recently, I have been working on building a computer system that enables ultimate athletes to independently study methods of throwing the flying disc. This system makes use of Microsoft Kinect, a device for the video game console Xbox 360, and it measures the motions made during the throwing of the flying disc based on arm height, twisting of the waist, arm bending/extension, and other factors.
When movements appear to be inadequate, points for correction are shown on the screen. This type of verification of the forms has been shown to bring about improvements among intermediates and beginners who are experiencing issues with their throwing methods. I am now looking into making a new system that utilizes the strong points of the current system. I have high hopes that my research will lead to an increase in the number of people who are involved in flying disc sports.
Sports is about more than just improving one's physical fitness and competing. Becoming involved with other people makes it possible to learn many things, and this includes thinking about one's roles, and paying attention to one's body. Things that a person learns through sports will likely be very useful when that person enters society.
At Sophia University, it is possible to study flying disc sports as a sports elective. It is my hope that enrolled students will experience new sports and be very stimulated by this.
The book I recommend
"The Sense of Wonder"
by Rachel Carson, Japanese translation by Keiko Kamito, Yugakusha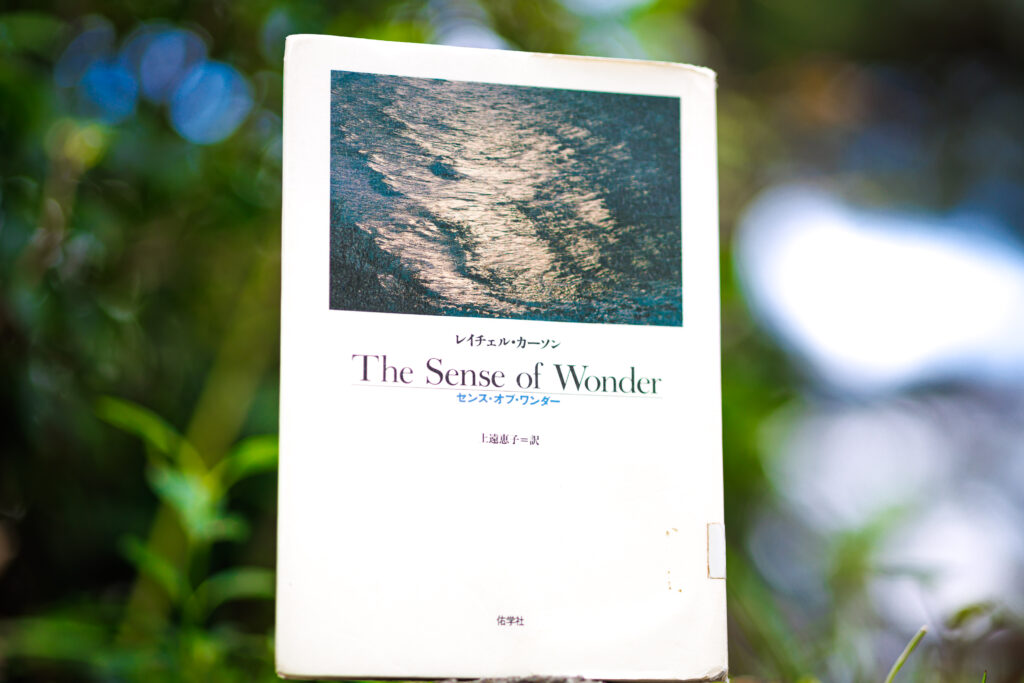 The last book by this author, who is known for "Silent Spring." Through an account of the time that the author spent with her beloved nephew, this book depicts the joy, and importance, of experiencing the beauty of the earth and life through the physical body. The experiences of feeling and thinking with the body have commonalities with sports, and I am hoping to convey such experiences to students.
Takeshi Shima

Professor
Center for Liberal Education and Learning

Graduated from Department of Physical Education, College of Education, Yokohama National University, and received his M.A. in Education from the Graduate School of Education, Yokohama National University. Took on several positions including Lecturer and Associate Professor, Faculty of Humanities, Sophia University, before taking up current position in 2014.