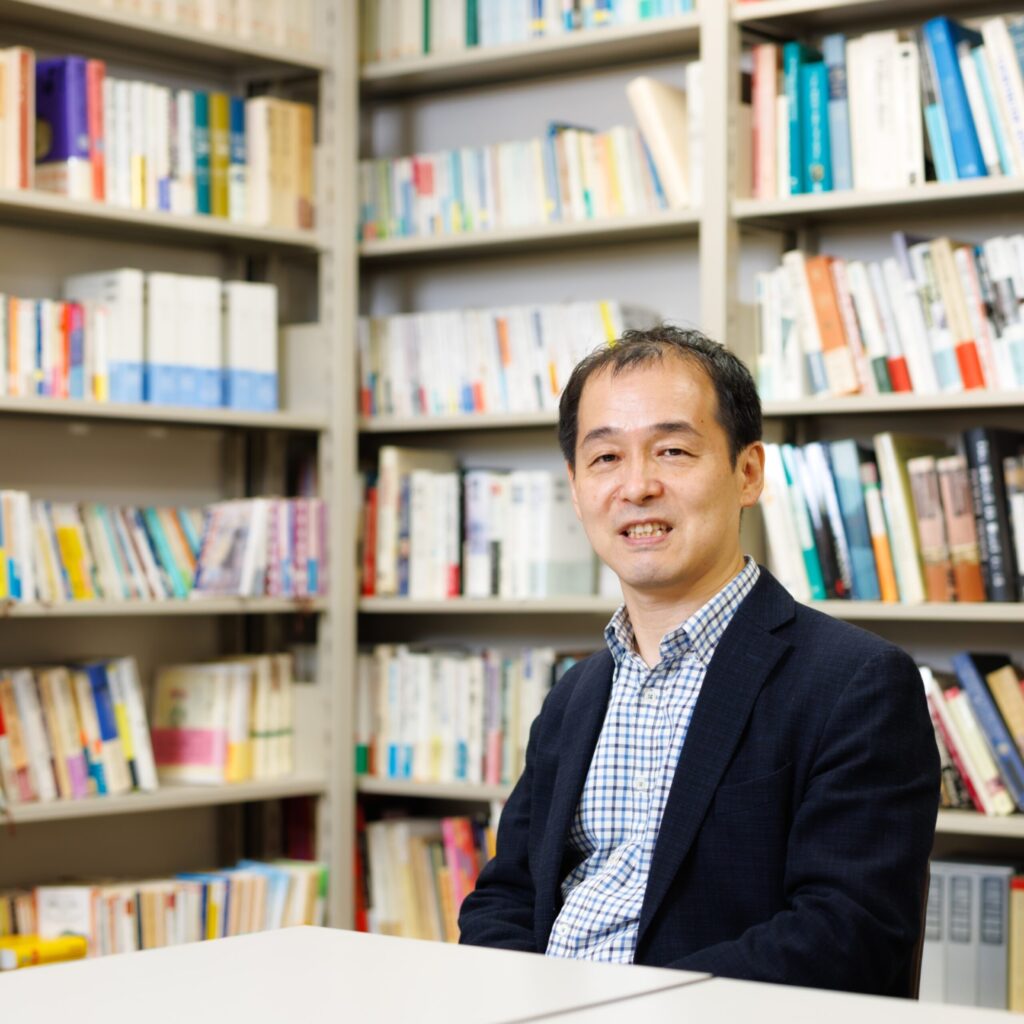 Professor Shion Kono of the Faculty of Liberal Arts studies comparative literature, focusing on Japanese literature outside of Japan and plurilingualism in the literary world. The concept of plurilingualism expands readers' literary experiences, giving them a new space "between languages."  Plurilingualism is also contributing to a new stage of Japanese literature with a greater appreciation globally.
The main theme of my studies is "reading Japanese literature from perspectives outside of Japan." While studying in the US, I had many opportunities to read Japanese literature in a multilingual environment. My classmates from around the world approached Japanese literature very differently from the way a Japanese reader typically does. The ways my classmates perceived Japanese literature were very intriguing to me.
In my graduate studies, I researched Ogai Mori's works. Having been educated both in the traditional system under the Tokugawa Shogunate and in the new educational system established under the Meiji government and then having studied in Germany for several years, Mori lived in both the premodern and the modern worlds. His literary works are representative of his unique multicultural experiences. As I delved deeply into Mori's works in graduate school, the multicultural environment there made me realize that there are new possibilities for Japanese literature. This experience led to my current research about the process of Japanese literature receiving a new life through other cultures and languages in circulation and translation.
Plurilingualism in literature expands expressive boundaries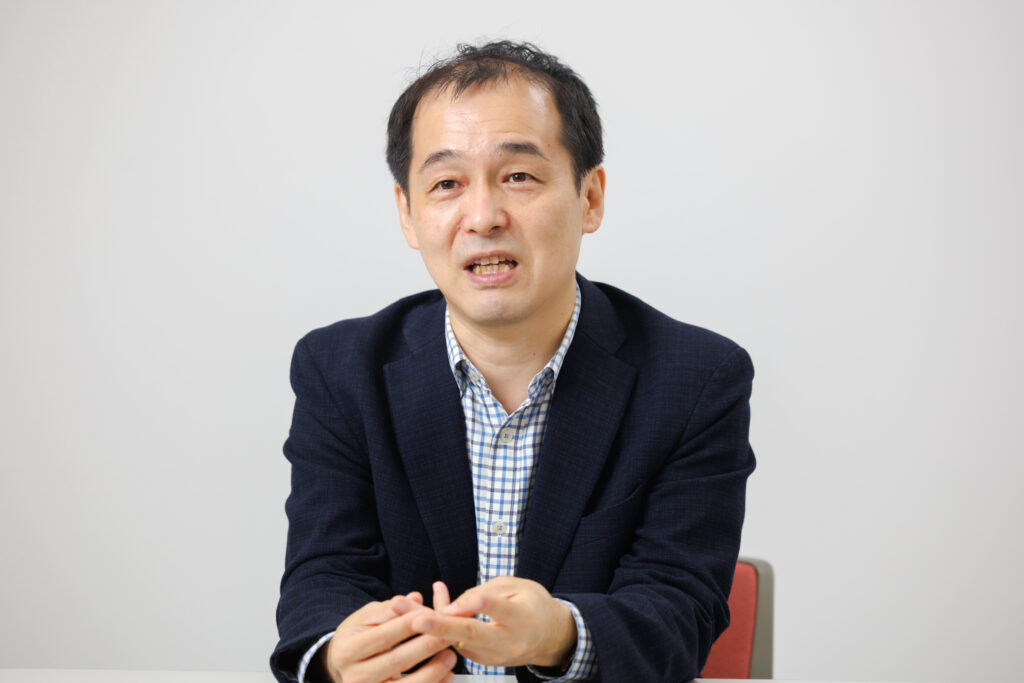 Another area of my recent interest is plurilingualism in the literary world. Plurilingualism refers to the idea that an individual speaks multiple languages, and is frequently used in reference to language policy or socio-linguistics. The term plurilingualism can be applied in literature for books using multiple languages for better expressions. Writers, if they are unable to find appropriate expressions in their original language, might choose to use words in other languages to more accurately depict their experiences. Literature is often viewed as national literature, e.g., French literature or Chinese literature. However, in plurilingualism, with an assumption that books are not limited to the use of only one language, readers are given a more "authentic literary experience" with more satisfactory word choice. By mulling over the choice of phrases in the plurilingual context, the expressive possibilities are expanded.
Writers who work in more than one language are no longer unusual in the literary world. Minae Mizumura is a Japanese author who grew up in America and has chosen to write her books in Japanese. Her work, An I-Novel, is an example of plurilingualism in Japanese literature. The main language of the book is Japanese, but some extensive sections are written in English. It is a story about a girl who migrated to the U.S. from Japan and is trying to decide what kind of writer she wants to be. The book touches upon an intriguing theme of choosing a language. There are other examples of plurilingual authors. Yoko Tawada, who won multiple literary awards, writes in Japanese and German. Hideo Levy is an American-born writer, but chooses to write in Japanese. He is the first American who writes modern literature in Japanese.
Our student body at Sophia is very diverse culturally and linguistically. They have come from around the world for Japan Studies. They are multicultural and multilingual, being fluent in Japanese, English and their native languages. The same can be said about scholars of Japan Studies around the world. The study of plurilingual experiences in literature resonates with those who have a multicultural background. It gives them an opportunity to contextualize their experiences in their studies.
Plurilingualism is the key to renewed appreciation for Japanese literature worldwide
Although the pandemic temporarily slowed this tendency, the world has become borderless. Many speak multiple languages, travel around the world, and encounter people from other countries. Writers with diverse backgrounds now face the challenge of choosing their literary expressions in plurilingual settings. The process of selecting expressions and languages touches on the fundamental elements of writing as well as translation. Reading literature in translation is fundamental in the experience of literary expression.
In modern-day academia, the position of Japanese literature is ripe for reevaluation. The reception of Japanese-translated literature outside of Japan is becoming more relevant. Japanese literature that has been translated holds a place in the world literary scene beyond simply the Japanese language environment.
Finally, I would like to help build a community – a shared space – where students and scholars can read and discuss different books, share their literary experiences, and appreciate their diverse heritages and backgrounds. In the past, language barriers and prejudice made sharing these sorts of experiences difficult. My work related to plurilingual experiences in comparative literature can play a role in creating such a community.
The book I recommend
"Where I'm Calling From"
by Raymond Carver, published by Vintage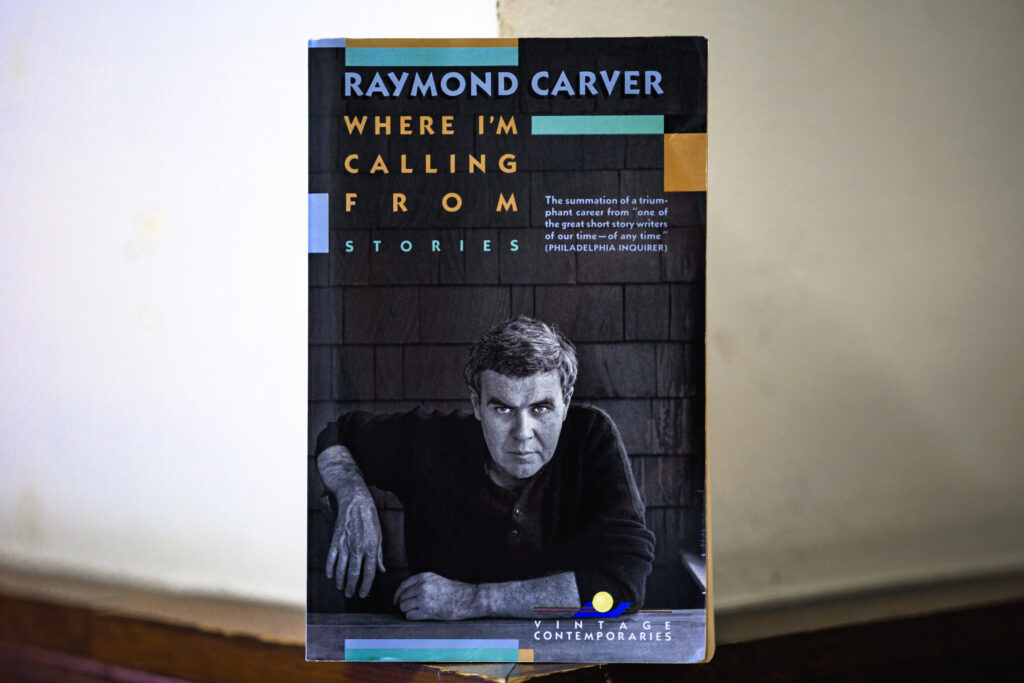 This collection of short stories transformed me "from the space of Japanese to the space of American literature." I first read it in Haruki Murakami's translation in high school. While a college student in the U.S., it provided an easy and accessible topic of conversation with my fellow American classmates. The book captures memorable moments in everyone's life very well.
Shion Kono

Professor
Department of Liberal Arts
Faculty of Liberal Arts

Shion Kono received his A. B. at Bowdoin College, majoring in Physics and Religion. He received his Ph.D. in Comparative Literature at Princeton University in 2003. He specializes in comparative literature and modern Japanese literature. After teaching at Wittenberg University (Ohio, USA) and the University of Wisconsin as a visiting faculty member, he started working at Sophia University in 2006, and was promoted to full professor in 2022.
Interviewed: October 2022