What can I do? The challenge began with the planting of trees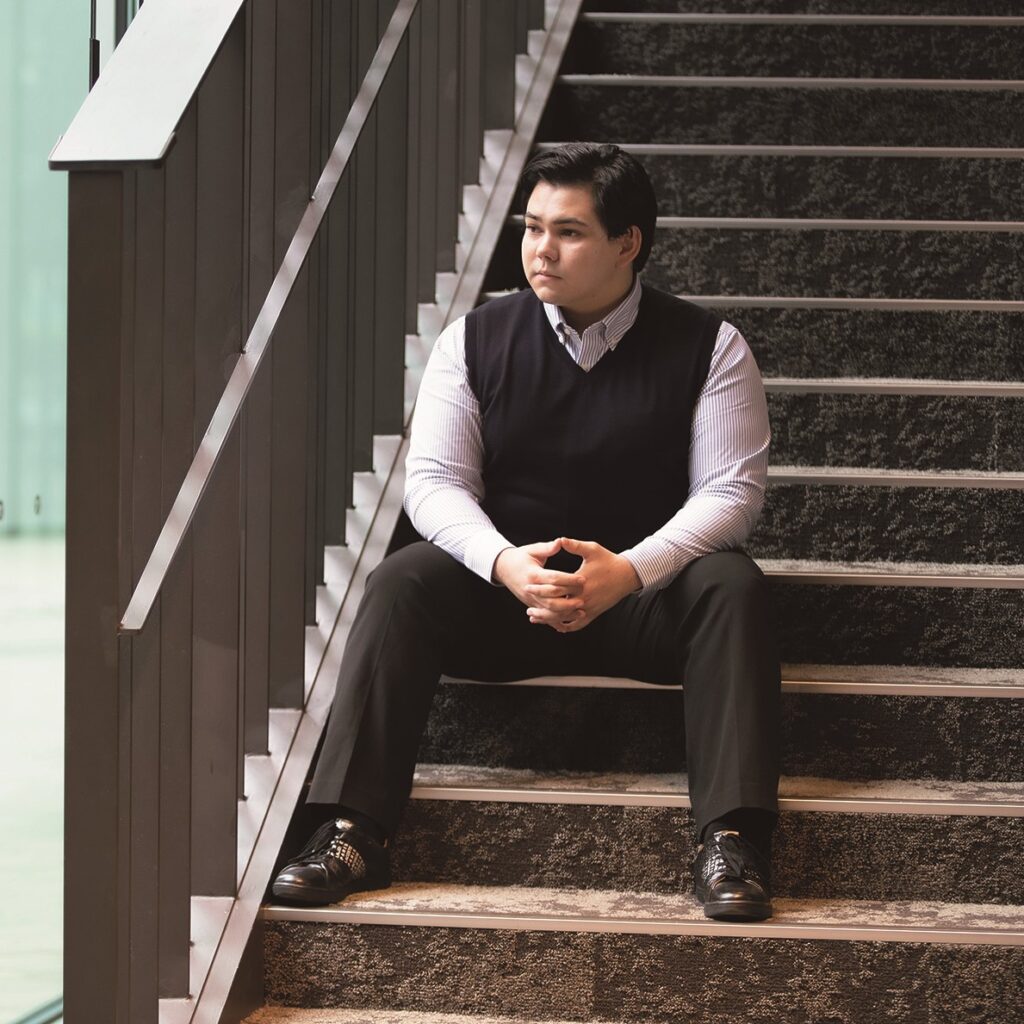 Study abroad, extracurricular activities, clubs, volunteer work, internships – fulfilling their dreams to grow themselves as individuals. Students who have challenged themselves speak about how they've changed and grown from enrollment to the present.
My approach is to start with meticulously gathering information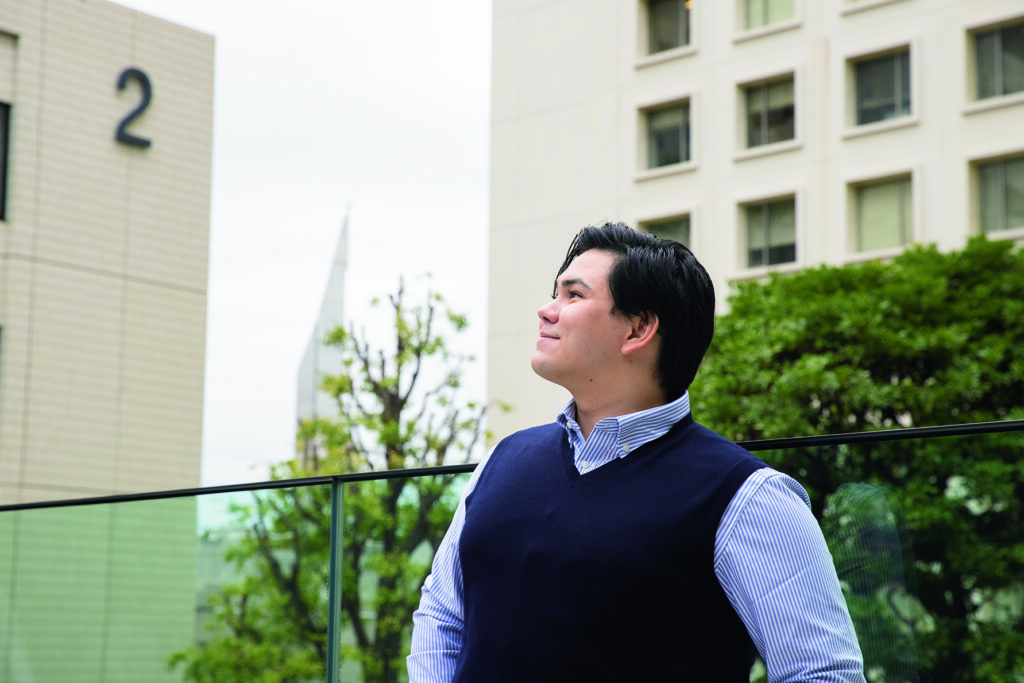 Amouric Ryu Stanislas, Department of Legal Studies of the Global Environment, Faculty of Law, 4th year student (Offered a job by Marubeni Corporation)
I lived in Madagascar with my French father and Japanese mother until I finished high school. My father ran a botanical garden in a lemur sanctuary, so I have been interested in nature since I was a child, and I think I was always looking for something I could do to help.
Seeing the slash-and-burn agriculture in an extracurricular class at school prompted me to take action. I learned about the reality of deforestation and began looking into ways to stop it. I started a volunteer tree-planting program when I was in middle school. I grew all the seedlings myself, enlisted the help of adults to transport them to the site, and then handed over the actual planting to the locals.
The program got off to a good start with everyone's cooperation. But gradually, I began to feel the limitations of volunteering. In short, we ran into the reality of the locals not wanting to continue doing something that is unprofitable. After gathering information to see if I could do something about it, I learned that the baobab tree can be used as a tourism resource and that moringa is valuable as a medicinal tree, so I decided to plant these two types of trees. This helped make the program sustainable while motivating people at the same time. Monetization improves the quality of volunteer work. I feel what I have learned started me on the path to where I am today.
Truth be told, I was accepted to a French university in my senior year of high school, but after much thought, I decided to study in Japan. I was very attracted to the Japanese spirit of compassion because I felt it mirrored the volunteer work that I had been doing over the years. From there, I studied Japanese intensively. Although my mother is Japanese, I barely used Japanese in my daily life, so I began by learning hiragana and kanji from exercises I found on the Internet for elementary and middle school children and managed to reach the level of Japanese required to graduate from middle school.
When I was choosing my university, I looked for one with a faculty of law, because I believe that studying law would help me understand Japan more efficiently. I always gather information exhaustively first before starting something. I think it is the quickest way. Thanks to the information I gathered, I discovered that Sophia University had a Department of Legal Studies of the Global Environment. I immediately decided to make it my first choice.
Using my knowledge and experience to build bridges between Japan and the rest of the world
I have been offered a job at Marubeni Corporation, a general trading company, but when deciding where to work, the experience and mindset I had cultivated in environmental conservation were still at the root of my decision. Recycling-oriented businesses were just coming into the spotlight then, and Marubeni was also promoting sustainable forest management. I had a strong desire to be involved when I learned this.
Linking business to environmental issues has always interested me since I experienced the limitations of volunteering in high school, but after studying law at university, I feel that I can now think about it more concretely.
After coming to Japan, I realized once again that the awareness of protecting the global environment can only take root in financially affluent people. In Madagascar, many people are so poor that they struggle to feed themselves for the day, so environmental issues are inevitably low on their priority list. That is why I see the potential for businesses initiated by developed countries such as Japan.
I would also like to contribute by fully utilizing the experience I have gained through my reforestation activities in Madagascar and the knowledge I have acquired in the Department of Legal Studies of the Global Environment at Sophia University. I also intend to spread the spirit of Japan, which I cherish, further throughout the world
[Building No. 6 / Sophia Tower]
The Center for Language Education and Research is responsible for language education across the university. It has a large classroom for 800 students, research rooms, and an office building. It opened in 2017 as Yotsuya's new landmark.