On April 27, U.S. Ambassador to Japan Rahm Emanuel visited Sophia University and gave a special lecture at the International Conference Hall, No.2 Bldg. Approximately 150 students, faculty members and staff attended.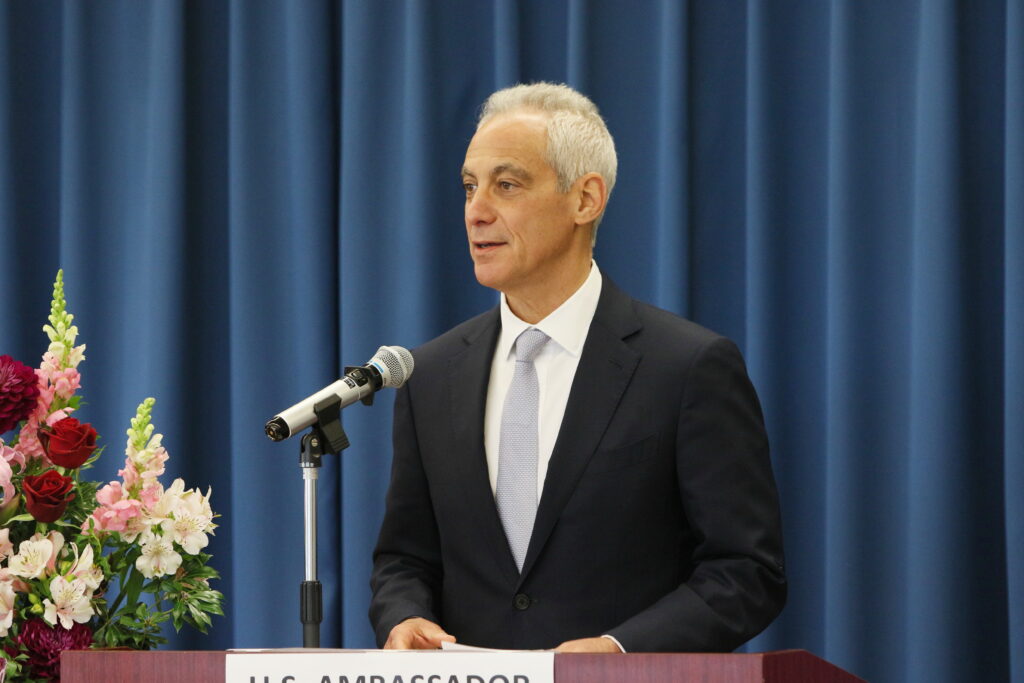 H.E. Rahm Emanuel, the U.S. Ambassador to Japan
This lecture was made possible by President Yoshiaki Terumichi's request for his visit when meeting with Ambassador Emanuel at a reception for Ukrainian study-abroad students held at the U.S. Embassy in December of last year.
In his opening remarks, President Terumichi touched on the background of this event, noting that with 80 partner universities in the U.S., Sophia University has long been active in promoting exchange and collaboration between students and researchers from both countries, and expressed his gratitude for the opportunity for those gathered today to share this time and venue with Ambassador Emanuel in person.
The theme of his speech was Economic Coercion. Ambassador Emanuel addressed the current situation of economic coercion being exerted by China, which will be the main topic of discussion at the G7 Summit to be held in Hiroshima in May, and stated that countries must unite, cooperate, and work together to resolve this challenging issue.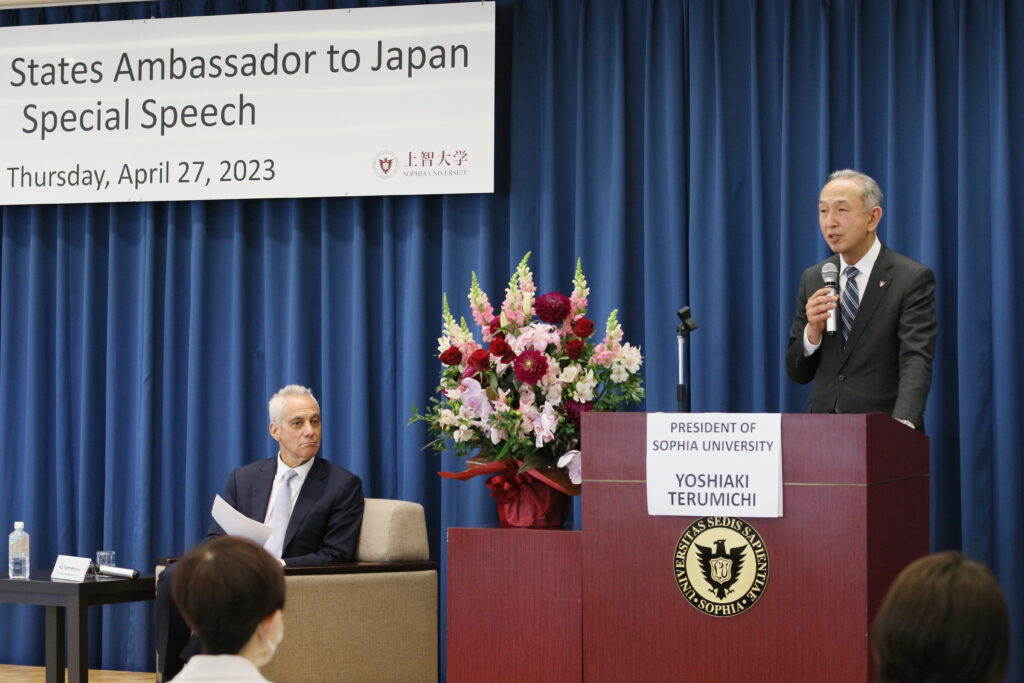 Welcome speech by President Terumichi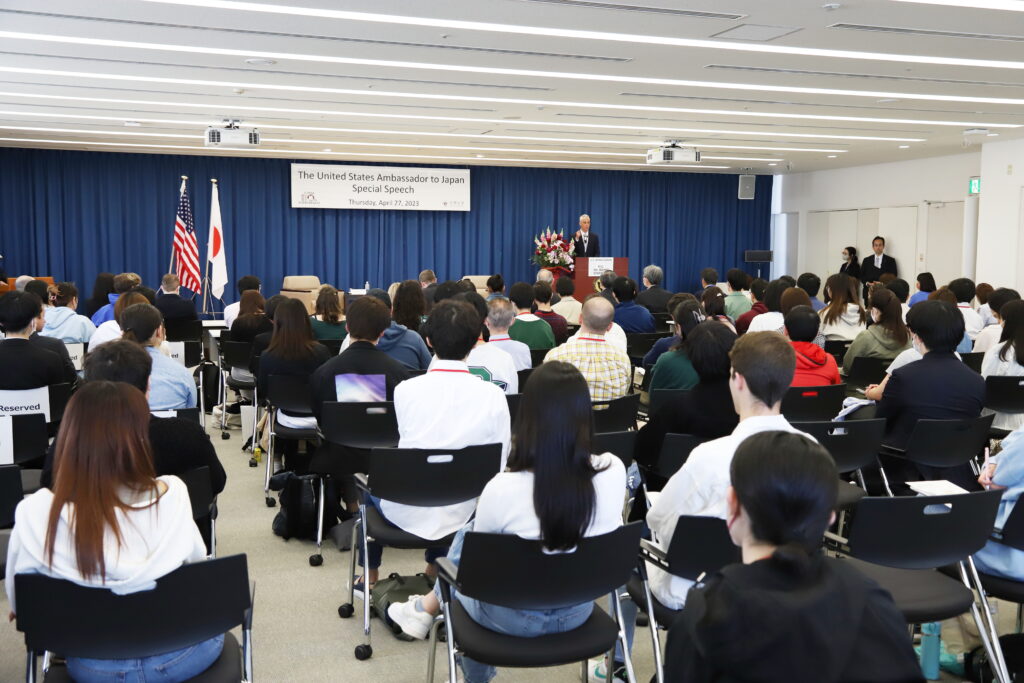 Packed audience
The second half of the lecture was a Q&A session with audience moderated by Tetsuro Morishita, Vice President for Global Academic Affairs. The students raised a series of questions about how we should deal with economic coercion, what role universities should play, etc. Ambassador Emanuel answered each question carefully.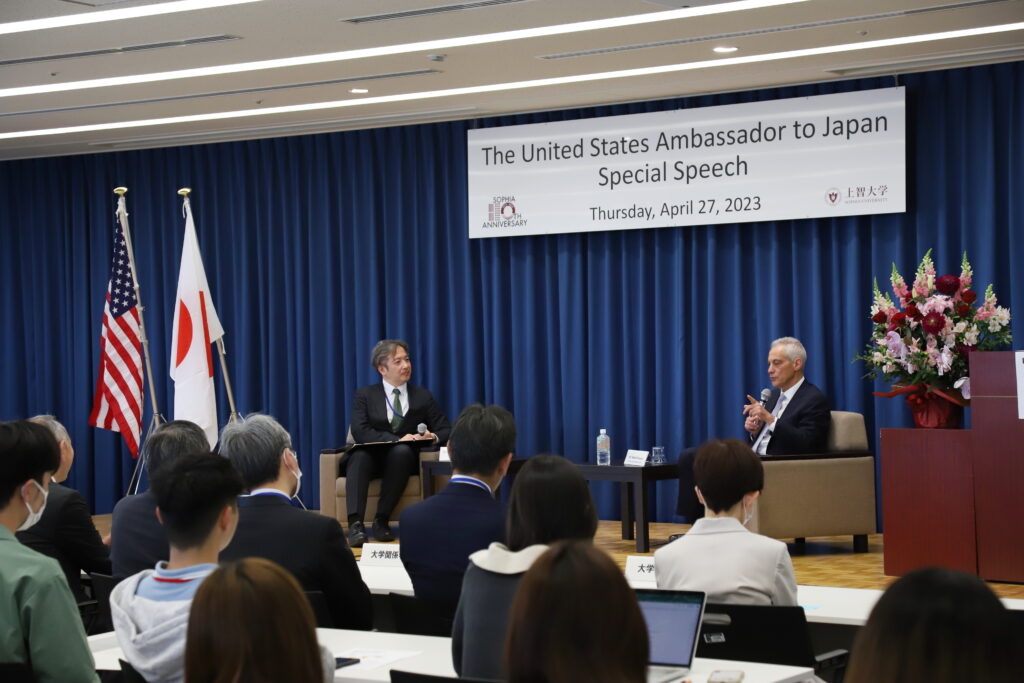 Q&A session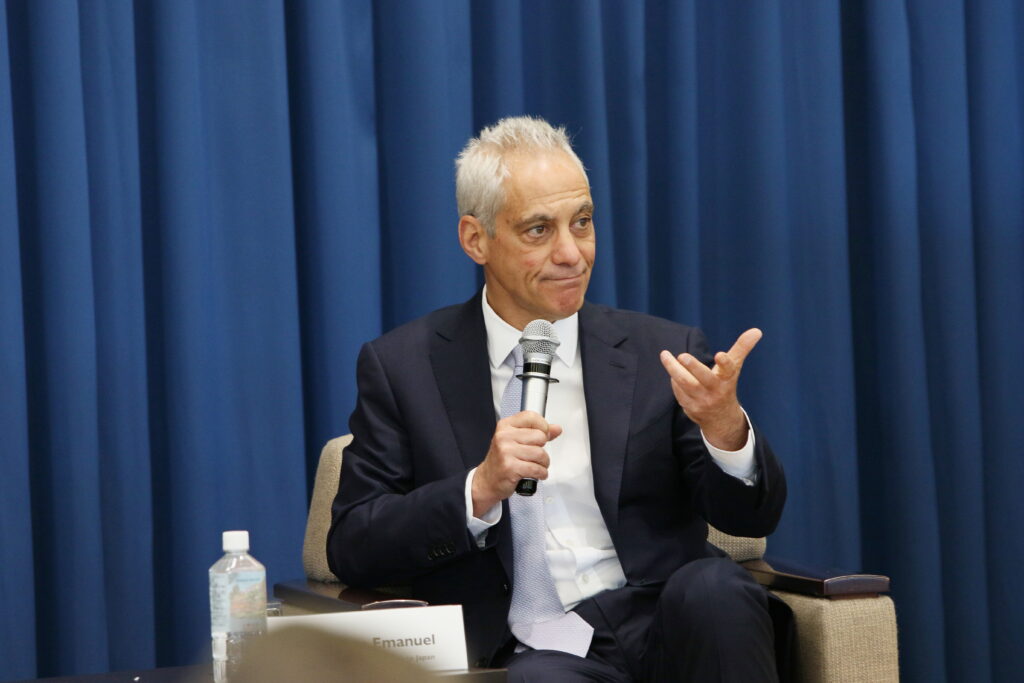 Ambassador Emanuel addressing the audience
Ambassador Emanuel managed to fit his visit into his busy schedule, and shortly after the Q&A session he departed for another appointment, however, the lecture provided a valuable insight for participants to hear directly from Ambassador who has held various prominent positions in the U.S. government about pressing issues in global society and to reflect together on these issues.