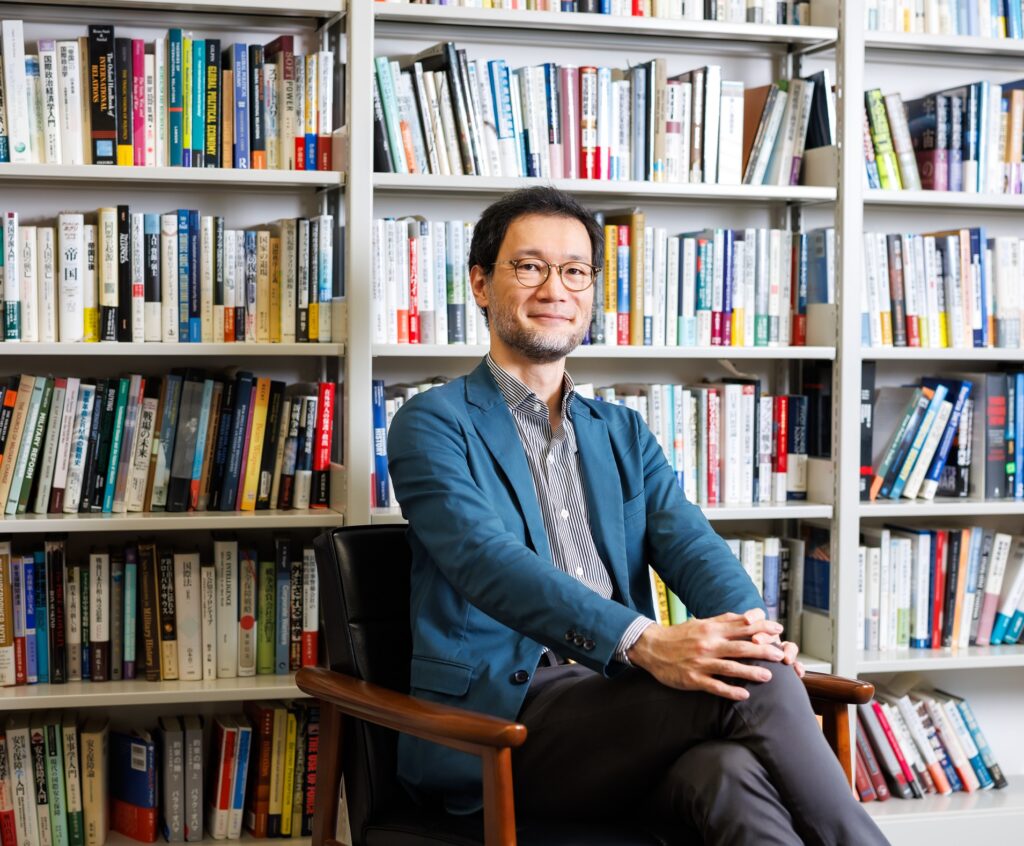 Faculty of Global Studies Associate Professor Kousuke Saitou's research focuses on problems posed by science and technology, and how they should be managed by the government, from the perspective of national and international security. He discusses the US's strategy toward China including 5G and AI fields, and challenges that Japan faces currently in science and technology management.
5G communications, now used in smartphones, can widely be applied for automated driving and other unmanned systems, due to its high-speed, low-latency connectivity capable of linking up numerous devices and household appliances. With growing friction between the US and China, the US government made tough decisions to exclude Chinese-made communication equipment from its domestic market. The reasons are that there have been increasingly perceived security-related threats, including the risk of equipment being used for spying and concerns about being unable to procure critical equipment domestically.
When it comes to international politics, the term national security refers to protecting the lives and assets, and in some cases, values of citizens, from threats arising from other countries. Yet national security does not only ensure protection from military threats—it also covers a broad scope of fields ranging from finance and energy, through to science and technology, and challenges related to global poverty and food problems. My research focuses on the science and technology field, and I examine the social impacts and suitable management policy from the perspective of national and international security.
Global technological outflows decrease competitiveness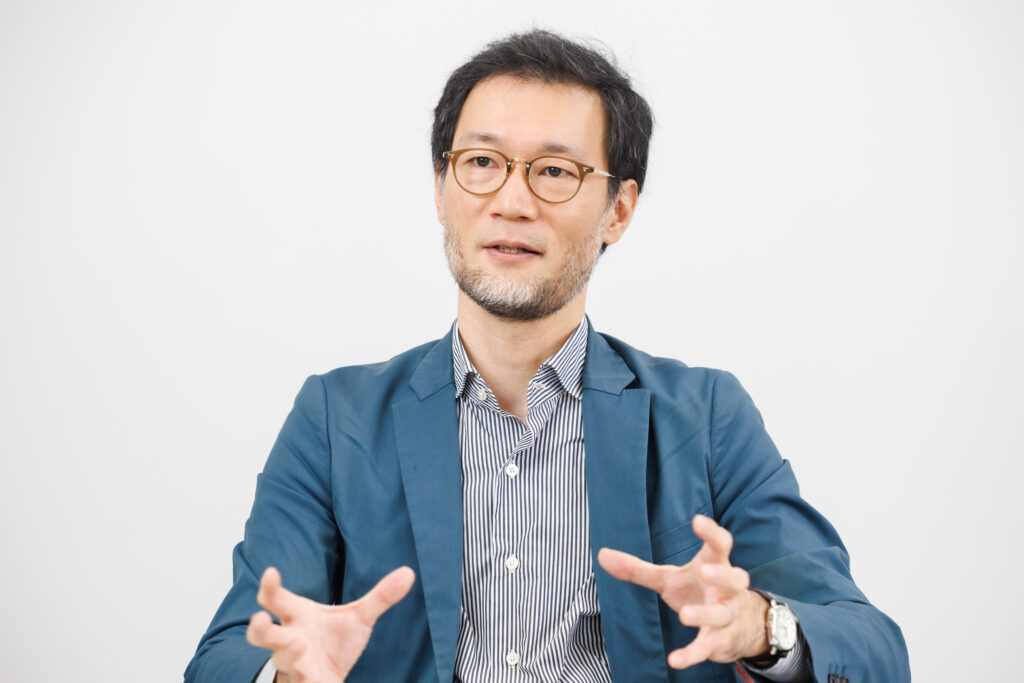 Science and technology developments enrich the lives of citizens, but can also be utilized as a weapon of war. If this technology is unintentionally leaked out of Japan, it can result in a drop in Japan's global competitiveness, a loss of national security, and in some cases, destabilization of international order. As technological innovation continues to accelerate, there are growing efforts toward tougher security-related management, even in Japan which had traditionally been viewed as having relatively loose regulations.
My field of research mainly involves reading through and analyzing information available to the public, particular those in Japan and the US. Both of these countries need to protect technologies that they consider vital from a security perspective, but in many cases such technology is rolled out through relationships with other countries as part of the current innovation process—simply enforcing stricter regulations will diminish the interests of each industrial and academic sector, decreasing international competitiveness. In addition, technology management based on nationality may cause discrimination. There is a greater need to design the well-balanced management policy.
The goal of national security is not conflict, but stabilizing the world order
Just like so many other academic fields, international security issues related to science and technology seem more incomprehensible the more profoundly you try to study them. There are no national security policies without risks—but a matter of risk choice after minimizing it. I try to come up with numerous possible options, each with their advantages and disadvantages, when I am posed with the question: "So what should Japan be doing?"
The field of research that I hope to focus my efforts on in the future is the development of an innovation ecosystem in the security-related domain. In emerging technology fields like AI and quantum information science, there are growing moves to spark innovation through joint research and development initiatives organized between universities, the government, private enterprises, and more. If these endeavors go smoothly, it will lead to advancements in science and technology while also helping to enhance Japanese national security. Yet these moves are also likely to be affected by a range of parties that do not share our sense of values—identifying the ideal balance for future policies will be a key point to contemplate.
The purpose of security studies is to find a way to create a stable international order—it is a field of study that has developed as a way of preventing conflict. Given the risks to global order with Russia's invasion of Ukraine and ongoing US-China conflict, this field is all the more important today, and I am focusing more on a mechanism of international security which is all the more critical today.
The book I recommend
"Lord of the Flies"
by William Golding, Japanese translation by Masao Hirai, Shinchosha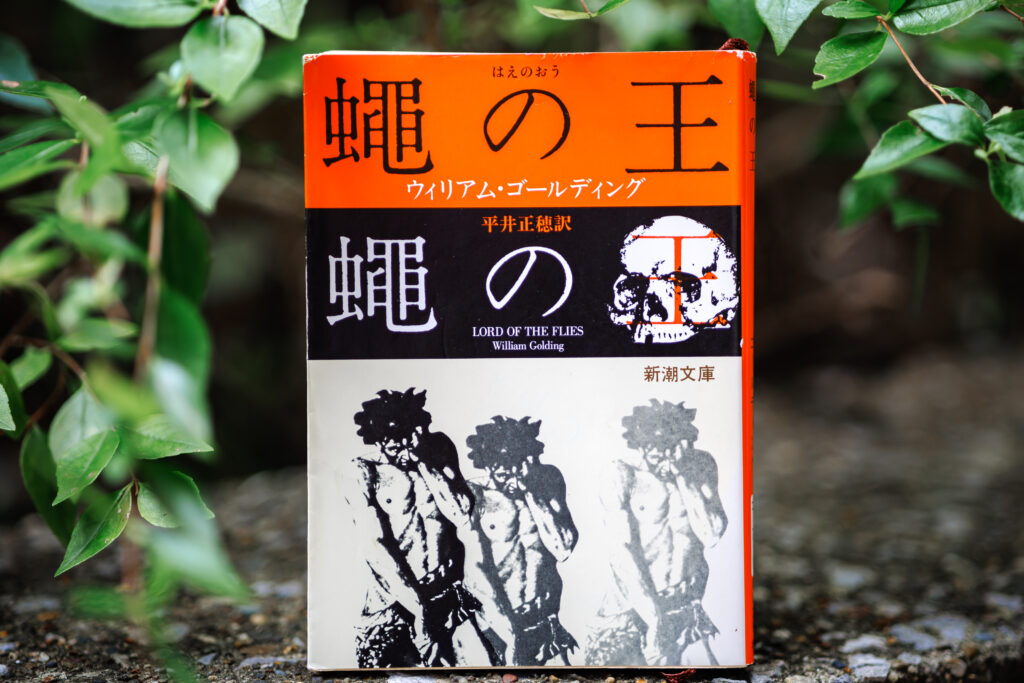 Similar to "Two Years' Vacation" by Jules Verne, this book tells of children trying to survive in a world without adults, but with a significantly different ending. A good book for encouraging high school students to think deeper, there are many parallels with anarchical international politics and conflicts between nations.
Kousuke Saitou

Associate Professor
Department of Global Studies
Faculty of Global Studies

Graduated from the Third Cluster of College, University of Tsukuba, and received his M.A and Ph.D. in International Political Economy from the Graduate School of Humanities and Social Sciences, University of Tsukuba. An associate professor at the Research Initiatives and Promotion Organization, Yokohama National University before his current position in 2021.
Interviewed: September 2022