Master's (Doctoral) Program in Science and Technology / Physics Division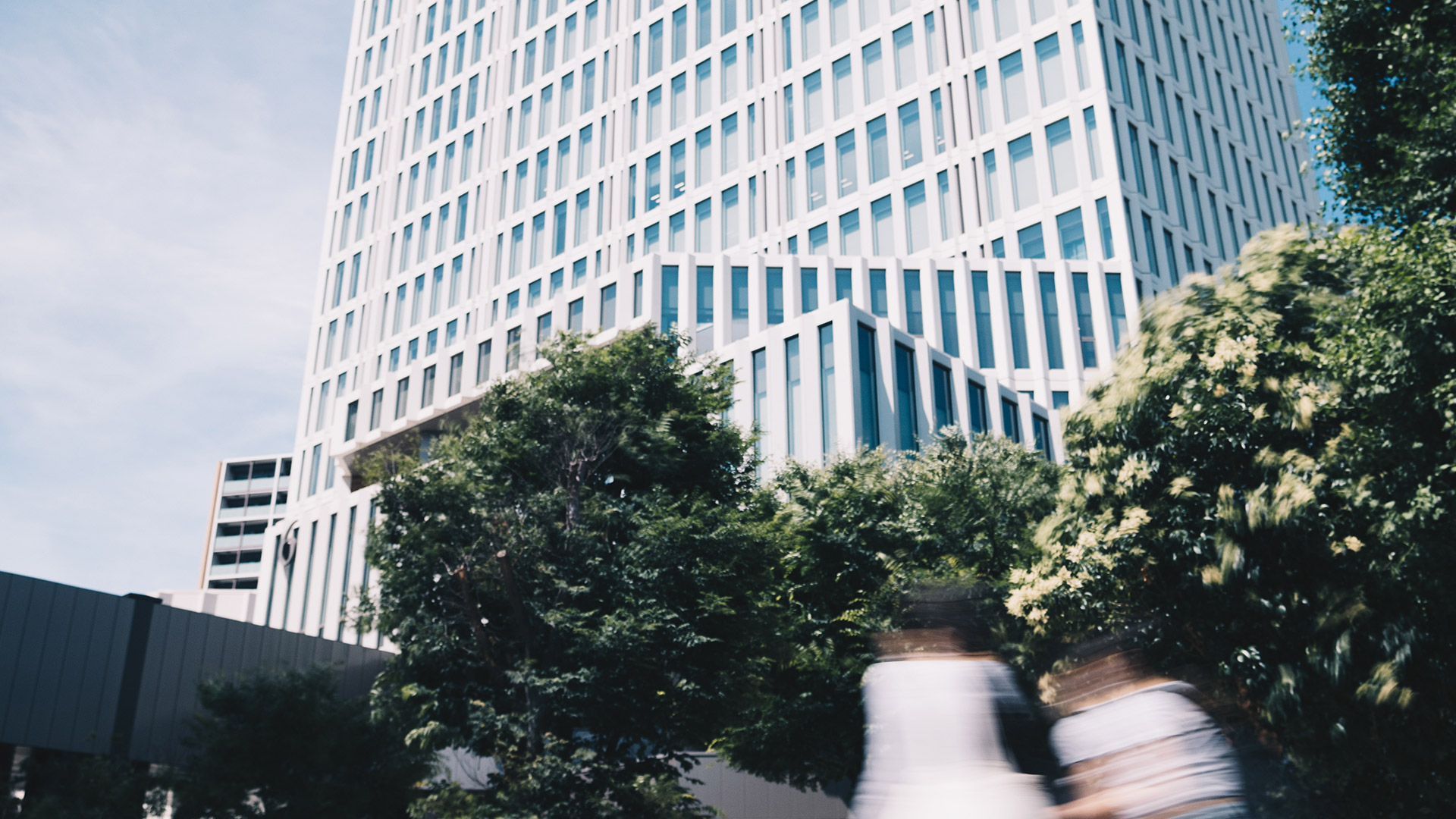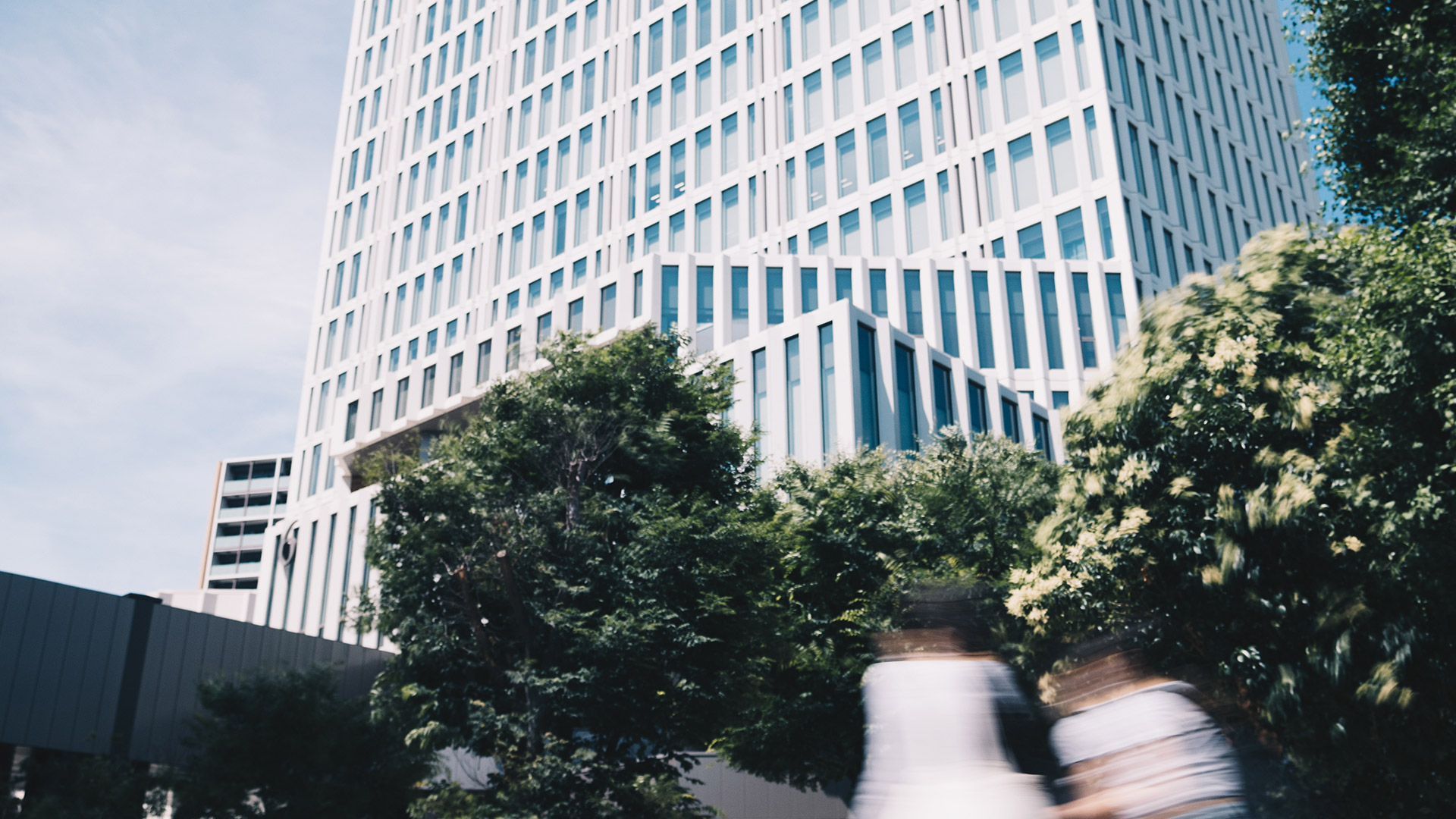 Fostering Human Resources through Advanced Research Based on Modern Physics
The study of physics aims to gain a comprehensive and unified understanding of natural phenomena. Therefore, it is not only the foundation of natural science, but also encompasses a wide range of fields, including astrophysics, condensed matter physics, atomic physics, and nuclear physics. Due to the increasing advancement of technology and complexity of academic fields, the study of applied physics has become important, along with fundamental physics. It is difficult to learn these broad fields adequately only in undergraduate courses, so graduate programs play an increasingly important role. In the Physics Division, students master the fundamentals of classical and modern physics. Through the deep study of specific scientific research topics, students are encouraged to cultivate their originality and experience the essence of innovative learning and the joy of discovery through research and research guidance.
Curriculum
In the Master's Program, students aim to acquire a broad knowledge and skills in research approach and ideas, originality, and advanced basic studies. Students in this program tend to receive more job offers than those with undergraduate degrees in terms of employment. Career paths after graduation are diverse and many graduates are actively working in a variety of fields, including manufacturing, information, and communication.
In response to the increasing number students wishing to enter graduate school each year, we are striving to establish a system that provides more opportunities for students to receive advanced education and develop research skills. In the Doctoral Program, students aim to conduct more advanced research based on the knowledge they gained in the Master's Program providing graduates great employment opportunity without much difficulty.
Granted Degree
Master's Program: MASTER OF SCIENCE IN PHYSICS
Doctoral Program: DOCTOR OF PHILOSOPHY IN PHYSICS
Available Teaching Licenses and Subjects
Junior High School Specialized Teacher(Mathematics and Science)
High School Specialized Teacher (Mathematics, Science, Industry, and Information)
*Only Master's degree program students are eligible to obtain a teaching license. In addition, only subjects for which a Type 1 license has already been obtained or for which the requirements for obtaining a Type 1 license have been met can be taken.
Program Features
A Wide Variety of Research Fields
The Graduate Program in Science and Technology / Physics Division research areas include theoretical nuclear physics, condensed matter physics, and experimental studies in atomic and molecular physics, solid state physics, optical physics, and surface and interface physics.
Limited Elite Education
The Physics Division also holds joint seminars between different labs and invite guest lecturers. These are good opportunities for faculty members and graduate students from various divisions to participate in lively discussions together. Limited elite education is also a characteristic of the education in the Graduate Program in Science and Technology Physics Division.
Selected Thesis Topics
Magnetic Structure of Equilateral Triangular Spin Tube CsCrF4 in the Ground State
Dynamic QGP Production in Heavy Ion Collisions at High Energies
Lyman-α Photon Emission from a Para-hydrogen Two Electron Excited State
Precise Measurement of Barium Multivalent Ion Visible Transition Wavelengths
Study of Ion-Molecule Reaction between Slow Polar Molecules and Cryogenic Ions
Optical Properties of Perovskite Crystal CH3NH3PbBr3
Growth of Bismuth Oxide by Atomic Layer Decomposition (ALD)
Study of Dissociative Ionization and Electron Attachment of Gas Phase Molecules by Electron Impact
Vacuum Ultraviolet Photoemission Experiments on Vibrationally Excited Molecules
Novel Transport Phenomena Studied by Quantum Network Models
Study on Quantum Phase Transition by Machine Learning
Research on Phase Control and New Materials in Magnetic Ferroelectrics
Effect of A-site Ordering in Perovskite Oxides
NMR Study of Novel Flux States Induced by Quantum Fluctuations in κ-type BEDT-TTF Organic Superconductors
Magnetism of Quasi One-Dimensional Antiferromagnets with Tetrahedral Structure
Development of Ultrashort Optical Pulse Source and its Application to Coherent Phonon Measurements
Measurement of Photoexcited Carrier Dynamics on Titanium Dioxide Photocatalyst
Theory of Effective Interaction in a Many-Body System
Reduction Effects and Electronic States in T'-Type High-Temperature Superconductors of Copper Oxides
Superconductivity and Electronic States in Iron Chalcogenide Thin Films
Theory of Scattering and Backscattering
Study of Growth of Titanium Dioxide Fine Particles by Hydrolysis of Metal Complexes and Photocatalytic Effect
Educational Policies
Master's Program

With an aim to foster human resources who can serve the advancement of Physics and associated fields and contribute to developing human society and conserving the global environment by using expertise, the Physics Division (Master's Program) sets standards for the skills and knowledge students should acquire before graduation as described below: Those who fulfill the requirements and pass their thesis defense shall be deemed to have acquired these qualities and will be awarded a diploma.

The ability to multidimensionally identify how science can impact human society and the global environment
The ability to acquire expertise that enables one to play an active role at the forefront of Physics and associated fields as well as to develop new technologies and explore new fields
A level of English proficiency that enables high performance in society and accommodates further developments in globalization
The competency to clearly understand the positioning of own research in light of prior researches, handle theories and data with the right methodologies, analyze the research results in detail, and write academic papers and a master's thesis that objectively describe the value of research findings

Doctoral Program

With an aim to foster human resources who have acquired high expertise in Physics as well as the interdisciplinary competence to comprehensively understand the associated impacts on human society and the global environment, and can thus conduct research and development independently in their field of expertise,
the Physics Division (Doctoral Program) sets standards for the skills and knowledge students should acquire before graduation as described below: Those who fulfill the requirements and pass their dissertation defense shall be deemed to have acquired these qualities and will be awarded a diploma.

The ability to multidimensionally identify how science can affect human society and the global environment, acquired by studying not only one's disciplinary specialty, but also a wide range of disciplines, including associated interdisciplinary fields
The ability to acquire expertise that enables one to independently play an active role at the forefront of Physics and associated fields as well as to creatively conduct research and development that will contribute to human evolution and wellbeing
A level of English proficiency that enables one to stand on the forefront of globalization and independently lead international society
The competency to clearly understand the positioning of one's own research in light of prior researches, handle theories and data with the right methodologies, analyze the research results in detail, and write academic papers and a doctoral thesis that objectively describe the value of the research findings
Master's Program

The Physics Division (Master's Program) seeks to cultivate the ability to contribute to the further development of Physics and associated disciplines, as well as to the development of human society and global environment conservation, by having students take courses in Physics and other divisions and receive research guidance.

Students will take courses in divisions other than Physics as well as general science and engineering courses to acquire broad knowledge of disciplines other than their disciplinary specialty
Students will take courses offered by the Physics Division, including those associated with condensed matter physics, optical physics, and atoms and molecules to acquire expertise in these disciplines. Furthermore, they will conduct research on a specific theme; and therefore acquire profound professional knowledge of their theme in a broad context and learn about research procedures, organization and ethics
Students will improve their English proficiency by taking English for Science and Technology and English-taught courses, presenting research outcomes in English, and writing academic papers in English

Doctoral Program

The Physics Division (Doctoral Program) seeks to cultivate the ability to independently conduct research and development based on high expertise in Physics and broad knowledge of associated fields, by having students take Seminars and receive research guidance

Students will read academic papers and commentaries in interdisciplinary fields other than Physics to acquire broad knowledge of these disciplines
Students will conduct intensive research supported by research guidance provided by faculty; and therefore acquire profound expertise of their theme in a broad context, learn about research procedures, organization and ethics, and submit their dissertation as a culmination of their research
Students will present their research outcomes in Japan and overseas in English, compile and submit academic papers in English, and conduct research at overseas institutions as required; and therefore, they will actively improve their communication skills
Master's Program

The Physics Division (Master's Program) seeks students with the following qualities:

Students who have studied the field of Physics and are motivated to perform research
Students who possess the standard academic skills in Basic Mathematics, Electromagnetics, Thermal and Statistical Physics, Quantum Engineering, Chemical Physics, which are required to study Physics and pursue research in the field

Doctoral Program

The Physics Division (Doctoral Program) seeks students with the following qualities:

Students who are motivated to independently pursue creative research and development in the field of Physics
Students with the expertise and English skills required to independently pursue creative research and development in the field of Physics
Faculty Members
Hideyuki KUNUGITA Associate Professor
Takeshi ODAGIRI Professor
Haruhiko KUROE Associate Professor
Hideki KUWAHARA Professor
Kazuo TAKAYANAGI Professor
Tetsufumi HIRANO Professor
Masamitsu HOSHINO Professor