Master's (Doctoral) Program in Science and Technology / Mechanical Engineering Division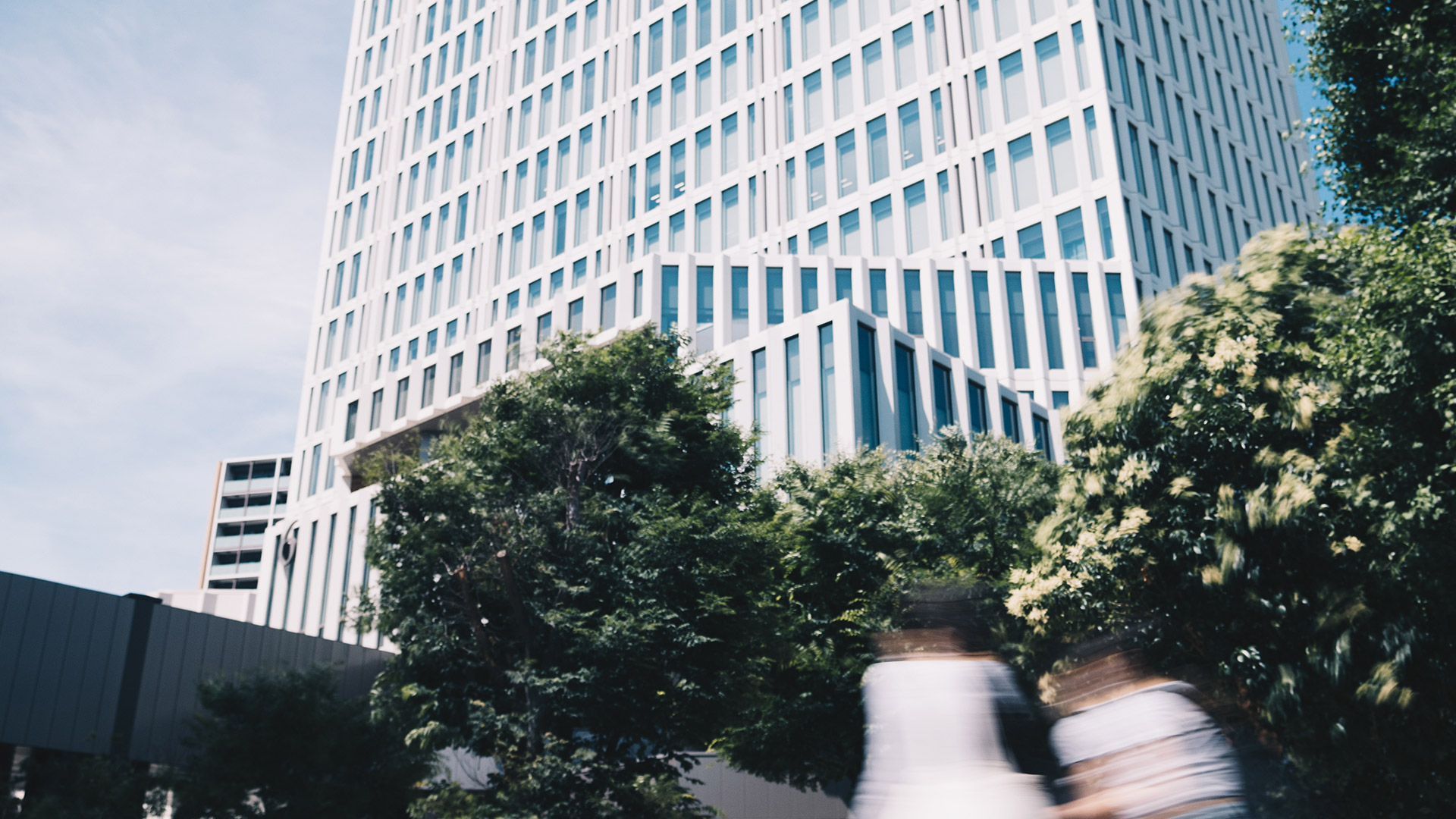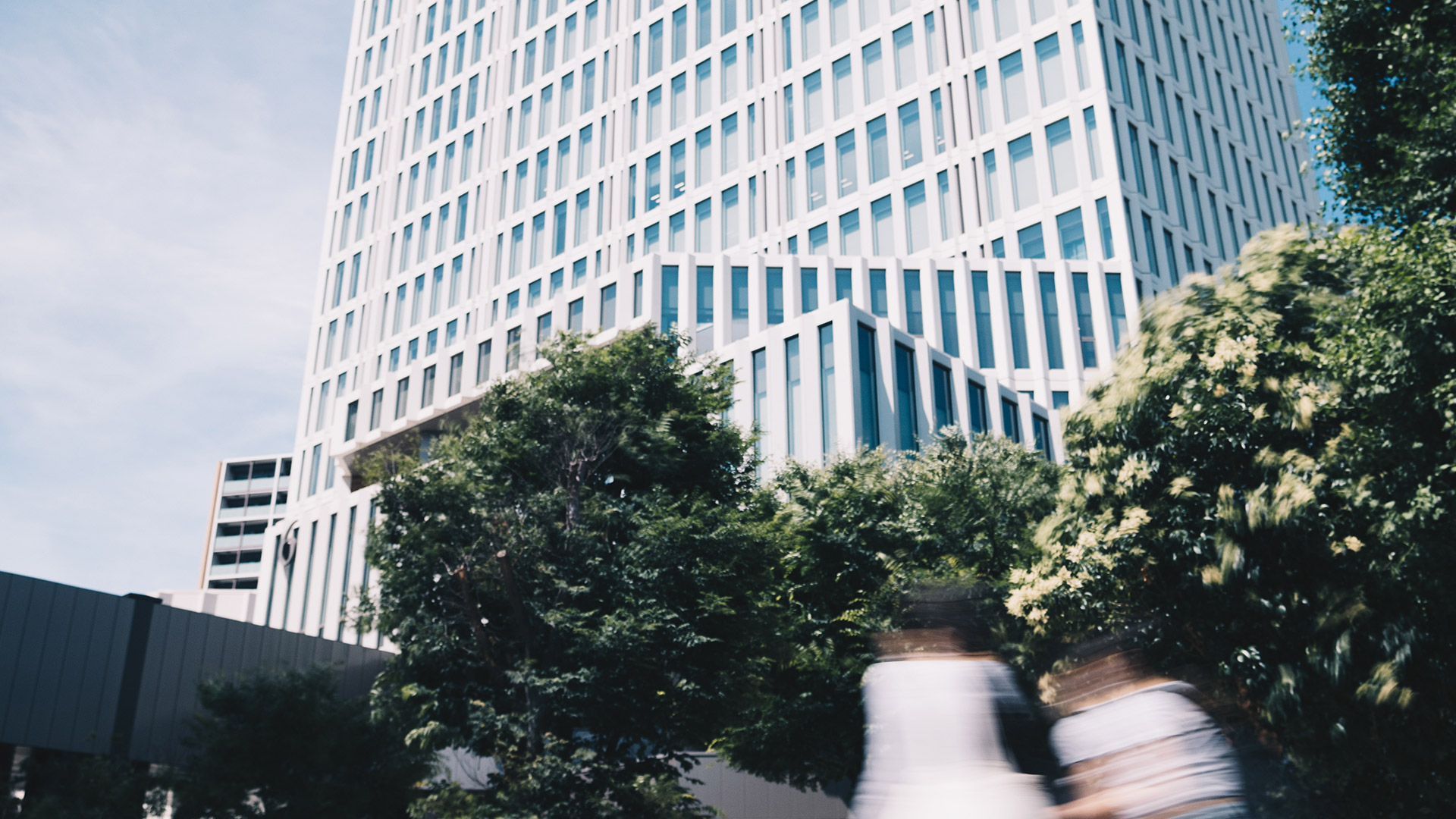 Fundamental and Applied Research for "Monozukuri (Manufacturing)"
Japan's recent prosperity has once again been recognized as a result of its world-class industry . Mechanical engineering plays a key role in this.
Mechanical engineering is fundamental to all industries and no industry is conceivable without it. The objective of the Graduate Program in Science and Technology / Mechanical Engineering is to develop human resources who will contribute to the development of the field of mechanical engineering.
Curriculum
The Master's Program trains professionals who can deal with an advanced scientific civilization and society while the Doctoral Program trains outstanding researchers. The programs consist of faculty members who specialize in various fields of mechanical engineering, such as mechanics of materials, dynamics of machinery, thermal engineering, fluids engineering, precision engineering, control engineering, and material science.
Each faculty member pursues advanced research related to mechanical engineering with the keyword "monozukuri (manufacturing)". We are convinced that the Graduate Program in Science and Technology / Mechanical Engineering nurtures excellent engineers and researchers of "monozukuri (manufacturing)" in Japan. Thus, the graduates of this program are engaged in a wide range of fields.
Granted Degree
Master's Program: MASTER OF SCIENCE IN MECHANICAL ENGINEERING
Doctoral Program: DOCTOR OF PHILOSOPHY IN MECHANICAL ENGINEERING
Available Teaching Licenses and Subjects
Junior High School Specialized Teacher (Mathematics and Science)
High School Specialized Teacher (Mathematics, Science, Industry, and Information)
*Only Master's degree program students are eligible to obtain a teaching license. In addition, only subjects for which a Type 1 license has already been obtained or for which the requirements for obtaining a Type 1 license have been met can be taken.
Program Features
Outstanding Research
Faculty members are active not only in the Japan Society of Mechanical Engineers but also in numerous other academic societies of various fields. In addition to Grants-in-Aid for Scientific Research, they have obtained competitive funds from various ministries and agencies to conduct world-class research.
Fostering Engineers and Researchers Who Can Implement with Tangible and Intangible Initiatives
The Graduate Program in Science and Technology / Mechanical Engineering accepts a large number of international students from Asian countries, allowing students to engage in discussions, analysis, and deliberations from an international perspective on a daily basis during seminars and other activities. Many graduates of the program pursue their careers in higher education institutions, international organizations, and universities in Japan and abroad.
Selected Thesis Topics
Fatigue Crack Growth Analysis of Clad Steel Compact Tension Specimen by XFEM
Numerical Analysis Method for Compression After Impact (CAI) Strength Evaluation for CFRP Laminates
Development of FE Head Models for Analysis of Head Injuries
A Study on the Reproduction Method for Brain Injury Analysis of Multiple Head Impacts in Traffic Accidents
Establishment of a Golf Clubs Evaluation Index Based on Golf Swing Motion Analysis
Development of a Simplified Human Model Based on the Vestibular Sensory System
Numerical Analysis Research on Nonstationary Characteristics of Fire Whirl
Effect of Inhalation Conditions and Particle Size Distribution on Particle Transport in a Respiratory Tract Model
Development of Ammonia Fueled Engine and Computational Fluid Dynamics (CFD) Analysis for Carbon Neutral Society
Research and Development of Helical Sub-Cooled Condenser with Flat Type Fins
Experimental Research on Forced Convection Boiling Heat Transfer in Engine Cooling Channels
Development of a Prediction Model for Cooling Loss in Engine Cylinders and Implementation on Controller
Building a Learning Algorithm for Energy Optimization of Hybrid Vehicles
Research on System Optimization and Learning Theory for MaaS
Speed Pattern Optimization and Hierarchical Controller for HEVs Integrating Energy Management
Study of PnG Format for Optimal Fuel Consumption by Adjusting Engine Drive Power
Examination of Factors Involved in Hydrogen Embrittlement of Composite Structure High-Strength Steel for Automobile
Research on Hydrogen Existing States and Hydrogen Embrittlement Crack Initiation and Propagation Behavior in Tempered Martensitic Steel
Research on Microstructure Control and Strength, Fracture, and Fatigue Properties of Additive Manufactured Biomedical Metallomaterial
Engineering Approaches to Prevent and Reconstruct Knee Osteoarthritis and Anterior Cruciate Ligament (ACL)
Educational Policies
Master's Program

With an aim to foster human resources who can serve the advancement of Mechanical Engineering and associated fields and contribute to developing human society and conserving the global environment, the Mechanical Engineering Division (Master's Program) sets standards for the skills and knowledge students should acquire before graduation as described below: Those who fulfill the requirements and pass their thesis defense shall be deemed to have acquired these qualities and will be awarded a diploma.

 The ability to multidimensionally identify how technology can impact human society and the global environment,
acquired by studying a wide range of disciplines, including natural science disciplines beyond one's disciplinary
specialty or interdisciplinary fields covering the social sciences
The ability to acquire expertise that enables one to play an active role at the forefront of Mechanical Engineering and associated fields as well as to develop new technologies and explore new fields
A level of English proficiency that enables high performance in society and accommodates further developments
in globalization
The ability to write academically structured papers through one's original research with good understanding of preceding research done in and related to one's field

Doctoral Program

With an aim to foster human resources who have acquired high expertise in Mechanical Engineering as well as the interdisciplinary competence to comprehensively understand the associated impacts on human society and the global environment, and can thus conduct research and development independently in their field of expertise, the Mechanical Engineering Division (Doctoral Program) sets standards for the skills and knowledge students should acquire before graduation as described below: Those who fulfill the requirements and pass their thesis defense shall be deemed to have acquired these qualities and will be awarded a diploma.

The ability to multidimensionally identify how technology can affect human society and the global environment, acquired by studying not only one's disciplinary
The ability to acquire expertise that enables one to independently play an active role at the forefront of Mechanical Engineering and associated fields as well as to creatively conduct research and development that will contribute to human evolution an wellbeing
A level of English proficiency that enables one to stand on the forefront of globalization and independently lead international society
The ability to independently conduct original research by utilizing one's highly specialized expertise, write academic papers of an international level, and contribute to the academic field
Master's Program

The Mechanical Engineering Division (Master's Program) seeks to cultivate the ability to contribute to the further development of Mechanical Engineering and associated disciplines, as well as to the development of human society and global environment conservation, by having students take courses in Mechanical Engineering and other divisions and receive research guidance.

Students will take courses in divisions other than Mechanical Engineering as well as general science and engineering courses to acquire broad knowledge of disciplines other than their disciplinary specialty
Students will take courses offered by the Mechanical Engineering Division, including those associated with Mechanics of Materials, Mechanics of Machinery, Thermal Engineering, Fluid Mechanics, Precision Engineering, Control Engineering, Materials Science and Engineering, Physics and Mathematics, to acquire expertise in these disciplines. Furthermore, they will conduct research on a specific theme; and therefore acquire profound professional knowledge of their theme in a broad context and learn about research procedures, organization and ethics.
Students will improve their English proficiency by taking English for Science and Technology and English-taught courses, presenting research outcomes in English, and writing academic papers in English.

Doctoral Program

The Mechanical Engineering Division (Doctoral Program) seeks to cultivate the ability to independently conduct research and development based on high expertise in Mechanical Engineering and broad knowledge of associated fields, by having students take Seminars and receive research guidance

Students will read academic papers and commentaries in interdisciplinary fields other than Mechanical Engineering to acquire broad knowledge of these disciplines
Students will conduct intensive research supported by research guidance provided by faculty; and therefore acquire profound expertise of their theme in a broad context, learn about research procedures, organization and ethics, and submit their dissertation as a culmination of their research
Students will present their research outcomes in Japan and overseas in English, compile and submit academic papers in English, and conduct research at overseas institutions as required; and therefore, they will actively improve their communication skills
Master's Program

The Mechanical Engineering Division (Master's Program) seeks students with the following qualities:

Students who have studied Mechanical Engineering and are motivated to perform research
Students who possess the standard academic skills in Mechanics of Materials, Mechanics of Machinery, Thermal Engineering, Fluid Mechanics, Precision Engineering, Control Engineering, Materials Science and Engineering, Physics and Mathematics, required to study Mechanical Engineering and pursue research in the field

Doctoral Program

The Mechanical Engineering Division (Doctoral Program) seeks students with the following qualities:

Students who are motivated to independently pursue creative research and development
Students with the expertise and English skills required to independently pursue creative research and development
Faculty Members
Mitsuhisa ICHIYANAGI Professor
Shoichiro TAKEHARA Professor
Yoshiaki TERUMICHI Professor
Toshio NAGASHIMA Professor
Noriyuki HISAMORI Professor
Edyta DZIEMINSKA Associate Professor
Hidetake TANAKA Associate Professor
Yuelin ZHANG Associate Professor
Mariko WATANABE Associate Professor
Wenjing CAO Associate Professor
Emir YILMAZ Assistant Professor