Graduate Program in Science and Technology/ Chemistry Division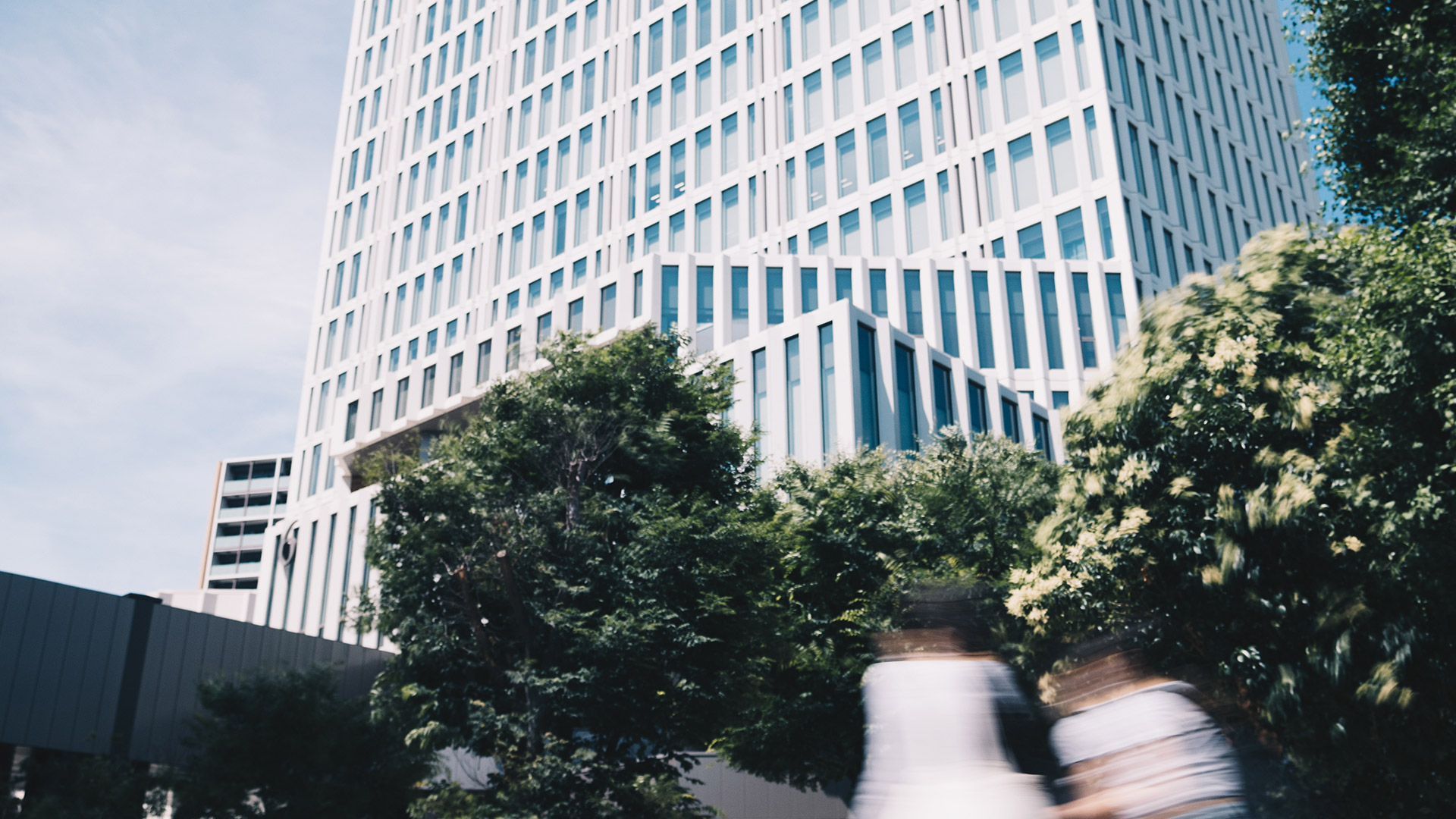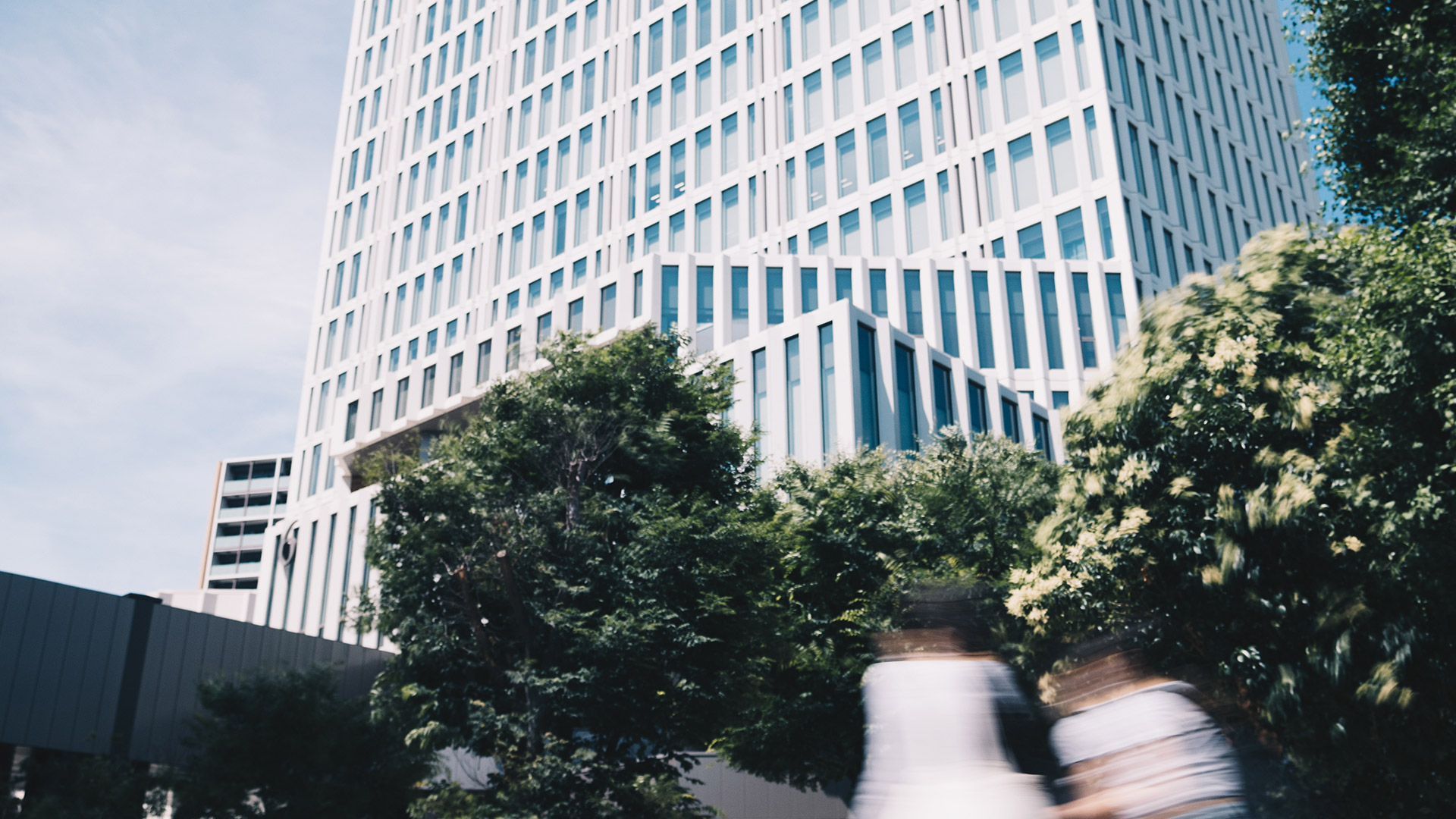 Cultivation of Independent Research Skills and Academic Knowledge through Research in the Field of Chemistry

The Chemistry Division aims to cultivate research skills and academic knowledge that will enable students to conduct independent research activities in their own fields through research on molecular structure and theory-aided molecular design, isotopes, geochemistry, natural organic compounds, transition metal complexes, and supramolecular reagents. The graduate students belong to one of the five fields of Physical Chemistry, Inorganic Chemistry, Analytical Chemistry, Organic Chemistry, and Coordination Chemistry. They conduct research for their thesis under the guidance of a faculty members while taking the prescribed courses. The Graduate Program in Science and Technology also offers an admissions system for working adults to foster an environment where everyone has the opportunity to study.
Curriculum
The Master's Program is designed to be completed in two years and consists of lecture and seminar courses. Completion of this program requires the acquisition of 30 credits and the submission of Master's thesis. The research for Master's Program consists of a thesis and an oral presentation which is reviewed by three or more members of evaluators.
In the Doctoral Program, students can focus on their research and doctoral dissertation as they have completed most of their required credits during the their Master's Program. Many graduates in both Master's and Doctoral Program of the Chemistry Division are engaged as researchers in research departments of private companies, faculty members at public and private universities, researchers at independent research institutes, and national and local public officials.
Degrees Conferred
Master's Program: Master of Science in Chemistry
Doctoral Course: Doctor of Science in Chemistry
Available Teaching Licenses and Subjects
Junior High School (Science)
High School (Specialized; Science)
Program Features
Completion in Two Years for Outstanding Students
In the Doctoral Program, students normally obtain their degree in three years. However, students can pursue the degree after completing two years of study in particularly outstanding cases.
Collaboration with the Applied Chemistry Division
Based on the basic sprit of the founding of Faculty of Science and Technology, "The Fusion of Science and Engineering", solidarity is maintained between the Chemistry and Applied Chemistry Division. This engaged the divisions to exchange the lecture courses, research cooperation, the thesis defense, and joint use of facilities and equipment.
Collaboration with the Biological Science and Physics Division
Research collaboration and joint use of facilities and equipment are conducted with the Biological Science Division via technical cooperation, such as the evaluation of natural organic compounds and transition metal complexes as bioactive and biorecognition reagents using cells. In addition, technical exchange and research cooperation is conducted through joint research with the Physics Division using its advanced measurement equipment, such as theoretical analysis of the molecular structure of gases and evaluation of mixed valence state of polynuclear metal complexes.
Selected Thesis Topics
Desmosine Studies by LC-MS/MS: Moyamoya Disease Biomarkers and Eggshell Membrane
Mechanism of Water Quality Fluctuations Associated with Volcanic Activity in Crater Lake on the Summit and Surrounding Hot Springs at Mount Kusatsu-Shirane
Syntheses and Reactions of Nitrosyl-bridged Diruthenium Complexes
Development and Functional Evaluation of Cyclodextrin Nanogels with Boronic Acids as Recognition Site
Development of Electrochemical Bacteria Detection Sensor Using Gold Nanoparticle Composite Electrode
Theoretical Analysis of the Kinetic Isotope Effect on Carboxylation in RubisCO
Syntheses of Functional Evaluation of 2-dimethylamminoquinazolines Aiming at Use as Fluorescent Probes
Development of a Replicable Model for Chamber Experiments and Analysis of Sulfur Isotope Concentration under Reductive Conditions
Fourier-Transform Microwave Spectroscopy of 1-Pentanethiol
Educational Policies
Master's Program

With an aim to foster human resources who can serve the advancement of Chemistry and associated fields and contribute to developing human society and conserving the global environment, the Chemistry Division (Master's Program) sets standards for the skills and knowledge students should acquire before graduation as described below: Those who fulfill the requirements and pass their thesis defense shall be deemed to have acquired these qualities and will be awarded a diploma.

The ability to multidimensionally identify how fundamental science can impact human society and the global environment, acquired by studying a wide range of disciplines, including natural science disciplines beyond one's disciplinary specialty or interdisciplinary fields covering the social sciences.
The expertise that enables one to play an active role at the forefront of Chemistry and associated conventional academic disciplines (Physical Chemistry, Inorganic Chemistry, Analytic Chemistry, Organic Chemistry, Environmental Science), to pursue the truth as well as to creatively conduct research and development that will contribute to human evolution and wellbeing
A level of English proficiency that enables high performance in society and accommodates further developments in globalization
The ability to describe and explain one's research in a logical, appropriate and clear way in one's research papers and presentations

Doctoral Program

With an aim to foster human resources who can serve the advancement of Chemistry and associated fields and contribute to developing human society and conserving the global environment, the Chemistry Division (Doctoral Program) sets standards for the skills and knowledge students should acquire before graduation as described below: Those who fulfill the requirements and pass their thesis defense shall be deemed to have acquired these qualities and will be awarded a diploma.

The ability to multidimensionally identify how fundamental science can impact human society and the global environment, acquired by studying a wide range of disciplines, including natural science disciplines beyond one's disciplinary specialty or interdisciplinary fields covering the social sciences.
The expertise that enables one to play an active role at the forefront of Chemistry and associated conventional academic disciplines (Physical Chemistry, Inorganic Chemistry, Analytic Chemistry, Organic Chemistry, Environmental Science), to pursue the truth as well as to creatively conduct research and development that will contribute to human evolution and wellbeing
A level of English proficiency that enables high performance in society and accommodates further developments in globalization
The ability to conduct highly specialized and original research, communicate the research findings widely, and complete a doctoral thesis with significant academic value
Master's Program

The Chemistry Division (Master's Program) seeks to cultivate the ability to contribute to the further development of Chemistry and associated disciplines, as well as to the development of human society and global environment conservation, by having students take courses in Chemistry and other divisions and receive research guidance.

Students will take courses in divisions other than Chemistry as well as general science and engineering courses to acquire broad knowledge of disciplines other than their disciplinary specialty.
Students will take courses offered by the Chemistry Division, including those associated with Physical Chemistry, Inorganic Chemistry, Analytical Chemistry, Organic Chemistry, Coordination Chemistry, and Environmental Science, to acquire expertise in these disciplines. Furthermore, they will conduct research on a specific theme; and therefore acquire profound professional knowledge of their theme in a broad context and learn about research procedures, organization and ethics.
Students will improve their English proficiency by taking English for Science and Technology and English-taught courses, presenting research outcomes in English, and writing academic papers in English

Doctoral Program

The Chemistry Division (Doctoral Program) seeks to cultivate the ability to independently conduct research and development based on high expertise in Chemistry and broad knowledge of associated fields, by having students take Seminars and receive research guidance

Students will read academic papers and commentaries in interdisciplinary fields other than Chemistry to acquire broad knowledge of these disciplines
Students will conduct intensive research supported by research guidance provided by faculty; and therefore acquire profound expertise of their theme in a broad context, learn about research procedures, organization and ethics, and submit their dissertation as a culmination of their research
Students will present their research outcomes in Japan and overseas in English, compile and submit academic papers in English, and conduct research at overseas institutions as required; and therefore, they will actively improve their communication skills
Master's Program

The Chemistry Division (Master's Program) seeks students with the following qualities:

Students who have studied the field of Chemistry and are motivated to perform research
Students who possess the standard academic skills in Physical Chemistry, Inorganic Chemistry, Organic Chemistry, etc. required to study Chemistry and pursue research in the field

Doctoral Program

The Chemistry Division (Doctoral Program) seeks students with the following qualities:

Students who are motivated to independently pursue creative research and development in the field of Chemistry
Students with the expertise and English skills required to independently pursue creative research and development in the field of Chemistry
Faculty Members
Yoshikazu KIKAWADA Professor
Takashi HAYASHITA Professor
Takeshi HASHIMOTO Associate Professor
Seba FUYUTSUKI Associate Professor
Tomoyo MISAWA Assistant Professor