Master's (Doctoral) Program in Death and Life Studies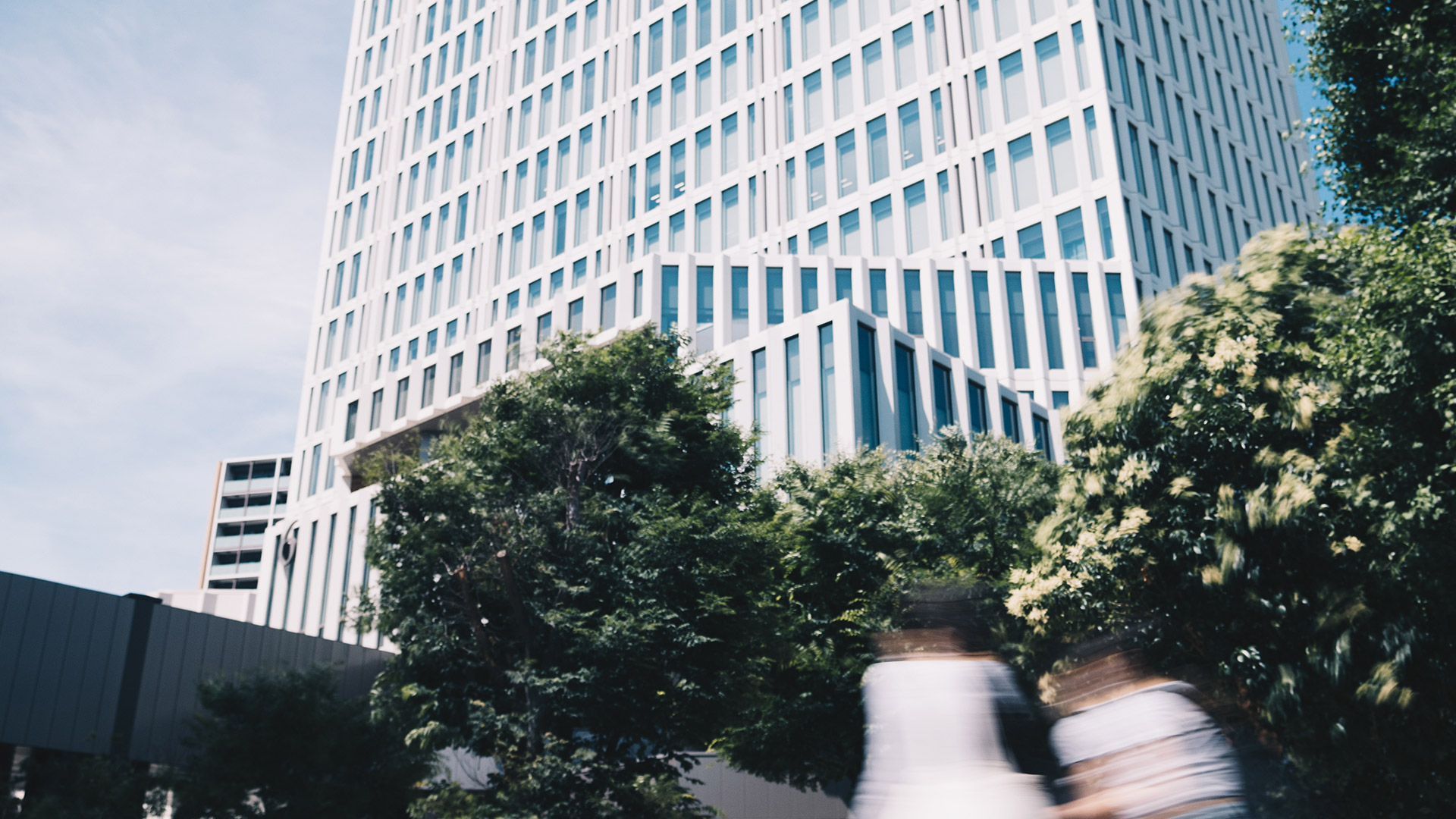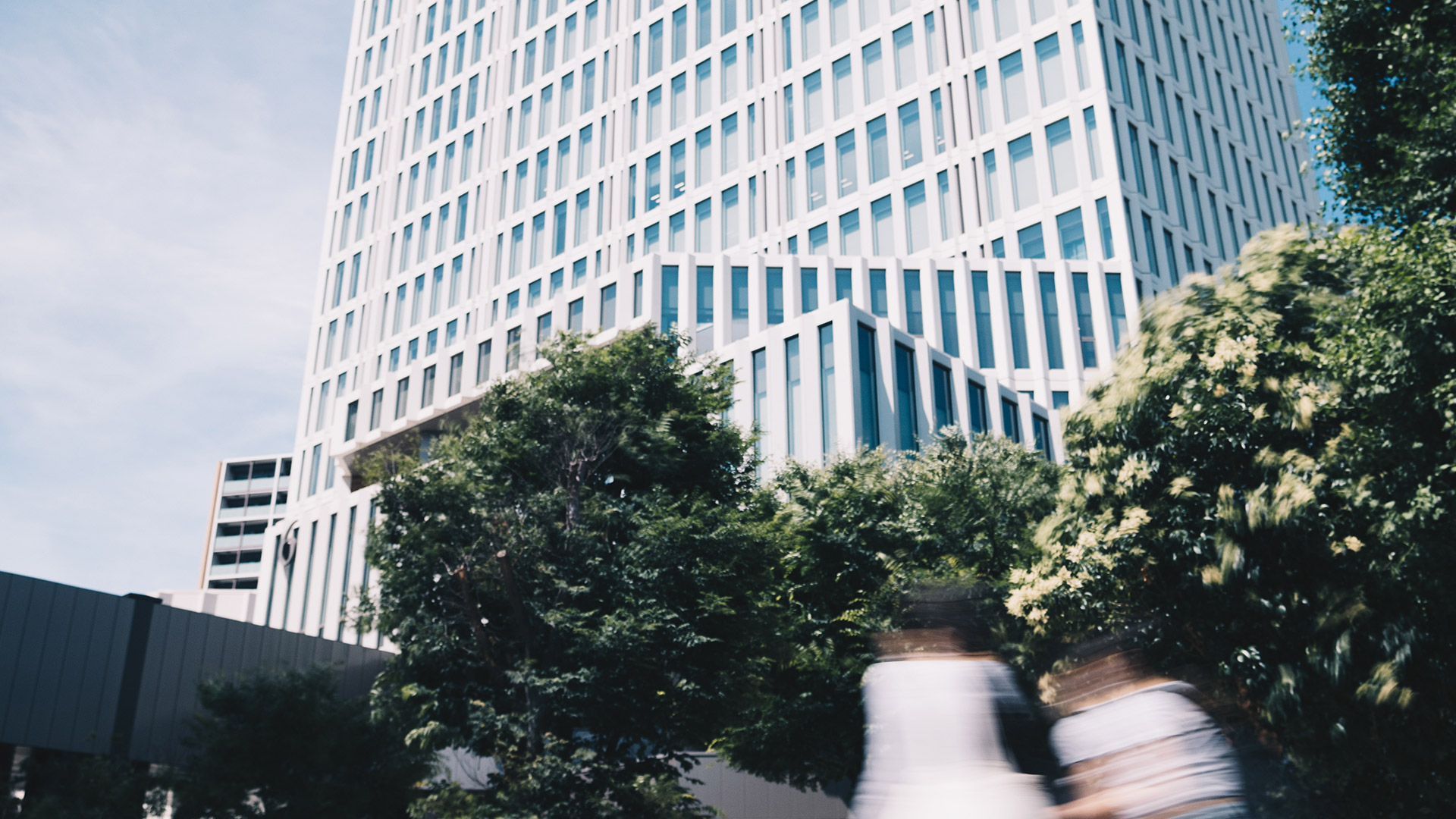 Transcending Religious and Sectarian Boundaries to Address Contemporary Issues in a Practical and Clinical Manner
In April 2016, Sophia University established the Master's Program in Death and Life Studies under the Graduate School of Applied Religious Studies. Sophia University's educational spirit "for Others, with Others" into modern society. And to further develop this education and research, we established the Doctoral Program in April 2018. These programs bring together and integrates the academic fields of religion and ethics and care-related studies that have been accumulated at Sophia University, as well as academic fields that deal with various aspects of the modern world and global issues. As a result, we have formed a center for research and education in practical religious studies and life and death studies in Japan, and further developed Sophia University's educational spirit.
The Graduate School of Applied Religious Studies encompasses a broader field of study than life and death studies alone. This is because it is a field of scholarship that tackles the various issues facing contemporary society in light of religious cultures and ethical and ideological traditions. As seen in the international conflicts that have shaken the world, modern society is facing problems in which diverse religious cultures are in conflict with each other, as well as problems in science, technology, politics, economics, and other areas that cause conflicts between non-religious and religious thought. The role of Applied Religious Studies is to deal with these problems in a practical and clinical manner, based on the study of various religious cultures.
Curriculum
Life and death studies are among the most important areas of study in the field of practical religious studies. It involves a wide range of disciplines, including theology, religious studies, philosophy, comparative thought, literature, and the arts.
In addition, it is appropriate to base the development of death studies as a practice centered on clinical spiritual care on the academic knowledge of practical religious studies. This is related to the fact that spiritual care was formed in the West as "Death Studies" developed from the field of practical theology into a field of academic knowledge that transcended religious and sectarian boundaries.
The mission of the Graduate School of Applied Religious Studies is to lead the advancement of research and education in practical religion and life and death studies in Japan, and to play a critical role as the first graduate school in Japan to train both academic specialists in this area and professionals who need to have a high level of expertise in the field.
Granted Degree
Master's Program: MASTER OF ARTS IN DEATH AND LIFE STUDIES
Doctoral Program: DOCTOR OF PHILOSOPHY IN APPLIED RELIGIOUS STUDIES
Available Licenses
Able to apply for Licensed Spiritual Carer (*1) (Possible by taking courses included in the completion requirement credits)
Qualification to apply for Licensed Interfaith Chaplain(*2) (Possible by taking courses included in the completion requirement credits)
*1 Qualification certified by The Japan Society for Spiritual Care
*2 Qualification certified by the Society for Interfaith Chaplaincy in Japan. Religious leaders (clergy) belonging to religious organizations, temples, shrines, etc., who are in a position to provide consultation to the congregation are eligible for this.
Program Features
Core Disciplines Studied
In addition to critically and constructively studying the religious and ideological foundations of modern society, which is supported by highly developed science and technology, we will also conduct advanced research on the following three areas: practical religion and comparative thought, applied ethics and value theory, and reflective care practice.
Study of Problems in Life and Death
Subject of Research
1. The Public Nature of Religion
Interreligious Dialogue and Cooperation
The social role of religion in a value-pluralistic society, etc.
2. Views on Life and Death, Bioethics
Values for Life, Peace, and the Environment
Ethics, etc. in medical practice and advanced science and technology
3. Clinical Spiritual Care
Clinical Spiritual Care in Health and Welfare
Education for Life
Grief care related to disasters, accidents, incidents, suicide, etc.
Prospects for Post-Completion Career Paths and Demand by the Current Economic Society
The main likely post-completion career paths in light of the three mortality issues studied by the Graduate School of Applied Religious Studies, in addition to "further study as a researcher," are as follows.
| Study of Problems in Life and Death | Image of Human Resources to be Trained |
| --- | --- |
| 1. The Public Nature of Religion | Activities in religious organizations, non-profit organizations, government agencies, etc., as a specialist in public religious activities. |
| 2. Views on Life and Death, Bioethics | Activities as a bioethics and mortality specialist in medical, welfare, and research institutions |
| 3. Clinical Spiritual Care | Activities in the medical, welfare, community, and government sectors as a spiritual care professional with "Licensed Spiritual Carer" certification, chaplain, clinical religious leader, and community leader in community care. |
Day and Evening Classes and a Long-term Enrollment System that Enables Students to Study While Working
To enable people to study while working, classes are offered across both daytime and evening hours, and more than half of the courses, including required courses, are offered in the evening. Furthermore, a long-term enrollment system was introduced in FY2018. This system allows students who are employed to enroll for three years for the cost of two years' tuition. Only for master's degree students.
Selected Thesis Topics
Master's Program
Possibility of Using Novels in Life and Death Studies – Think about "My Death" from the Novel-Fudarakutokaiki
Attempts to Mainstream Gender in Interreligious Dialogue Organizations – Case Studies in Religions for Peace: Visualization of Religious Women and the Change in the Gender Debate
Studies among Eugenic Protection Law and Psychiatrist: Why did the Japanese Association of Psychiatric Hospitals and Japan Association for Mental Health Lobby for a Eugenic Surgery Budget?
Suffering and Structure of Those who have a Desire to Hasten Death – Narrative Analysis Using Multiple Path Isotropy Modeling
The Indeterminacy of Word Meaning Making and the Dynamism of Spirituality – A Study of Readings Club
Doctoral Program
The Changing Perception of Physicians' Role and Sense of Responsibility in Home Health Care: Based on One's View of Life and Death
Harmonizing the Right to Know One's Origins and Anonymity: Based on a Survey by Children Who Want to Know Their Parents and Sperm Donors.
Educational Policies
Master's Program

The Master's Program in Death and Life Studies sets standards for the skills and knowledge students should acquire before graduation as described below: Those who fulfill the graduation requirements and pass their thesis defense shall be deemed to have acquired these qualities and will be awarded a diploma

The ability to understand research questions in one of the following academic fields: "the public nature of religion," "view of life and death and life ethics," and "clinical spiritual care"; and the ability to proactively engage in fundamental research
The ability to understand the practical meaning and role that one's research bears in the field
The ability to pursue practical questions and contribute to academics through a logically and academically structured thesis

Doctoral Program

The Doctoral Program in Death and Life Studies sets standards for the skills and knowledge students should acquire before graduation as described below: Those who fulfill the graduation requirements and pass their dissertation defense shall be deemed to have acquired these qualities and will be awarded a diploma.

The ability to contribute to academics as an independent researcher of practical religious studies based on high expertise or interdisciplinary knowledge of the humanities, centered on religious studies
A deep understanding for the ideological and religious foundations and social background of the place of religious practice that is the target of one's research and the ability to contribute to the practical exploration of research questions and the fostering of younger human resources as educators and practitioners
Completion of a dissertation of high standards and originality that can contribute to the exploration of sophisticated practical research questions and academics
Master's Program

In accordance with the diploma policy, the Master's Program in Death and Life Studies constructs its curriculum with courses aligned to the following purposes:

Through the mandatory courses "Death and Life Studies Methodology I", "Death and Life Studies Methodology II", and "Reading in English," have students acquire methodologies and research ethics that will form the foundations of research. Train students in their academic field, selected from the three research fields, "Public Nature of Religion," "View of Life and Death," and "Clinical Spiritual Care," by having them take two Seminar Courses (4 credits) representing their research field and one Seminar Course (2 credits) from an adjacent research field as compulsory elective courses. Furthermore, have students deepen their interdisciplinary knowledge through elective courses.
Have students acquire highly interdisciplinary and specialized knowledge in humanities and social sciences associated with religion, tradition, history and thought as well as a practical understanding of death and life studies issues through direct experiences dealing with death and life studies issues in Internship Courses and Seminar Courses.
Under the close research guidance provided by the research advisor assigned immediately after enrollment the "Research Guidance" course offered every semester, have students compile a thesis based on an appropriate understanding of issues and research methodologies.

Doctoral Program

In accordance with the diploma policy, the Doctoral Program in Death and Life Studies constructs its curriculum with courses aligned to the following purposes:

Offer "Practical Studies of Religion Colloquium I" and "Practical Studies of Religion Colloquium II" as compulsory courses and foster basic research abilities through the acquisition of the ability for constructive criticism and research ethics.
In response to the diversified aims and academic interest of students, offer a group of special research courses from which students may select courses representing multiple disciplines. Through the courses, students will deepen their knowledge of their research fields and acquire knowledge of complex death and life studies issues. Students requiring stronger practical skills in providing care will foster practical clinical skills and guidance skills by taking courses including OJT.
Have students acquire research application skills and presentation skills through research guidance tailored to individual is sues, and based on a review of their research plans, have them acquire research skills with high expertise and originality as well as the firm educational skills required of an educator.
Have students compile their dissertation in accordance with an original and active research plan with a practical viewpoint, based on their coursework and research guidance and preliminary dissertation review
Master's Program

The Master's Program in Death and Life Studies seeks students with the following qualities:

Students who have acquired or will acquire a Bachelor's degree in Humanities, Social Sciences, Psychology, Welfare, Medicine, etc. and who are interested in academic disciplines that Address the various issues arousing in modern society based on religious culture and traditions of ethical thought, or practical disciplines that address healthcare and spiritual care-related issues or practical and clinical issues of local community based on training in the humanities, social science s and spiritual care
Students who aspire to train as a spiritual caregiver under programs accredited by the Japan Society of Spiritual Care, and pursue further training as a high-level caregiver
Students who embrace the academic skills and aptitude equivalent to the above

Doctoral Program

The Doctoral Program in Death and Life Studies seeks students with the following qualities:

Students who have acquired a Master's degree from the Master's program of our graduate school or another equivalent program, those who have acquired an equivalent level of knowledge and bear the potential for research, and those who have accumulated deep practical activities in their disciplinary specialties
Those who have the knowledge and sensitivity to address the various issues arousing in modern society based on consideration of religious, cultural, ethical and philosophical traditions
Those who are interested in practicing healthcare and spiritual care or addressing practical and clinical issues of local community based on humanities and practical spiritual care
Faculty Members
Kazuyoshi TERAO Professor
Yosuke SAKAI Associate Professor