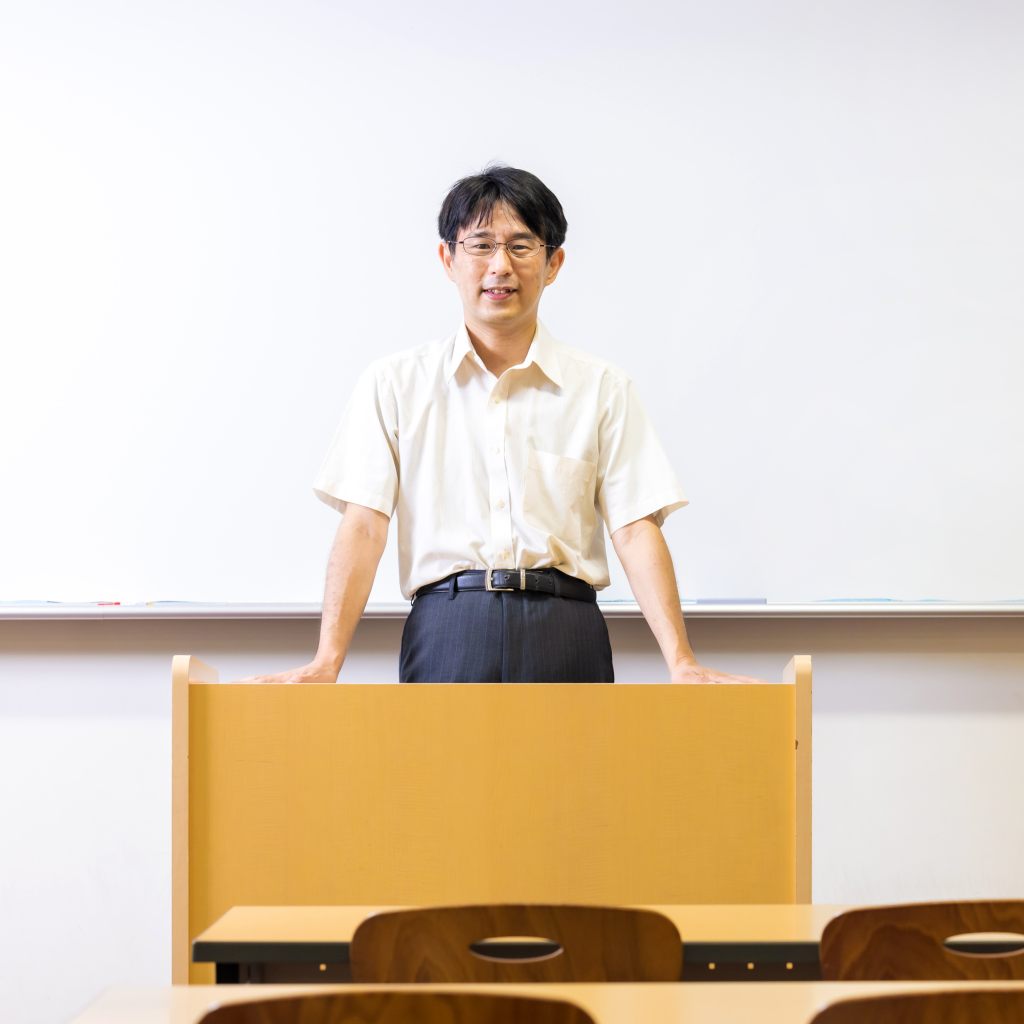 Professor Masamichi Ueno from the Faculty of Human Sciences specializes in education, conducting research into new models of education and learning, and the classroom environment. In Japan and other East Asian countries, changes in industrial structure and values require new forms of education different from the past. What is the shape of education in the future?
With the advancement of globalization and interculturalism, the educational environment in Japan has changed significantly. How to create new models of education and learning in schools is becoming a major issue in education, my field of specialization. Therefore, I carry out multi-faceted research regarding the past and future of learning in schools while linking them to the philosophies, practices, and policies of education.
Originally, my research focused on the concept of democracy and education in America. Now, it includes the concepts and practices in Japan, East Asia, and Europe, and I approach the issues of today's education through cross comparisons and visits to schools.
How can we change education that focuses on competition and cramming?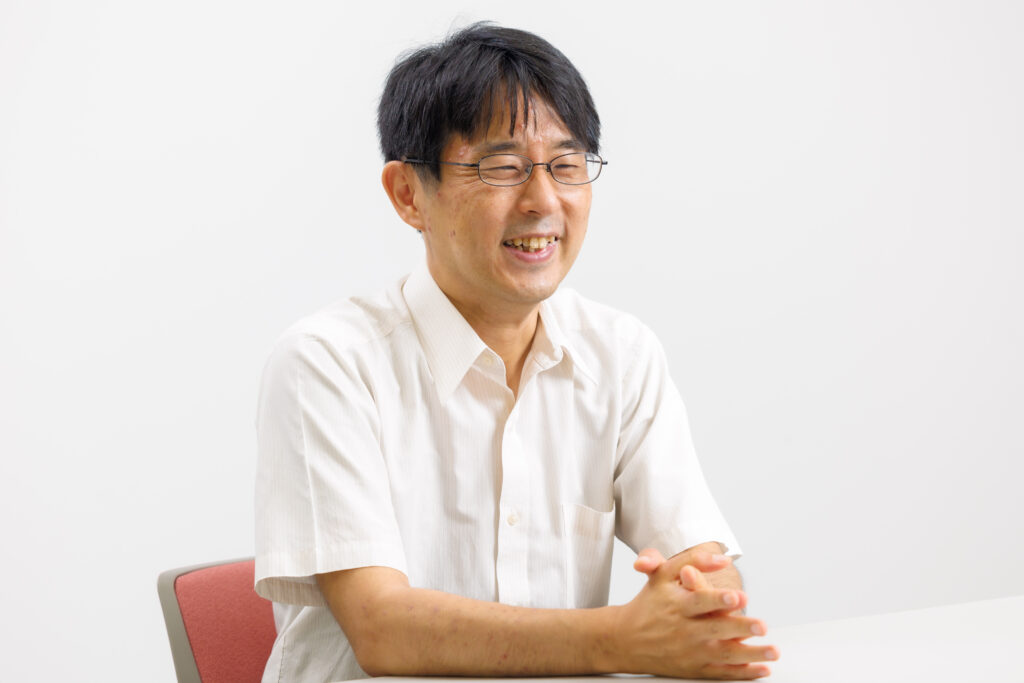 Until now, education in Japan and other East Asian countries has centered around learning that focuses on competition and cramming. However, this style prevents children from developing skills required for independent learning. Therefore, I conduct research on active learning—the root of education advocated by American philosopher John Dewey—as well as learning based on cooperation, dialogue, projects, and problem solving. I also look at how to introduce learning that is based on logical and critical thinking as well as seeing things from a deeper perspective.
That is because, while Japan and other countries and regions in Asia monopolize the top positions in international tests of academic ability (such as the Programme for International Student Assessment, or PISA, administered by the OECD, when it comes to the skills that power this academic ability such as self-directed learning, communication, presentation, discussion, and critical thinking skills, and their attitude and motivation to learn, children in Japan and East Asia face many challenges.
Therefore, based on the philosophies and practices of education in Europe, the United States, and Asia, I conduct research on how to draw out children's ability and motivation for self-directed learning, and how to create learning for the future based on reviewing educational methods so far. I focus on three themes: education of higher quality, leaving no one behind, and better lives. I am searching for concepts and visions to achieve them.
Thinking about new models of education through dialogue with teachers and children
To find new models of education and schools, I visit the schools and carry out activities and joint research with teachers on creating new learning environments. I participate too as a lecturer and advisor, working with teachers to develop curriculum and think about learning methods.
For example, at a private elementary school, I am discussing with teachers about a liberal education that does not have any kind of homework. Furthermore, thinking about education 10 to 15 years in the future, I am also breaking down the boundaries of subjects to work on inquiry-based learning—where students set their own themes and work independently to derive the answers—and project-based learning, where they learn through problem solving.
By learning, thinking, discovering, and making decisions on their own to work on problems, it is possible to obtain results using approaches that are different from other people. Instead of giving everyone the same knowledge, I think we can achieve a better life and society by expressing what we think and solving social issues.
Of course, this is not an easy task. It begins with being able to notice problems, but there is no single right answer or solution. It requires thinking, exploration, dialogue, and creativity to make something from nothing. Similarly, there is no single answer to what education will develop children. However, it is interesting to continue asking questions in pursuit of the answers.
The book I recommend
"The School and Society and The Child and the Curriculum"
by John Dewey, The University of Chicago Press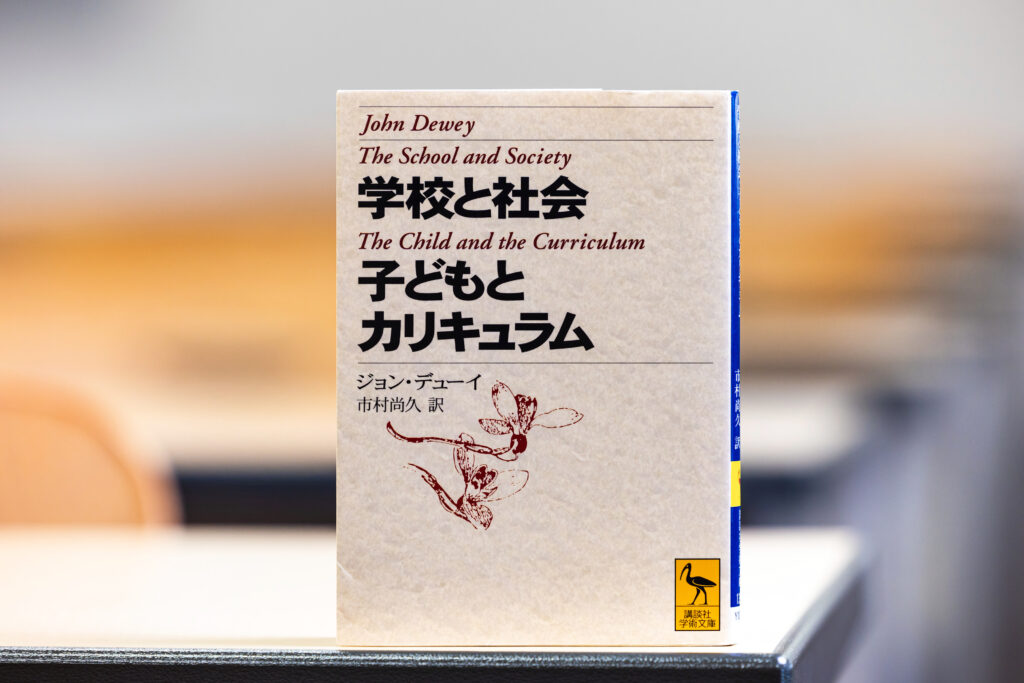 This is a book that serves as the starting point for thinking about today's active learning, self-directed learning, inquiry-based learning, dialogue-based learning, problem-based learning, democratic education, partnerships between schools and society, and other concepts. It is packed with hints on creating a better society by learning about better ways of life through education.
Masamichi Ueno

Professor
Department of Education
Faculty of Human Sciences

Graduated from the Department of Education, Faculty of Humanities, Sophia University, and received his Ph.D in Education through the doctoral program at the Graduate School of Education, The University of Tokyo. Took on several positions—such as associate professor and professor at the Faculty of Literature, Daito Bunka University—before assuming his current position in 2018.