Outstanding Achievements Shared with the World: Disseminating Sophia's Research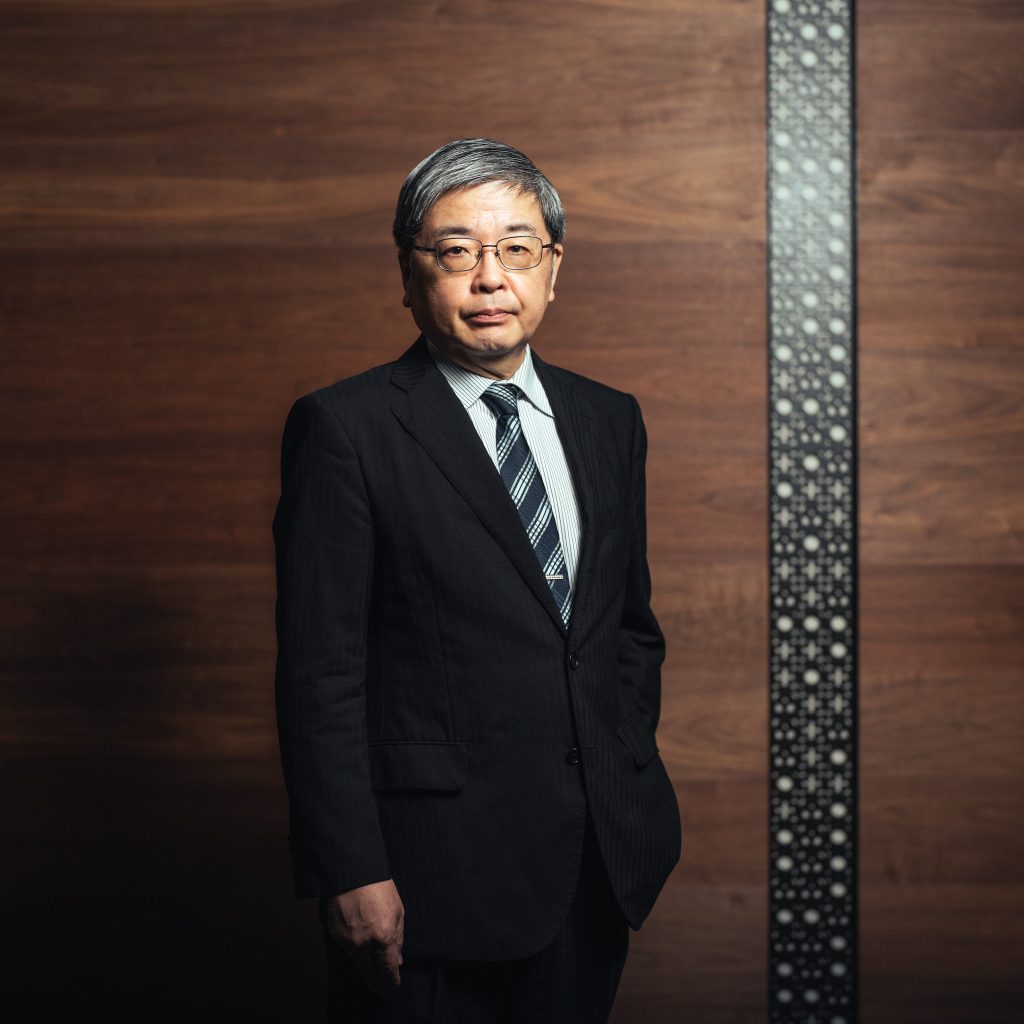 Starting in 2023, Sophia University began distributing English-language press releases summarizing our research achievements as part of our international public relations. Vice President for Academic Research Affairs, Takashi Okada, speaks about the University's aim to disseminate research results globally, the ingenuity of Sophia's research work, and its significance for high school students considering their futures.
Spreading the Word: Sophia's World-Class Research
Starting in the spring of 2023, we have been disseminating English-language articles that summarize distinctive pieces of research conducted primarily by our on-campus researchers.
One of the challenges for Sophia University in its pursuit of becoming a world-class university is developing global talent and ensuring that our research achievements are well known. Research prowess is a crucial element in demonstrating a university's presence and value to students.
Ensuring that outstanding research does not go unnoticed is one of the responsibilities of the Vice President for Academic Research Affairs. By disseminating our research through press releases, we aim to strengthen our reputation among specialized researchers, but also the general public, to demonstrate that Sophia is a hub for exceptional and unique research. Until now, research press releases were primarily written by individual researchers who were responsible for the text and graphics. These releases were distributed primarily within Japan for a domestic audience.
However, our new English press releases are created in collaboration with external partners like distribution companies which play a significant role in crafting text and graphics that are widely understandable and appealing to different audiences. These press releases are disseminated to international science news websites with the aim of reaching a broader audience of researchers and those simply interested in science.
Research that Captivates General and Specialist Interest
The research selected for English-language press releases focus on topics with deep societal trend connection and real-life relevance, making them likely to catch the eye of individuals who may have never heard of Sophia University.
Some of the featured research includes the use of AI to analyze sea surface temperature data and rainfall obtained from satellites to predict the spread of infectious diseases (AI Research Press Release), studies on how background images in advertisements influence viewers' evaluation of products (Advertising Research Press Release) and research on original molecular models suitable for science education(BasePairPuzzle Press Release).
To generate interest in Sophia's research content, our press releases are not merely translated into English but are written in an ingenious style. Readers will be introduced to key research points from the outset, and formatting is carefully considered for maximum online readability. Diagrams and other graphics are used to make the content more accessible to all readers, from research specialists to anyone with an interest.
Sophia's Office of Institutional Research (IR Office) monitors views and press coverage of press releases in various countries and regions. This data is used to inform how we select subsequently featured research and identify target audiences allowing us to continually improve our outreach activities.
Since we began disseminating research press releases in English, we have noticed a welcome increase in inquiries from international researchers and journalists. Our researchers have also been pleasantly surprised by the response, and we expect this new interest to become a source of motivation and a window for international research collaboration for Sophia researchers.
Helping High School Students Imagine Their Own Future Research
All of our English-language articles are also available in Japanese on Sophia University's website. We encourage high school students and educators to take a thorough look at these. Sophia University may be perceived by some as a 'liberal arts university' given its strong language education, however, with our active engagement in both humanities and sciences, we want to be recognized as a university capable of this comprehensive combination.
For high school students, these articles serve as a gateway to understanding what 'university-level research,' and sometimes, graduate-level research, entails. We hope that by seeing Sophia University's research disseminated in English around the world, high school students can dream of their work also being shared with the world, inspiring them to pursue their dreams.
For those seeking more in-depth information about the research, you can access the original research papers in English through the links in the articles. These papers are written in a manner that ensures ideas can be clearly communicated to a broad audience, so the English used is relatively straightforward. This can also serve as practice for high school students who may wish to practice researching in a foreign language, which will become part of their studies after enrolling.
Over the past year, Sophia University has been strengthening its efforts to communicate its research through the press releases mentioned, interviews where researchers discuss their work (Link), and research introductions through the lens of the Sustainable Development Goals (SDGs) (Link).
We understand that many high school students consider research thesis themes and laboratory facilities as important criteria in deciding their future educational path. We hope that by reading the information about Sophia's research, they can form a more concrete vision for their future, potentially at Sophia University.