A Place for Fostering a Youth Realizing their Individuality and Ready to Challenge the World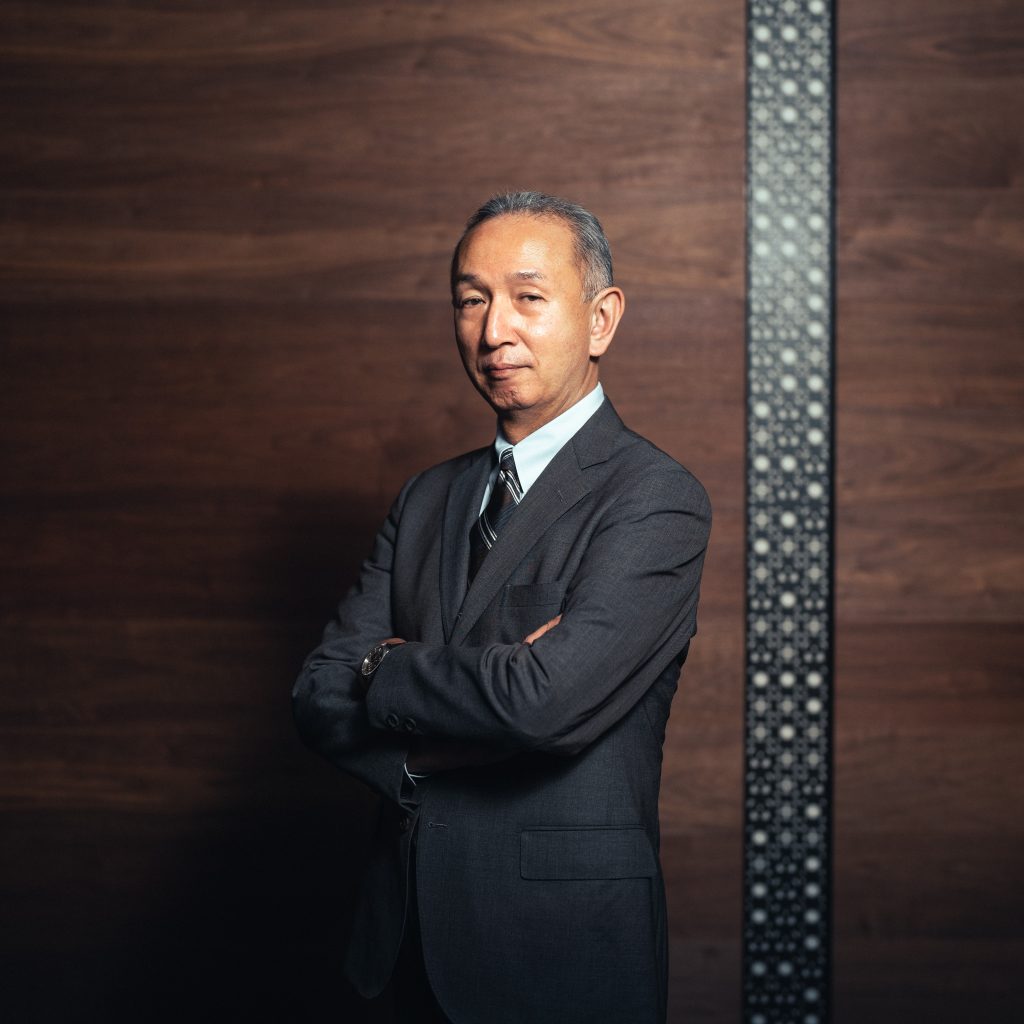 How does the President of Sophia University approach the difficult task of demonstrating to society the 100+ year old spirit of Sophia University? President Terumichi explains the important initiatives and out-of-the-box approaches that the university is undertaking to nurture the future generation of world challengers.
Evolving Sophia's Founding Principles to be in Step with the Times
It is up to the President to depict the philosophies and spirit of the University which have transcended history, through initiatives that are fitting for this day in age. For example, internationalism is a founding principle of Sophia University and proudly, one of our traditional strengths. But for this reason, superficial indicators, such as the number of international students and teachers, or the number of courses taught in English, are not how we should measure our success in keeping this foundational principle of ours alive.
Instead, the internationalism we must aim for is one where our graduates have global competency: the ability to be an active member of the international community. We want our students to have a broad view of the world, cultivate a type of humanity where they think about what is being asked of them and never hesitate to act. The specific skills needed to achieve these this will depend on the times, the individual, and their goals, yet we are certain a one-size-fits-all approach is insufficient, and instead, we must be ever evolving.
In 2020, we unveiled the Sophia Program for Sustainable Futures (SPSF) , an English-based undergraduate program aimed at developing internationalism for today's world, which requires a multifaceted perspective and way of thinking to solve issues.
SPSF's not only provides an English education, but takes advantage of Sophia University's 'one campus' where all six departments (Journalism, Education, Sociology, Economics, Management, and Global Studies) work in unison on one integrated campus. By establishing a system for students to take courses within any of the six departments, Sophia University has created a place where students can broaden their perspectives, acquiring a diverse set of values in a sustainable fashion.
In order to provide a global education in line with the demands of today from our compact, one campus environment, an international network is vital. Sophia University has established ties with universities around the world, and as a result of deeply held trust, established the program that allows students recommended by our university to attend graduate schools like those at Columbia University and Georgetown University.
Sophia University has also cultivated a close relationship with the Graduate Institute of International and Development Studies (IHEID or the Geneva Graduate Institute), a prestigious international graduate school. As a result, students can earn a bachelor's degree at Sophia University and a master's degree at IHEID in five years rather than the usual six.
The Power of Connecting from Drivers of the International Community
When we ask ourselves, what universities can do to serve as a runway for our students to experience and understand the world, Sophia University believes it is important to provide students with many challenging opportunities to interact with the leaders of the international community.
One such opportunity is through our collaboration with international organizations: Sophia University's Center for Global Education and Discovery recruits students for the United Nations Intensive Training Program, offering students the opportunity to receive onsite and online lectures directly from local staff at UN Headquarters in New York and UN European Headquarters in Geneva during the summer and spring vacation periods.
The program also includes "UN Weeks" in the spring and fall semesters, as well as many seminars and symposiums featuring people working in international organizations. Through this the UN Secretary-General, the UN High Commissioner for Refugees, and other dignitaries have held dialogues with students.
There are also practical programs that involve fieldwork in Africa, Southeast Asia, and other regions struggling to maintain a high degree of human dignity. Students participating in these programs gain powerful experience in complex societies and a multitude of perspectives to better understand them.
It is important that students voluntarily jump into the challenging international settings that act as an axis for opportunities post-graduation and for life. If the University prepares and trains students only within our existing framework, they will not be equipped to respond to the constantly changing definitions of value-added work. Universities have a duty to motivate students, provide initial opportunities and encourage them to explore beyond with the support of the University behind them.
I am proud that Sophia University has continued to foster Sophians (our nickname for graduates of Sophia University) who endeavor to fulfill their role in the world. Sophians work as ambassadors, founders of NPO's supporting developing countries, global journalists, and as employees of global enterprises and international organizations; facing their aspirations, each student has taken on various challenges in school and post-graduation to realize their dreams.
Today, individuals design their education even after starting to work, in addition to while they are in university. You should think about what you want to be and how you want to live and choose what you will learn on your own initiative. All of your time at school is the process for that: elementary school, middle high school, high school, and university. As a stronghold, we will continue to provide opportunities for growth to people who will carry the future together with educational organizations that share our thinking.