"Balloon Release Ceremony" was held to commemorate the University's 110th anniversary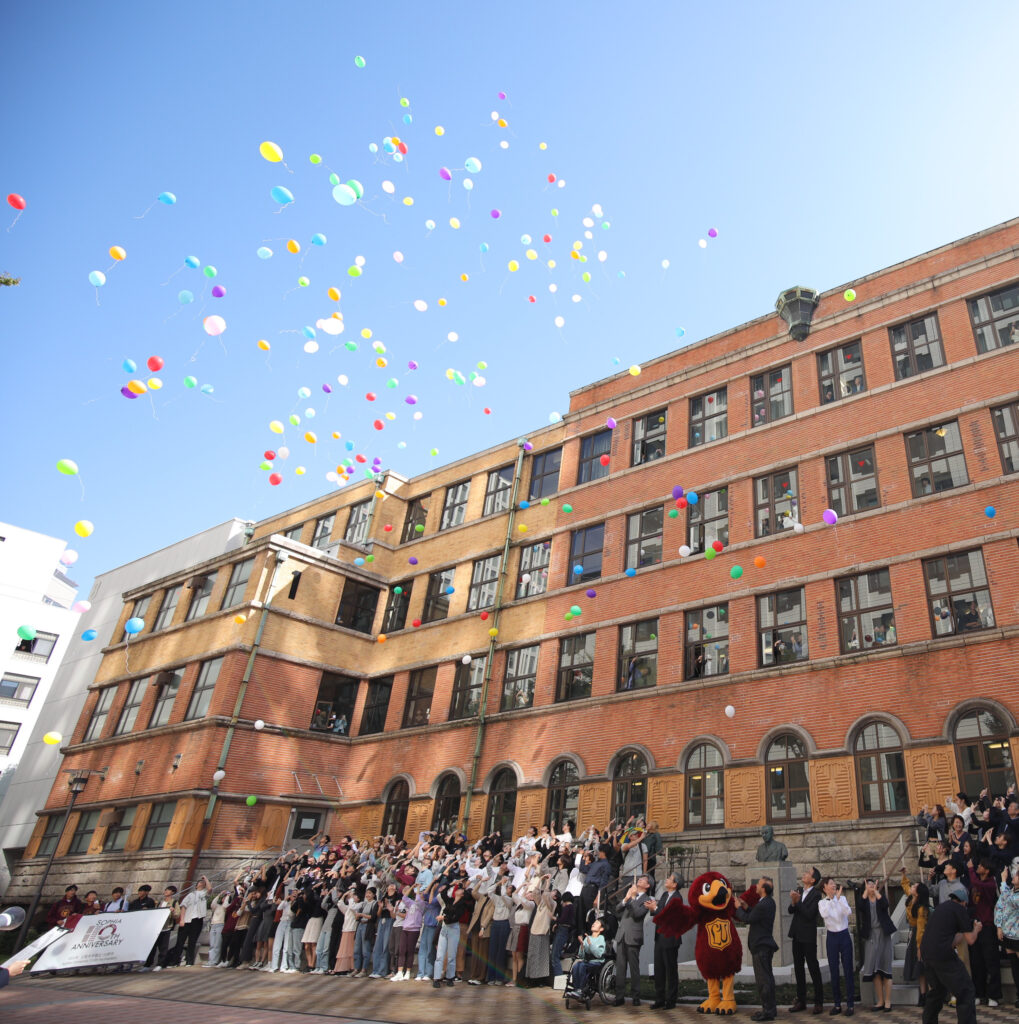 On October 6, as an event to commemorate the 110th anniversary of the University's founding, a "balloon release ceremony" was held to release balloons* simultaneously from the campus, and aerial photography was conducted by a small unmanned drone, with approximately 200 balloons flown into the sky.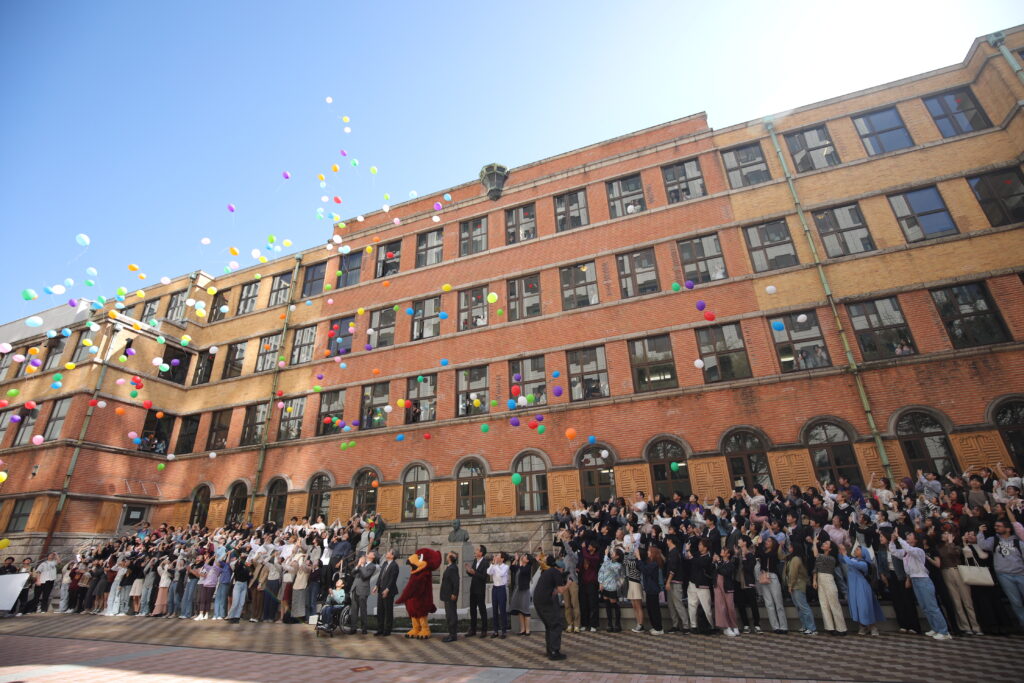 Colorful balloons in the sky
The day of the event was blessed with fine weather from the morning, and turned out to be a perfect day for the event. More than 1,000 students, faculty members, and staff gathered around Yotsuya Campus S-Terrace in front of Building No. 1, where bronze statue of Father Hermann Hoffmann, the university's first president is located. Sophian-kun, the University's official mascot, also made an appearance, adding to the festivities.
After the host gave the opening remarks, "We planned this event to celebrate our 110th anniversary with students, faculty members, and staff to capture the memory and mark the occasion, the countdown was performed by all participants, followed by the announcement, "Zero! Happy 110th anniversary of Sophia University!" by everyone, the colorful balloons were released at once into the sky. Everyone cheered with joy, waved their hands and took photos with their phones, and watched the balloons till they were out of sight.
Atsuko Nagai, Vice President for Student Affairs, who was in charge of the ceremony addressed, "This project is a good opportunity to look back on the history of our university's 110 years and to recognize our roots, identity, and spirit. I hope that you will be truly grateful for the efforts and achievements of the many alumni, faculty and senior staff who have made Sophia what is today, and I hope that you will take pride in the 110 years of Sophia's distinguished history and mission. I hope that pride will give you confidence to take on the challenges ahead."
The video of the ceremony filmed by the drone will be broadcasted on November 1 at the anniversary event to celebrate the 110th anniversary, and will be available on the university website and other media.
*The balloon release was conducted in full consideration of the environment by adhering to the guidelines set forth by the Japan Balloon Association under the guidance of experts and using balloons and paper strings made of 100% naturally degrading rubber material.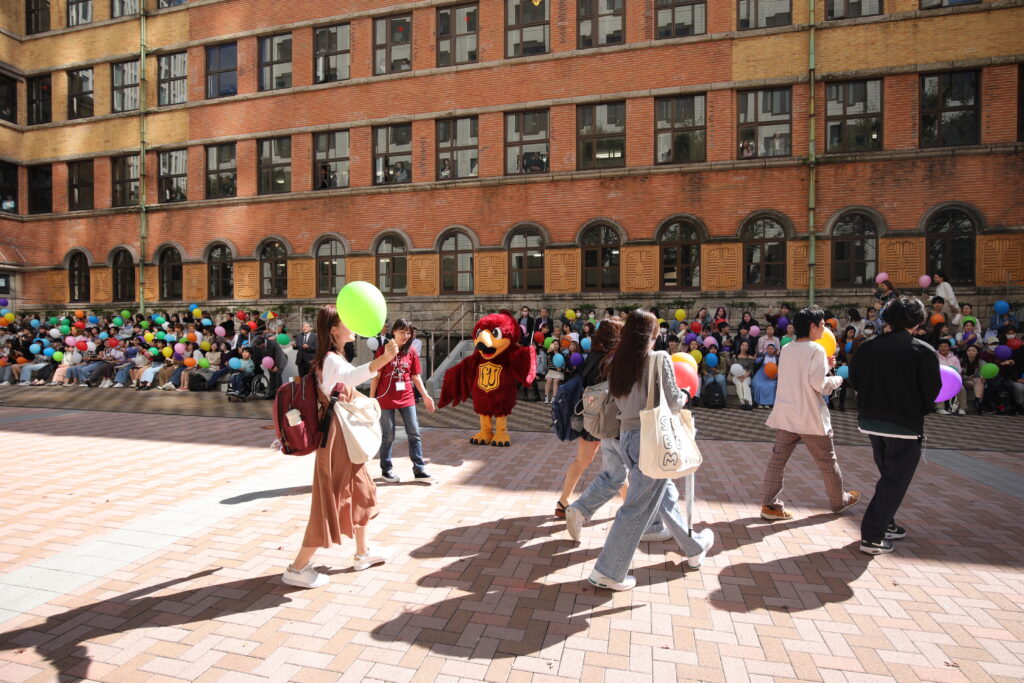 The venue was blessed with clear skies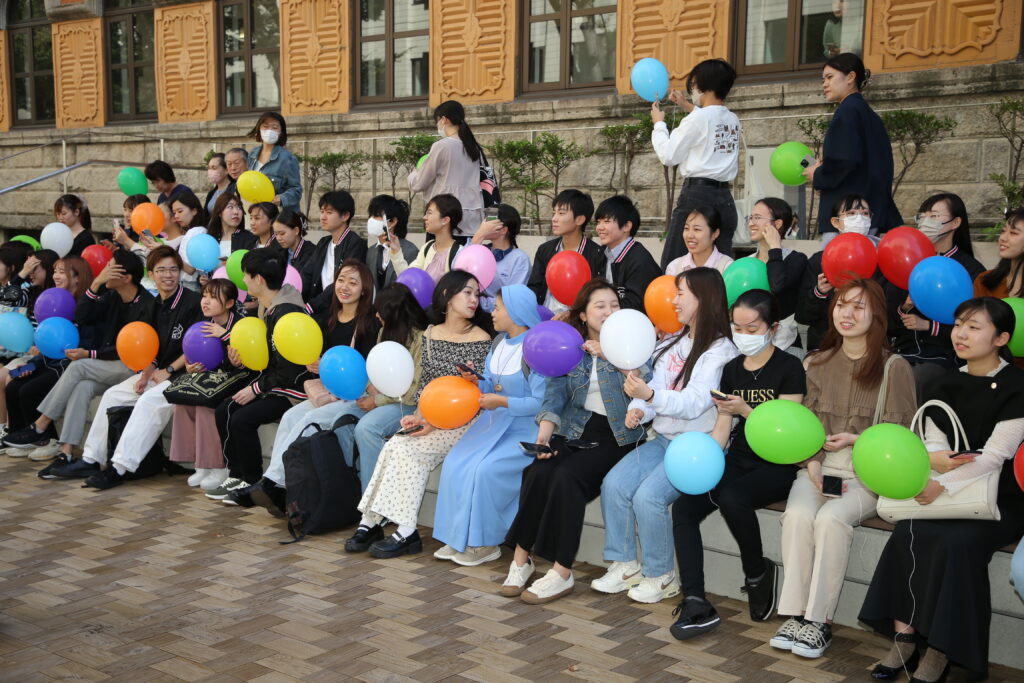 Before the ceremony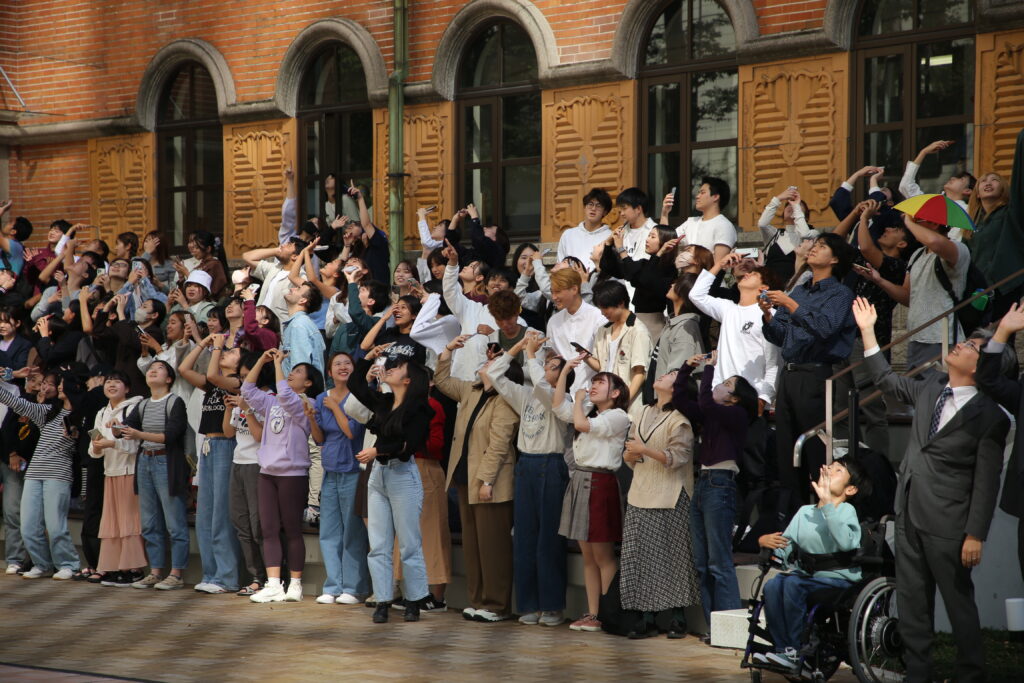 Students watching the balloons in the sky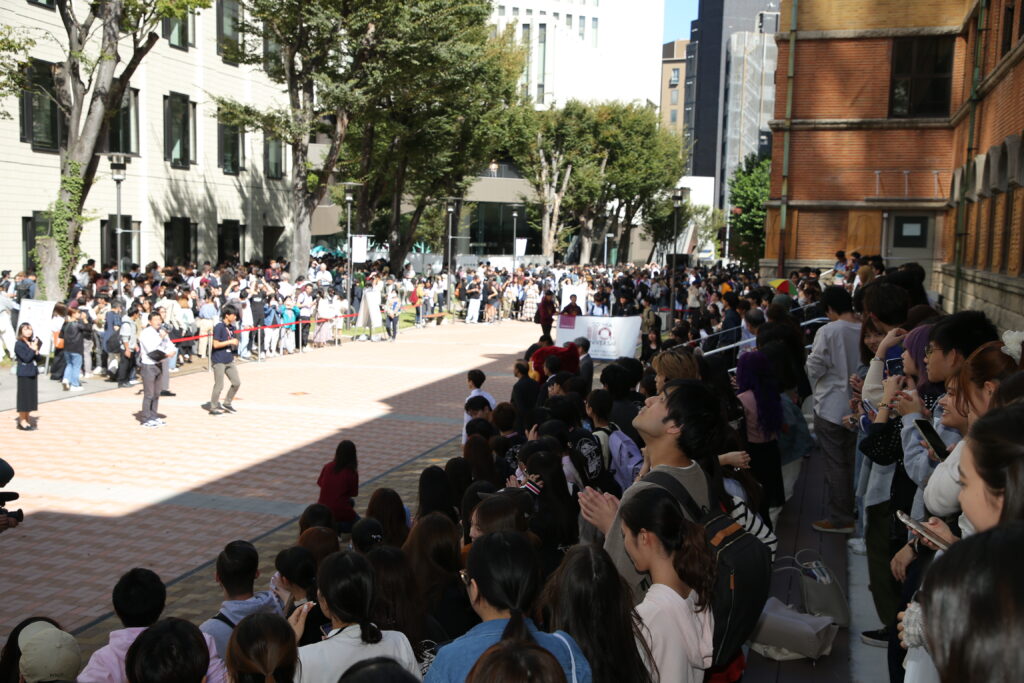 More than 1,000 students, faculty and staff members participated