Envisioning the Future at Summer Open Campus: Sophia University's First Large-scale Event in Four Years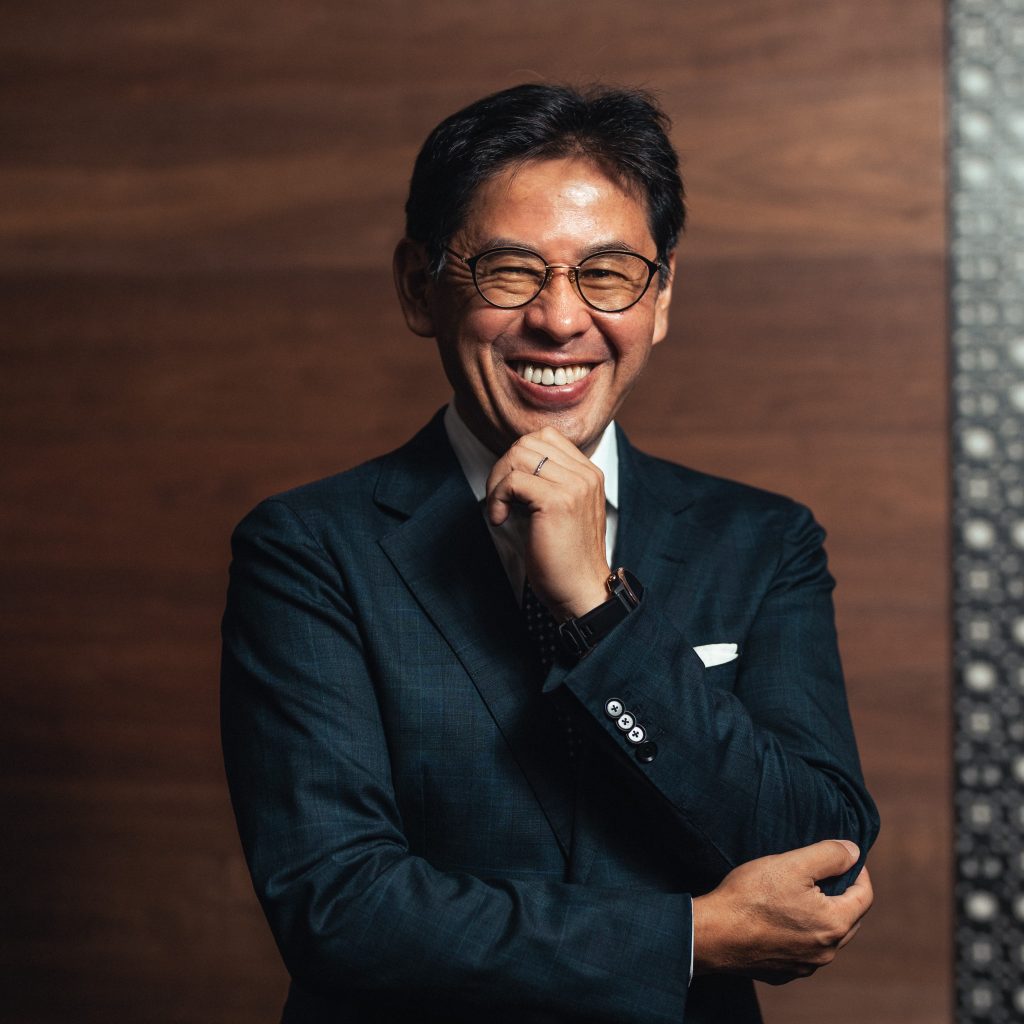 For the first time in four years, the 2023 summer open campus will be held, without restriction, with new initiatives. The Vice President for Admissions Affairs has spoken below on the perspectives with which high school students should participate in this event and how they can make use of the experience to envision their future as a Sophia University student.
Experiences only Possible Through face-to-face Interaction
Over the past three years, open campus events have been subject to various restrictions. However, the 2023 "Summer Open Campus" scheduled for August 1st (Tuesday) and August 2nd (Wednesday) will be held on a scale similar to pre-pandemic times with several things that we want visitors to experience firsthand at this "Global One Campus" event.
Unlike many urban universities, Sophia has both humanities and science faculties located on the same campus. Due to its compact size, it is easy to take classes from other departments. High school students may find it easier to imagine what the coexistence and connections between the humanities and sciences and various academic fields mean by taking classes in academic fields that differ from their own interests.
We also want visitors to experience the excellent location of our campus in the heart of Tokyo's Yotsuya area. One aspect to note is that the headquarters of Aozora Bank is located within the campus. Additionally, within a short walk from the campus, you'll find renowned companies such as Seven & i Holdings, House Foods Group, Yahoo, and LINE. This proximity to major corporate headquarters creates an environment that makes it easy to participate in internships and company information sessions.
One of the greatest attractions for attending the open campus in person is interacting with current students. Over 300 student staff members, along with faculty and staff, are involved in organizing the activities. Observing students involved in various activities and hearing stories about life at Sophia University will provide invaluable insights for high school students to envision their own future. It is also worth mentioning that it is characteristic of Sophia University to have international students as part of the student staff as well. While there is no call for international students to participate as staff members or in designated areas like a "corner to talk to international students," each department's booth will have both Japanese and international senior students eagerly waiting to answer questions and engage in conversation with visitors.
Two New Initiatives Starting in 2023
In 2023, in addition to the regular open campus events, we held a specialized open campus focused on English-taught programs, where, for the first time, all classes were conducted in English. This event was held on July 8th (Saturday) to coincide with the summer breaks of international students wishing to study abroad and Japanese students attending high schools overseas and are temporarily back in Japan.
This session provides a valuable opportunity to learn about the unique features and attractions of the three faculties/courses that can be studied in English at Sophia: the Faculty of Liberal Arts, Sophia Program for Sustainable Futures(SPSF), and the English Course in the Faculty of Science and Technology; participants had the chance to participate in trial classes.
As part of our aspirations to become global graduates who thrive in this world, it is important to have a "home" base. Having a place to return to at any time allows for easier relative consideration of differences with others and the opportunity to build a community with like-minded individuals. It is worth confirming during the open campus whether the university meets the criteria of being a strong base for activities worldwide, including factors such as convenient access and a robust alumni network.
This year, we are taking on a new challenge by introducing an open campus in a hybrid format that combines online content and a large-scale open campus event with over 10,000 attendees. The University has long been exploring the ideal way to host events post-pandemic to reach not only students in the metropolitan area but also those from all over Japan and around the world.
By leveraging the strengths of both online and in-person formats, we strive to create a more appealing open campus experience. To this end, we will launch a dedicated website in mid-July and release content that is closely linked to the summer open campus. Additionally, some in-person programs will be made available as archives for later viewing.
This approach not only caters to those who cannot attend in person but also expands the perspectives of those who do attend by allowing them to explore the content before the event, which may broaden their focus on the day itself. After participating, attendees can delve deeper into the aspects they may have missed during the event or explore new discoveries they made while visiting the campus.
My recommendation to all high school students is to watch content from faculties and departments that they are not currently interested. Even for subjects that a student has already decided are not for them, they may find something surprisingly interesting; they may realize that what they wanted to study can also be learned in a different department, from a different perspective. The online content is easily accessible, allowing students to explore different areas and find clues to the path that truly resonates with their aspirations. So, I encourage them to look beyond their usual preferences and use this opportunity to discover the path they truly want to pursue.
Reflecting on University Life to Designing Your Learning Journey
It is with our deep desire to enable students to envision the path they will embark on after enrollment and beyond, that we are conducting open campus events. What do "Christian Humanism" and "Global Competency" in our admissions policy mean for learning and living at Sophia University? Participation should make this, and other aspects of life at Sophia, easier to imagine.
Sophia University aims to nurture individuals who can carve their own paths in life by providing a diverse range of learning opportunities and experiences to cater to various interests and passions. However, it is up to each individual to choose and shape their own career path by considering how to navigate through these opportunities. Sophia University will not set a predetermined path for its students and instead encourages the design of their own university experience.
Through the open campus events, we hope to introduce students to developing an idea of studying at Sophia as an important part of preparing the blueprint for one's four years at university and beyond.