Promoting an Environment that Fosters Ethics and Values Fit for Sophians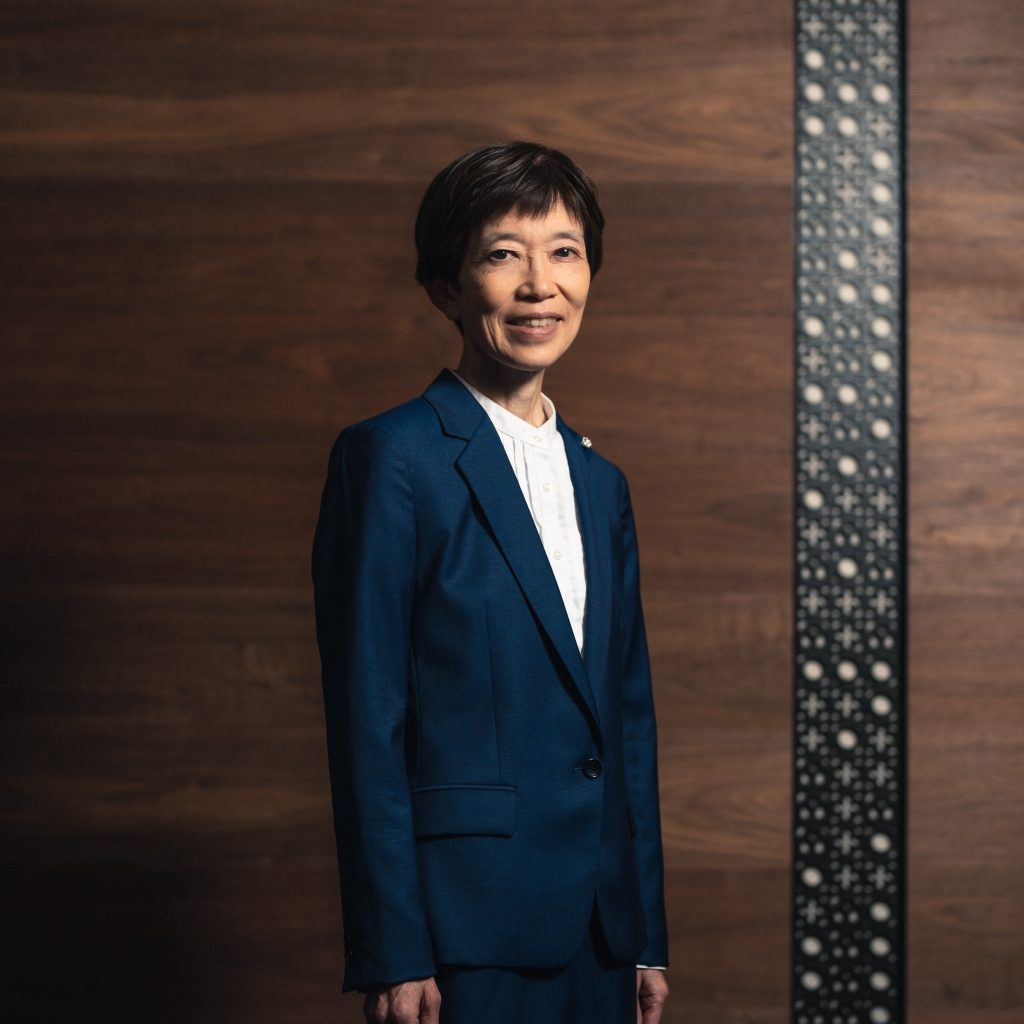 In recent years, universities have been increasingly required to view and carry out operations in a more student perspective and centric fashion. Responsible for all aspects of student life, the Vice President of Student and General Affairs speaks about how Sophia University is reforming to achieve a student body fulfilled by their college experience.
Supporting all aspects of students' lives to create the most fulfilling college experience
Universities and colleges are places where students study, discover, and participate in extracurricular activities of their own accord, and overall have the freedom to be the "main characters." To ensure a fulfilling student experience, the role of the Vice President for Student and General Affairs encompasses supporting a wide range of extracurricular activities, providing safe and secure facilities and equipment, helping students maintain healthy physical and mental states, and developing accessible scholarships. In other words, everything related to student life outside of formal education and research is within the role's purview.
In an effort to encourage and create a campus supportive of healthy students, the University renovated the Wellness Center in the spring of 2022. The Wellness Center supports mental health, first aid for illness and injuries, and general consultation for health issues.
It is not lost on the University that students face a wealth of worries not limited to their physical well-being, including harassment, their future and employment prospects, family finances, and so on. Too many students may be facing these issues while also being unsure of where to go to talk about their problems. Therefore, the Wellness Center has established an online consultation service called "Student Information Service," a one-stop support center for students that combines the supportive power of the Career Center, scholarship department, and in some cases, internal and external organizations.
Since its founding, Sophia University has strived to create an environment where students and faculty from diverse backgrounds value and respect each other without tolerance for discrimination based on age, nationality, race, religion, disability, or any other factors. In order to make further progress on this long-held aim, all new students will be required to take the "Universal Manner Test (Level 3) E-Learning" and obtain a completion certification beginning 2022.
This certification test is designed to help students acquire the attitude, behaviors, and communication skills necessary to treat those with different perspectives with the appropriate respect. A post-course survey of students showed that 90% reacted positively to the course, with many saying they wished they had taken it sooner. We expect that four years from now, when all current students have taken the course, the atmosphere on campus will be different, with more students able to freely lend a hand to others in their day to day.
We believe it is necessary to listen to the opinions of those outside the executive team who are also a vital part of decision making, like students, teachers, staff, and other related groups. Mutual trust is especially important, and we aim to concentrate more on establishing trust with internal and external stakeholders.
Creating a Campus where Students can Hone an Individuality Specific to "Sophians"
As globalization progresses, we will be required more than ever to "think and act as a member of this symbiotic society." For this reason, we want to increase the number of students who participate in volunteer activities.
While more and more students have become keenly interested in the Sustainable Development Goals (SDGs) and other issues, there are still many students who do not yet see volunteering as something that is personal, applicable to them. Young people are fortunately very flexible thinkers, so once they have had a student volunteering experience, any previous barriers to participating should be significantly lowered. What universities can do is offer introductions to already avid volunteers and a wealth of different volunteer activities to students to encourage them to think about volunteering as something they do, can and want to do.
The graduates of Sophia University engage in a variety of jobs. While not all of them work on the global stage, we nonetheless want all our students and graduates to view everything from a global lens, and not just in the pursuit of their own self-interest. As a graduate of Sophia University, I believe that Sophian-ism means having this universal sense of ethics and values. In order to realize this, we will continue our efforts to improve the campus environment so that students can develop their individuality and utilize diverse university activities to grow further.