On October 5, Professor Isabel Capeloa Gil, President of the Portuguese Catholic University (UCP), a partner university of Sophia University, was welcomed to the Yotsuya Campus for an online event titled "The Future of Women's Leadership". The event was co-hosted by Sophia's Center for Research Promotion and Support, Center for Global Education and Discovery, Office for the Promotion of Diversity, and over 80 guests from Japan and overseas attended.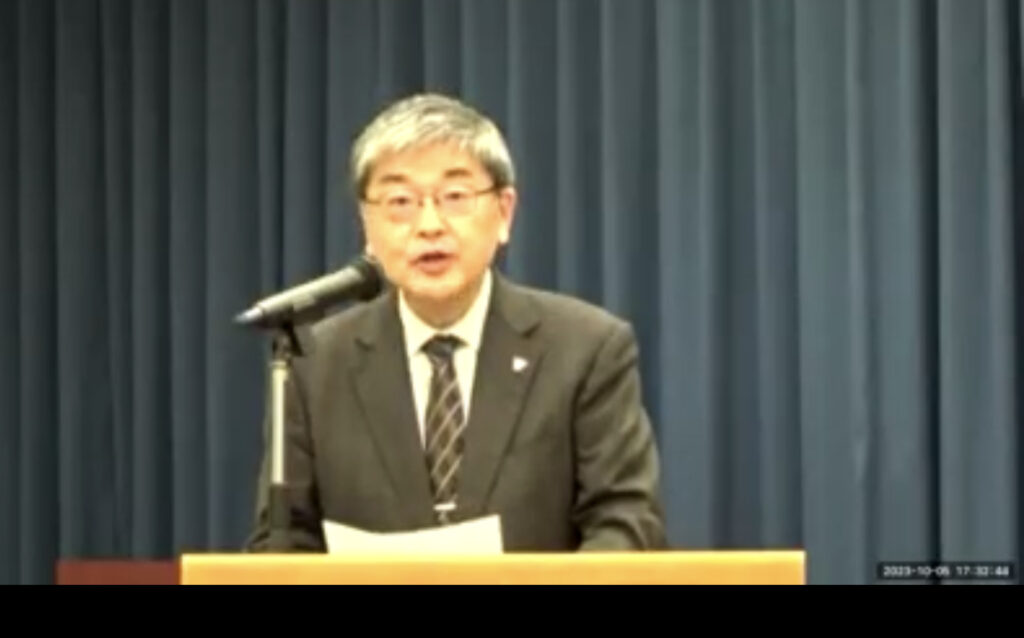 Vice President for Academic Research AffairsTakashi Okada, delive opening address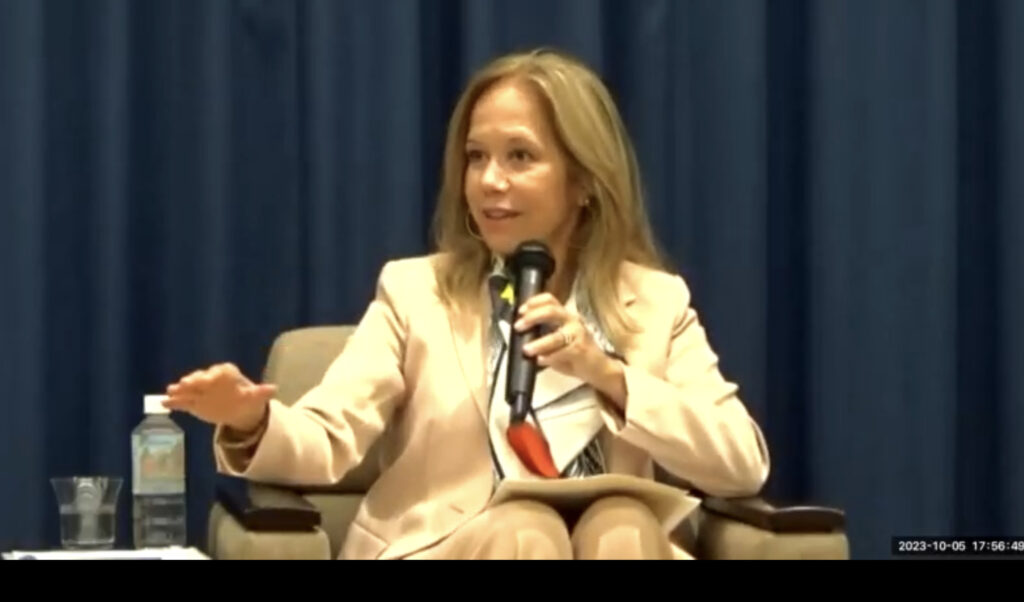 Dr. Isabel Capeloa Gil, President, Catholic University of Portugal
The online event began with opening remarks by Vice President for Academic Research AffairsTakashi Okada and an introduction of President Gil, who is a professor of Cultural Studies at UCP and a passionate advocate of international education who has consistently worked to develop international research networks. She is also an advocate for women's leadership and mentors young women entrepreneurs and emerging female scholars in their early careers.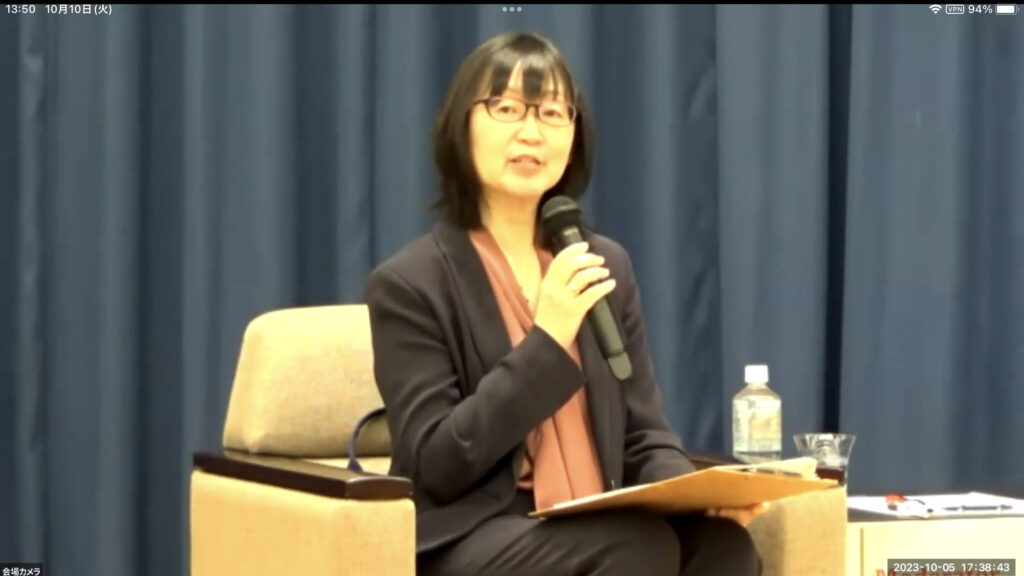 Moderator, Professor Makiko Deguchi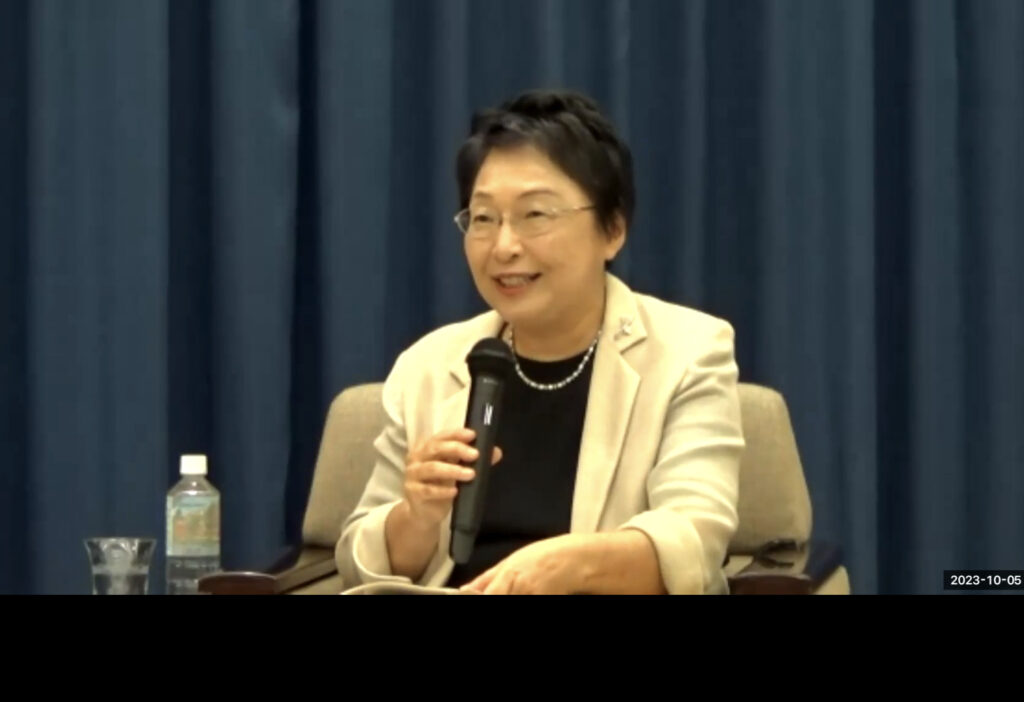 Professor Miki Sugimura, Professor, Department of Education
The event was moderated by Makiko Deguchi, Director of the Center for Global Education, and featured a dialogue between President Gil and Professor Miki Sugimura, Department of Education, Faculty of Human Sciences. The discussion included interesting comparisons between Portugal, Europe, and Japan, as well as topics related to the significance of leadership positions for women and the challenges they face, how to overcome these challenges, and how to combat the solitude that comes with being in the top position. The President Gil emphasized the three key elements of promoting gender equality: monitoring and analyzing the existing conditions, consistency in decision making, and mentoring of women as they advance in their careers. She then stressed the need for networking within the organization as well as the need to provide solidarity support on a global scale.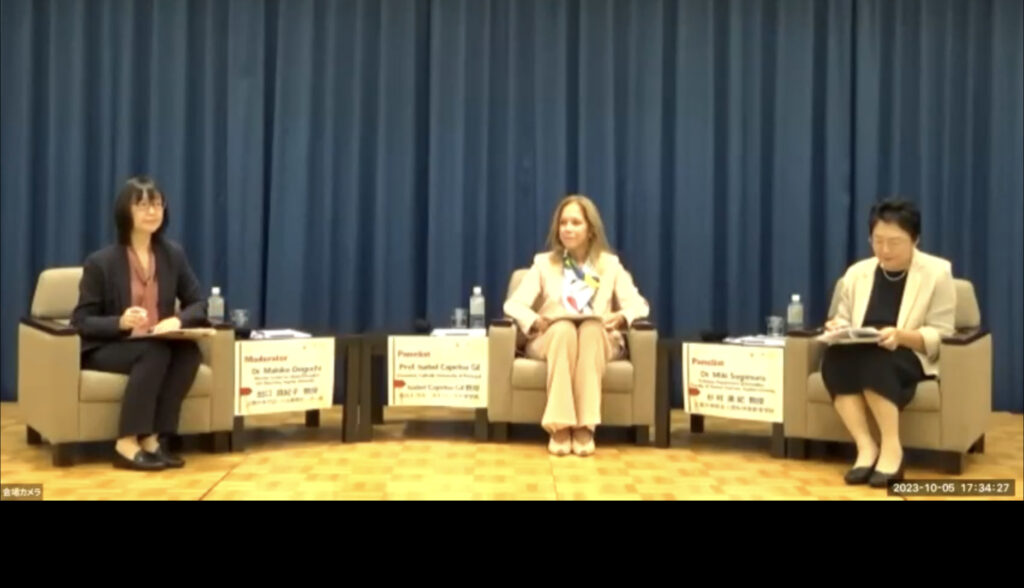 The event featured an interactive discussion
In the latter half of the event, participants raised questions on the significance of studying in a single-sex school and the value of gender roles in Japan and Portugal, and through a series of productive discussions, participants were greatly inspired.