Sophia University United Nations Weeks
Sophia University United Nations Weeks June, 2023
Various events are held for Sophia University United Nations Weeks. For the United Nations Weeks from the 2016 academic year onward, there will also be a focus on the planning of lectures and symposiums related to the SDGs. In the past few years, experts in the field have taken up a wide range of topics, such as the challenges of the COVID-19 pandemic, business and human rights, and energy for a sustainable society.
Let's think together about the world and our future through the activities of the United Nations.
Program (June. 1 – June. 24, 2023)
June 1

Roles of UN specialized agencies and Japan's efforts
June 3

"Peace!" From NAGASAKI to the World -Message from Doctor Takashi Nagai, atomic-bomb survivor, and his wife Midori
June 5

Is UN Reform Feasible?
June 8

SDGs Midpoint Assessment and Future Agenda
June 12

Career Workshop for field in international cooperation and related fields
June 14

How Japan, the Organization of Islamic Cooperation (OIC), the Islamic Development Bank (IsDB), and the United Nations Can Work Together to Support Afghanistan
June 23

Youth Proposals for Future Peace in Northeast Asia
June 24

"Learning Community" for a Sustainable Future
Past United Nations Weeks
For details, please refer to DETAILS→ in each brochure.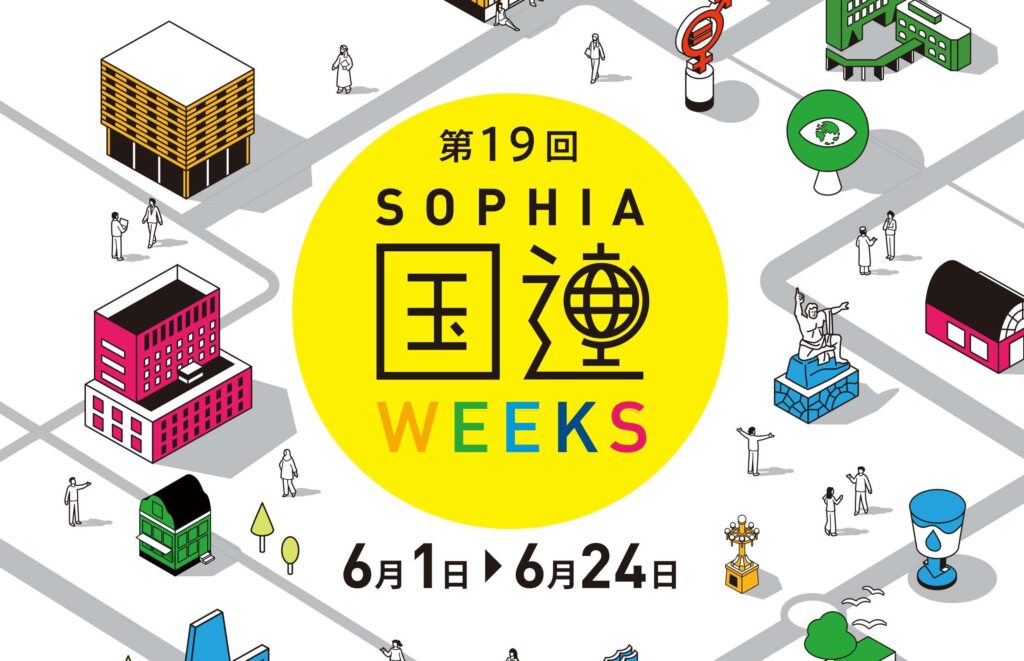 United Nations Weeks June, 2023
June 1 – June 24, 2023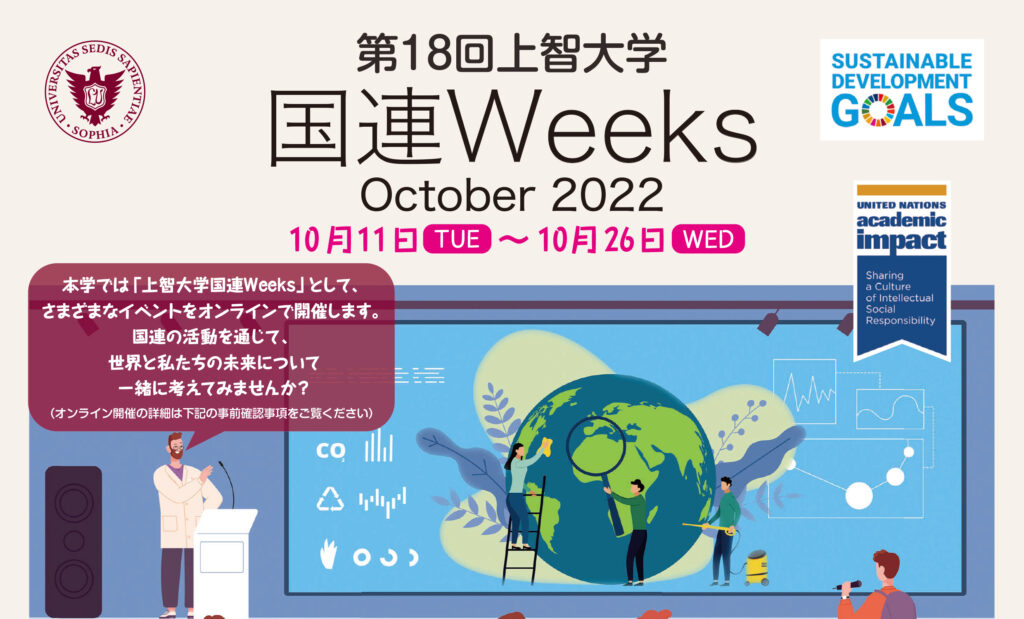 United Nations Weeks October, 2022
October 11 – October 26, 2022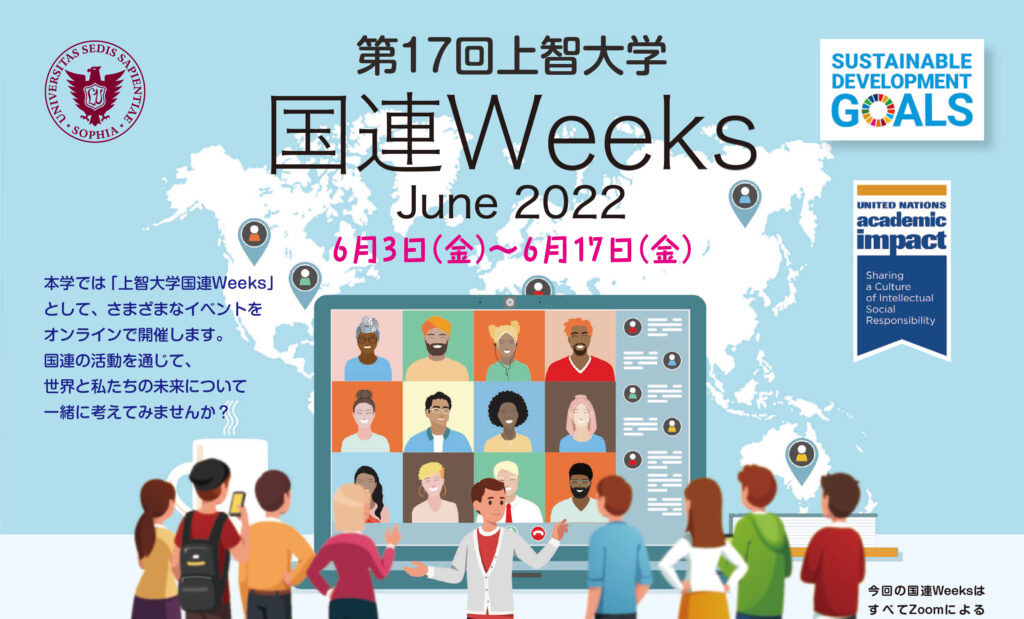 United Nations Weeks June, 2022
June 3 – June 17, 2022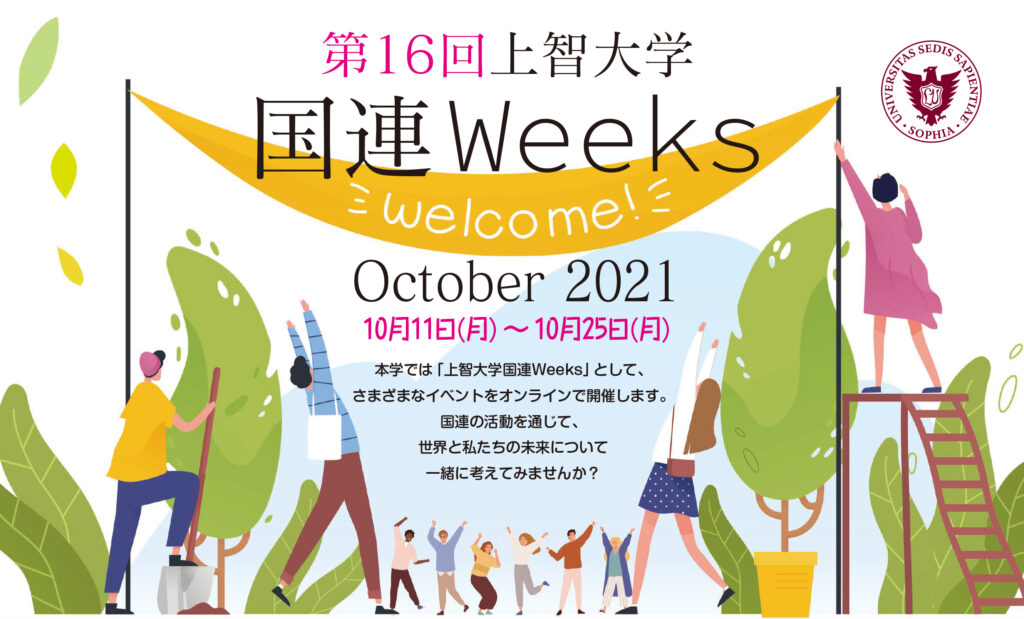 United Nations Weeks October, 2021
October 11 – October 25, 2021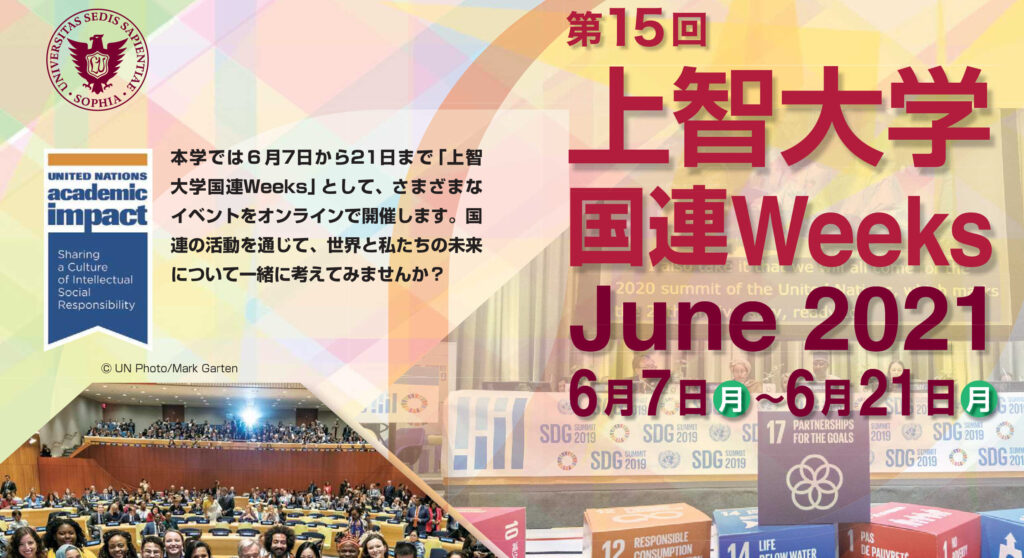 United Nations Weeks June, 2021
June 7 – June 21, 2021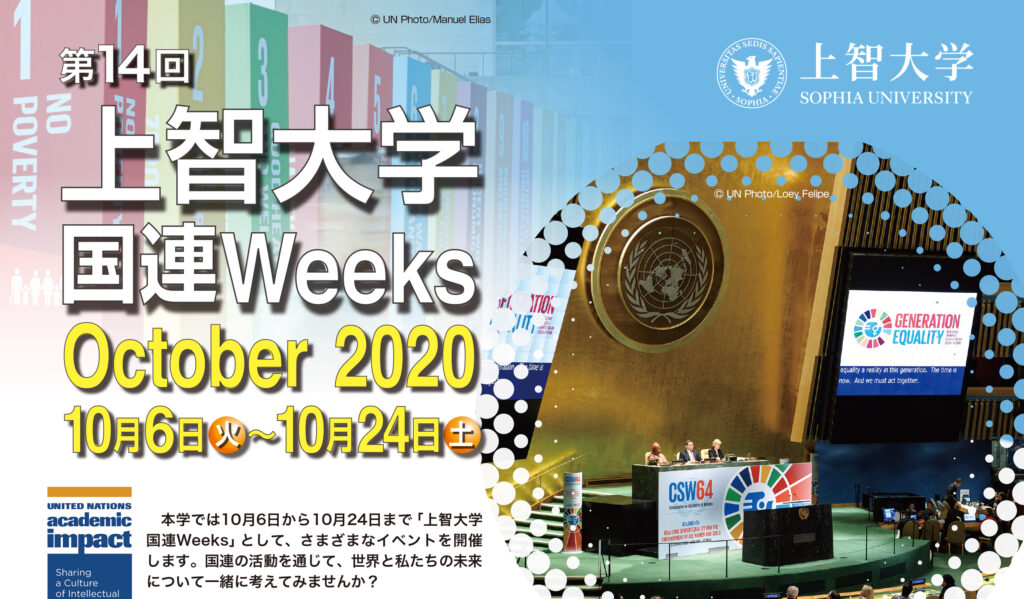 United Nations Weeks October, 2020
October 6 – October 24, 2020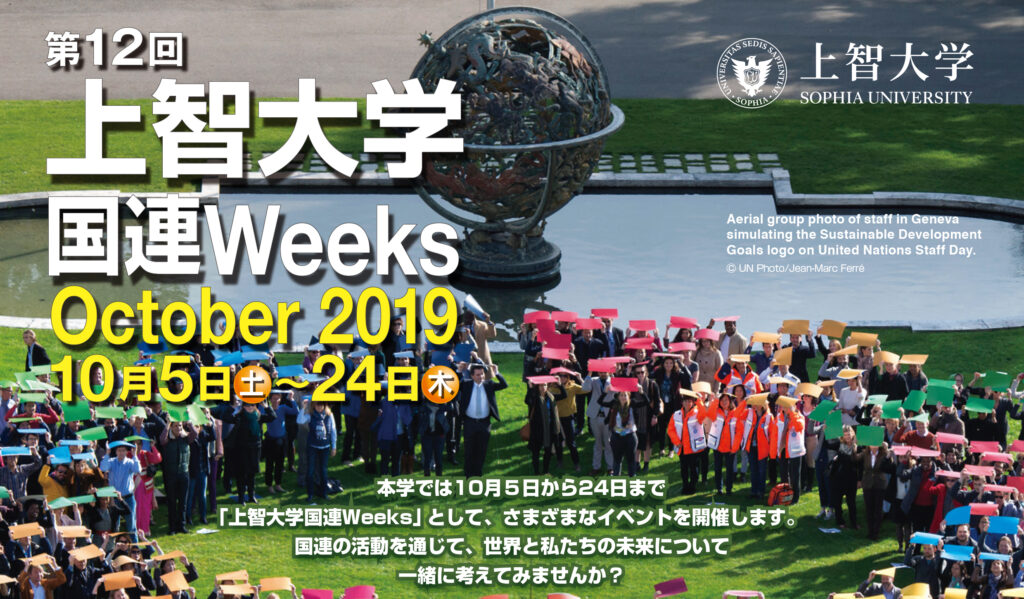 United Nations Weeks October, 2019
October 5 – October 24, 2019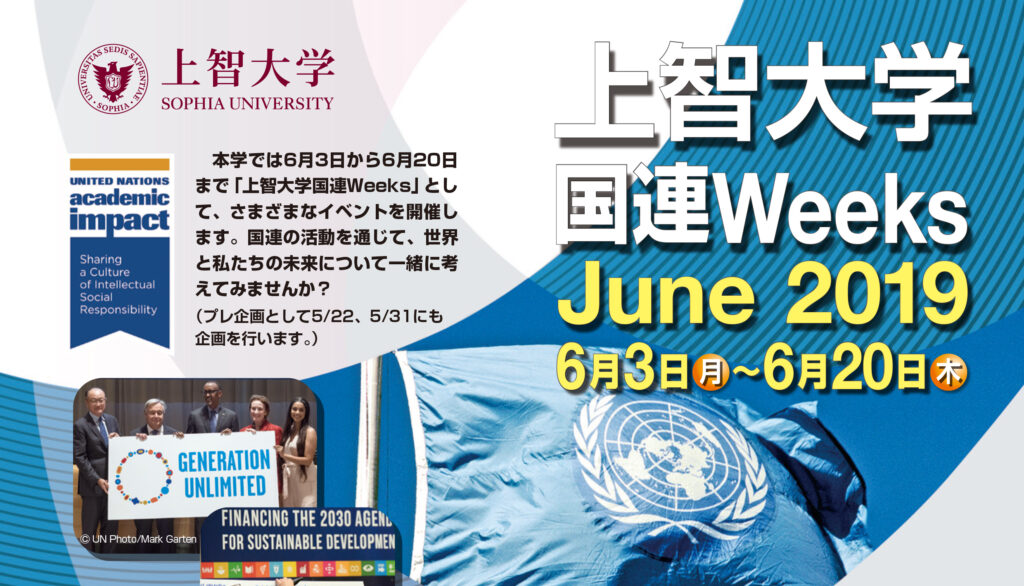 United Nations Weeks June, 2019
June 3 – June 20, 2019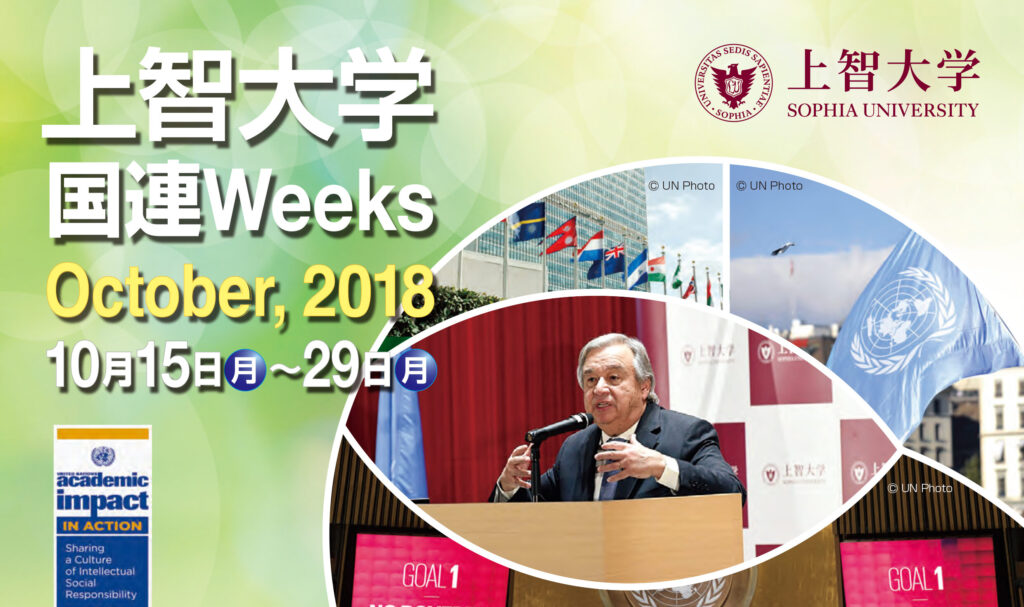 United Nations Weeks October, 2018
October 15 – October 29, 2018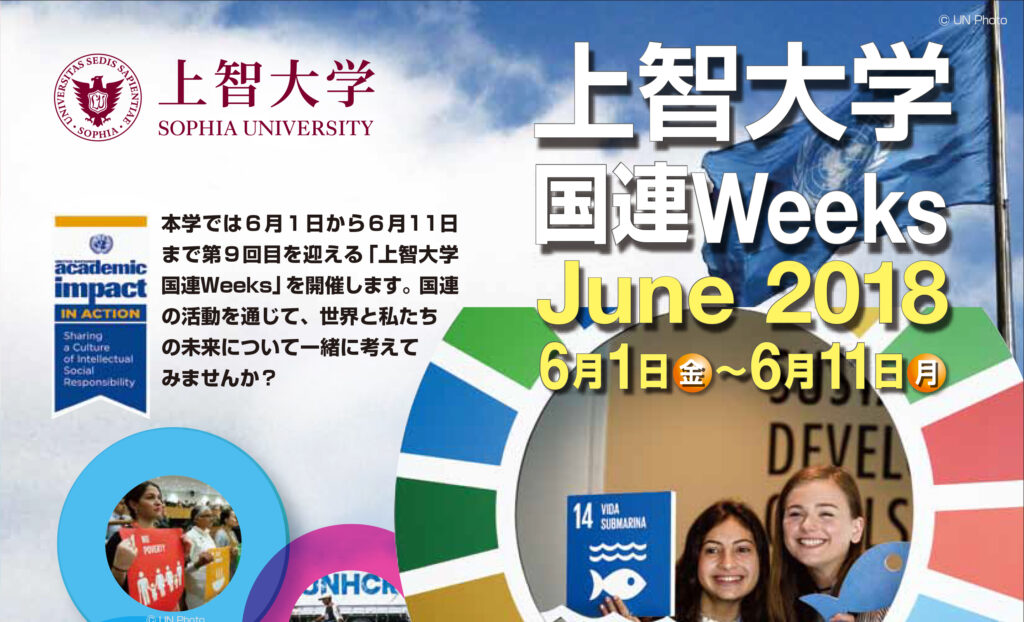 United Nations Weeks June, 2018
June 1 – June 11, 2018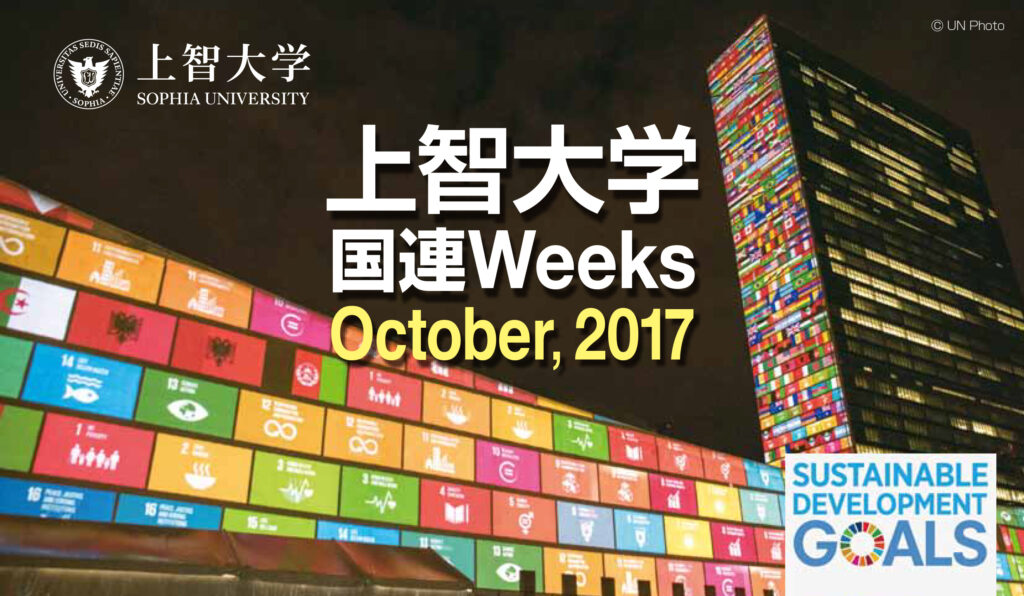 United Nations Weeks October, 2017
October 16 – October 28, 2017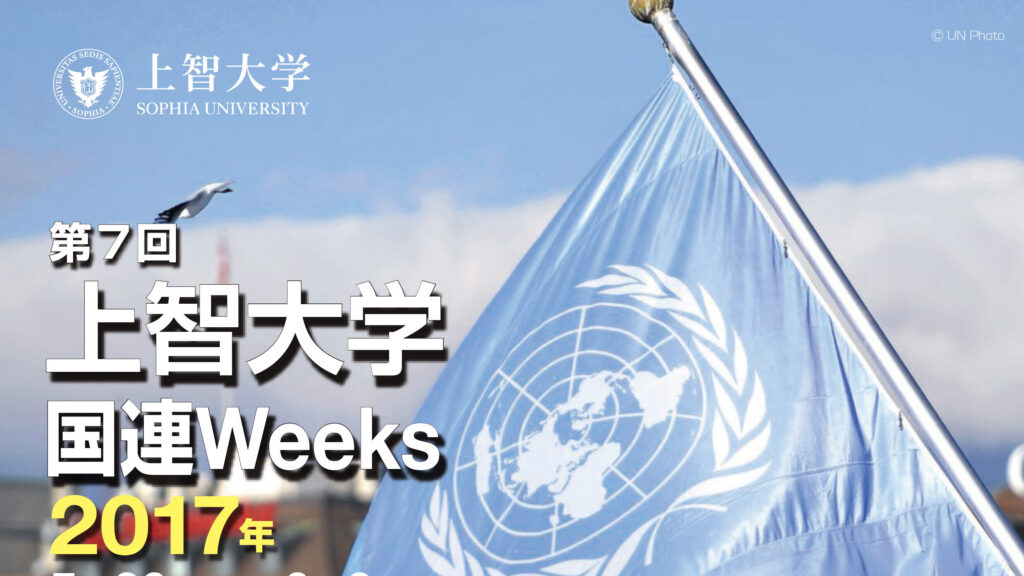 United Nations Weeks June, 2017
May 29 – June 9, 2017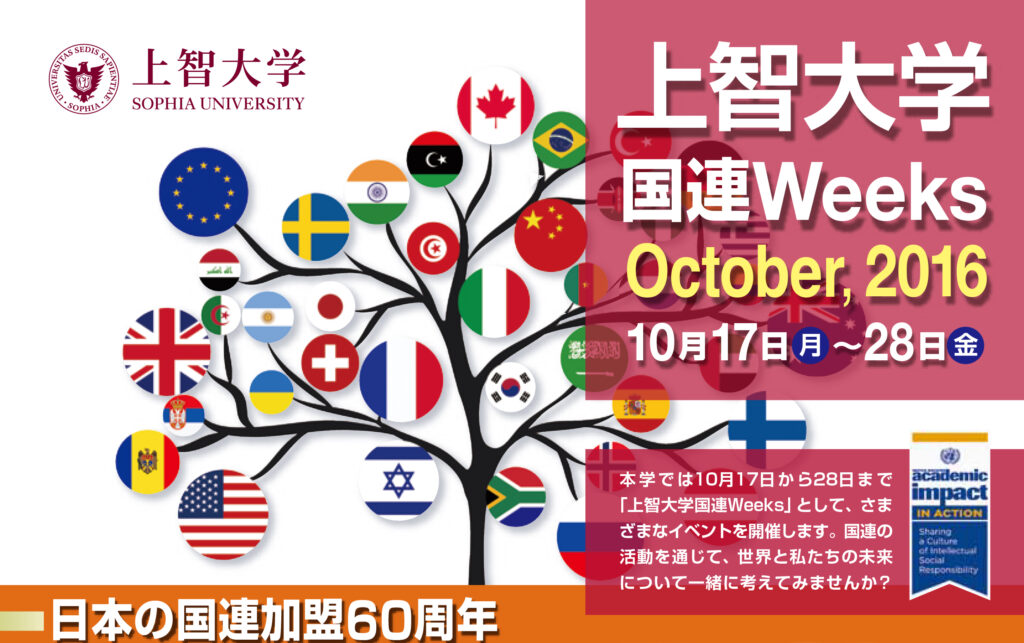 United Nations Weeks October, 2016
October 17 – October 28, 2016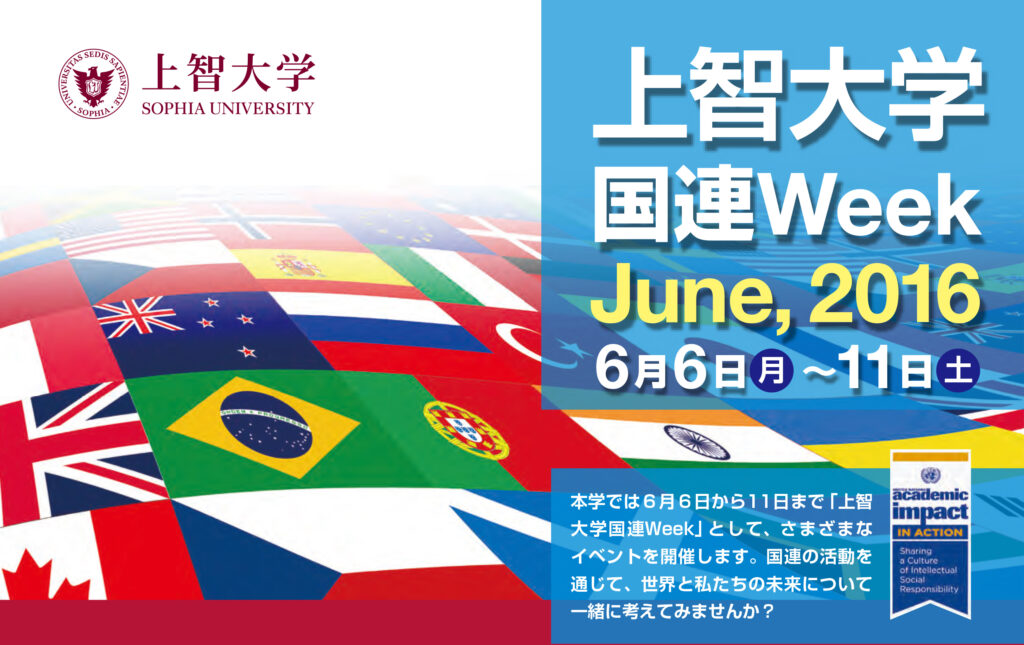 United Nations Weeks June, 2016
June 6 – June 11, 2016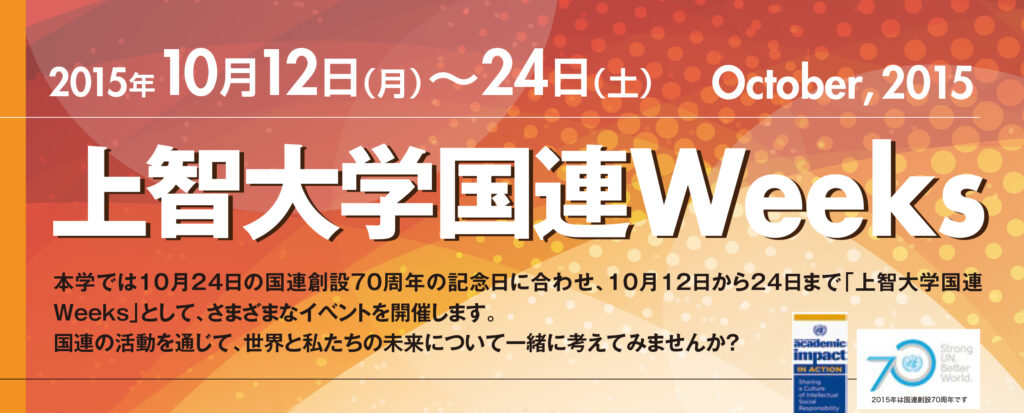 United Nations Weeks October, 2015
October 12 – October 24, 2015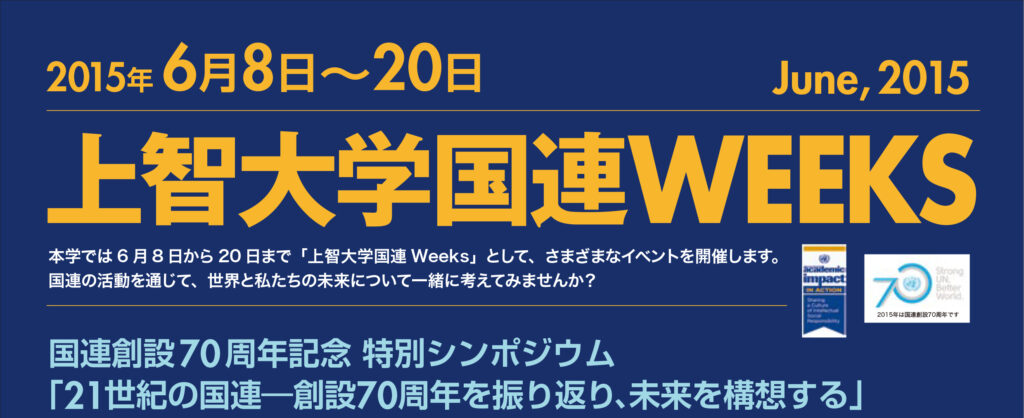 United Nations Weeks June, 2015
June 8 – June 20, 2015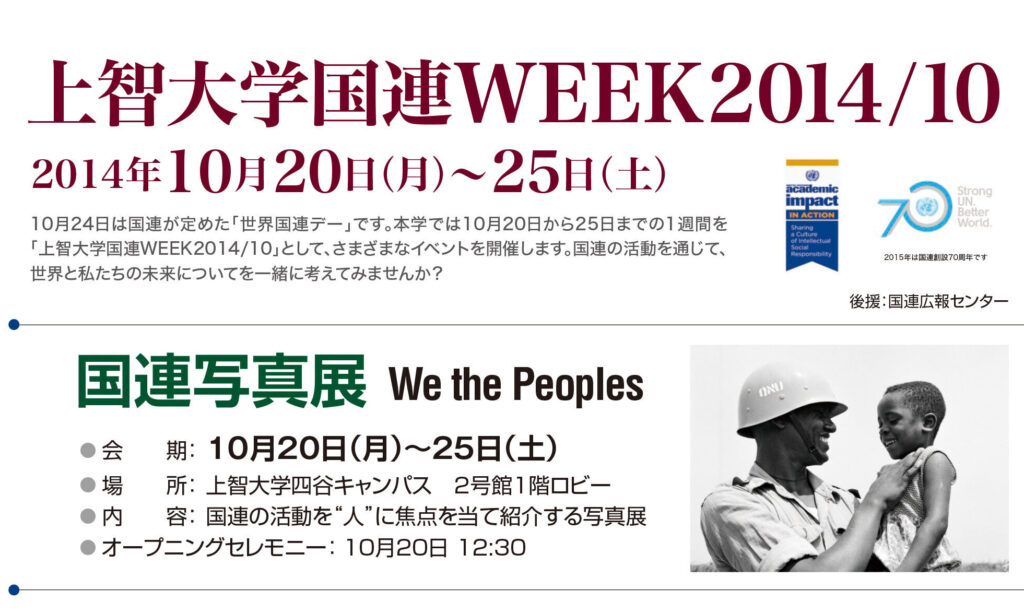 United Nations Weeks October, 2014
October 20 – October 25, 2014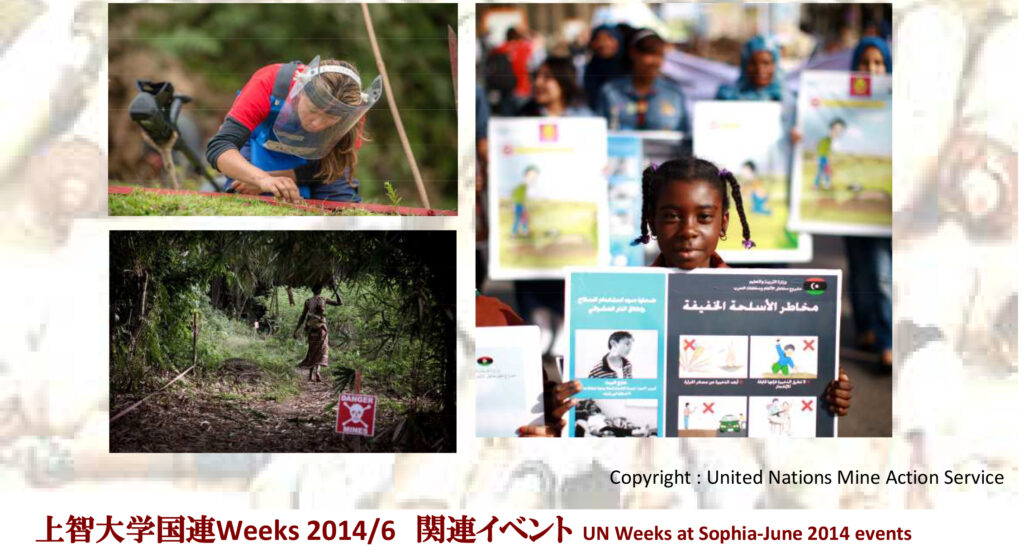 United Nations Weeks June, 2014
June 2 – June 13, 2014