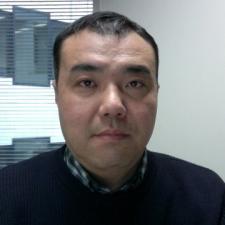 Email:
knakano[at]sophia.ac.jp
Tel: 03-3238-4022
Office: 10-528

NAKANO Koichi
中野 晃一
Professor
Comparative Politics, Japanese Politics, and Political Theory.
B.A., University of Tokyo
B.A., University of Oxford
M.A., Ph.D., Princeton University
Research and Teaching Interests:
My research focuses on a variety of issues of contemporary Japanese politics from comparative, historical, and philosophical perspectives, including globalization and nationalism; the Yasukuni problem; language, media and politics; amakudari and administrative reform in Japan; decentralization; and the cross-national transfer of policy ideas. I also have a keen interest in the politics of Britain, France, other western European countries, and the EU. I teach a range of courses in the field of comparative politics, Japanese politics, and political theory, and as I do so, I strive to connect the normative and conceptual analyses with empirical studies of political phenomena.
Nakano Kōichi and Sophia 21st Century COE Program eds. 2006. Yasukuni to Mukiau(Facing up to Yasukuni). Tokyo: Mekong Publishing. 419 pages.
Faculty of Liberal Arts
| Courses No | Title | 2022 Semester Offered |
| --- | --- | --- |
| POL201 | THEORIES AND THEMES OF CONTEMPORARY POLITICS | Autumn |
| POL301 | CLASSICAL WESTERN POLITICAL THEORY | |
| POL305 | MODERN WESTERN POLITICAL THEORY | |
| POL321 | JAPANESE GOVERNMENT AND POLITICS | Spring |
| POL422 | COMPARATIVE POLITICS OF ADVANCED INDUSTRIAL DEMOCRACIES | |
Graduate Program in Global Studies
| Courses No | Title | 2022 Semester Offered |
| --- | --- | --- |
| AG502Z | COMPARATIVE POLITICS | Spring |
| AG504Z | DEMOCRACY IN GLOBALIZATION | Autumn |
| AG702Z | ADVANCED STUDIES IN COMPARATIVE POLITICS | Spring |
| AG703Z | ADVANCED STUDIES IN DEMOCRACY IN GLOBALIZATION | Autumn |