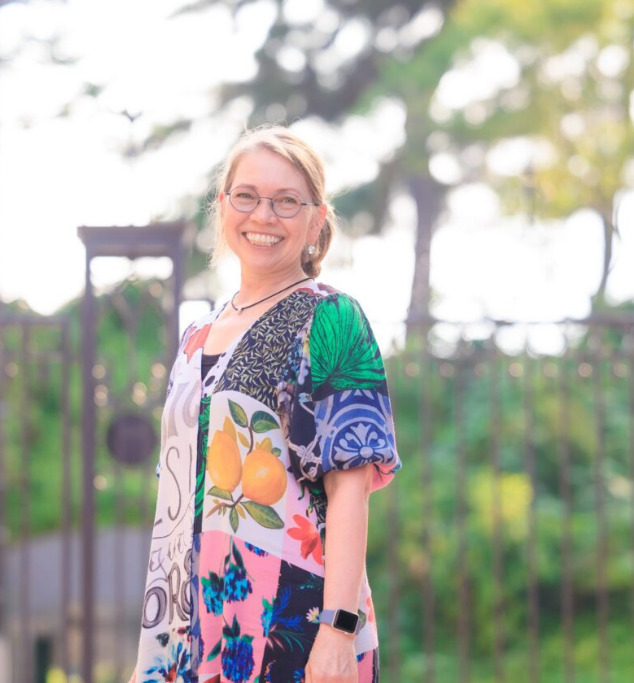 Email: gramlich-oka[at]sophia.ac.jp
Tel: 03-3238-4065
Office: 10-520
Professor
Japanese History
Ph.D., Tübingen University
Research and Teaching Interests:
In my research, I concentrate on the Tokugawa period (1603–1867). My main interests are the fields of gender, economic thought, medical history, and in particular network studies as part of a digital history project.
In teaching, I implement in relevant courses the innovative Reacting-to-the-Past-Pedagogy, and more recently digital humanities in the classroom.
Bettina Gramlich-Oka. "Rai Shizu's Multiple Networks." In Women and Networks in Nineteenth Century Japan, ed. Bettina Gramlich-Oka, Anne Walthall, Miyazawa Fumiko, Sugano Noriko, pp. 42–66. University of Michigan Press, 2020.
Gramlich-Oka, Bettina. 2017. "'Knowing the [Confucian] Way' and the Political Sphere." In Religion, Culture and the Public Sphere in China and Japan (Religion and Society in Asia Pacific), ed. Albert Welter, Jeffrey Newmark, pp. 87–114. Palgrave MacMillan.
グラムリヒ=オカ・ベティーナ「「道を知る」こと—学問の転換期と頼春水」、『幕藩制転換期の経済思想』小室正紀(編)、1–29、慶應義塾大学出版会、2016年。
グラムリヒ=オカ・ベティーナ「日本経済思想の文献のヨーロッパ言語への翻訳について—十九世紀を中心に」、『時間と空間の中で経済思想史』川口浩(編)、185–213、ぺりかん社、2016年。
グラムリヒ=オカ・ベティーナ「欧米における日本経済思想史研究」、『日本経済思想史—江戸から昭和』川口浩、石井寿美世、ベティーナ・グラムリヒ=オカ、劉群芸 (著者)、271–91、勁草書房、2015年。
ベティーナ・グラムリヒ=オカ「只野真葛(1763–1825):近世の学者ネットワークとジェンダー」(2019年度国際研究フォーラム:国学院大学研究開発推進機構日本文化研究所、 2021.2.28)、57–70.
ベティーナ・グラムリヒ=オカ「大学資料を使用する教育の可能性:デジタル・ヒューマニティーズを活用して」『アルケイア-記録・情報・歴史-』第14号(2019)、南山大学、 1–13.
ベティーナ・グラムリヒ=オカ「只野真葛のキリシタン考」国際日本学研究所研究成果報告集『国際日本学』13号(2015)、法政大学, 183–208.
| | |
| --- | --- |
| Course No. |                              Title |
| HST251 | DEVELOPMENT OF JAPANESE CIVILIZATION 1 |
| HST302 | TOPICS IN HISTORY 1 |
| HST352 | WOMEN IN JAPANESE HISTORY |
| HST454 | SEMINAR IN JAPANESE HISTORY |
Graduate Program in Global Studies
| | |
| --- | --- |
| Course No. |                              Title |
| JS532Z | JAPANESE HISTORY |
| JS720Z | ADVANCED STUDIES IN JAPANESE HISTORY |