AIZAWA, Shinichi
相澤 真一
Associate Professor (Department of Education)
B.A. (Policy Management), Keio University
M.A., (Education), Ph.D. (Education), The University of Tokyo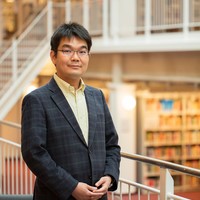 Email: s-aizawa(at)sophia.ac.jp
---
Message to Prospective Students
I study sociology of education. This is a combined field of sociology and educational studies. Sociological imagination to education must be important in the contemporary world, which is very changeable. I would like to share with you this idea in my class. I'm really looking forward to meeting you on campus. I sincerely hope your campus life is very satisfying.

---
Research Interests and Teaching Areas
---
AIZAWA, Shinichi; KAGAWA, Mei; RAPPLEYE, Jeremy (ed.). High School for All in East Asia: Comparing Experiences. Routledge, 2019.
AIZAWA, Shinichi. Comparative sociological analysis of ability and examinations in post-manufacturing societies from interview surveys in the United Kingdom and Japan. In: Comparative Sociology of Examinations. Routledge, 2019. p. 152-167.
AIZAWA, Shinichi. Universal Participation in School Education as a Historical Process in Modern Japan. In: Japanese Education in a Global Age. Springer, Singapore, 2018. p. 35-52.
AIZAWA, Shinichi. A comparative sociological study of Japanese and Taiwanese upper secondary education. Educational Studies in Japan, 2016, 10: 33-48.
AIZAWA, Shinichi; ISO, Naoki. The principle of differentiation in Japanese society and international knowledge transfer between Bourdieu and Japan. Anthem companion to Pierre Bourdieu, 2016, 179-200.